The Inn At Cross Keys Station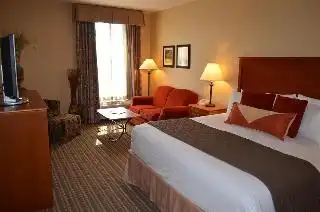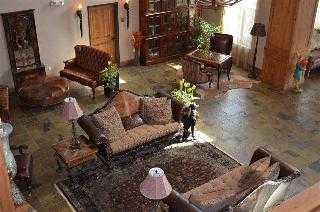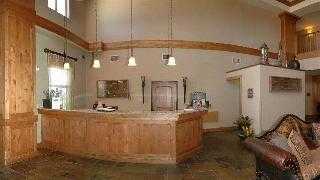 Avaliação TripAdvisor
Baseado em 220 avaliação
Ver todas
Este encantador hotel encontra-se em Downtown. O estabelecimento dispõe de um total de 72 quartos de hóspedes. Não são permitidos animais de estimação neste hotel.
Mais detalhes
Disponibilidade
Selecione a data da sua viagem
Selecione a data da sua viagem para verificar a disponibilidade dos quartos.
Informações do estabelecimento
Este encantador hotel encontra-se em Downtown. O estabelecimento dispõe de um total de 72 quartos de hóspedes. Não são permitidos animais de estimação neste hotel.
Entrada a partir de: 15:00
Saída até: 11:00
Comodidades do estabelecimento
Piscina e comodidades de bem-estar
.
Serviços de recepção
Depósito de bagagens
Avaliação dos hóspedes
TripAdvisor
Pontuação dos viajantes
Excelente

96

Muito Bom

75

Bom

25

Razoável

12

Ruim

12
Perfil dos viajantes
Negócios

37

Romântica

78

Viagem a sós

8

Família

68

Viagem com amigos

16
Resumo das pontuações
Atendimento

Custo-benefício

Limpeza

Localização

Qualidade do sono

Quartos
Western themed hotel
Avaliou em 18 de outubro de 2021
This is a lovely hotel in an unexpected location! I'm not sure how many come to Madras as a destination but would highly recommend this hotel if you're traveling through this area. The hotel sits up on a hill and is easy walking distance to a grocery store as well as a Mexican restaurant. The beds are comfortable and hallways were quite. Being newer, the furniture in lobby and room s were in great shape. Staff at front desk were friendly and welcoming.
HikerH3
Don't stay here if you're worried about COVID!
Avaliou em 20 de agosto de 2021
This is a lovely hotel with comfy rooms and clean bathrooms and a convenient location. However, when I checked in this past week, the front desk clerk wasn't wearing a mask despite the sign right in front of her saying they were required. When I asked about it, she said they were "kind of optional." The next morning, I asked the manager about it and he said he hadn't had time to train her yet. Except half the kitchen staff and the guy emptying trash weren't wearing masks either. And when I checked out, the manager had his mask below his nose and the guy right beside him working wasn't wearing one at all. So obviously the manager doesn't care about his staff getting sick, or his customers. This is why we are in the predicament that we are in right now.
cindyyarberry
Not as Great as they advertise
Avaliou em 28 de abril de 2021
Stayed here 3 nights for work, because they advertise themselves as an upper class hotel. Well, It is beautiful on the outside and in the main lobby, no doubt. Just remember the old saying of Curb Appeal! That beautiful appeal ends with the guest rooms. Very basic for paying over $100 a night and the bed was soo uncomfortable that I was not able to get a really good and restful sleep, because my back hurt the entire time I was in it. There are basic ammenities in the rooms but they are very basic! Shampoo yes but Conditioner no. Oh, and don't think you can bring your canine companion here, because they hate dogs! The signs posted absolutely everywhere, say so. That being said, I will not stay here again. I do need to bring my dog with me sometimes and she is very hotel savy. Also, for almost half the price, you can stay at the Quality Inn, right in town, walk to food and the beds are better. They love Dogs there too.
KJ H
Located on a hill a bit away from traffic noise
Avaliou em 7 de abril de 2021
Stopped here after a day of hiking in Smith Rock. We had a comfortable stay at the Inn. Lobby is very appealing, all staff we encountered were friendly and well trained. Our room was clean, beds were comfortable. Breakfast was typical motel fare, should be fine to get you going. Staff member handed requested items to us, we sat down in the breakfast room. COVID19 guidelines were being observed. A note to management: Even though there are Tesla superchargers in Bend, it wouldn't hurt your property one bit if you installed a Tesla destination charger. 😁 Would stay here again if passing through the area.
Cali4niahiker
Floor was sticky, walls are thin
Avaliou em 19 de outubro de 2020
The front desk staff and entry ambiance are very nice. When we got to our room the door was ajar, we checked with the front desk and they assured us no one would be in the room. He was right but the front entry was sticky, you could see where a soda or something was spilled. I used our own cleansing wipes to mop the floor, ugh. COVD breakfast selection was fine, again staff very nice. I did notice that the housekeeping staff didn't have on masks but they weren't interacting with guests. Would not stay hear again, once people started waking up it was noisy.
HikingWino