Grand Panama Beach Resort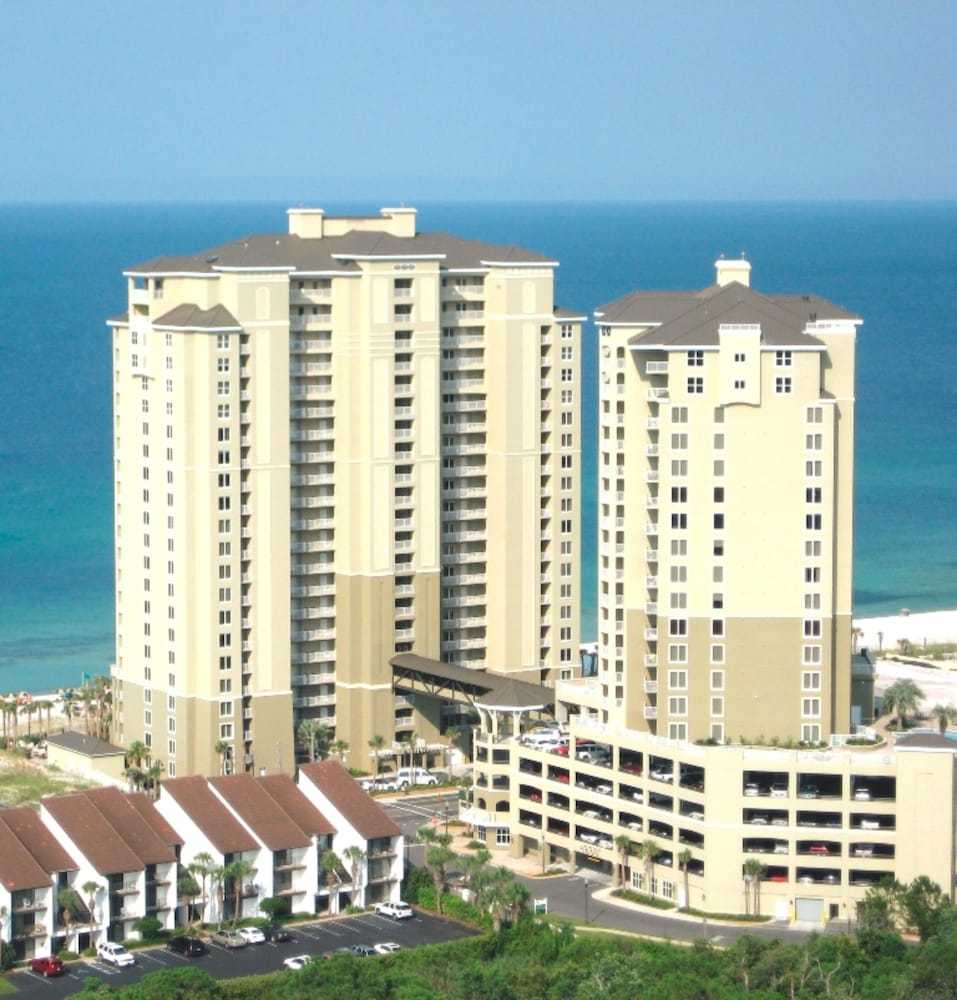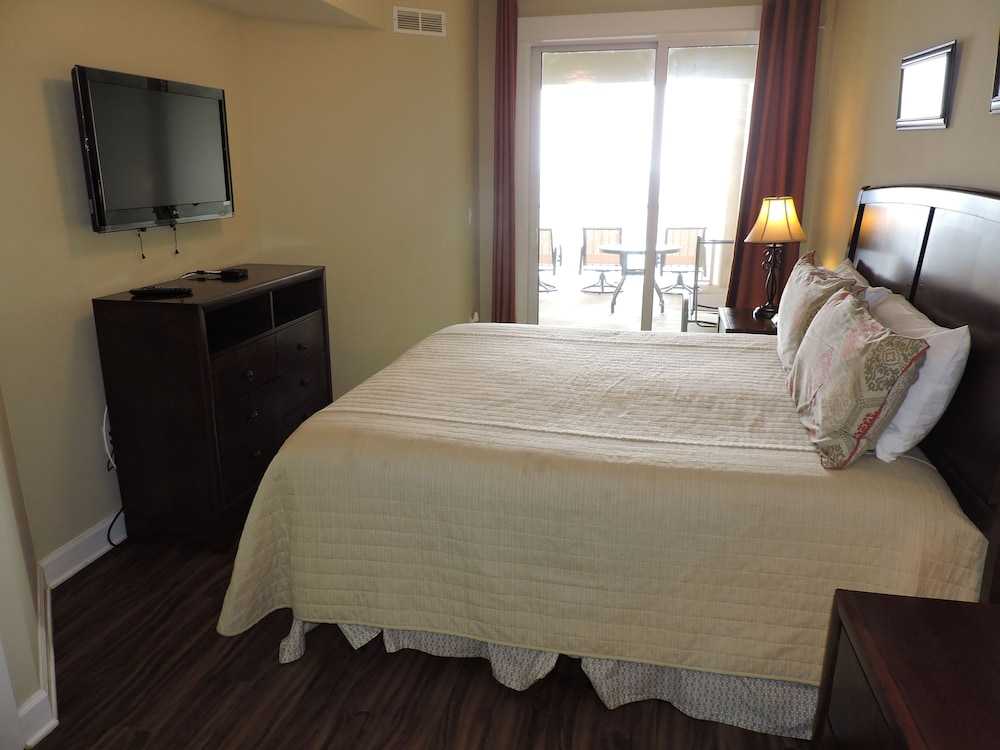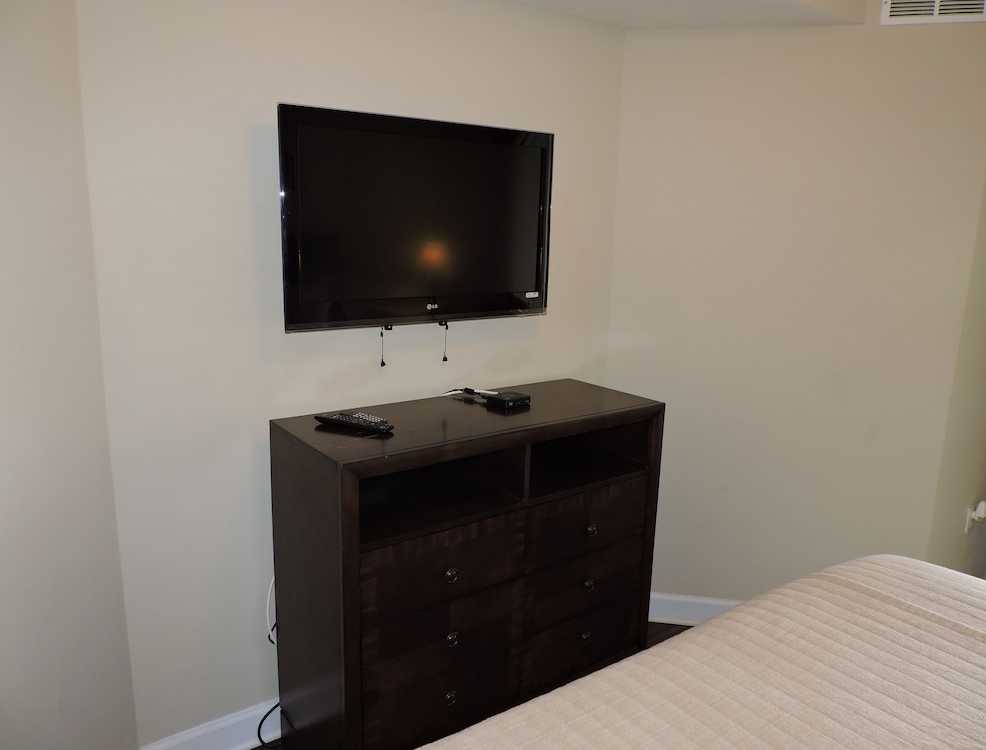 Avaliação TripAdvisor
Baseado em 355 avaliação
Ver todas
Localização Do Estabelecimento Com uma estadia Grand Panama by Counts-Oakes em Panama City Beach, ficará em frente à praia, apenas a 1 minuto(s) a pé de Edgewater Gulf Beach e a 7 minuto(s) de Goofy Golf. Este aparthotel de praia está a 0,7 km (0,4 mi) de M.B. Miller County Pier e a 0,8 km (0,5 mi) ...
Mais detalhes
Disponibilidade
Selecione a data da sua viagem
Selecione a data da sua viagem para verificar a disponibilidade dos quartos.
Informações do estabelecimento
Localização Do Estabelecimento
Com uma estadia Grand Panama by Counts-Oakes em Panama City Beach, ficará em frente à praia, apenas a 1 minuto(s) a pé de Edgewater Gulf Beach e a 7 minuto(s) de Goofy Golf. Este aparthotel de praia está a 0,7 km (0,4 mi) de M.B. Miller County Pier e a 0,8 km (0,5 mi) de Shipwreck Island Waterpark. As distâncias são apresentadas à 0,1 milha e ao quilómetro mais próximo.
- Edgewater Gulf Beach - 0,1 km/0,1 mi
- Goofy Golf - 0,6 km/0,4 mi
- M.B. Miller County Pier - 0,7 km/0,4 mi
- Shipwreck Island Waterpark - 0,8 km/0,5 mi
- Thomas ...
Mais detalhes
Entrada a partir de: 15:00
Saída até: 11:00
Comodidades do estabelecimento
Comida / Bebida
Restaurante
Avaliação dos hóspedes
TripAdvisor
Pontuação dos viajantes
Excelente

161

Muito Bom

66

Bom

55

Razoável

30

Ruim

43
Perfil dos viajantes
Negócios

8

Romântica

48

Viagem a sós

1

Família

221

Viagem com amigos

32
Resumo das pontuações
Atendimento

Custo-benefício

Limpeza

Localização

Qualidade do sono

Quartos
Viagem com o neto
Avaliou em 19 de novembro de 2014
Fui na baixa temporada e fiquei ali por menos de 700 dólares por uma semana. Este é o meu condomínio favorito, pois fica no meio de tudo e as vistas são excelentes. O estacionamento é todo coberto e o ginásio local é moderno. Piscina e banheiras de hidromassagem são sempre limpos todos os dias, mesmo que fôssemos atingidos por 50 graus em aluns dias por causa do vórtice polar. Baixa temporada significa que a maioria da cidade está fechada Vamos voltar para uma semana da bicicleta
lovethesunNashville
Good location, good parking, good condo, good views
Avaliou em 3 de setembro de 2021
Stayed in the penthouse suite 2204 of Tower 1 on the top floor-22. Great directo ocean front views and a partial city view. Great location. Some things within walking distance. Easy access to beach front road. 2 Reserved parking spaces for this suite in the parking garage of tower 1 that cost $20 per pass. Tower 1 parking garage only has about 15 parking spaces and they are all reserved for penthouse rooms only. Elevators were quick and only had to wait a few minutes during the busiest times and 1 of the 3 elevators was down almost the whole week. It does stop at floor 5 a lot though, because the main parking garage is in tower 2. Theres a skywalk to connect the 2 towers. Tiki bar next to pool with good drinks. About a 10 min. drive to pier park. You can rent chairs and loungers on the beach. The room itself could use a little sprucing up. Checked in on a Sat. and took about 18 hrs. for the fridge to cool down to the correct temp. Maybe wait a day to go to the store. Condo sleeps 10 but there's only 9 bath towels. Thankfully, we had the washer and dryer. No beach towels but theres a gift shop in walking distance. There's extra pillows in the closets but no pillowcases. Exhaust fan light above stove doesn't work. Under cabinet lights in the kitchen and bar don't work. Light it the master bathroom needs replaced. Microwave button has a huge hole in it. The metal casing around the furnace is missing a screw. No big deal, but being there during Fred...super windy and it kept rattling. Couldn't figure out how to work the cable tv in all the rooms except for master. No remotes in the 2nd master. Master toilet handle needs to be fixed. Dishwasher was plugged into the wrong outlet that didn't work. Outlet behind Master #1 nightstand...top half don't work. Top outlet in bunkroom don't work. Balcony furniture very uncomfortable on the arms. All of the issues were super minor but figured nobody had brought this to the owners attention. Salt and pepper would have been a wonderful addition to this condo. They have a closet with beach toys. There were no chairs or umbrellas there. Again, gifts shops everywhere. We did end up leaving 1 umbrella. Our group of 8 had a wonderful time and would definitely come back. I would recommend this condo to others.
Kari B
Filthy
Avaliou em 9 de agosto de 2021
1-1206 Is so dirty.. dirty bedding, dirty floors, pet hair, dirty dishes in the cabients. Looks like someone put cigarettes out all over balcony, You couldn't use anything in the kitchen without washing it first. This place is disgusting. Roaches in both bathrooms.
RobynWeldon
UNHAPPY VACATION STAY
Avaliou em 31 de julho de 2021
First, Grand Panama Beach Resort at PCB has such a late check in time, 4 pm, that you loose your entire first beach day! Only has 3 elevators that stays packed! Our second day there, elevators were down so we had to climb 12 flights of stairs! It was 96 degrees that day!!! Upon checking in, the master bath toilet seat was barely hanging on. Then in the other bedroom, there was dried dog poop on the floor. The balcony sliding door handle was broken. The coffee pot wasn't working! Had to wait for staff to go buy us one. So many people in these two huge towers that you barely can ding a spot in the beach to set up your chair and umbrella. Had to buy a parking pass at $20 per car ($40 for us) then the garage is a total nightmare!!! Circling up to 5 th level is such a dangerous risk! Bad design for certain and the spaces are so narrow. Very hard to park and back out! For the amount of Money we spent for this two bedroom with bunk beds out in the hallway, was totally disappointing. There was no dresser or drawers to store any of our clothes for the week. Yes, there was a closet in the two bedrooms but no clothes hangers! Made for an uncomfortable week. Oh and we had to have the sofa bed that week also, but guess what? It was broken too!! Never will we stay there again!!!
B7402QEdebbieg
Overall annoying experience
Avaliou em 3 de julho de 2021
The room is nice, the view is nice, the proximity to the ocean is nice, but the rest not so much. We were told the room would be ready at 4pm, so we show up at 5pm, and they're still cleaning. No big deal. When they're done, they let us in, and then we go back to the car to get the rest of our stuff. We come back to the room to find the code the lobby gave us does not work. I called the lobby, who transferred me to someone else (because they don't know) 4 times, 3 of the times they hung up on me, and the final time they also said, 'I don't know'. How do you not know the code to a room in your building? I then had to call multiple people, eventually finding the manager of the room, to get the code. This was like a 45 minute ordeal. Then to add to that, the toilet started leaking. Whatever, it happens. But the code thing, how does the lobby not know the code, and why did they give us a code that didn't work? That literally makes no sense. Also, if you bought a 'beach front' unit, you might be paying (and paying extra) for a room that's on the second tower, not on the beach. Wish they were a bit more clear about that. Also, literally what hotel makes you BRING YOUR OWN TOILET PAPER, and doesn't even have hand soap in the bathrooms?
224abbyb