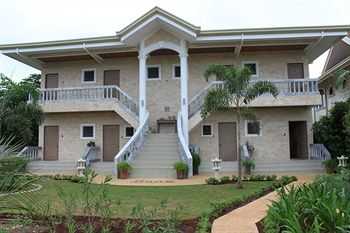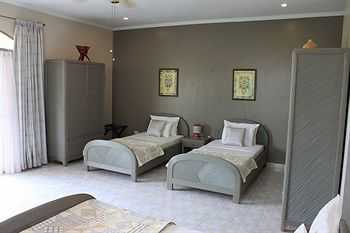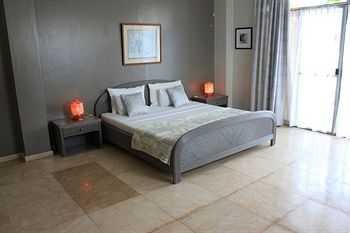 Avaliação TripAdvisor
Baseado em 429 avaliação
Ver todas
. ((* Sorry, this information is not available in the selected language and is shown in EN).
Mais detalhes
Disponibilidade
Selecione a data da sua viagem
Selecione a data da sua viagem para verificar a disponibilidade dos quartos.
Informações do estabelecimento
. ((* Sorry, this information is not available in the selected language and is shown in EN).
Entrada a partir de: 15:00
Saída até: 11:00
Comodidades do estabelecimento
Comida / Bebida
Bar
Restaurante
Bar/Lounge
Internet
Terraza
Fax / fotocopiadora
Caja fuerte
Safe
Air-conditioning
Balcony
Restaurant
Outdoor swimming pool
Swimming pool
Non-smoking rooms
Piscina al aire libre
Jardín
Aire acondicionado
Minibar
Zona privada de playa
Sala de juegos
Ducha
Servicio de habitaciones
TV
Traslado aeropuerto
Internet Access
Landscaped area
Terrace
Ceramic tile/marble floor
WC
Bathroom
Air-conditioning in communal areas
Photocopier
Free WiFi connection
Shower
Satellite TV channels
Hairdryer
Suelo de baldosa/mármol
Aseo
Habitaciones no fumadores
Canales vía satélite
Secador de pelo
Free parking
Fan
Aparcamiento gratuito
Ventilador
Massage
Games room
Room service
Laundry service
laundry
Rent a bike
Alquiler de bicicletas
Take away lunches
airport transfer
Transfer service (for a fee)
Masajes
Ironing service
Servicio de traslado (de pago)
Almuerzos para llevar
Servicio de lavandería
Servicio de planchado
Free bathroom amenities
Baño
Artículos de aseo gratuitos
Views
Balcón
Conexión Wi-Fi gratuita
Vistas
Mini bar
Coffee/Tea Maker
Babysitter service
Shop
Kettle
Hervidor eléctrico
Flatscreen TV
TV de pantalla plana
Air Conditioner
Coffee machine/teapot
Connecting rooms
Habitaciones comunicadas
DVD player
Niñera / servicios infantiles
Tetera/Cafetera
Private beach
Reproductor de DVD
Gift/souvenir shop
Tienda de regalos / recuerdos
Avaliação dos hóspedes
TripAdvisor
Pontuação dos viajantes
Excelente

272

Muito Bom

118

Bom

20

Razoável

12

Ruim

7
Perfil dos viajantes
Negócios

1

Romântica

182

Viagem a sós

14

Família

125

Viagem com amigos

75
Resumo das pontuações
Atendimento

Custo-benefício

Limpeza

Localização

Qualidade do sono

Quartos
Over rated hotel
Avaliou em 29 de março de 2020
Con: Hotel is very old, toilet is dirty and Bedsheets stains. My room is at ground floor facing the swimming pool. The beach unable to swim. Location not so convenient. I would to stay near Alona beach area. Pro: friendly staff and outside have nice view. Not worth the price! Not recommend!
angelatbh
Average hotel, could be awesome with just some little efford...
Avaliou em 19 de janeiro de 2020
We had the 2 bedroom appartements A and B. ++ staff is very friendly + overall the hotel is in a good shape ++ the food in the hotel restaurant is good and cheaper or at a comparable price to Alona Beach restaurants, but you probably can fin cheaper eateries, if you try. + no buffet breakfast, but there 6 different types of breakfast that you can customize to your liking + the rooms are clean + massages in the hotel(600PHP) are good and cheaper than Alona beach(800-1500PHP). If there are no curtains hanging, ask for them in advance or they will not hang them and you get no privacy when massaging. --- the wifi placement is bad at best... 4/5 on the balconny, 2/5 in the living room, 1/5 or nothing in the bedrooms. I expect 4/5 everywhere for the price tag! - Internet speed is OKish(sitting next to their router). 25Mbit down /1MBit up. Bu it's very unstable and laggy. I just could not play a MOBA without major lags and interruptions. Even tried at 4am and was still bad... They have PLDT as provider. I dont know what otions they have, but they need to pimp um their game here... this is unaccceptable for the price they are asking... -- The bathroom is aweful. No shower gelly, no toilet brush or water jet, the faucets are rusted, mold everywhere, toilet seat is disgusting, the shower door handle is loose. What annoys me the most is that the bathroom is in good condition overall, just fix everything mentioned above and it is a good bathroom... just noone bothered to do it... - No free transfer to Alona beach and back. Charges are 150PHP for a tricycle(1-3person, if overweight only 2, otherwhise you won't fit) or 250PHP for the Van(12 max) one way... for a 5 minute drive... - Also no free airport transfer... =yes there is a construction 2 meters behind our appartement, no it was not bothering us much and I am a light sleeper. = the landing planes fly by pretty close, but there arent that many per day, so it was not bothering us at all. - The sign on the wall says 3 star hotel, but in the Inetnet it was advertised as 4 star?
staatiatwork
Average stay
Avaliou em 27 de dezembro de 2019
Beautiful resort, but construction next to it. The rooms are very noisy, so you need to be lucky to have very quiet neighbours. Staff not especially helpful. The restaurant is good, although breakfast was definitely not up to the standard.
laurisro
Paradise
Avaliou em 6 de novembro de 2019
WE ENJOYED OUR STAY SO MUCH parents & kids - Room spacious and comfortable - Pearl Restaurant fantastic (see relevant section) - Swimming pool great - Place magic in front of the beach - Team wonderful Note. Hotel under construction nearby. No worries for us. Room may be old fashioned for some people but for us it is so great
lanny l
Tranquility at its Best
Avaliou em 17 de outubro de 2019
The Linaw Beach Resort is as my title suggests....is Tranquility at its best. You will find professional and attentive staff from front of house Lizbeth, wait staff, great food and housemaids where attention to detail is second to none. If you want to be away from the tourist area of Alona Beach then this is the place for you. It's not far by trike into Alona Beach and if relaxing by the pool or eating in the restaurant the food here is very tasty. Our package offered breakfast each morning...don't miss it as it sets you up nicely for the day ahead plus you are pleasantly served by friendly waiters. I will return in the future...thank you to the management and team at Linaw Beach Resort and Restaurant!
David D