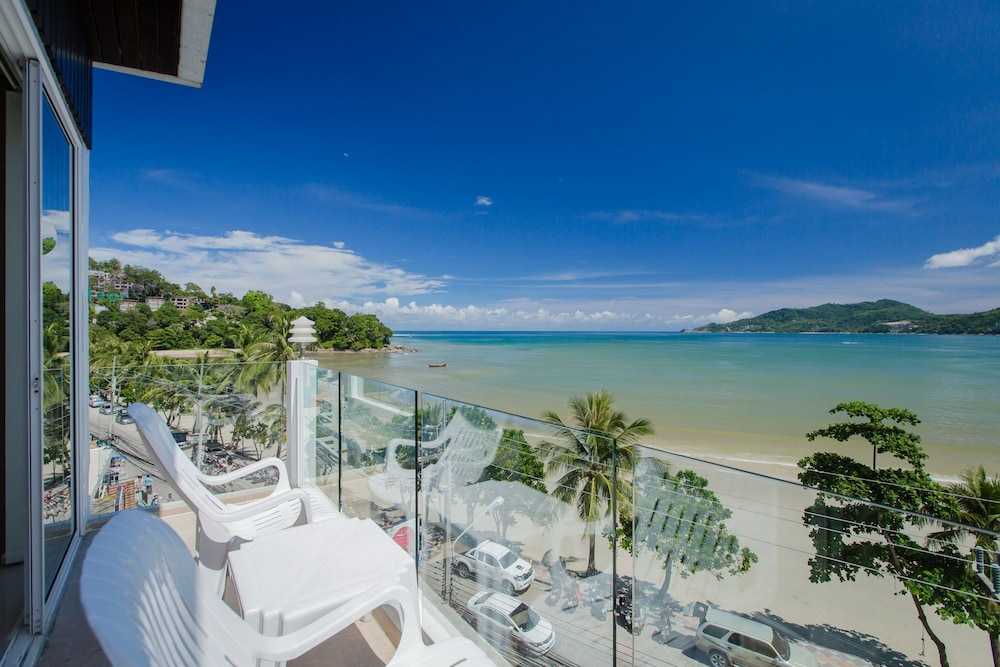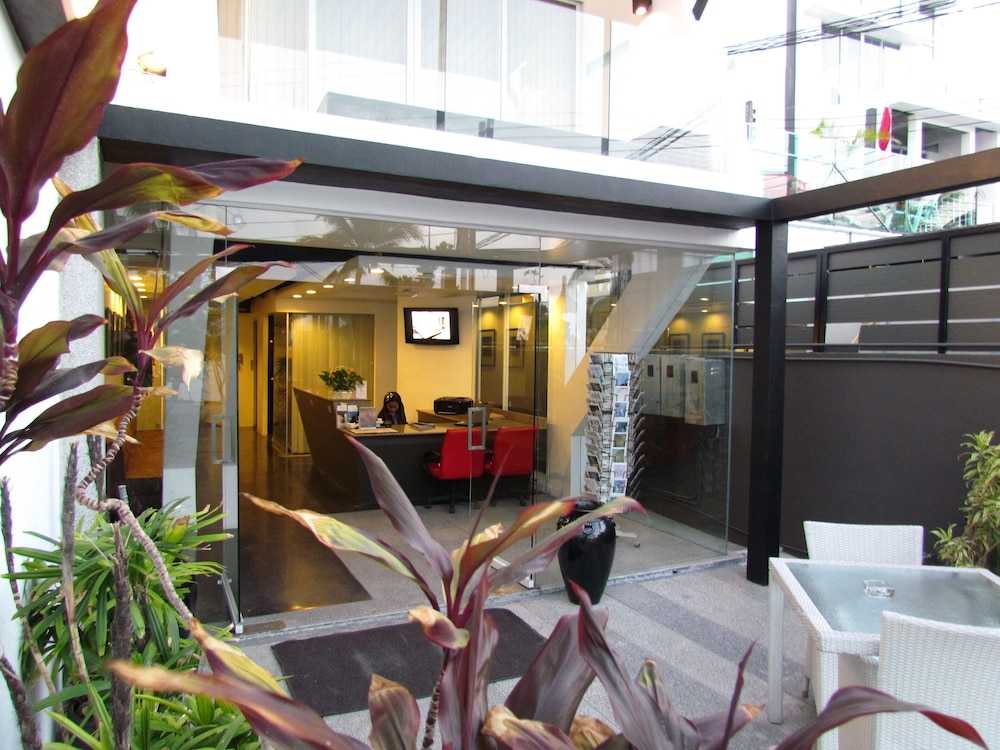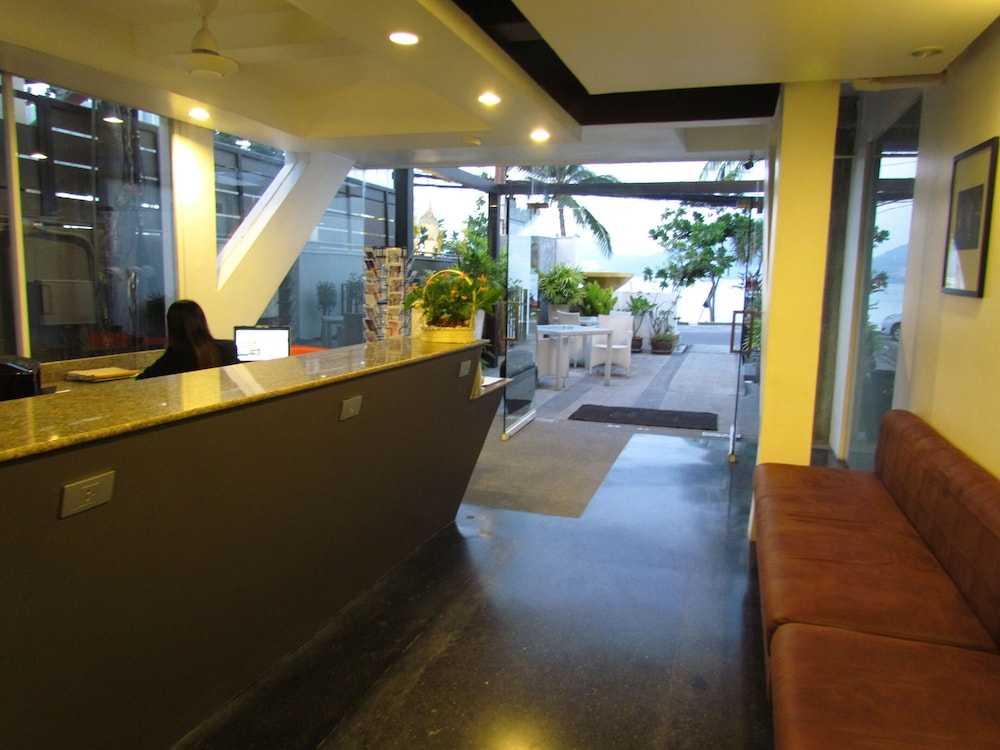 Avaliação TripAdvisor
Baseado em 58 avaliação
Ver todas
O The Front Hotel and Apartments está convenientemente localizado na famosa área Patong . Com uma lista completa de comodidades, os hóspedes encontrarão a sua disposição confortáveis instalações. Desfrute no hotel Wi-Fi gratuito em todos os quartos, recepção 24 horas, serviço expresso de check-in/ch...
Mais detalhes
Disponibilidade
Selecione a data da sua viagem
Selecione a data da sua viagem para verificar a disponibilidade dos quartos.
Informações do estabelecimento
O The Front Hotel and Apartments está convenientemente localizado na famosa área Patong . Com uma lista completa de comodidades, os hóspedes encontrarão a sua disposição confortáveis instalações. Desfrute no hotel Wi-Fi gratuito em todos os quartos, recepção 24 horas, serviço expresso de check-in/check-out, sala de bagagens, Wi-Fi nos espaços públicos. Projetado para o conforto, alguns quartos selecionados oferecem cacifo, guarda-roupa, toalhas, suporte para cabides, casa de banho adicional para garantir uma boa noite de sono. Faça uma pausa após um longo dia e disfrute do campo de golfe (a me...
Mais detalhes
Entrada a partir de: 15:00
Saída até: 11:00
Comodidades do estabelecimento
Comida / Bebida
Restaurante
Piscina e comodidades de bem-estar
Piscina Exterior
Serviços de recepção
Depósito de bagagens
Avaliação dos hóspedes
TripAdvisor
Pontuação dos viajantes
Excelente

18

Muito Bom

22

Bom

6

Razoável

2

Ruim

10
Perfil dos viajantes
Negócios

0

Romântica

22

Viagem a sós

5

Família

10

Viagem com amigos

17
Resumo das pontuações
Atendimento

Custo-benefício

Limpeza

Localização

Qualidade do sono

Quartos
Stay away from this place (Scammers alert)
Avaliou em 31 de agosto de 2019
We booked a suite for a bachelorette weekend, so we all could stay together and have much claimed sea-view. On check-in, they offered us 2 separate rooms instead of our suite as "it's given up already". We refused and insisted we get our suite only. The front desk tried to convince us that 2 rooms are an "upgrade" but we refused. We asked to speak directly to the manager/owner but were told that they are unavailable (but all this while, front desk was on a call updating our status to someone). They refused to refund/cancel our booking too. They also claimed that there is no guarantee on bookings done online on vendor sites (we did via booking dot com) and that we should call them for help, not the hotel. The moment we decided to leave the hotel exhausted after 2 hours waiting late night in lobby (It started pouring heavy outside), suddenly the front desk appears with the keys saying the suite is ready. We were shocked as no-one had checked out in front of us, which means the suite was always available. When we asked for an explanation, she started acting as if she is unable to speak english. Sadly we ended up taking the suite super tired (1130PM), the room wasn't clean, had a stink (they sent some air-freshener) and no sea-view. In recent years, I have stayed in Patong area several times, in fact in few hotels next to this one for lesser price, and more worth than this scam. People on vacation do not deserve this really, it ruins everything. Not recommended at all.
Heera_Tamang
Great room
Avaliou em 20 de setembro de 2016
I was in room 304 AWESOME view! The air con was very good, once I understood how to work it. English tv channels and USB port on tv. Shower will flood the bathroom due to design, put another towel down! Only one very small rubbish bin. No electric kettle which would have been nice, although the staff at "rustic" restaurant will fill your cup with hot water for free. The bed and pillows are HARD. This appears standard in Thailand thou. Could not find the rooftop pool as advertised. I think it's in another property. No lift. I loved my stay, would stay again.
Drea C
Just look for another hotel.
Avaliou em 9 de setembro de 2016
Checked in from Aug16-22 and had an awful experience. 1. They dont return your money on breakfast coupons that you didn't claim even if the restaurant was closed that day. 2. It was very hard to communicate with the staff. Though they were nice it was frustrating that they couldn't understand our requests or inquiries. 3. AC couldn't make the room cool enough. We were sweating a lot during night time and couldnt sleep comfortably. 4. You can hear everything! From your neighbors, rooms beside you, and the streets. 5. The " view" was not that enjoyable since there were a lot of hanging electric wires in front of the balcony. 6. Stayed in room 203,the bathroom drainage had a very bad smell!!! If you leave the door open it will stink in your room 7. No elevators, so goodluck carrying your luggages. 8. The safe only has a key, digital lock not working.
bernadette s
wonderful suprise
Avaliou em 26 de agosto de 2016
when I checked in I was refused a sea view room and felt disappointed knowing that they have space. This morning I complained about a water leak above my bed and voila.. I feel like a queen in my new beautiful room. Insist on ocean view. Lovely staff. A magnificent view.
madamekiki
Only Win By The View
Avaliou em 8 de agosto de 2016
Me and my fiance were really excited and looking forward to this hotel. From what I experienced it such a disappointment, I took the higher floor altho its kinda tiring to walk up and down do take note there is no elevator. When we check-In the 1st receptionist were friendly, she show us the room and everything. Was really impressed by the view which our bed facing at. But there's one thing that make us wondering. why does the shower water keep on off every 5 mins? If you want to go the the shopping area this hotel is near to all those area. but I'm really upset with the service. When we check out in the morning, there this one lady reception the way she speak the way she answer us kinda rude. I've been to Thailand for the 3rd time but this hotel really really a disappointment .The housekeeping are much more friendly then the receptionist. I'm not trying to make a big fuss about this, I myself a hotelier. We encounter this kind of situation. But this service I will never come back to stay in this hotel anymore.
Shazoruk