Comfort Inn & Suites Peachtree Corners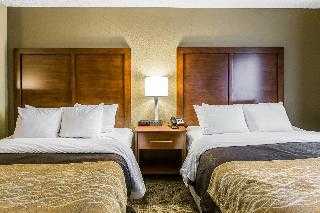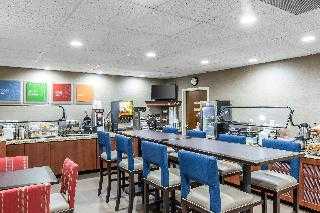 Avaliação TripAdvisor
Baseado em 95 avaliação
Ver todas
Este despretensioso hotel encontra-se em Airport Area. Existem um total de 62 unidades de alojamento no Comfort Inn & Suites Peachtree Corners. O acesso à internet por cabo está disponível para o conforto e conveniência dos hóspedes. Não são permitidos animais de estimação neste estabelecimento.
Mais detalhes
Disponibilidade
Selecione a data da sua viagem
Selecione a data da sua viagem para verificar a disponibilidade dos quartos.
Informações do estabelecimento
Este despretensioso hotel encontra-se em Airport Area. Existem um total de 62 unidades de alojamento no Comfort Inn & Suites Peachtree Corners. O acesso à internet por cabo está disponível para o conforto e conveniência dos hóspedes. Não são permitidos animais de estimação neste estabelecimento.
Entrada a partir de: 15:00
Saída até: 11:00
Comodidades do estabelecimento
Serviços de recepção
Depósito de bagagens
Avaliação dos hóspedes
TripAdvisor
Pontuação dos viajantes
Excelente

28

Muito Bom

29

Bom

19

Razoável

6

Ruim

13
Perfil dos viajantes
Negócios

27

Romântica

15

Viagem a sós

4

Família

26

Viagem com amigos

9
Resumo das pontuações
Atendimento

Custo-benefício

Limpeza

Localização

Qualidade do sono

Quartos
Great stay!
Avaliou em 8 de outubro de 2021
The pictures of the room online showed a wall separating the bed and living area. When we got there, it was actually two rooms - an actual suite! It was located next to elevator so I thought it might be noisy but we didn't hear anything. We actually heard noises from front door as people passing through the hallways. With two rooms, you get two TVs. The rooms were clean and comfortable except the vents were a little dirty. There are no covid protocols so staff were not wearing masks. That's quite surprising as new case numbers in Georgia are still several thousands a day! I was rather surprised that waffles was the only hot food they served - no eggs, sausage or bacon like another Comfort Inn I was at recently. But unlike all other Choice hotels, this one still serves the Passion fruit cocktail the from dispenser!
Wan S
Avoid At All Costs
Avaliou em 4 de setembro de 2021
Desk employees were rude and indifferent. King suite room was not equipped as pictured on Choice website when reservation was made. Room should have included a couch, coffee table, end table and lamp per website. My room had none of that. First was told that when new ownership took over the hotel, there was no room for couches, then later told that you either get the couch or the hot tub. Not as advertised. Cockroaches seen on TV stand above microwave. Complaints about these discrepancies fell on deaf ears to hotel management. No apologies, no offer to move to another room. Choice corporate contacted, but they said nothing they can do. Avoid this place at all costs.
Brian H
A Great Find
Avaliou em 15 de julho de 2021
We stayed at this hotel while visiting our daughter who lives nearby. The hotel met all of our needs: it was clean, nicely decorated, had room to unpack our clothes, the bed was comfortable and it is in a quiet area away from the interstate. The hotel has a nice pool, although the weather prevented us from using it. The hotel offers a continental breakfast. The owner is very nice and accommodating. We will stay here again when we are in the area
skifamAberdeen_Nj
Girls Weekend
Avaliou em 11 de julho de 2021
This was a horrible experience. I reserved two rooms for July 9, 2021-July 11, 2021. On July 7, 2021 I contacted the hotel to change my reservations to cancel one room and to only reserve one room with 2 beds and a sofa bed. My friends and I arrived to the hotel around 6:00 PM on Friday, July 9th to discover the change that was requested had not been made. The owner took over 30 minutes to make the room changes. When we were finally able to access the room, we noticed how outdated the room was. The coffee table was wobbly and we had to tighten the screws on the table. The sofa bed contained a stained mattress and no sheets. We went to retrieve sheets and pillow, however after waiting over 15 minutes for someone to assist, we decided to go to Walmart to purchase a mattress cover, sheets, and pillows. Later that evening we returned to the room. After going to sleep I feel something crawling on me. I jumped up an a brushed my arm realizing it was a roach than landed on the nightstand. My friend immediately grabbed be phone to record the bug crawling on the nightstand. I went downstairs to inform the owner and share the recording. He informed me that in was an American roach that must have come in trough the front door. I asked if I was able to kill it I informed him I was. I assured me that it wont happen again. I returned to my room and hours later another roach was spotted. I went back downstairs to inform the owner of the roach and to inform him I would not be staying the additional night. I aske for an updated receipt and he informed me the computers were down. The next morning I received and updated receipt from the manager on duty. Sunday, July 11, 2021 I received an email receipt charging me for 2 rooms. I immediately contacted my credit card company to discover that this hotel had charged my card four different times in four different amounts. I call and spoke with the owner who informed me that he did not have time to address my concerns. I have been with Choice hotels for almost 10 years and I am currently a diamond member; this is the first time I have ever had such a horrible experience. I would not recommend this facility to anyone. The pictures really tell the story.
164tanyao
This is our "GO TO" Hotel in the area!
Avaliou em 15 de fevereiro de 2021
My son moved to the Duluth area about three years ago. We like to visit him about 6 times a year and have stayed at several properties trying to find "the one place" to stay - we have found it! This hotel as earned a "WOW" from us after our third stay this past weekend. Even though it was Valentines weekend and our visit was a last minute decission, Mr. Atish was very accomodating and gave us a great deal on a King Suite. Needless to say, he and his team has earned our business for good! Friendly staff, clean hotel, easy to find, easy off the main road, and close to several restaurants - what more can a person ask for. STAY HERE - you will not be disappointed.
E3604JDchrisp