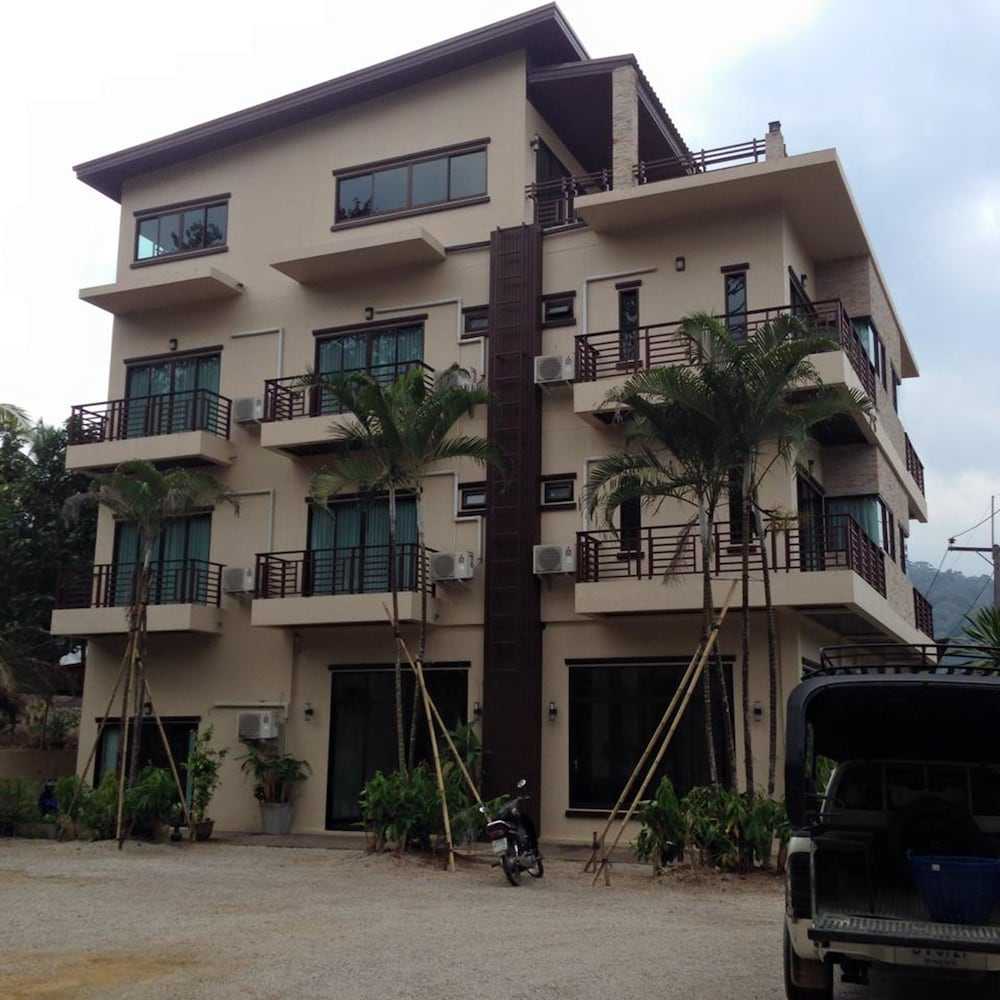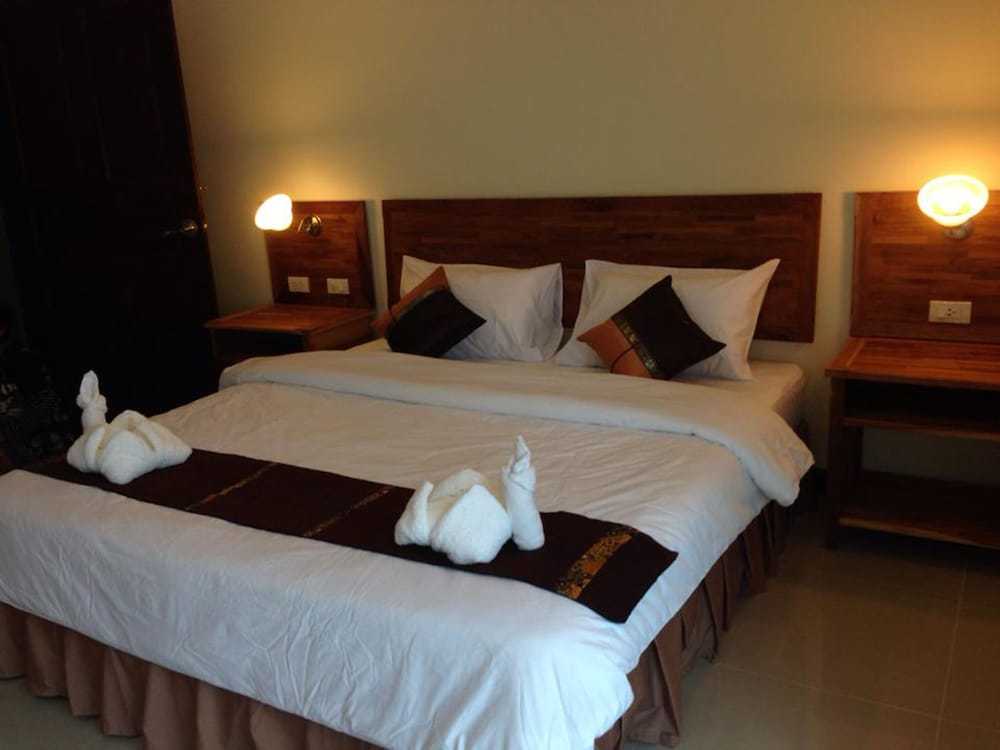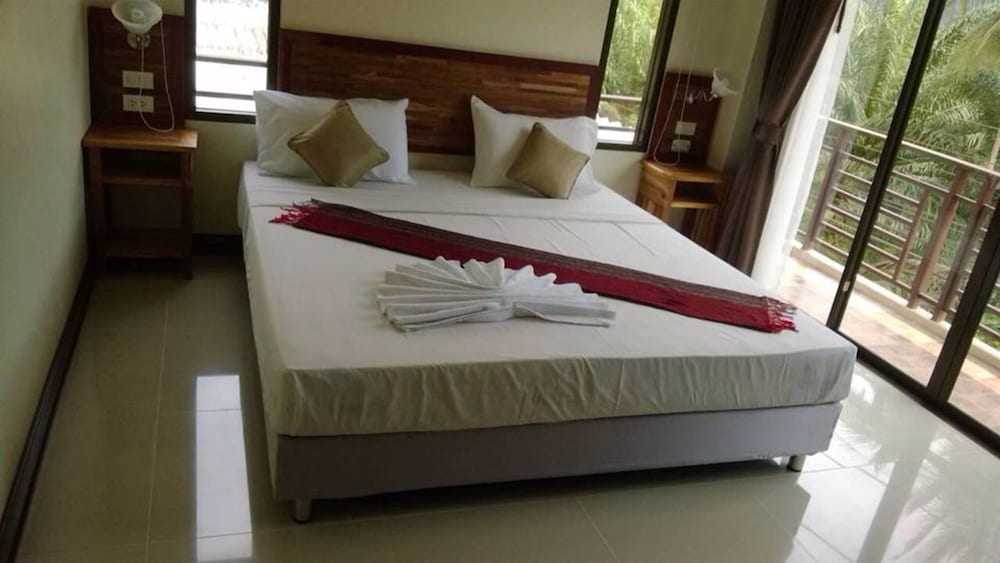 Avaliação TripAdvisor
Baseado em 13 avaliação
Ver todas
Localização Do Estabelecimento Em Phanom, Khao Sok Nature Place ficará a 15 minutos de carro de Parque Nacional de Khao Sok e de Lago de Cheow Lan. Este hotel de spa está a 5,1 km (3,2 mi) de Cascata de Mae Yai e a 18,8 km (11,7 mi) de Rommanee Hot Spring. As distâncias são apresentadas à 0,1 milh...
Mais detalhes
Disponibilidade
Selecione a data da sua viagem
Selecione a data da sua viagem para verificar a disponibilidade dos quartos.
Informações do estabelecimento
Localização Do Estabelecimento
Em Phanom, Khao Sok Nature Place ficará a 15 minutos de carro de Parque Nacional de Khao Sok e de Lago de Cheow Lan. Este hotel de spa está a 5,1 km (3,2 mi) de Cascata de Mae Yai e a 18,8 km (11,7 mi) de Rommanee Hot Spring. As distâncias são apresentadas à 0,1 milha e ao quilómetro mais próximo.
- Parque Nacional de Khao Sok \- 0,1 km/0,1 mi
- Cascata de Mae Yai - 4,8 km/3 mi
- Lago de Cheow Lan - 11,9 km/7,4 mi
- Rommanee Hot Spring - 18,8 km/11,7 mi
- Wat Nikornwararam - 41,4 km/25,7 mi
- Hospital de Takuapa - 44,1 km/27,4 ...
Mais detalhes
Entrada a partir de: 15:00
Saída até: 11:00
Comodidades do estabelecimento
Comida / Bebida
Restaurante
Comodidades / Instalações para negócios
Salas de Reuniões
Serviços de recepção
Depósito de bagagens
Avaliação dos hóspedes
TripAdvisor
Pontuação dos viajantes
Excelente

4

Muito Bom

3

Bom

3

Razoável

2

Ruim

1
Perfil dos viajantes
Negócios

0

Romântica

8

Viagem a sós

0

Família

2

Viagem com amigos

3
Resumo das pontuações
Atendimento

Custo-benefício

Limpeza

Localização

Qualidade do sono

Quartos
Disgusting
Avaliou em 28 de setembro de 2019
There was mold everywhere in the room. The smell of the bathroom was really bad. Stains on the sheets and on the walls. The lobby wasn't welcoming at all.. first we thought we were at the wrong hotel. The pictures in the internet do not show the reality!
MonaNoe
Thanks for your hospitality
Avaliou em 2 de novembro de 2018
Great stay during our Khao Sok national park visit, helpful staff, who know what they doing. We arrived there in the late afternoon, reception suggest what to do in the area and what's the best time for each sightseeing spot. Quite loud noise of cicada welcome you to the rain forest and foggy fresh air in the morning is really worth it.
May-may01
Nice hotel amazing trip out.
Avaliou em 13 de setembro de 2018
The local wildlife guides Gui and his brother organised 2 days nature trekking. We did a night walk, where we saw Dusky Langurs, Long tailed Macacques, civet, lots of insects, frogs. Both very knowledgeable. We went out to stay on the lake in a floating bungalow. Basic mattress on floor but beautiful and woke up to Gibbons calling. We did kayaking and swimming in the lake, all meals provided. Long tailed boat trips out onto lake were amazing, saw Oriental and Greater Hornbills and more Langurs. Amazing experience, would recommend. There were basic toilets and showers with open roof. Lots of insects in there.
Vickie L
Good room, no service
Avaliou em 2 de agosto de 2018
We arrived at the hotel after travelling for more than 24 hours. It was 11 am and our room was not ready. We had to come back at 1 pm. We were exhausted so we asked if there was really no other room for us so we could get some sleep. No they said, no room available. Oke fine, we were early and if they have no room available so be it. We went for lunch to Pawn's Restaurant ( great restaurant btw ). When we came back we were justed handed our key. No one to guide us to our room or asking if we needed some help with our bags. We were given a nice clean room on the 3rd floor with good views, but when walking around in the hotel we noticed the hotel was empty !! No other costumers. Also when we checked out the next morning, al rooms were open to get some air... beds were made but no costumers !! Felt a bit disappointed. Why not giving us a room at 11am when they could see we were so tired from our trip? Because the policy is check in at 1 pm?? Not very costumer friendly to my opinion.
vadimchristel
Room with a view!
Avaliou em 23 de abril de 2018
This hotel was a great find! We booked the superior double and asked for a high floor and we go the room you see the photos of and it was marvellous! Room 305 on the 3rd floor which is a bit of a bore carrying your bags up but the view is so worth it! We looked straight onto the karst mountains which was stunning. Breakfast was included and that is served on the 4th floor (only 4 floors) and again the view from breakfast was fab! Fresh fruit, cordial style juice and a choice of fried or scrambled eggs or an omelette with toast and of course tea or coffee (all powdered). Only down point on this great little hotel was the shower, despite having a shower recess it had designer openings in the wall and a shower nozzle that sprayed everywhere so the rest of the bathroom got wet which is one of my pet hates! Another moan was the room was not serviced during our 3 day stay but I asked at reception for our free bottles of water eat day and received those no problem. The lady on reception was wonderful, good English, we booked our one day lake trip through her (same price for this trip allover town - we checked) and it worked perfectly. Also asked her to get us a taxi to the main road to catch the bus, on our last morning, which she did and told the driver where we were heading so when we got to the top of the street and the bus was just about to pull out, he blew his horn and the bus waited for us! (we had planned to catch the next one but hey great not to have to wait around). Lots of restaurants an easy walk down the street.
SuzannahA