Fairfield Inn & Suites Pocatello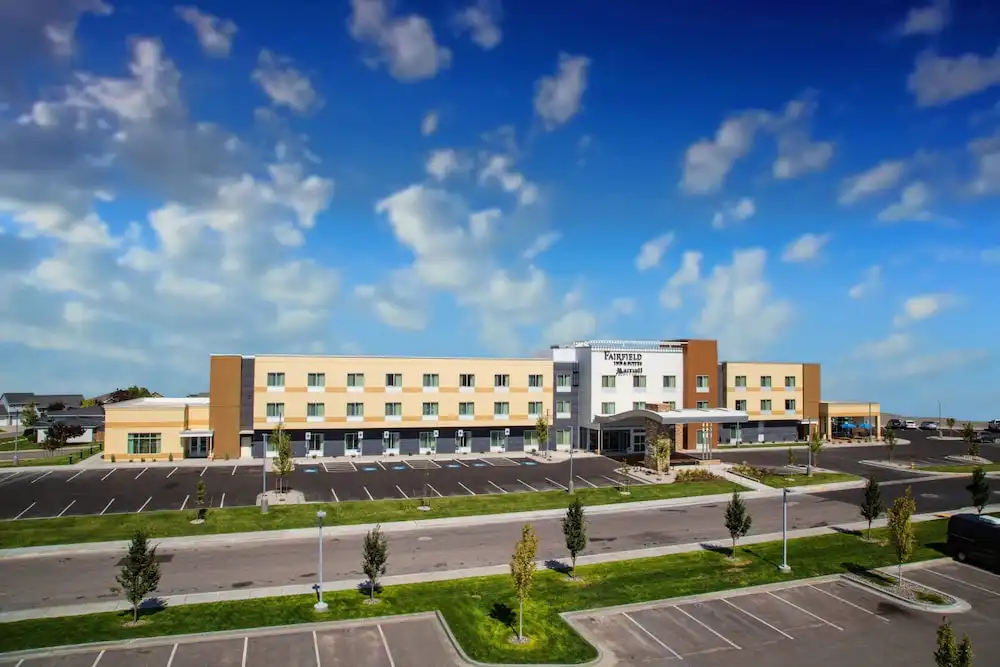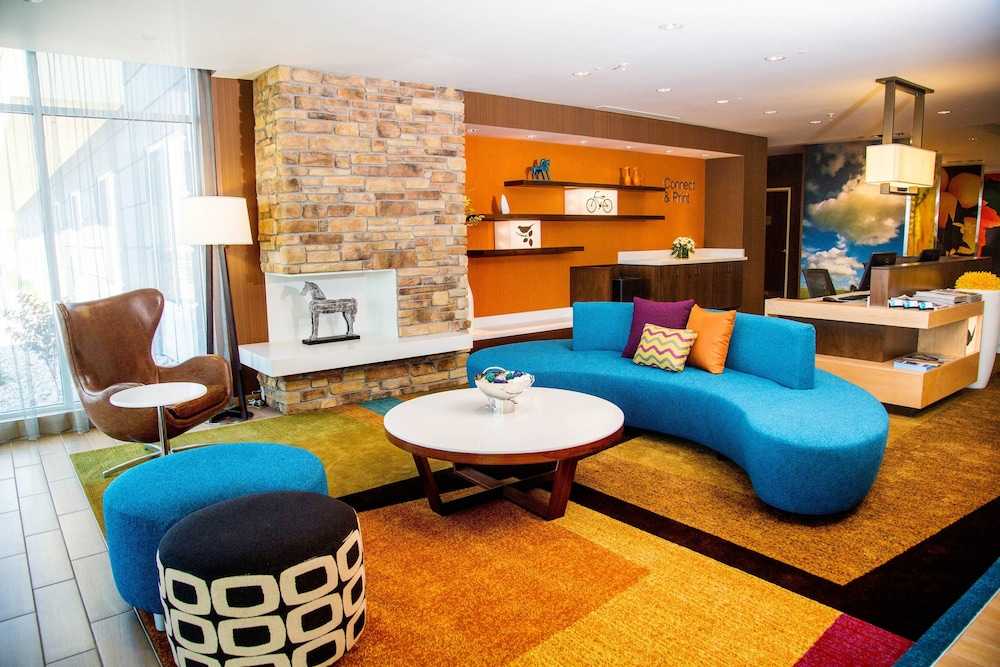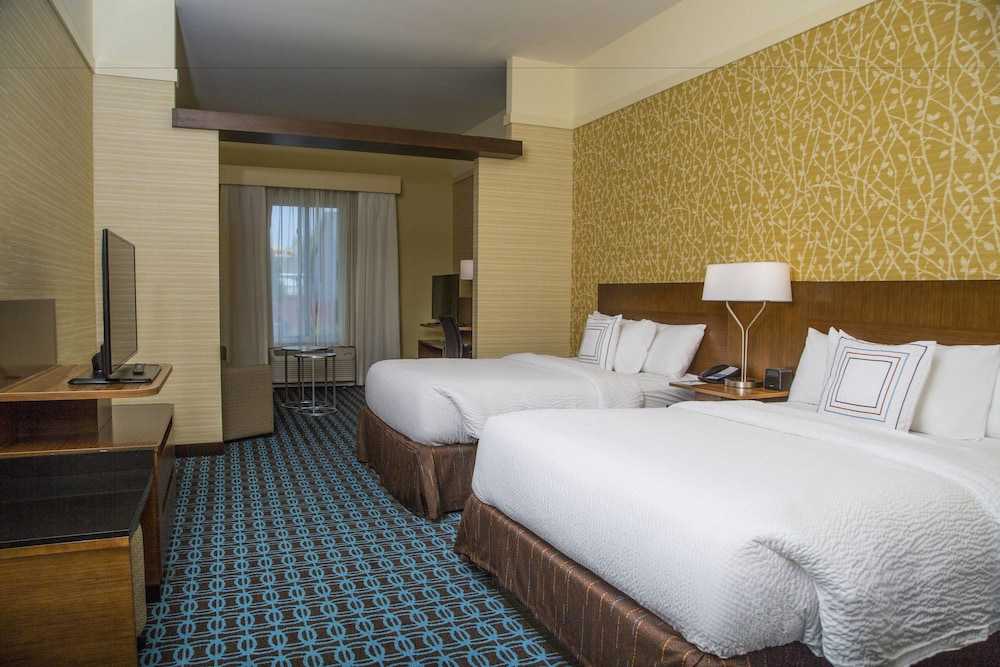 Avaliação TripAdvisor
Baseado em 86 avaliação
Ver todas
Este acolhedor hotel, pode encontrar-se em Pocatello.
Mais detalhes
Disponibilidade
Selecione a data da sua viagem
Selecione a data da sua viagem para verificar a disponibilidade dos quartos.
Informações do estabelecimento
Este acolhedor hotel, pode encontrar-se em Pocatello.
Entrada a partir de: 15:00
Saída até: 11:00
Comodidades do estabelecimento
Comodidades / Instalações para negócios
Salas de Reuniões
Piscina e comodidades de bem-estar
.
Avaliação dos hóspedes
TripAdvisor
Pontuação dos viajantes
Excelente

67

Muito Bom

17

Bom

1

Razoável

0

Ruim

1
Perfil dos viajantes
Negócios

8

Romântica

27

Viagem a sós

7

Família

23

Viagem com amigos

4
Resumo das pontuações
Atendimento

Custo-benefício

Limpeza

Localização

Qualidade do sono

Quartos
Great Hotel Very Comfortable Stay
Avaliou em 19 de outubro de 2021
The front desk Staff was very friendly and helpful. The room was spacious, very clean, and a very comfortable night sleep. Nice view from on top of the hill. I really love the Breakfast Bar with the waffle maker. Very tasty breakfast. We would definitely be booking a room here when we come down for the Dodge Finals Rodeo.
Cowboydavy115
vacation time
Avaliou em 17 de junho de 2021
We stayed here for 5 nights, room was very clean, beds very comfortable. we enjoyed the pool and whirlpool. breakfast was also great, nice variety. front desk staff was nice and helpful; the refrigerator in room didn't have a freezer, so they put my freezer pack for my cooler in their freezer.
Helga H
Convenient and comfortable
Avaliou em 15 de junho de 2021
This is a beautiful unit positioned high on A hill with a great view of Pocatello. It is well maintained, still holding to Covid protocols, and our room was quiet an comfortable. Breakfast fair was good and coffee available 24/7 was most welcome. It is convenient to the highway and to downtown. The staff is very friendly and helpful. Restaurants are close by. I would highly recommend this hotel.
Phil G
It was a typical Fairfield experience
Avaliou em 9 de fevereiro de 2021
The room was clean and quiet. It was also larger than average, and the property appears to be newer than most. The staff were friendly and responsive. Everything looked like care was being taken to respect Covid rules.
lordbyron59
Amazing, friendly, comfortable
Avaliou em 26 de janeiro de 2021
This location is only about 3 years old. It is situated in a cul-de-sac with only one other motel across the street. Sitting atop a hill with mountain views, this is a very quiet location. Shari was quite friendly, personable & helpful when I called ahead to ask a few questions as well as restaurant recommendations. We followed her recommendations and ate at the Hibachi grill in Chubbock our first night, it did not disappoint! Upon check-in, Chalae & Crysta greeted us warmly as well as answered our many questions with genuine kindness. The beds were comfortable, and the bathroom was spacious. It had a large step in shower, no tub. We were surprised the King room was fairly small, only enough room to walk around the bed. Room did have micro, fridge (that requires you to click on for a 2 hr burst then it turns itself off-handy to know), tv, desk, alarm clock radio, USB ports, and a little closet. Our second night, we received a call from the front desk around 11pm stating 4 rooms are complaining of noise. They wondered if it was us making drumming sounds. We told them we had been asleep almost 2 hours already. Being a very light sleeper, I would have heard this mysterious noise. We were situated on the 3rd floor and our entire stay was extremely quiet. The next day, Yumi & Chalae were very kind and apologetic for the late night phone call we had received. We were not upset, but asked at the desk if they had found the mystery noise LOL. This felt like one of the cleanest places we have ever stayed, although there were a couple unwrapped pieces of candy laying next to the night stand on the wall side, an easy spot to miss with so much to wipe down. Upon check-out, we had the pleasure to see Yumi one last time and she was super warm/friendly as all of our encounters with her were. Highly recommend staying here! We will definitely stay here again anytime we are in this area. We really enjoyed soaking at Lava Hot Springs!
12Wanderlust12