Comfort Inn Near FairPlex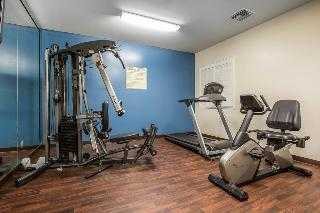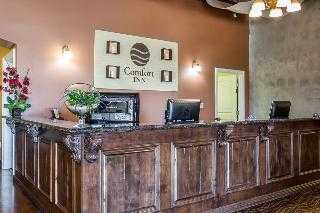 Avaliação TripAdvisor
Baseado em 104 avaliação
Ver todas
This is a newly built 100 % smoke- free hotel located near the L.A. County Fairgrounds.
Mais detalhes
Disponibilidade
Selecione a data da sua viagem
Selecione a data da sua viagem para verificar a disponibilidade dos quartos.
Informações do estabelecimento
This is a newly built 100 % smoke- free hotel located near the L.A. County Fairgrounds.
Entrada a partir de: 15:00
Saída até: 11:00
Comodidades do estabelecimento
Serviços de recepção
Depósito de bagagens
Avaliação dos hóspedes
TripAdvisor
Pontuação dos viajantes
Excelente

38

Muito Bom

42

Bom

11

Razoável

8

Ruim

5
Perfil dos viajantes
Negócios

25

Romântica

23

Viagem a sós

9

Família

32

Viagem com amigos

11
Resumo das pontuações
Atendimento

Custo-benefício

Limpeza

Localização

Qualidade do sono

Quartos
Feira mundial Automotivas .
Avaliou em 29 de maio de 2015
Impressionante!!! Nunca imaginei que ou esse algo desta magnitude! !! Para quem curse carros e motos ou é da engenharia Automotiva. ...Não pode perder. Tudo e muito mais que se possa imaginar. São dois dias de sucesso. ...milhares de pessoas!!! Bem coisa de Califórnia. ..e Americano é Claro!! Rsrs.
Maria Do Carmo P
Hotel Has Gone Downhill Over the Years
Avaliou em 26 de julho de 2021
I don't know if the ownership has changed over the years but this would be a go-to spot when working out in Pomona. Not anymore. The cleanliness of the rooms has changed for the worse. The staff isn't as helpful as they use to be. Such a shame, as the location worked well for me. I checked into the room and none of the appliances were plugged in (tv, fridge, clock).
Colin O
Never stay here! Don't do it!
Avaliou em 5 de junho de 2021
Warning.... don't stay here! First of all, my job booked the room and they wouldn't let me check-in since "the card I showed them wasn't the card on file" and it took them over 30 minutes to get clearance for me to check-in since the lady at the front desk didn't know English. The neighborhood is sketchy along with the people staying at the hotel. The hallways and rooms smelled strange because of the carpets, there were patched up holes in the rooms & hallways, and the TV remote control was held together with black tape! Need I say more?!?
gmh420
Almost perfect, we'll stay here again
Avaliou em 29 de novembro de 2019
An older building, not in a usual hotel location, but overall a very nice day. The people are friendly, the rooms are clean, and the breakfast and WiFi are outstanding. The only thing this property is missing is a swimming pool or hot tub. Definitely worth staying here again.
Daniel A
Good hotel, sketchy location, worrisome parking
Avaliou em 22 de setembro de 2019
This hotel was surprisingly good for the area and price—large, comfortable room, and we didn't see any bugs (as another reviewer did). The area, though, seemed a bit sketchy to us, and we weren't happy that the parking garage wasn't gated/locked. We don't have a fancy car, but because of the area, we were still concerned that something might happen to it overnight. Nothing did, though. If you need a reasonably priced hotel in the area or near the Claremont colleges, this is a good choice.
CaliforniaPlanner