Apartments Amapas Puerto Vallarta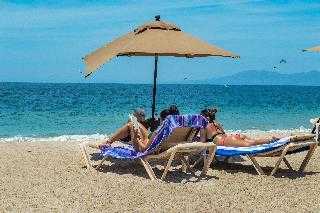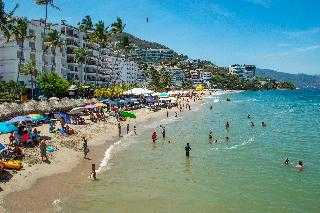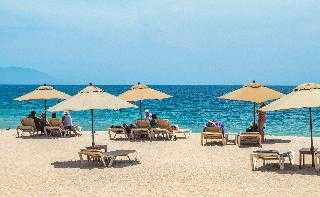 Avaliação TripAdvisor
Baseado em 47 avaliação
Ver todas
Este despretensioso apartamento é gay friendly e está situado em Hotel Zone. As 19 acolhedoras unidades tornam-se um local perfeito para relaxar no final do dia. O Amapas Apartments dispõe de ligação à internet por Wi-Fi no local. Infelizmente, a receção não está aberta 24 horas. Infelizmente, não e...
Mais detalhes
Disponibilidade
Selecione a data da sua viagem
Selecione a data da sua viagem para verificar a disponibilidade dos quartos.
Informações do estabelecimento
Este despretensioso apartamento é gay friendly e está situado em Hotel Zone. As 19 acolhedoras unidades tornam-se um local perfeito para relaxar no final do dia. O Amapas Apartments dispõe de ligação à internet por Wi-Fi no local. Infelizmente, a receção não está aberta 24 horas. Infelizmente, não existem quartos de hóspedes onde os hóspedes possam pedir um berço para os mais pequenos. Aqueles que não gostam de animais podem desfrutar de sua estadia, uma vez que este estabelecimento não permite animais de estimação.
Entrada a partir de: 15:00
Saída até: 11:00
Comodidades do estabelecimento
Piscina e comodidades de bem-estar
Piscina Exterior
Serviços de recepção
Depósito de bagagens
Avaliação dos hóspedes
TripAdvisor
Pontuação dos viajantes
Excelente

27

Muito Bom

14

Bom

4

Razoável

1

Ruim

1
Perfil dos viajantes
Negócios

1

Romântica

13

Viagem a sós

18

Família

2

Viagem com amigos

5
Resumo das pontuações
Atendimento

Custo-benefício

Limpeza

Localização

Qualidade do sono

Quartos
Hidden Gem
Avaliou em 12 de julho de 2021
First off , I like to commend Ivan and Jessica for being prompt and professional. Check in was a breeze. The apartment was very spacious. I'll start with the Pro's: Very safe building and area. 500-600 sq ft Full size bed Large living space with separate full dining area and bedroom. Large Bathroom with Adequate hot water pressure. Two large towels and two medium towels. Soap and shower gel provided. Large refrigerator, gas burners, dining table, bar stools and kitchenware. Very Cold AC, fan, moderate flatscreen TVs with English channels, and super fast internet Apartment is very well insulated. Stays cool all day long without the AC. Lots of standard(USA 110 watt) wall plugs Nice balcony with partial ocean view and 2 x plastic chairs. Ample amount of closet and luggage space. Beautiful roof top overlooking the ocean and pier. Great location. 1 minute walk to the beach , restaurants, bars, convenience stores(OXOX) and ATM's. Con's Bed linen is getting old . Will need to be replaced soon. Toilet had poor water pressure. Hopefully , it will be resolved during my next stay. The housekeeping mop needs to be replaced. The rooms smelled like bleach and mildew. Spoke with Jessica, hopefully it will be resolved. Only one aircon(living room), but the provided fan cooled down the entire apartment. Windows are thin. Can get loud outside. Noise dies down at 11pm, but the birds in the courtyard were chirping all night. Roof top pool is more like a large warm jacuzzi , but without the jets. This is a apartment building. You will be given a key for the entrance door, apartment and in room safe. Any issues, notify Ivan or Jessica via "WhatsApp". See photos for reference. Amapas is a great and very affordable place for couples and solo travelers. It's a must stay when in PV. If this review was helpful, please give it a 👍 Happy Travels
SoloJoe
AMAZING APARTMENT - Highly recommend
Avaliou em 11 de julho de 2021
Amapas Apartments are amazing, it is across the street from the beach. It is also right in the middle of the Night Life. Everything is within walking distance. This was my first time here but I assure you it will not be my last. Eveything was flawless - from check in to check out. I highly recommend.
PCVolunteer
Almost perfect apartments
Avaliou em 21 de setembro de 2020
This is my second time staying at Amapas Apartments. The first time I was in the back apartment on the first floor and this time I'm in the back apartment on the top floor. The apartments are simple, but comfortable. The location is perfect. The staff is friendly, but leave you alone. The view from the balcony is a partial ocean view with the famous pier included. The rooftop area with the dipping pool is perfect after a hot, humid day. The kitchens are basic with limited supplies but I cooked a couple of meals with no problem. With air conditioner and fan the rooms stay cool when just opening the windows isnt enougj. With prices like the ones offered this is a huge bargain. The only drawback is Wi-Fi. The information sheet says it only works in your bedroom, but it would be more accurate to say that it only works in your bedroom part of the time. If you have work to do that requires you to have Wi-Fi, staying here might be a problem for you. If management would beef up the Wi-Fi, this would be my go-to destination whenever I visit Puerto Vallarta.
aprestonlane
Great condo overlooking the city!
Avaliou em 11 de fevereiro de 2020
We had the penthouse condo on the end of the building. Great view of PV! The condo was nicely updated with a contemporary look. Plenty of room for 6 adults with different floors and areas to hang. Our private pool was a bit cool but nice to sit by. The sound system was perfect. Kitchen had everything we needed, bottled water was provided. Gabby was an excellent host!!! Note: The condo is located up a hill so make sure you can do some walking unless you want to call a taxi or uber. Also, there are several stairs up to the master and private pool. Definitely recommend this condo that is off the beaten path yet close to the city!
Mary C
Outstanding in every way.
Avaliou em 14 de janeiro de 2020
Just finishing a 10 day stay. Location is perfect the place is spotless. Have a nice balcony as well. The two managers are helpful and pleasant. No elevator but most smaller places don't have them. I'm on second floor so not too much of a task. This is a real gem. Will stay here again.
David R