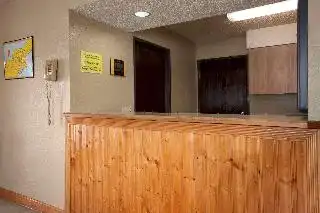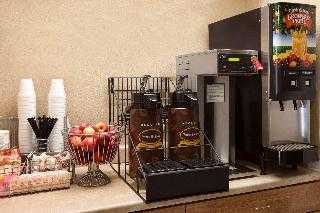 Avaliação TripAdvisor
Baseado em 301 avaliação
Ver todas
Este simples hotel encontra-se em Pulaski.
Mais detalhes
Disponibilidade
Selecione a data da sua viagem
Selecione a data da sua viagem para verificar a disponibilidade dos quartos.
Informações do estabelecimento
Este simples hotel encontra-se em Pulaski.
Entrada a partir de: 15:00
Saída até: 11:00
Comodidades do estabelecimento
Avaliação dos hóspedes
TripAdvisor
Pontuação dos viajantes
Excelente

82

Muito Bom

106

Bom

68

Razoável

20

Ruim

25
Perfil dos viajantes
Negócios

23

Romântica

51

Viagem a sós

35

Família

101

Viagem com amigos

83
Resumo das pontuações
Atendimento

Custo-benefício

Limpeza

Localização

Qualidade do sono

Quartos
No breakfast or maid service and the web site said there was.
Avaliou em 24 de outubro de 2021
We get there no one at the front desk. Had to call on a phone provided at desk to get someone. Than to find out no breakfast or maid service because of covid which I doubt. The website never said that. The room was clean. When we sat there a bug went up the wall which was a roach and I took a picture. Then started noticing more, so off to Topps market next door to get roach spray. I couldn't find another place because of Salmon season so we killed roaches for our stay. The place is dark and dreary. Sat on the toilet and it rocked in room 115. Wasn't worth the $154 when I could have stayed at theTidewater lodge with sauna and restaurant a top notch place for $175 which is what I will do from now on.
O8159FTvincentp
Great hotel in a great location!
Avaliou em 17 de setembro de 2021
First time staying here. We loved our room as it had exactly what we needed space wise. Loved the full kitchen just wish I knew ahead of time that they didn't supply any kitchen/cooking utensils but not a deal breaker by any means. Next time I will be sure to bring my own. Topps supermarket is right next door and Arby's across the street! We will definitely be back! Great rates for a King Suite equipped with a full size kitchen!
kimberly719520
Do NOT Stay Here
Avaliou em 5 de julho de 2021
We booked two rooms for two nights for a fishing trip we were going on the next day. We asked the staff the day we checked in if we could check out a day early and she said as long as we checked out before 11 we'd be fine & would get refunded for the second day. We ended up checking out that morning at 0930 & driving home after our fishing trip. The owner refused to refund us for the next day & said we never checked out a day early because he didn't take us out of the system. He's refusing to provide any type of paperwork and told us it wasn't his job. He said he didn't have the time to work with us and since we didn't own the property he didn't have to provide us with a receipt. When we asked for a number for higher management he once again refused and ended the call by telling us to have a terrible day.
jacobdavisson
An important part of a good fishing trip!
Avaliou em 24 de maio de 2021
My room was clean, comfortable, and restful after good days of fishing. The owners were helpful and friendly. The location on Rt. 13 provides good access to food, gas stations, a grocery store, and I-81. The location is a good jumping off point to many fishing spots.
fishinfool16
Horrible attitude to customers
Avaliou em 1 de março de 2021
We stayed 3 nights. I have previously stayed here several times but not in last couple years. There is no maid service due to Covid it said. No problem I can make a bed. Nobody was ever at the desk. A phone was provided at the desk to call if you needed anything. The only think I ever asked for was towels. The lady on the phone was very rude each time I called. I sent my kids down to pick up the towels, they returned without any. They had to bring used ones back first. What does she think we'll steal the towels?? The next morning I called for more towels for the next morning. She said "I gave you towels yesterday " with attitude. I told her people shower every day. The fabric of the chair in the room was falling apart so you wouldn't want to sit in it, but I could see they were working on replacing them. The pillows are nearly non-existing squares of fabric. Desperately needed replacement. The tub does not hold water for a bath. Booked through Expedia, giving kids age as 16 and 17. After checkout we noticed an extra $30 was taken from our card for extra person. Lady said it was because our daughter was over 16. But we specifically told Expedia she was 17. The last night we returned late around midnight. Our key would not let us in the room. We had to call rude lady again. The attitude of the owner (particularly the woman) is the reason I will never stay there again. If you want to be rude to paying customers and not deal with customers then hire someone to sit and the desk.
606lloydh