Staybridge Suites Rapid City - Rushmore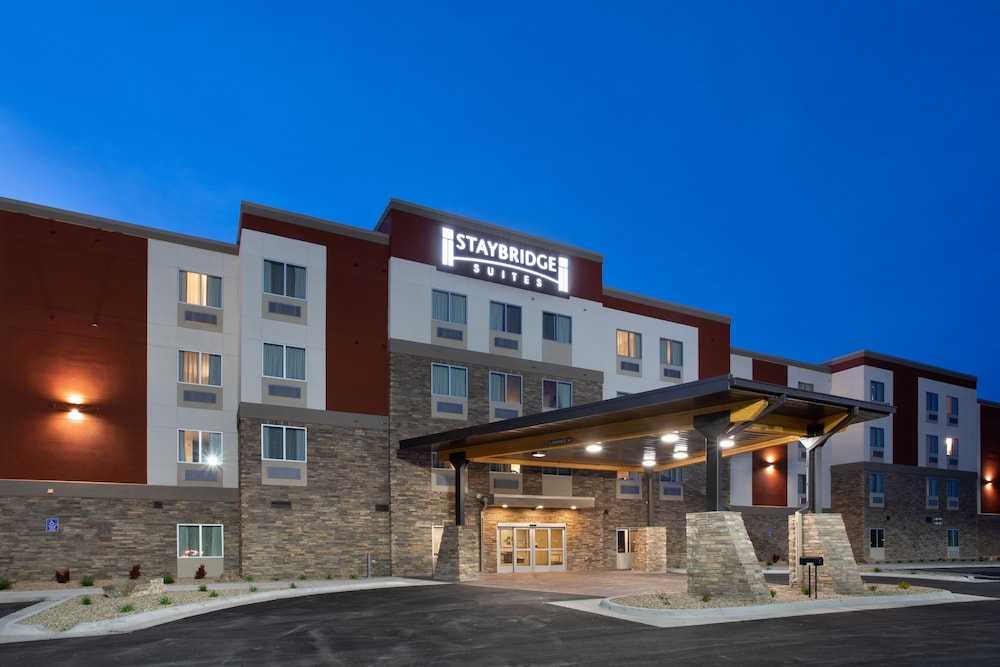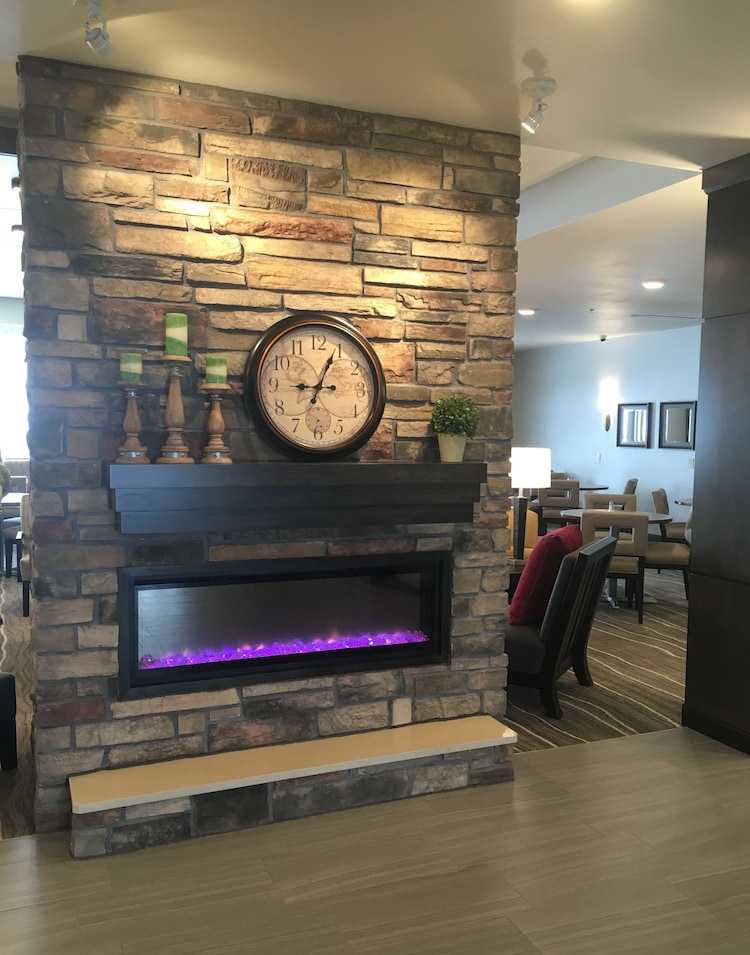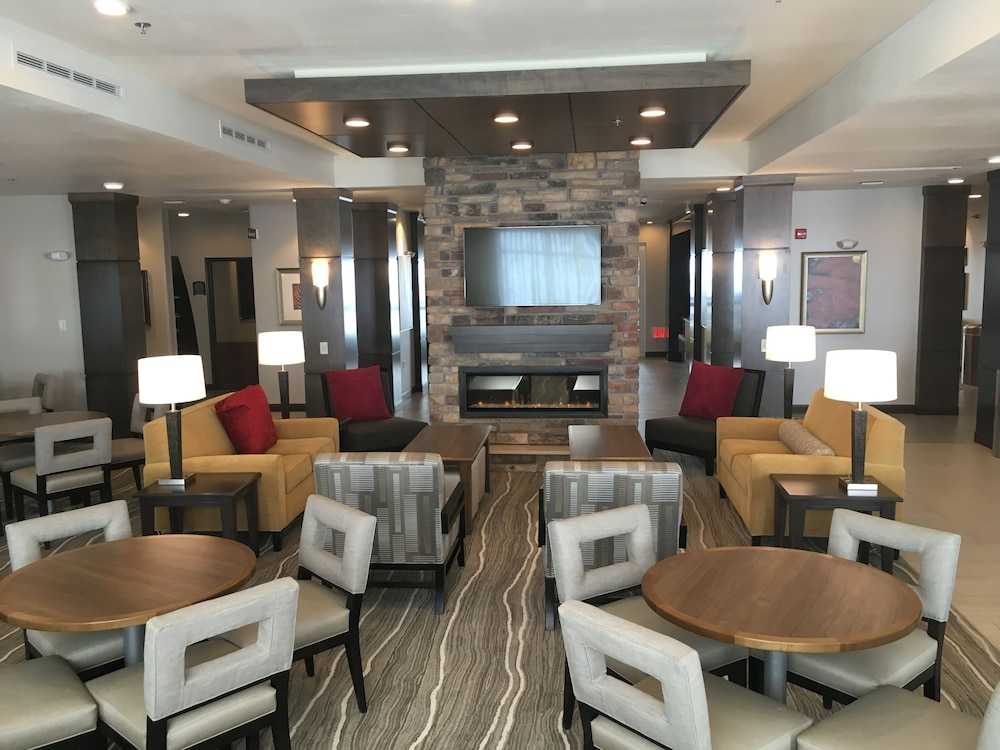 Avaliação TripAdvisor
Baseado em 102 avaliação
Ver todas
Este agradável hotel encontra-se em Rapid City.
Mais detalhes
Disponibilidade
Selecione a data da sua viagem
Selecione a data da sua viagem para verificar a disponibilidade dos quartos.
Informações do estabelecimento
Este agradável hotel encontra-se em Rapid City.
Entrada a partir de: 15:00
Saída até: 11:00
Comodidades do estabelecimento
Piscina e comodidades de bem-estar
Piscina
.
Serviços de recepção
Depósito de bagagens
Avaliação dos hóspedes
TripAdvisor
Pontuação dos viajantes
Excelente

56

Muito Bom

22

Bom

6

Razoável

5

Ruim

13
Perfil dos viajantes
Negócios

9

Romântica

18

Viagem a sós

2

Família

51

Viagem com amigos

4
Resumo das pontuações
Atendimento

Custo-benefício

Limpeza

Localização

Qualidade do sono

Quartos
Pleasant stay!
Avaliou em 24 de outubro de 2021
Stayed at this location for 3 days. The front desk gentleman was very pleasant and efficient checking us in. Our room was located on 2nd floor and we had no issues with noise. Room was clean and comfortable. Because of covid precautions, some things are done a little differently, but we did not find that to be a problem. There was a table set up by front desk with extra supplies that might be needed during stay, i.e. toilet paper, paper towels, etc. There were 2 large garbage containers near elevators to put dirty towels, and garbage from room in if needed. The breakfast area was set up nicely with tables spaced out. There were plastic gloves to wear while getting food so that you would not be exposed to multiple people handling utensils for dipping. We felt precautions were well thought out and reasonable. Food was appetizing and area kept neat and clean throughout. Kitchen staff were friendly and helpful. We did have some trouble connecting to internet and the gentleman at front desk was very kind and helpful with trying to resolve that issue. Location was convenient to get to and plenty of parking. Very pleased with our stay.
RitaP626
A truly wonderful experience
Avaliou em 5 de outubro de 2021
I travel for work very often, so I stay in a lot of hotels, at least twice a month. Most are good, clean, and the expected for a hotel room. But the Staybridge Suites in Rapid City is easily among the best I've ever stayed in. First of all, the check in was easy and welcoming. The entrance to the hotel was cozy, and filled with adorable fall decor. The staff was very kind. The room itself? Beautiful. It was a very large room, with 2 comfy beds, a large couch, ottomans, and a kitchen with a full size fridge, a stove, microwave, utensils and the works. They even provided microwave popcorn! The bathroom was large and clean, and the room in general was very clearly new, clean, and modern. I could go on. My only slight complaint was that the trash under the sink hadn't been emptied from the guests before me, but it wasn't anything gross, just some wrappers, and being under the sink I see how that would be missed. The location of the hotel is also better than expected. It looks a little far from things, but I didn't have a vehicle and was able to take a short walk (15 minutes) down to the plaza below that is filled with shopping and food options. Lastly, the breakfast at this hotel was amazing!! Delicious eggs, a wide selection of bread, biscuits, gravy, cereal, potatoes, fruit, yogurt, and many beverages. Overall, my experience here was so so so pleasant. Thank you for the wonderful little stay!!
tlh1224
Very pleased!
Avaliou em 3 de setembro de 2021
Check in was a breeze, staff was friendly and helpful, room was immaculate, and breakfast was delicious. We were pleased with the dinner restaurant recommended downtown. We've stayed at several Staybridge Suites, but this one stood out as superior!
cindysminor
Horrible service, except for breakfast staff
Avaliou em 2 de setembro de 2021
The building is brand new and has nice amenities, which was good. But this was overshadowed by the fact that when we arrived in our room the was old, dried food in a container on the kitchette counter. We brought this to the front desk and asked where we could get ice and were told that they didn't provide ice buckets. You had to take the bin out of the freezer in your kitchette and go get ice with it, which is dumb. Later that evening, we realized that there was no extra roll of toilet paper in the room (like every other hotel in the US generally has) and I called to the front desk and was told that I would have to traipse out to the lobby to get some. When I commented to the woman at the front desk how weird that was, she gave me some bull about "not having housekeeping." So what, the room is never cleaned? That somehow means you can't simply leave an extra roll after the room gets serviced? This same lady was rude and incompetent when I checked out the next morning. I asked for a receipt to be printed for my stay. She gave me some bull response about how I booked through a third party and therefore it was impossible. She also said that I would receive one from the third party website, which when I informed her that I had been booking with this website for many years and that's not how it worked, she couldn't care less. The only good I can say was the breakfast food and staff were great and they made getting food safe even in covid times.
kristinw796
Excellent hotel
Avaliou em 13 de julho de 2021
This hotel is new and clean. It smells fresh. The location is great. The staff is friendly. The laundry is free but there might be a wait, just be patient. They actually have the M,T. W evening social. It is limited, but they still have it. I would stay here again. It's one of the best.
645gwend