Hôtel Le Bailli de Suffren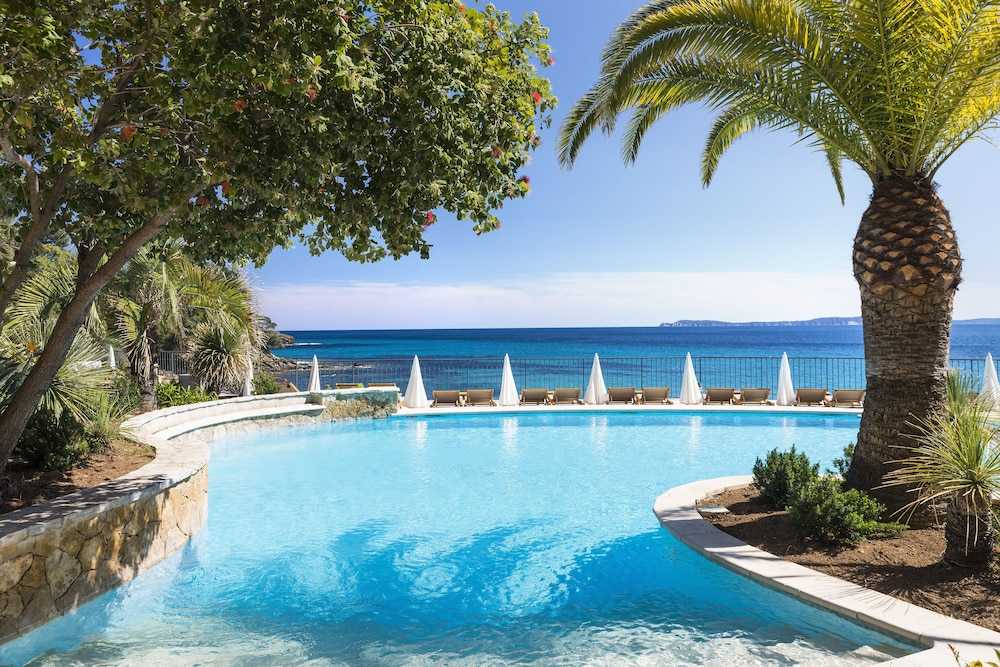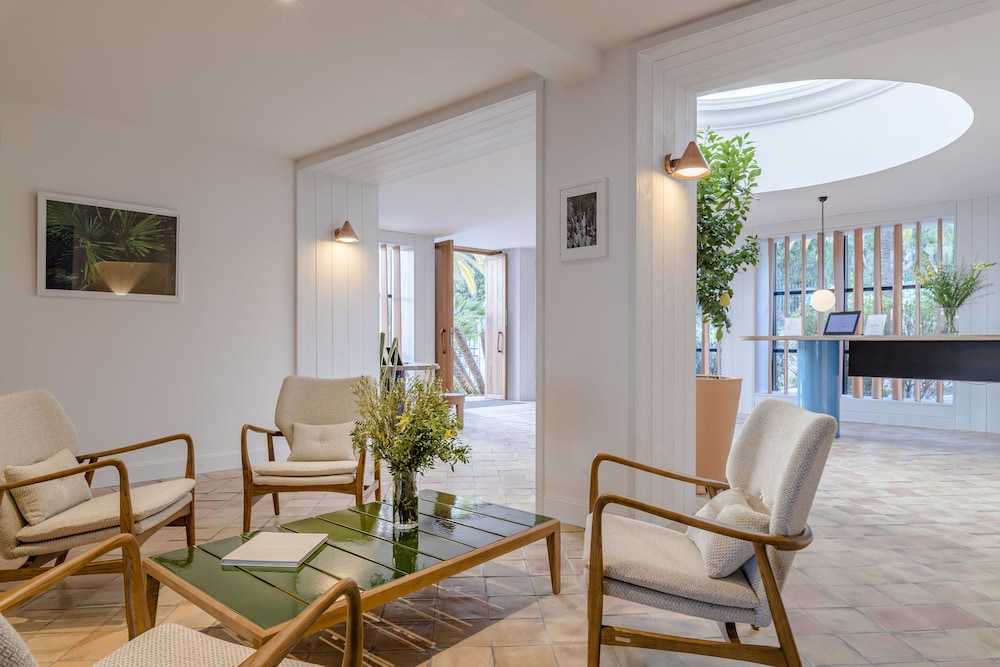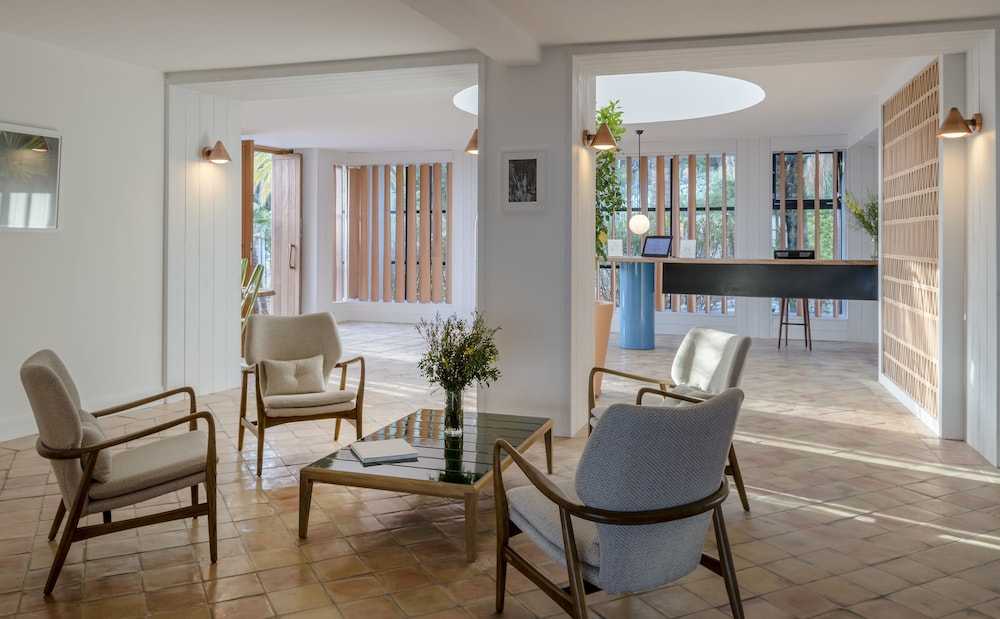 Avaliação TripAdvisor
Baseado em 616 avaliação
Ver todas
Com uma estadia Le Bailli de Suffren em Rayol-Canadel-sur-Mer (Le Rayol), ficará apenas a alguns passos de Praia de Le Rayol e a 10 minuto(s) a pé de Domaine du Rayol. Este hotel de 4 estrelas está a 3 km (1,9 mi) de Praia de Le Canadel e a 3,3 km (2 mi) de Plage de Pramousquier. Deleite-se com uma ...
Mais detalhes
Disponibilidade
Selecione a data da sua viagem
Selecione a data da sua viagem para verificar a disponibilidade dos quartos.
Informações do estabelecimento
Com uma estadia Le Bailli de Suffren em Rayol-Canadel-sur-Mer (Le Rayol), ficará apenas a alguns passos de Praia de Le Rayol e a 10 minuto(s) a pé de Domaine du Rayol. Este hotel de 4 estrelas está a 3 km (1,9 mi) de Praia de Le Canadel e a 3,3 km (2 mi) de Plage de Pramousquier. Deleite-se com uma ida ao spa, que oferece massagens, tratamentos corporais e tratamentos faciais. Depois de um dia na praia privada, experimente um banho turco e uma piscina exterior sazonal. As facilidades adicionais incluem Wi-Fi grátis, serviços de concierge e serviço de babysitting (sobretaxa). As principais como...
Mais detalhes
Entrada a partir de: 15:00
Saída até: 11:00
Comodidades do estabelecimento
Piscina e comodidades de bem-estar
Banho Turco
Serviços de recepção
Depósito de bagagens
Avaliação dos hóspedes
TripAdvisor
Pontuação dos viajantes
Excelente

353

Muito Bom

159

Bom

52

Razoável

33

Ruim

19
Perfil dos viajantes
Negócios

11

Romântica

380

Viagem a sós

14

Família

114

Viagem com amigos

37
Resumo das pontuações
Atendimento

Custo-benefício

Limpeza

Localização

Qualidade do sono

Quartos
Less than we expected
Avaliou em 13 de julho de 2021
pro: the location is perfect. The hotel is directly located at the (private) beach which is very nice. The view to the isle of levant is beautiful. The pool is nice with palm trees around. Just beautiful! The hotel has its own outdoor parking which is very convenient (with charging station for e-cars!). The staff has been ok, some very friendly, some a little bit less, but on the whole absolutely ok. Everything was nice and very clean. cons: The rooms are quite small and not very convenient. It has only one slow elevator whch covers not all floors. This hotel is *not* for handicapped people! No luggage rack for the suitcases in the room. But the most severe drawback is the restaurant "Le Loup de Mer" which has high prices and delivers only mediocre (at best) food. We have been very disapponitet. The second restaurant "L'Escale" (on the beach) is a bit better. Both do have a very short selection. This is especially unfortunate since there are no other restaurants nearby. It takes a 10-30min car ride to find something better. For the very high price we would have expected more...
lrosenth
Perfect holiday in the south of France
Avaliou em 24 de junho de 2021
We really enjoyed our time at the hotel. The rooms are large (a lot of closet space), with a great view over the sea. Breakfast was good, with again view over the sea. The staff was very friendly & eager to help. Private beach, great pool & cocktails. Ideal to relax.
nmeert609243
Simply delightful...
Avaliou em 21 de setembro de 2020
We spent 4 night at Le Bailli and completely fell in love with the property... The hotel looks just like in the pictures and the beach is even better in reality... the location is truly stunning since it is a small bay of clean crystaline waters with very limited noise and surrounded by a beautiful mediterranean forest... No big clubs, bars or shops nearby but a short drive to Saint-Tropez if that is what you are after... We had a lovely room on the 4th floor with an incredible view... the room itself was spacious with ample closet space and a well fitted sleeping area... the balcony was fantastic too... the bathroom was spacious as well with all we could need... wifi was fast and easy to setup... Had many lunches and dinners in the hotel, as well as breakfast, and while indeed the menu is somehow short, most dishes are really good and the price is totally reasonable for the quality and setting... In terms of service, we had really superb service from all the staff... the team at the beach restaurant really work hard and try to be as flexible as possible,... the team at the pool bar are funny, friendly and serve great drinks and the rest of the staff at the restaurant is friendly and efficient... We also appreciated the design and furniture in the room and hotel, which was a mix of provençal meets quirky-funky, super refreshing and modern... One of our concerns before arriving were some negative comments around the beach, but we found it simply spectacular with limited room for improvement and really delightful to swim in... We are certainly coming back!
TravelingMx
Perfect break on the Cote d'Azur
Avaliou em 14 de setembro de 2020
As all our travel plans for 2020 had come to naught we were wondering where we could drive to and looked at many hotels on Cote d'Azur This one seemed to have it all so we booked for ten days. It was perfect! Exceeded expectations. We had seen some reviews saying the rooms were small but everything else looked good and we didn't plan to spend too much time in our room. In fact there was so much storage that as long as we were tidy it was fine. We also had a big balcony where we had breakfast each morning and had the most fabulous view. Because of Covid we had no plans to go out anywhere at all and we didn't, we spent our days around the pool, I usually had a swim in the sea in the morning, beautiful clear water. The Pool Bar was fun, Laurent looked after us very well. It took us four days to find the little restaurant above it, there was a very nice menu of local dishes. We also had some lunches at l'escale on the beach, though there was usually rather too much to eat. No problems with the quality at all. Dinner was in the more formal Restaurant Loup de Mer but up until the last night we were eating outdoors which was wonderful, watching the sunset over the Med while eating a three course dinner. We had booked a 'half board' deal, the menu didn't change at all but there was usually a 'dish of the day', we often had to ask for it. Quality was good, some dishes superb. We lazed, read, ate and drank and totally relaxed. Staff were great, anything you asked for came immediately, friendly and seemed happy in their work. We felt completely safe and Covid secure. It was the perfect holiday, not cheap, but for the location, service etc worth it. We could well be back, I am sure we will be back for more 'fish on the beach' even if not staying there.
PennyW
Friendly hotel in a beautiful location
Avaliou em 7 de setembro de 2020
This hotel is nicely situated in a quiet and beautiful bay with an attractive pool and access to a beach shared with the public. We had a slight glitch with our room which was swiftly remedied and we were moved to our preferred one . Apart from the beautiful sea views ,the well kept grounds with hibiscus,Nicotinia, and palms we particularly liked the cleanliness ,the friendly staff,the breakfast choices and the room service. The Hotel Manager would 'walk the floor'each breakfast time speaking to every guest .The staff felt like a team and always greeted you from cleaner to manager and appeared happy in their work . Our only negative was a very odd lunch at L'Escale having had such a positive meal there the previous year . the noodles were under cooked and my vegetable stir fry was so salty it was barely edible. We really enjoyed the location,the views ,the positive vibe and the amenities and would return year on year.
606barbara