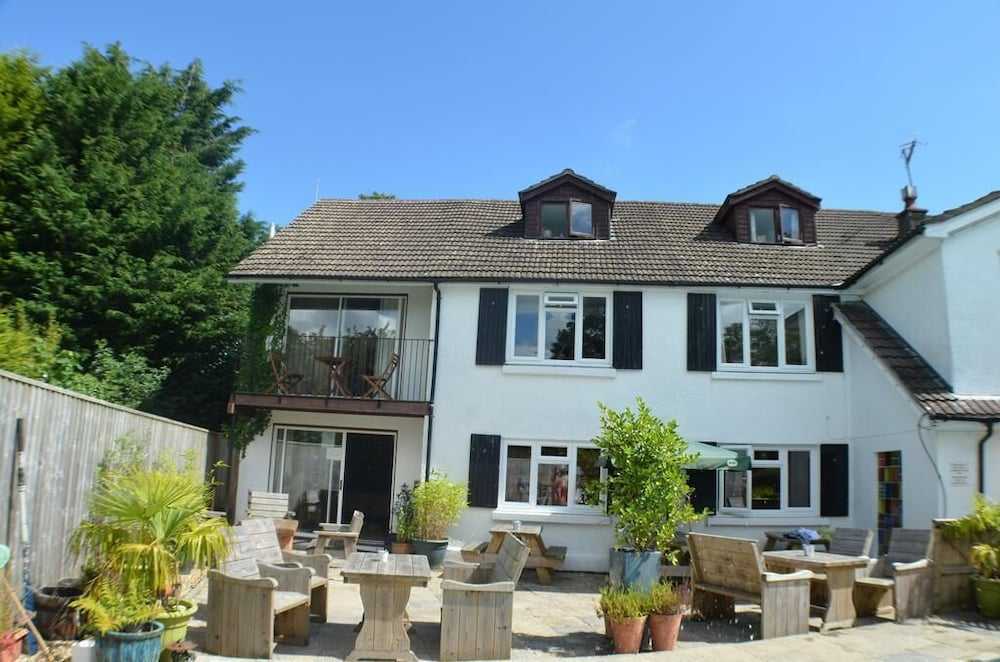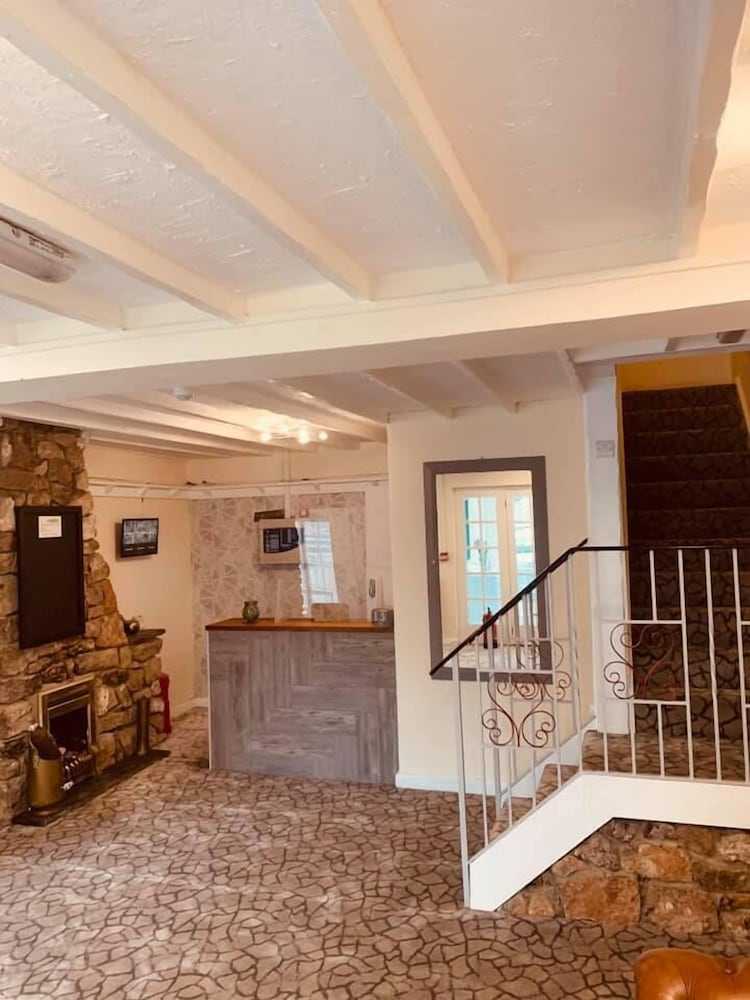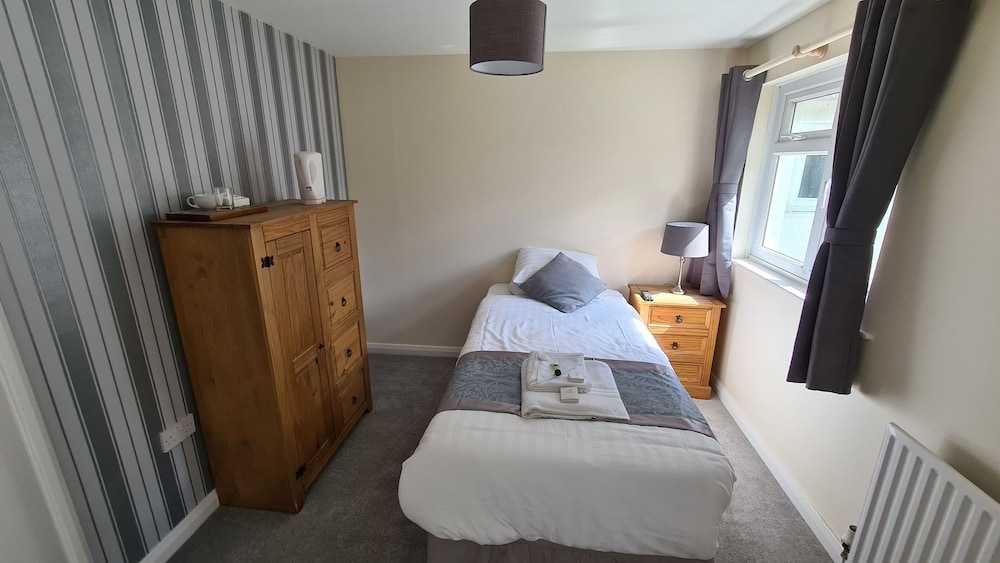 Avaliação TripAdvisor
Baseado em 292 avaliação
Ver todas
Localização Do Estabelecimento Em Tenby, Greenhills Hotel ficará numa zona rural, a 5 minutos de carro de Jardim Zoológico de Manor House e de Dinosaur Park. Este hotel está a 3,9 km (2,4 mi) de Parque Nacional Pembrokeshire Coast e a 5,1 km (3,2 mi) de Castelo de Manorbier. As distâncias são apre...
Mais detalhes
Disponibilidade
Selecione a data da sua viagem
Selecione a data da sua viagem para verificar a disponibilidade dos quartos.
Informações do estabelecimento
Localização Do Estabelecimento
Em Tenby, Greenhills Hotel ficará numa zona rural, a 5 minutos de carro de Jardim Zoológico de Manor House e de Dinosaur Park. Este hotel está a 3,9 km (2,4 mi) de Parque Nacional Pembrokeshire Coast e a 5,1 km (3,2 mi) de Castelo de Manorbier. As distâncias são apresentadas à 0,1 milha e ao quilómetro mais próximo.
- Jardim Zoológico de Manor House - 1,8 km/1,1 mi
- Dinosaur Park - 2,9 km/1,8 mi
- Parque Nacional Pembrokeshire Coast - 3,6 km/2,2 mi
- Castelo de Manorbier - 4,7 km/2,9 mi
- Praia de Manorbier - 4,9 km/3 mi
- Cas...
Mais detalhes
Entrada a partir de: 15:00
Saída até: 11:00
Comodidades do estabelecimento
Comida / Bebida
Restaurante
Avaliação dos hóspedes
TripAdvisor
Pontuação dos viajantes
Excelente

134

Muito Bom

75

Bom

32

Razoável

19

Ruim

32
Perfil dos viajantes
Negócios

11

Romântica

125

Viagem a sós

7

Família

64

Viagem com amigos

43
Resumo das pontuações
Atendimento

Custo-benefício

Limpeza

Localização

Qualidade do sono

Quartos
Amazing place, great facilities
Avaliou em 3 de outubro de 2021
Me and my wife stayed here for are anniversary. We arrived to a very friendly welcome from the owner. The hotel was spotless. We then went to are room which was amazing we where really happy with the room and how clean it was. There was lots of little extras in the room. Clearly a lot of thought for the guests staying. We then asked where was nice to go and was directed to Tenby with a lot of information on what to do. When we came back we had a few drinks at the bar and played pool. The bar was very nice with TVs on the walls. We where served by the other owner (the husband) he was like his wife very friendly and a perfect host. We had a fully cooked breakfast in the morning, the breakfast is the best I've had in years perfectly cooked and enough to feed an army. We are so happy with are stay and how welcomed we where made to feel. We will definitely book here again. Thanks to the owners for making are anniversary.
754jeanpaulm
Could become a very good hotel
Avaliou em 27 de setembro de 2021
My wife and I recently stayed a week at the Greenhills hotel, which is a family run hotel in the process of being extensively refurbished and as such you are aware of those areas upgraded and those that are tired and in need of attention. On the plus side, the beds are comfortable, the breakfasts are good and the staff and owners are friendly, helpful and ready to assist wherever possible. The hotel is situated in a quiet village, handy for most amenities and attractions. It would be worth a future visit to see if it has achieved its full potential.
Road29888338517
Better than thought
Avaliou em 26 de setembro de 2021
Spent 2 nights at this hotel and to be honest was a little bit nervous due to recent bad reveiws. however it was much better than I thought. The owners and Staff were lovely and easy to talk too. The breakfast was good and our room was very clean. If this hotel had a total presentation uplift which is easily said due to cost and time, then this place would be a gem. So would I stay again , the answer would be yes if it was competitively priced against other hotels. .
WELLNEVER
Good breakfast.
Avaliou em 3 de setembro de 2021
Just arrived home from 4 nts in the Greenhills and to say it needs a bit of an uplift is an understatement..Took our swimming gear but the pool is awful,needs a good clean and some cement work done on the sides.Mike was pleasant enough to us on arrival,couldn,t wait for payment though lol.We booked a so called DELUXE room, what was deluxe about it we still don,t understand, huge bed and a nice big TV but the shower took an age to warm up and my wife wouldn,t even think about going in the bath. Staff were fine if we wanted anything re-plenished,i.e hot chocolate, and toilet rolls. Did not eat in the hotel apart from breakfast which was really good. 2 pubs just up the road,ate in both and the fish and chips in the Parsonage Inn was fantastic...Lovely welcome in the Sun inn from the locals and good food. All in all a nice time but would not recommend this hotel to anyone until it has a complete refurb. Honesty sometimes hurts but it,s all true...
gus g
DISGUSTING HOTEL RUN BY A DISGUSTING WOMAN
Avaliou em 23 de agosto de 2021
If I could rate this hotel in the minus I would! I have travelled all over the world and I have never ever experienced such disgusting behaviour from the owner of this hotel. On the day of our departure, the owner of the hotel came into reception whilst me and a group of friends were waiting for our taxi and were accused of taking drugs in our room. We were ordered out of the hotel in front of other guests and children feeling completely embarrassed! I demanded to see the room as I knew this was not the case. Please note I am a primary school teacher and my friends are mothers all in professional jobs also. So when we were accused of this we were very upset about the accusations they had made. When I was shown the mystery substance I informed them that it was setting powder for my face that I had left on the windowsill. After realising they were wrong there was no apology. To add to their great lack of apology, we were then told to get out anyway as apparently our room was a mess and we had been smoking in the room but again, this was also a false accusation as none of us smoke. We had been there one night and left some towels on the bed! We were then made to wait outside the hotel gates for absolutely no reason! I have never witnessed anything so aggressive and rude from people who are trying to run a hotel. Unfortunately, they seem to be clearly doing a poor job in all aspects looking from the other reviews! Just to add to the horrific behaviour of the owner, the towels were damp when we came to the room, beds were terrible and there was mould around the room. Save yourself the embarrassment and find another place. For those who are not from Wales, do not take this as example of the Welsh as most of us are courteous and friendly people!
Dream55542443615