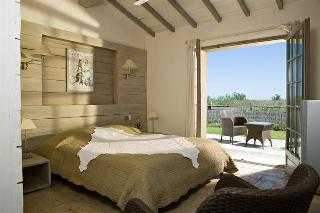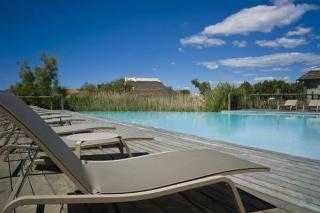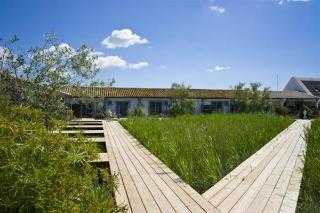 Avaliação TripAdvisor
Baseado em 389 avaliação
Ver todas
Este agradável hotel está localizado em Saintes Maries de la Mer. O hotel possui 17 unidades acolhedoras. O Les Arnelles não é um estabelecimento que aceite animais.
Mais detalhes
Disponibilidade
Selecione a data da sua viagem
Selecione a data da sua viagem para verificar a disponibilidade dos quartos.
Informações do estabelecimento
Este agradável hotel está localizado em Saintes Maries de la Mer. O hotel possui 17 unidades acolhedoras. O Les Arnelles não é um estabelecimento que aceite animais.
Entrada a partir de: 15:00
Saída até: 11:00
Comodidades do estabelecimento
Comida / Bebida
Restaurante
Piscina e comodidades de bem-estar
Piscina Exterior
Serviços de recepção
Depósito de bagagens
Avaliação dos hóspedes
TripAdvisor
Pontuação dos viajantes
Excelente

210

Muito Bom

127

Bom

33

Razoável

13

Ruim

6
Perfil dos viajantes
Negócios

5

Romântica

205

Viagem a sós

9

Família

102

Viagem com amigos

25
Resumo das pontuações
Atendimento

Custo-benefício

Limpeza

Localização

Qualidade do sono

Quartos
Peace and quiet
Avaliou em 15 de agosto de 2020
Situated just outside the town, this hotel provides tranquillity, peace and quiet. For those seeking more, the town is a short walk away. Rooms are air conditioned and a good size with a great comfy bed. Small private terrace at the front provided an outdoor sitting area. The room looks out into an internal marsh area with tall reeds - not really a view as the hotel is quite enclosed. A major overhaul of the shower is however necessary. The bathroom has a bath with a wall mounted shower head which provides a very inconsistent temperature and low pressure stream of water. Bathroom supplies are in small single use plastic bottles - that definitely has no place in such a hotel in 2020 with regard to the environment. Covid restrictions were very much in place including no room clean or towel change during our 4 night stay. We were instructed to leave towels on the terrace for a fresh change. Unfortunately this never happened - we asked for new ones at reception and they were delivered to the room. There is no fridge in the room either. The pool is great with a good supply of beds and towels available at reception. We opted for the half board option for our 4 night stay so ate every evening at the hotel. Amazing 3 course meals (plus appetizer) were served. There is no choice offered, however at check in you are asked for food allergies, preferences and dislikes. These were indeed taken into account each evening. Friendly if not a little forgetful on occasions, staff. It is an expensive hotel to stay in and drinks are also expensive. The quality of the evening meal and general peaceful environment makes this hotel a 4 rather than a 3.
LesdeQ
Charming
Avaliou em 29 de agosto de 2019
The new owners since June felt in love with the hotel and we have to agree You feel like being in the country, surrounded by a lush nature, swamp, ornithological reserve. You are just less a mile away from center town but everything quiet and peaceful Beautiful swimming pool. Staff helpful and friendly. Great buffet breakfast but unfortunately no home made juice and a menu that change each day for diner cooked with farm products by a talented chef Rooms to tiny with no fridge but charming A place to visit and you will fall in love
Flatsix75
Just great
Avaliou em 13 de abril de 2019
This hotel is just great. We have been here for the second time and will certainly come back. The hotel has very nice rooms and the service is perfect. We felt more then comfortable. The hotel is in walking distance to the town and the beach. I can also recomend this hotel to dog owners.
Bettina K
Great peaceful spot on the Carmargue
Avaliou em 10 de fevereiro de 2019
This was our second time to the Carmargue, but our first time to stay over. We stayed for 3 nights In September. The hotel has a boutique feel about it, modern rooms. We ate at the hotel the first evening and the last evening. There is not a menu to choose from, you eat what the chef has created for the evening. The food was excellent and they had a great wine menu too. I would recommend if you are like me to wear mosquito repellent as the Carmargue area is a magnet for them. The restaurant outside did have citronella candles about. We had a lovely table near the pool area. The food and wine were on the higher side with regards to cost but you sometimes cannot our a price on excellence and the environment you are in. We did not use the pool as we were out during the days. It was a nice environment though. Although I love riding and did have a couple of horses myself we never got the chance to go riding. We had brought our dog on holiday with us and we didn't want to leave her on her own. Staff were very friendly and we thoroughly enjoyed our time.
238855
Very good boutique hotel on outskirts of Saint Marie De La Mer
Avaliou em 26 de agosto de 2018
Charming and well-finished boutique hotel on the outskirts of Saint Marie De La Mer. The hotel has a very laid back vibe, focused on wellness and sustainability, but does no scrimp on comfort and service. Almost all of the rooms have a private deck outside, and double doors to enter. Our room (suite 5) had an extraordinarily comfy king size bed, bureau, double wardrobe and side tables. The air conditioning works beautifully and the large bathroom comprised of separate toilet, sink area and combined bath / shower. Our room rate was based on Dinner, B&B and did not disappoint. The breakfast buffet is excellent; a mixture of pastries, cereals, cold meats and cheeses, and "egg boiling station". Coffee, teas and juices in good supply. The three-course dinner menu is limited (you are only given one choice per night) but thankfully ours was very agreeable to it personal taste. A starter of salmon terrine with tomato soup sorbet, followed by a main course of (local favourite) magret du canard and finished off with a fruit punch desert was just the ticket. Also, the Sancerre on the menu is delicious! It's worth noting that as there are multiple excellent restaurants within the town of Saint Marie to explore (10mins walk), it may seem a bit odd to eat at the hotel, but give it a shot - it's worth it. The pool / deck area is very well designed, and suited for adults and kids with bistro tables and loungers in good supply. There is ample parking (some shaded) and the adjacent riding school offers excursions into the marsh land and down to the beach. A two hour ride ("balade") costs €30pp and you are provided with a hair net and riding helmet - book directly with the rising school. Be advised, where long trousers (lots of bugs) and be hydrated on your arrival, as you are not allowed to carry a bag or water. In conclusion, a very comfortable (if a bit pricey) hotel, somewhat off the beaten track between Montpellier and the Cote D'Azur. Definitely worth a visit.
PaulF1983