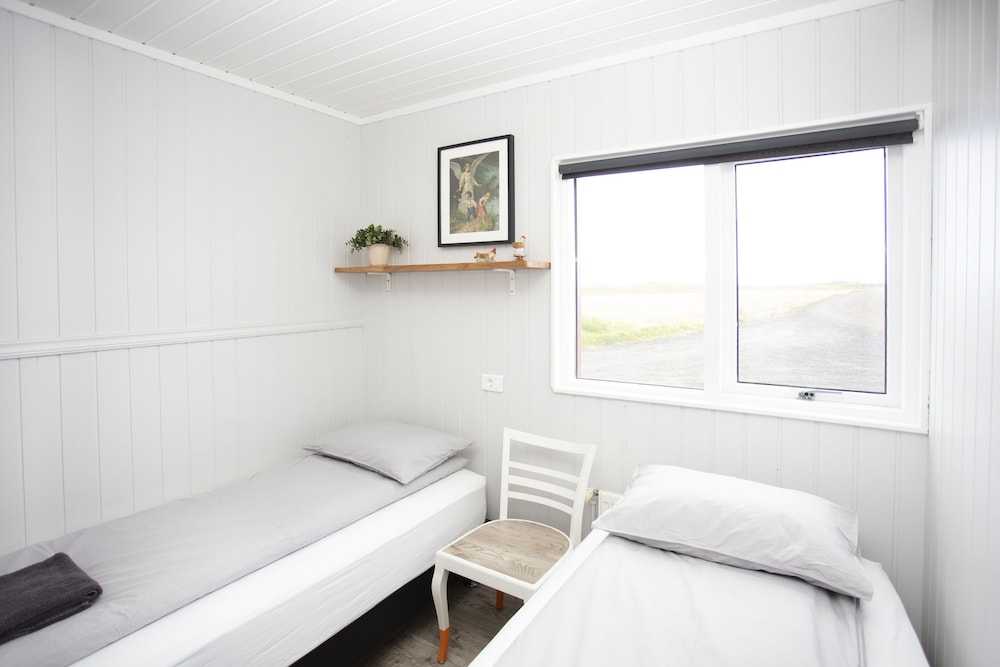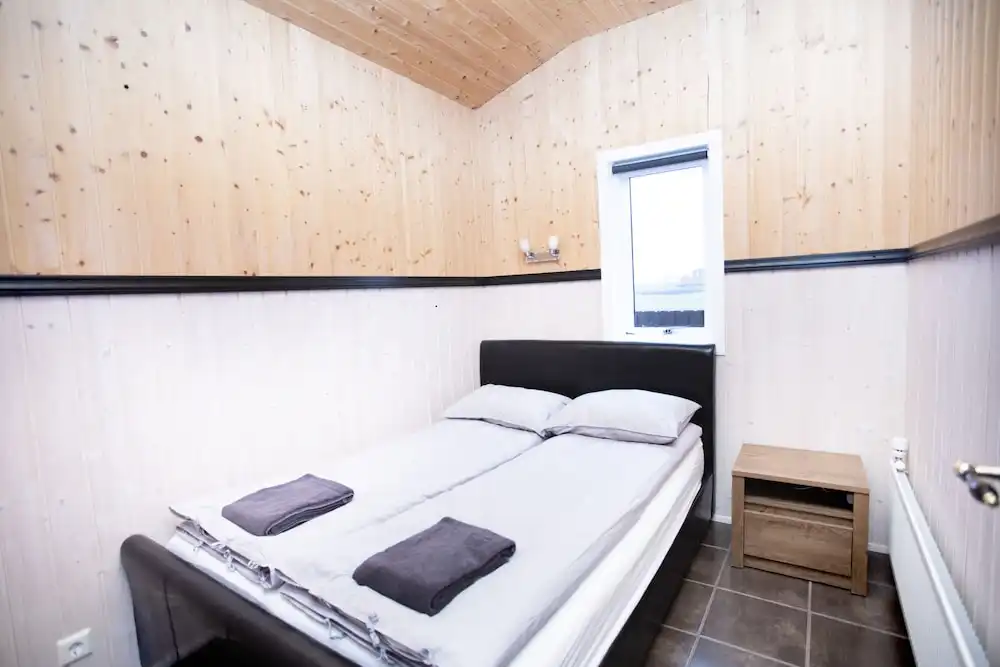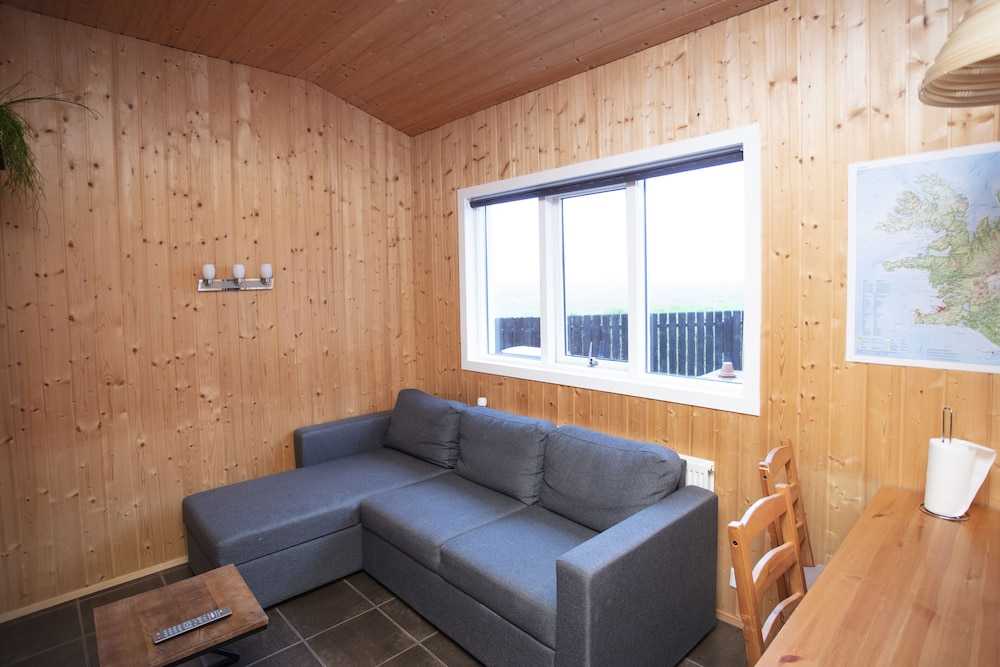 Avaliação TripAdvisor
Baseado em 16 avaliação
Ver todas
Localização Do Estabelecimento Em Sandgerði, Ocean Break Cabins ficará a 10 minutos de carro de Museu do Folclore de Gardur e de Farol de Garður. Esta casa de campo está a 4,9 km (3,1 mi) de Antigo Farol de Garður e a 12,4 km (7,7 mi) de Museu de Arte de Reykjanes. As distâncias são apresentadas à...
Mais detalhes
Disponibilidade
Selecione a data da sua viagem
Selecione a data da sua viagem para verificar a disponibilidade dos quartos.
Informações do estabelecimento
Localização Do Estabelecimento
Em Sandgerði, Ocean Break Cabins ficará a 10 minutos de carro de Museu do Folclore de Gardur e de Farol de Garður. Esta casa de campo está a 4,9 km (3,1 mi) de Antigo Farol de Garður e a 12,4 km (7,7 mi) de Museu de Arte de Reykjanes. As distâncias são apresentadas à 0,1 milha e ao quilómetro mais próximo.
- Museu do Folclore de Gardur - 3,3 km/2 mi
- Antigo Farol de Garður - 3,5 km/2,2 mi
- Farol de Garður - 3,5 km/2,2 mi
- Museu do Património de Reykjanes \- 12,4 km/7,7 mi
- Museu de Arte de Reykjanes - 12,4 km/7,7 mi
- Centr...
Mais detalhes
Entrada a partir de: 15:00
Saída até: 11:00
Comodidades do estabelecimento
Avaliação dos hóspedes
TripAdvisor
Pontuação dos viajantes
Excelente

12

Muito Bom

4

Bom

0

Razoável

0

Ruim

0
Perfil dos viajantes
Negócios

0

Romântica

8

Viagem a sós

0

Família

5

Viagem com amigos

2
Resumo das pontuações
Atendimento

Limpeza

Localização

Qualidade do sono

Quartos
Amazing, quite, perfect.
Avaliou em 14 de janeiro de 2020
Myself and my wife had an amazing time staying here. The lodge is only 15 mins from the airport but there is zero aircraft noise. If you're going in winter this is a good choice as the weather can be extreme and roads become very tricky so it was nice to be not too far away. It is also convenient for the Golden Circle, Blue Lagoon and Reykjavik. The cabin is very easy to find and so warm and cosy. The hot tub was brill, a real experience in the Icelandic winter. Everything you need is in the lodge but be aware there is no freezer or oven, just fridge and a hob/microwave. This didn't bother us at all as we shopped accordingly and there was a large freezer outside! Katrin is a fantastic host and came to help us in our hour of need when the snow came down heavily and we needed help getting out. We couldn't fly home on our due day due to the weather and had to stay an extra 24 hours, Katrin very kindly let us stay and didn't charge us for the privilege. For the price, standard of accommodation and location, you cannot go wrong here. Thank you so much Katrin, we're missing it already.
867nigelc
Great little place for a short stay
Avaliou em 26 de outubro de 2019
3 adults stayed here and it was perfect for our last nights stay. The reason for 4 stars is purely to do with comparison of a house we stayed in for our long stay which was a house with 3 bedrooms 2 bathrooms hot tub ,full kitchen and washer tumble dryer etc. Comparing valuea nd facilities was my main judgement. The cottages are great they are very small so I'd personally only use this property as a short stay accommodation, mainly due to not having any kind of oven which was shown on pictures but had been removed in our cottage number 2. I would not hesitate to return due to it's great location (secluded on the golf course) yet easy to reach for the airport and car hire places. You need a car. Keflavik is a 10 minute drive, blue lagoon 30 minutes away. We chose this knowing KP northern lights was a 5 with coronal hole and high magnetic and solar wind reading. We were not disappointed and saw the northern lights here. The little cabins are small. The bunk cabin is tiny and meant for children or a v small adult. There is a double bedroom and a sofa bed in the living area which was very comfy. Bedding was great! Shower room had everything you needed. Great satellite tv. Free wifi and the heating was great. I can only compare this to a static / cabin type property. The kitchennette had a two ring electric cook stove ( no oven as shown on images) we cooked using a stew pot and set the fire alarm off. The square footage is very small so its great for warming items but cooking properly would be a challenge. There was a bbq outside. Lots of food basics and herbs left for your use. The hot tub ( no jets) was warm, too cool for us in -4 so we didn't get to use it. I couldn't see a way to increase the heat. The cottages are down a long dark road very close to the sea. They use a key box to gain entry. Beware the doors lock on closing so you need your key if you go ourside.Its idyllic and a great stay as an alternative to keflavik, which is a short drive to restaurants and shops. Great little place and we were pretty happy with our booking.
zoel1598
Comfy cottage with hot tub and ocean views
Avaliou em 29 de maio de 2019
The cabin was spacious, cozy and warm with everything we needed to prepare our meals in the kitchen. I loved the private hot tub and access to a grill. The manager was super friendly and met us at the property, checked us in and showed is around. There was plenty of privacy and we could see the ocean from our cabin. The area where the cottages are located are pretty secluded and it gets pitch black at night - great for Aurora viewing in the hot tub. The furnishings in general could use some updating but were nonetheless comfortable. I would love to stay again next time I'm in Iceland
LynnzieLu
Amazing stay!
Avaliou em 24 de fevereiro de 2019
Loved our cottage! It had everything we could need for our stay. We stayed in cottage 1b. It was clean and comfortable. The owner was friendly and helpful. The only thing that could have improved our stay was if the water pressure in the shower was a bit better but we made do for the couple of night we were there. We would definitely come back, in fact we are looking at booking up for next year already.
MrsBenson
Quietly Tucked Away Cottages
Avaliou em 15 de fevereiro de 2019
Quietly tucked in Sandgerði close to the airport, convenient yet secluded. First night on our arrival in Iceland able to witness the Aurora Borealis, awesome sights to behold. We're met by the owner Inmar (hope I spelt it correctly), a very gentile gentleman of 70, and great conversations with him on tips to tour Iceland. Cabin is equipped with kitchen, barbecue and, clean linen and you know it's clean as you'll have to put on them on mattress yourself. A warm hot tub. Very reasonable priced at EUR 150 per night. We stayed here again to catch our flight back too.
Wolv3rin3