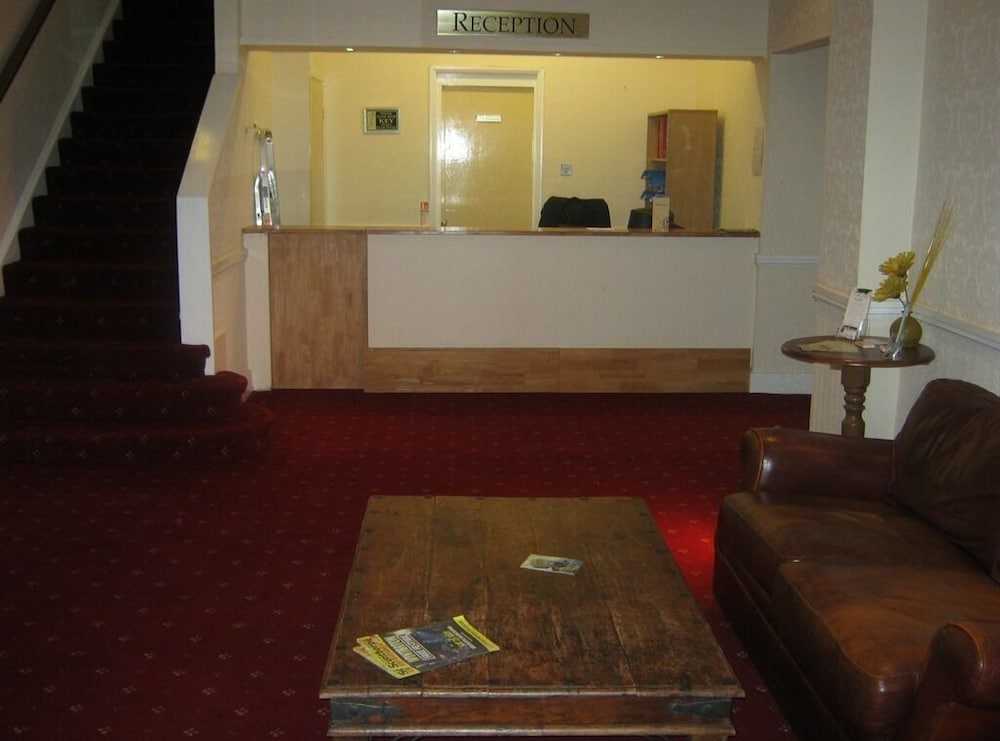 Avaliação TripAdvisor
Baseado em 91 avaliação
Ver todas
Este confortável hotel, pode encontrar-se em Lincoln. O estabelecimento possui 18 quartos acolhedores. Aqueles que não gostam de animais podem desfrutar de sua estadia, uma vez que este hotel não permite animais de estimação.
Mais detalhes
Disponibilidade
Selecione a data da sua viagem
Selecione a data da sua viagem para verificar a disponibilidade dos quartos.
Informações do estabelecimento
Este confortável hotel, pode encontrar-se em Lincoln. O estabelecimento possui 18 quartos acolhedores. Aqueles que não gostam de animais podem desfrutar de sua estadia, uma vez que este hotel não permite animais de estimação.
Entrada a partir de: 15:00
Saída até: 11:00
Comodidades do estabelecimento
Comida / Bebida
Restaurante
Serviços de recepção
Depósito de bagagens
Avaliação dos hóspedes
TripAdvisor
Pontuação dos viajantes
Excelente

15

Muito Bom

15

Bom

9

Razoável

11

Ruim

41
Perfil dos viajantes
Negócios

19

Romântica

12

Viagem a sós

14

Família

20

Viagem com amigos

15
Resumo das pontuações
Atendimento

Custo-benefício

Limpeza

Localização

Qualidade do sono

Quartos
Just ok, good location for theatre.
Avaliou em 20 de outubro de 2019
Husband stayed here for one night as it was ideal location for an event at the Plowright Theatre. No reception area (button to press to alert staff) and not a particularly warm welcome from the one member of staff that showed him into room. Room was ok, old but clean. Bathroom in need of updating, electric shower didn't work but he was able to have a bath, plenty of hot water. No control on the radiator in the room so had to leave window open thus making it noisy. No information in room re breakfast time or check out time. Husband thought that he'd been told breakfast from 8:30am but went down at 9:10 and the room was all locked and was told it was AT 8:30! Not even offered a slice of toast! So a £50 room and no breakfast!
mauritiusbride
holiday/weekend breaks
Avaliou em 21 de abril de 2019
i have been using this hotel fer 6years and have had no PROBLEMS. The rooms are always clean tidy, the staff have always been helpful.. The location is well situated fer shops bars n resturants . I will continue to use this hotel..
Paul v
room ok, but no staff and no breakfast
Avaliou em 25 de novembro de 2018
ok upon arrival, car park was empty, and no staff on view, we pressed the button, and a guy came down in G4s uniform, and i asked if he was staff he said no, but he would help. Lie, he was on 4 in a bed. Said about keys and in and out, and then said no breakfast as he owner had to go hospital Lie he was the owner. Room to be fair was ok, and clean, but the heating stopped after 10pm and never came back on. Leaving this morning there was a sign saying no staff available, and just leave keys If the owners dont care there is no hope for this establishment, its in an ideal location next to the station, im not bothered about train noise but there was a bit of noise from a generator, Everything is this hotel was closed
Dudleyguy
AVOID LIKE THE PLAGUE
Avaliou em 16 de novembro de 2018
I'm not usually one to write reviews and complain about things but here we go. I booked an act performing at a local venue into this hotel on 29th September 2018 but made this mistake of not reading the reviews beforehand. Usually, I wouldn't put an act in a hotel I'd not used before, but everywhere else was fully booked. Upon arriving, the act called me almost instantly, refusing to stay in the hotel room due to the condition of the room and facilities. This is a DJ that has traveled all around the world and Europe, so at first, I thought he was having me on when he explained why he didn't want to stay there. He instantly decided to leave the hotel and we found him accommodation elsewhere. I've seen both photos and video footage of the room, and let's just say I've never seen anything like it. The place was filthy, the room looked like it hadn't been cleaned in months. The shower was broken and the hotel claimed they couldn't get it fixed with no hot water running in the hotel. I instantly called the hotel reception and asked for a refund to be told 'I can't give you a refund, I'm not the manager, she's on holiday and isn't back for two weeks so I don't really know what to do...'. Two weeks later, I finally heard back from the hotel manager via email who said she would process my refund. I waited 10 days and still hadn't received a refund so I decided to call, another god knows how many days and still no refund. I decided to visit the hotel myself and see what all the fuss was about. Upon arriving at this establishment (if you can even call it that), I was greeted by a ran down lounge with a bell saying 'ring for attention'. I rang it and waited. As I was waiting, I noticed a sign on the desk stating that no hot water was available in some rooms, just to confirm that this was at least 3 weeks later. After around 5 minutes, a man came down the stairs and explained that the manager was 'in bed', although he looked like he'd just crawled out of bed himself. He tried to tell me that I had never paid for the room in the first place, even though I had confirmation of payment. Eventually, he clocked on that I wasn't stupid and decided to tell me I had been refunded. He printed me some kind of refund confirmation of and I left. Another week past, still no refund. I decided to contact Booking.COM after a few rude emails from the supposed 'manager'. I finally received my refund at the start of November, over a month later. The reviews on this page state the truth about this hotel but as you can see, the manager constantly picks faults with people's reviews claiming none of the stuff actually happened. I think it's about time she realized she is the problem, and not the customers. She claims to have repeat custom, but personally, I believe she's still dreaming upstairs leaving customers waiting at reception when she thinks that. The fact that numerous people have stated a pig is kept on the premises is enough to keep you away from this hotel. The management of this hotel is the worst I've dealt with and regularly deal with hotels around the country for various events and festivals. I'm sure Denise (I believe) will post some feedback on this review stating that I'm a liar, like she does on every other negative review. I'm suprise this place is still open and would go as far as contacting trading standards to have this business reviewed. I've never been so embarrased to bring a DJ act to my hometown and be humiliated by them turning up to such a dump. DO NOT STAY IN THIS HOTEL. AVOID LIKE THE PLAGUE.
Luke7291_UK
Okay for one night
Avaliou em 4 de outubro de 2018
Booked this hotel for one night in a bit of a hurry so it is my own fault as I didn't read the reviews like I normally do. The good - the hotel has free parking and it is situated in very good location for the railway station and town. Found the bed to be very comfortable and the good sized room was clean and tidy. Another good point is that the bathroom had plenty of hot water and the electric shower performed well. It is very close to a busy road but we both had a good nights sleep. Now the bad - I feel that I was completely miss-led by the description of this hotel. I was promised a cooked breakfast as outlined when I booked, only to be told at check-in it would only be tea, toast, cereal and yogurt as the cook was on holiday!!! No offer of a refund or any apology. Just put up and shut-up. I know what the hotel will say, that circumstances can sometimes mean things are not available. BUT NO COOKED BREAKFAST? We should have been forewarned about this, then I could then have easily gone somewhere else. Also found the staff to be far from welcoming, in fact at check-in it looked like it was far too much trouble to book us in. Can't comment on the free wi-fi as I was never able to connect to it. So, the stay was okay I guess but I'm very unlikely to stay here again.
RichardO612