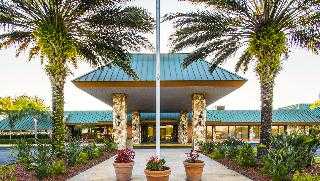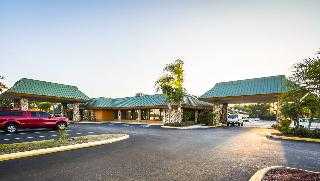 Avaliação TripAdvisor
Baseado em 162 avaliação
Ver todas
Este simples hotel encontra-se em Sebring. O hotel possui 141 unidades de alojamento acolhedoras. O Quality Inn & Suites Sebring North não é um estabelecimento que aceite animais.
Mais detalhes
Disponibilidade
Selecione a data da sua viagem
Selecione a data da sua viagem para verificar a disponibilidade dos quartos.
Informações do estabelecimento
Este simples hotel encontra-se em Sebring. O hotel possui 141 unidades de alojamento acolhedoras. O Quality Inn & Suites Sebring North não é um estabelecimento que aceite animais.
Entrada a partir de: 15:00
Saída até: 11:00
Comodidades do estabelecimento
Piscina e comodidades de bem-estar
Piscina Exterior
Comodidades / Instalações para negócios
Salas de Reuniões
Avaliação dos hóspedes
TripAdvisor
Pontuação dos viajantes
Excelente

34

Muito Bom

32

Bom

30

Razoável

26

Ruim

40
Perfil dos viajantes
Negócios

30

Romântica

33

Viagem a sós

13

Família

40

Viagem com amigos

23
Resumo das pontuações
Atendimento

Custo-benefício

Limpeza

Localização

Qualidade do sono

Quartos
Worst hotel I have stayed at
Avaliou em 27 de setembro de 2021
I was in Avon Park for scuba certification and decided to grab a close hotel to crash at between long days training. The pictures on the hotel listings definitely don't tell the story we found in person. The rooms were definitely in need of a lot of TLC, as you can see from the attached images. Holes and gunk on the bedding, rust on metal surfaces, cracks and damage on basically all the furniture. It would have been a huge upgrade to toss all the furniture and do an Ikea run. We talked to the front desk (who didn't seem to appreciate us being there even before we complained) and were able to get a better room. Better is relative. It only had one bug which is less than we saw in the first room. The AC worked even though several pieces were hanging off it crooked and the vent grill was open, though even if you set it to 60 the coolest it got was mid 70s. There was less rust, grime, and disrepair than the first room. But, we decided to take it as most places were sold out and we didn't want to drive an hour for a decent hotel. So we went out for the evening and avoided the hotel until 11pm, and then got up to leave at 6am the next morning so we could minimize our time spent there. We will not be staying with a Magnusson property again.
trueblueguy
Great stay
Avaliou em 22 de abril de 2021
We only stayed for one night while traveling. Front desk workers were very pleasant and accommodating. They allowed us to have a late check out. Room was clean, bed were comfortable. Plenty of parking and was quiet.
bmh561
An absolute s***hole
Avaliou em 12 de abril de 2021
The title says it all. I will never stay in another "not-so-Quality" Inn. It would be cleaner to stay in a tent by the side of the road. Just to set the scene, as we were waking up the stairs to go to our room, there was a dude sitting on the top step smoking a "j". The beds had stains on them, the bathroom had horrible amounts of mold, the only thing that was clean, believe it or not, was the floor. It was just plain gross. Don't stay here. It's a s***hole.
bmxish
Great place
Avaliou em 24 de maio de 2020
Upon arrival front desk lady was very nice and very informative and helpful my husband's company is doing work in the area we will be here 2 weeks to 6 weeks the manager that was here and the lady at the front desk helped me with booking a little bit longer came to the room found the room very clean friendly staff and the maintenance the housekeeper's for the first time in a while when they came in the bathroom was absolutely spotless my husband and I are out of town with his work Monday through Thursday or Friday of every week so we do a lot of staying at hotels this is a great place clean comfortable and the staff is very accommodating would recommend Hotel with a 9.5 out of 10!
sandcsaul2017
Needs a lot of care
Avaliou em 18 de março de 2020
We stayed two nights when we were in Florida in February. All of the lights, the refrigerator, and luggage rack were rusty and pitted. The paint was peeling on the walls and ceiling. See attached photos.Also they had tried to do some painting but it was not done well, the bathroom door would not close. We also saw a few bugs. It was non smoking but we smelled smoke constantly. We think people would smoke outside the air conditioner and it would suck into the room. The only reason this received 2 stars instead of one is that the front desk staff was friendly and helpful and the breakfast was fine.
jkl25