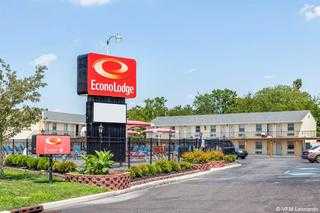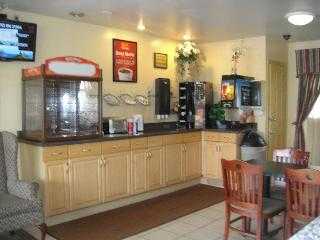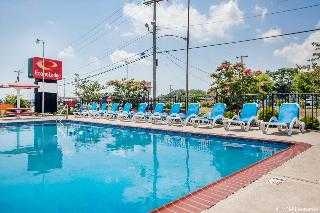 Avaliação TripAdvisor
Baseado em 194 avaliação
Ver todas
Este agradável hotel, pode encontrar-se em Somers Point. O estabelecimento possui 50 unidades acolhedoras. Não são permitidos animais de estimação nas instalações.
Mais detalhes
Disponibilidade
Selecione a data da sua viagem
Selecione a data da sua viagem para verificar a disponibilidade dos quartos.
Informações do estabelecimento
Este agradável hotel, pode encontrar-se em Somers Point. O estabelecimento possui 50 unidades acolhedoras. Não são permitidos animais de estimação nas instalações.
Entrada a partir de: 15:00
Saída até: 11:00
Comodidades do estabelecimento
Avaliação dos hóspedes
TripAdvisor
Pontuação dos viajantes
Excelente

41

Muito Bom

51

Bom

53

Razoável

21

Ruim

28
Perfil dos viajantes
Negócios

7

Romântica

48

Viagem a sós

14

Família

82

Viagem com amigos

19
Resumo das pontuações
Atendimento

Custo-benefício

Limpeza

Localização

Qualidade do sono

Quartos
We needed a place to stay for a nearby family reunion- this was the only option for a 2 night stay.
Avaliou em 28 de julho de 2021
The motel was absolutely depressing. It seemed for 320$ for 2 nights, the manger/proprietor should do more to make it appealing for the customers The rug was disgusting in the room, the sheet had blood stain on it, the room smelled of cigarettes and mold. The room was dark and depressing. The other guests in next room were smoking and flicking their butts all over. (Really- it's the 21st century- isnt smoking in hotel establishments not allowed??) Trash and yuck behind hotel, and the pool had old hair extensions in them..ewwwww! Owner knocked on dorr at 9:30 am, called us on the phone- and kept asking when we are leaving?? Shame on the establishment for not doing more- especially for those clientele who make this their family vacation. We were able to get a refund for 2nd night thru Travelocity.
LMSG59
Flea bag motel
Avaliou em 13 de julho de 2021
We needed to find a room for 2 nights to be close to family in Ocean City, NJ. This location was ideal. I booked it through Priceline for 2 weeknights at $160/night (including taxes) for a room with a king bed. It was HORRIBLE! Dirty (especially the toilet!) and smelly (like ash trays and mildew). The bathroom was filthy and the tub spout broken (coming out of the wall). Exterior doors and windows were also dirty. No coffee maker. I can't believe I had to pay over $300 to stay 2 nights in this garbage pit.
sweetpea4423
Great value
Avaliou em 14 de outubro de 2020
First thing I immediately noticed when entering my room was the look and smell of superior cleaning. That's very important in these COVID-19 times. Added bonuses in the room were a microwave and mini fridge. Customer service was great. I'll definitely pick this place the next time I'm in the Ocean City, NJ area. The beach is only about 10 minutes away.
86erice
The Good, the Bad and the Ugly.
Avaliou em 30 de agosto de 2020
Pros; The staff is accommodating and nice. Very short drive to Ocean City attractions. There is a WaWa up the street. Cons; Thread bare towels. Old mismatched kitchen chairs doubling as patio furniture. You have to wear shoes in the rooms at all times, otherwise your feet will be black with dirt. Sketchy clientele drinking Old English, smoking weed and fighting at 8:00 am. The big rat 🐀 running around the pool area in the evening. The air conditioning that leaked inside the room. The rusted out front doors.
Meshybelle
Been there, done that....and will do it again!
Avaliou em 21 de agosto de 2020
After 20 years of family vacations to this motel, this year, my buddy and I tried a quick, late summer fishing trip to the shore as a consolation prize. (It is the times we live in.) We stayed at this Econo Lodge. Still clean basic rooms and great prices. Rooms include cable TV, small fridge, and microwave. The maids are very friendly and efficient. The continental breakfast is gone, compliments of the virus. Most of the office entry area is blocked off by a temporary sub wall. The pool is open and inviting. (But they are not stocking fish in the pool, just an FYI....should they?) They had a parking area for a truck and small boat-VERY HARD TO FIND! Isaac is still the man-of-the-hour in this family run establishment. I recommend both him and this motel most highly!
biged555