Cambridge Beaches Resort & Spa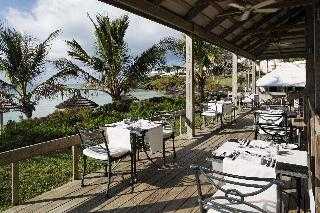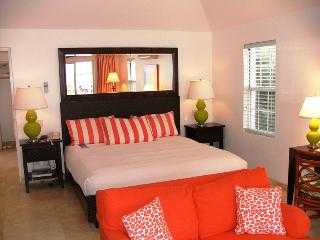 Avaliação TripAdvisor
Baseado em 1410 avaliação
Ver todas
O hotel localiza-se nas imediações de locais de interesse como o Scaur Hill Fort, a Somerset Bridge e o Dockyard: Land Front. Nas proximidades ficam também o campo de golfe Port Royal e os Western Ramparts. O estabelecimento localiza-se na Kings Road, na cidade de Sandys. O centro da cidade de Somer...
Mais detalhes
Disponibilidade
Selecione a data da sua viagem
Selecione a data da sua viagem para verificar a disponibilidade dos quartos.
Informações do estabelecimento
O hotel localiza-se nas imediações de locais de interesse como o Scaur Hill Fort, a Somerset Bridge e o Dockyard: Land Front. Nas proximidades ficam também o campo de golfe Port Royal e os Western Ramparts. O estabelecimento localiza-se na Kings Road, na cidade de Sandys. O centro da cidade de Somerset fica a cerca de 400 m e a cidade de Hamilton a uns 16 km. Este é o hotel ideal para umas férias românticas, com tudo de que os hóspedes necessitam para viver a vida em pleno. Localizado numa península privativa com 12 hectares de terrenos verdejantes para explorar, apresenta quartos e suites em ...
Mais detalhes
Entrada a partir de: 15:00
Saída até: 11:00
Comodidades do estabelecimento
Piscina e comodidades de bem-estar
Piscina Exterior
Comodidades / Instalações para negócios
Salas de Reuniões
Serviços de recepção
Depósito de bagagens
Avaliação dos hóspedes
TripAdvisor
Pontuação dos viajantes
Excelente

935

Muito Bom

299

Bom

102

Razoável

57

Ruim

17
Perfil dos viajantes
Negócios

28

Romântica

940

Viagem a sós

30

Família

122

Viagem com amigos

89
Resumo das pontuações
Atendimento

Custo-benefício

Limpeza

Localização

Qualidade do sono

Quartos
Pleasantly surprised!!!
Avaliou em 15 de outubro de 2021
Wow! I wish I had visited long ago! As a local, it was my first time staying in the hotel. I heard the rooms were outdated, but our Harbour view room was perfect! Clean and modern with an unreal view of the Harbour - made for a perfect morning sunrise with coffee on the balcony. Lunch and dinner were slow on the service side, but worth the wait. Amazing sunset views at Breezes and a delicious meal. Perfect ambiance. Morning at the beach was a peaceful high tide... a bit busier in the afternoon when local boats come by. The entire spa is quite outdated (change rooms, lounge, pool/hot tub area...). Mediocre service for my 3rd visit to the spa. GREAT little spot for breakfast! Super cute, although we didn't get to eat as again, service was slow and we had to make our way to our spa appointments... for this they paid for our lunch and were sincerely apologetic. Overall a really nice experience
drdaniellemarr
4 Days Quick October Getaway from Boston
Avaliou em 14 de outubro de 2021
We booked this in the spring 2021 for a family of 4 (two teens), and nearly canceled thanks to Delta and worries about a spike in Bermuda cases. In the end, we trusted ourselves to have an almost entirely outdoor vacation, and the testing processes. Glad we did. The staff at Cambridge Beaches was superb, polite, helpful with every request. We stayed in Pegem Cottage, which was, honestly, much more room than our group of 4 needed. Huge space, very clean and neat, it was great the kids had separate bedrooms and bathrooms. The view of the beach was spectacular. Other people have noted that the resort is a little tired and dated -- we did not find that. We agree, it's an older resort, not modern by any means, but that's the charm of it. And we found everything clean and comfortable. Also, others have complained that the resort now allows young children, which is new. And yes, there were plenty of young kids there, but we don't have a problem with that, that's vacationing, as long as the parents control their kids. We did the breakfast plan, not the full dining plan. Breakfast was great each morning, terrific food, amazing view of the water (one morning, we did have a hiccup, when it seemed perhaps they were short staffed and our breakfast took 2 hours from start to finish, frustrating us because it sort of wiped out our morning -- I did complain about how they can't let that happen). We were surprised more people did not stop by the beautiful infinity pool -- we hit it a few times, the kids loved it. We also were able to have some frozen daiquiries there and the kids loved having a drink there. Dinner at Breezes was lovely, the setting is incredible. It was a little disappointing that we only had one restaurant to eat at for four days. We understood it might be a staffing issue, but still we wished we had another, less pricey, option at the resort. The food for the most part was terrific. Admittedly, it's very pricey for dinner, the kids menu was helpful, because the main menu may not appeal to picky eaters. But service was excellent again. We did not want to splurge for dinner every night there, but also did not want to get in lots of taxis to go out. So instead we ordered takeout twice, which worked out fine. Dinner was delivered and it was fine, we ate outside our cottage and just enjoyed the incredible view. That certainly saved us a few hundred dollars by ordering out. We like to exercise, so we discovered the nearby rail trail was great for a morning run, beautiful, just pay attention to signs. We also hoped to use H2O water sports and take a boat out but we were unlucky with the weather -- first we got a little rain, then we got a lot of wind -- so we never got to do that. Bummer! We twice went to Horseshoe Bay Beach, spectacular -- a 15-minute cab ride, very easy. The water was tremendous. We did bring snorkeling equipment from H20 ,and that was smart. The little cove at the beach had some really cool fish to see snorkeling and very family friendly. IF the resort has a downside, it's very isolated. End of the island. Not much to do unless you are OK taking a 15-30 minute taxi. We had planned to visit Hamilton, but did not in order to stay safe from covid. That was our choice. We felt safe, isolated, outdoors, and relaxed. Four days of beautiful white sand beaches, frozen drinks, rum, pool swimming, dining by the beach. Cambridge Beaches met our expectations on all counts.
Mrwrite2019
Cozy resort with beautiful views and beaches
Avaliou em 14 de outubro de 2021
My best friend and I decided to celebrate our 65th birthday in Bermuda. Fortunately our travel agent found Cambridge beaches. What an absolutely delightful hotel. Our room face the ocean and the ocean beach feeling more like a villa. We enjoyed the breakfast plan with breakfast delivered to our room so we could sit out on the patio each morning. Breakfast was fantastic and service to match. We were concerned that we would be too isolated in Sandy's parish. However taxis are in abundance and in a matter of 20 to 30 minutes you can be anywhere you'd like to be on the island. We really enjoyed the smaller resort and the quiet of the beaches. Can't wait to come back!
Jan D
A magical intimate wedding of my dreams!
Avaliou em 29 de setembro de 2021
Cambridge Beaches made my fairytale wedding dream come true! I had to have a very intimate wedding due to covid but I never felt like I was having a small wedding, as they made me feel just as important and prioritized as a huge wedding. Compared to the other resorts on the island the price was so reasonable. The event coordinator (Nadja Talevi) is the kindest person on the planet, she was so detail oriented and put so much care into making sure my day was extra special. She really went above and beyond. It was the little details like personally walking my hair stylist, make up artist, Henna artist to my hotel room; sending me an email detailing every 30 MINUTES of the day. She took all the stress away from me. I had family coming from abroad and they made sure my family had an amazing stay. The rooms, facilities and amenities were so amazing. The location is breathtaking. You can't even put a price on that view, especially at sunset. The service from the rest of the crew who helped facilitate the event was of such great quality and so attentive. The remaining days we / and my family stayed at the resort we're so lovely and fun, with great food and service. Everyone is so nice and helpful. Overall, I am so grateful to Cambridge Beaches and pleased to have chosen this resort for such an important day! Hands down the absolute best.
maxineo672
Stellar Staff, Stellar Service and Another Stellar Stay!
Avaliou em 29 de setembro de 2021
Several days ago we returned from our third consecutive visit to Cambridge Beaches Resort and Spa. Once more we had a wonderful time, and when we left, we vowed to return next year! As has been noted, Cambridge Beaches is magnificently positioned on its own peninsula, is historic, is so beautifully landscaped, is surrounded by beautiful crystal clear seawater that is so soft, soothing and full on interesting sea life, and is a superior destination for absolute relaxation. However, all of that would not make Cambridge Beaches the incredible place it is without the most friendly staff and the most personalized service we have experienced anywhere in our travels! It has been our expectation that systems and service function as they should. When that happens, we will give a rating of 7-9. It is rare for our expectations to be exceeded to the extent that we rate the systems in place and the service a 10. Cambridge Beaches rates a 10 +! On this visit we noted all instances when our expectations were exceeded. This list is like nothing we have ever collected, but every person on this list exceeded our expectations on at least one, if not every, interaction. In no particular order, we wish to acknowledge the following service professionals for doing such a superior job with always "smiling eyes" (as seen above their masks) - at Breakfast, Dinner and the Bar: Karan, Zye, Atul, Danielle, Allan, Joni, Lopes, Meris, Jun, Vanessa, Piare, Sarah, Krishan, William, Jahdal and Joseph, in Housekeeping: Shirley and Neetya, at Reception: Hazel, Karen, LaTasha and Tyneisha, and at the Spa: Wayan. Special kudos are reserved for the General Manager, Clarence Hofheins, whose leadership keeps the whole operation running smoothly each and every day! Until next year.... Two of Your Biggest Fans!
Bianca M