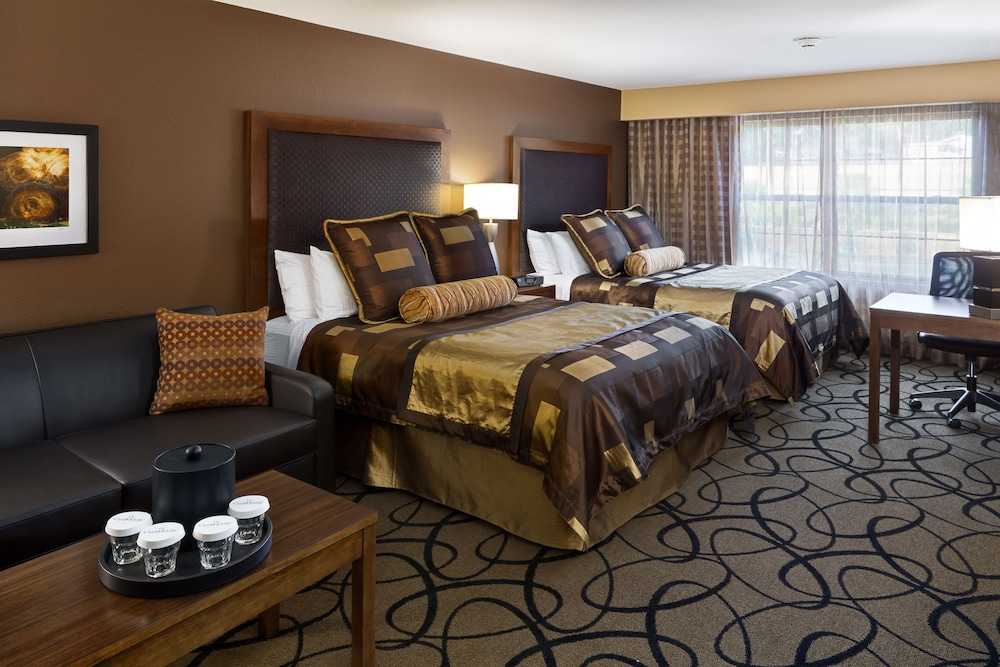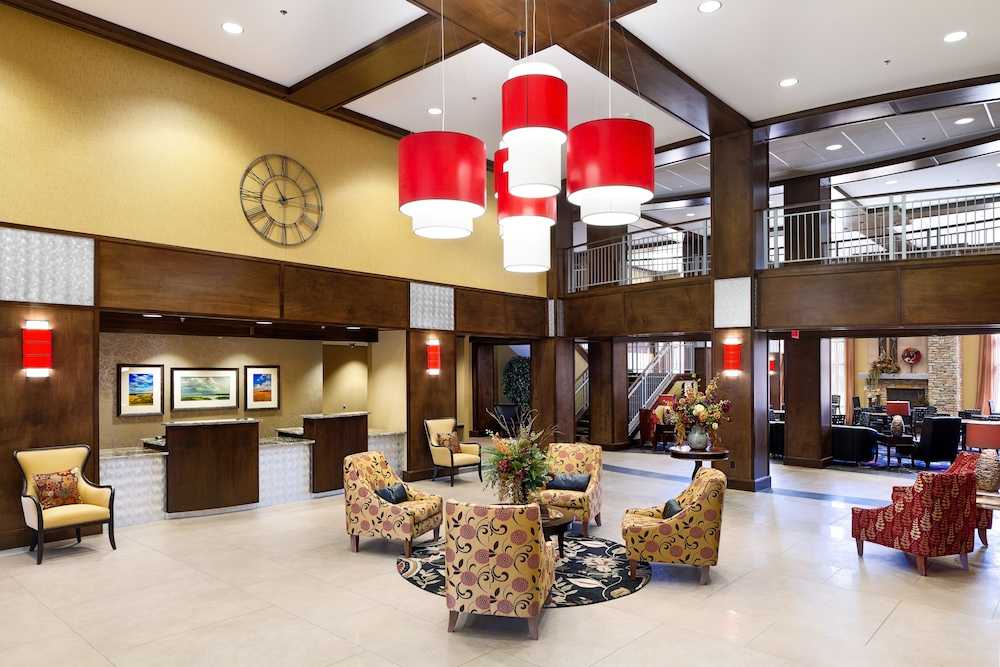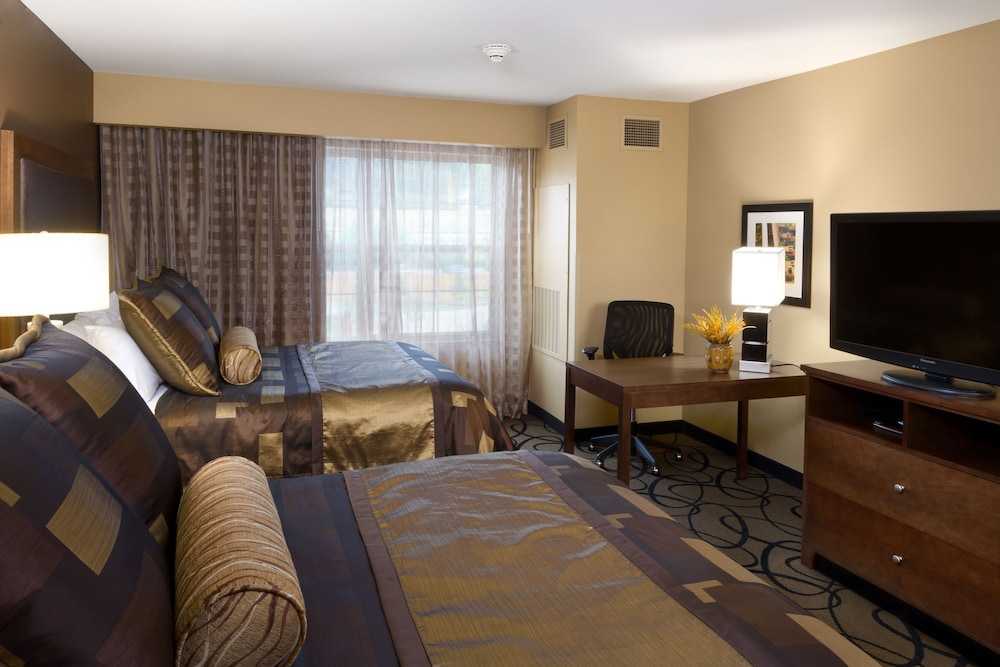 Avaliação TripAdvisor
Baseado em 233 avaliação
Ver todas
Este confortável hotel está localizado em Missouri River.
Mais detalhes
Disponibilidade
Selecione a data da sua viagem
Selecione a data da sua viagem para verificar a disponibilidade dos quartos.
Informações do estabelecimento
Este confortável hotel está localizado em Missouri River.
Entrada a partir de: 15:00
Saída até: 11:00
Comodidades do estabelecimento
Comida / Bebida
Restaurante
Piscina e comodidades de bem-estar
Piscina
.
Comodidades / Instalações para negócios
Salas de Reuniões
Serviços de recepção
Depósito de bagagens
Avaliação dos hóspedes
TripAdvisor
Pontuação dos viajantes
Excelente

144

Muito Bom

64

Bom

10

Razoável

7

Ruim

8
Perfil dos viajantes
Negócios

41

Romântica

52

Viagem a sós

3

Família

89

Viagem com amigos

15
Resumo das pontuações
Atendimento

Custo-benefício

Limpeza

Localização

Qualidade do sono

Quartos
Conveniently Located
Avaliou em 10 de agosto de 2021
This hotel was in a good location. We did not have to travel far from the hotel to see the attractions of get a good meal. The staff was friendly on the check-in. Due to COVID you must request room cleaning in advance. We had a suite and there was plenty of room to move about. I would stay here again if I am in the area again.
Jerome M
Overpriced
Avaliou em 10 de agosto de 2021
Overpriced Hotel and not worth they money. 1.) Room was not clean and had a smell to it, the walls were dirty 2.) Bathroom toilet cover cap was missing and showed it hadn't been cleaned. The floors were extremely slippery went went. We were staying in the handicap room (only because it was the last available room) and my children both slipped and got hurt. 3.) No storage spots in the bathroom to put your personal hygiene items 4.) Breakfast was suppose to be served until 10 but stopped at 9:30 with a huge line of people waiting for the "hot breakfast". 5.) Overheard the staff complaining of there job and boss (some foul language was used) in the kitchen area with the doors open for everyone to hear. 6.) Pool was not what we expected. One of the water toys was not working and you had to push the buttons on the wall to start the water slide. Strong smell in the water which did not smell like chlorine and our skin felt coated. ++ The only positive was they offered silk almond milk and the beds were comfortable ++
WisLady89
Top ten worst hotel experiences ever
Avaliou em 18 de julho de 2021
Arriving at the hotel, and our room was disgusting. Dead bugs on the floor, and a dried mystery fluid on the bed. Went to the front desk, hotel staff accommodated and we switched rooms. Second room was fine, had a strange odor to it… almost like a mix between the gross public bathroom deodorizer and mildew. Decided to check out the Redrossa that is attached to the hotel, horrible. Not only our family, but every other guest in sight was leaving plates full of food. It was cold, or melted(ice cream). Kiddos wanted to go swimming so we went down. I wouldn't call this more than a kiddie pool. 2ft deep on one side, 3ft deep at the bottom of the slide. Oh yes, the slide. There is a button that you have to push that is no where near the slide entrance. It gives you 30 seconds to go across the room, up the stairs and make it down the slide. My 5 yr old had a blast, 10yr old not so much. They offer a complimentary breakfast in the morning, so we went to check it out. Absolutely nothing like what was described in person via check in or online. Cold cereal, and a waffle station that the rest of the guests were lined up for. So we leave and do our days worth of activities. Upon returning we had planned on letting the kids go back to the pool, but it was over run with unattended children. After watching a larger boy, maybe 12 shove my 5 yr old out of the way to get to the slide I asked him to go get his parents. I told the mom what had happened, was not received well, and took my family back upstairs. Calling the front desk to let them know what was going on seemed like the best idea, as this was some traveling team that had 'been there for hours, you do like it, leave'. The front desk assured me they would go check out the situation. 5 minutes later I received a phone from that same employee. She proceeded to tell me that if I didn't stop the drama I would be asked to leave the hotel. Yes you read that right. My child has a goose egg and a scrape on his head, we were told to leave the pool area if he didn't like the way the boys were playing, and we are the problem. Anywho. If you're looking for an over priced hotel with dirty rooms, the promise of a hot breakfast and an aquatics center, this is the place. Oh! And there is an active train track that runs right behind the privacy fence that incloses the courtyard. We were in room 323, and it SHOOK everything!!!! So glad I waiting until we left to post this review. Woke up this morning, went to shower and there were two extra guests in our hotel room. Found these bugs in the shower this morning. Same kind, but a bit smaller than the dead ones that were in our first room. I'm not going to assume they are, you know what's, but I've seen my share of them. I'll let you make that call. GROSSSS!!!!!
Reebzler
Great Location
Avaliou em 25 de maio de 2021
We had a very good stay at this hotel. Our room was very clean, comfortable and well-equipped. The best part of our stay was the ease to which we could get to all of the tings we wanted to do. This hotel is located in a central location that makes it very easy for all Pierre area destinations.
workhardplayhard27
Post Covid Vacation
Avaliou em 24 de maio de 2021
We stayed here one night while returning from Black Hills and found it to be; easy to find, clean and neat, fairly newish (remod after 2011 flood??) comfy bed, real glasses for in-room drinks, plenty of parking. Minuses; too tall a step to get into shower/tub. Why not just change it to a full shower?? Shower head typical hotel pitiful flow, and not too hot. Bathroom had very few places to hang wet things. AC could not be set below 68 as it is the old school heater/cooler unit in the wall. Overall average room, slightly spendy.
Dennis M