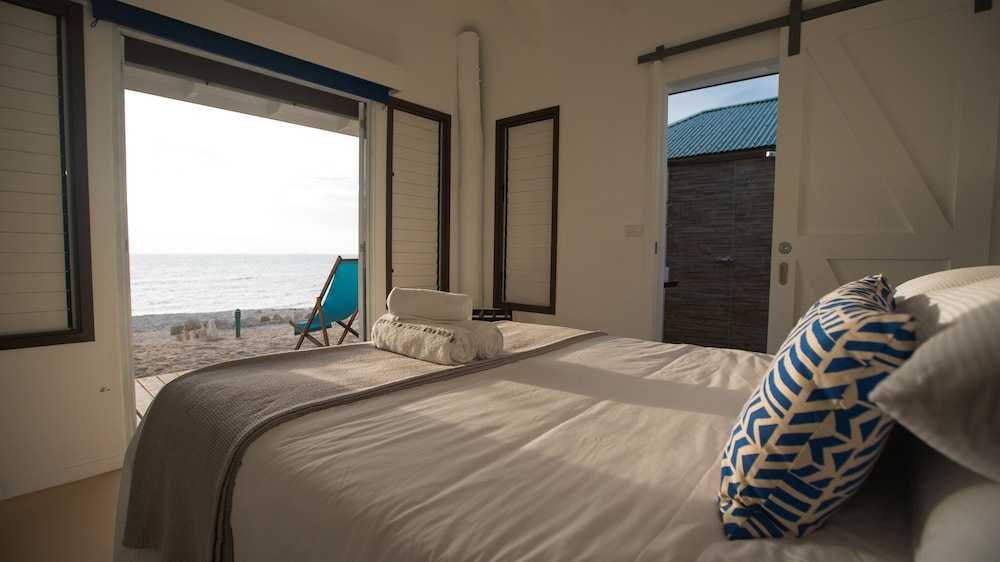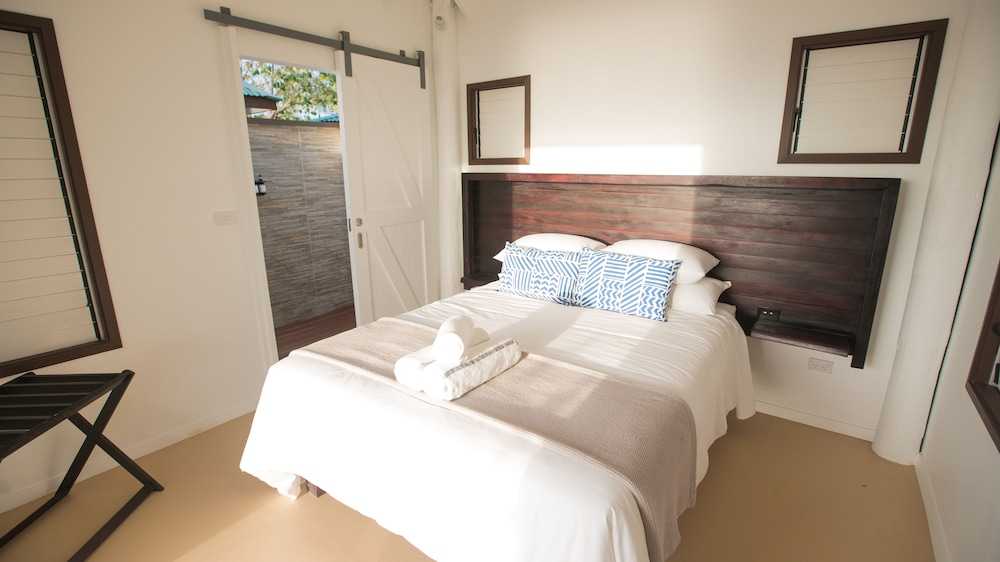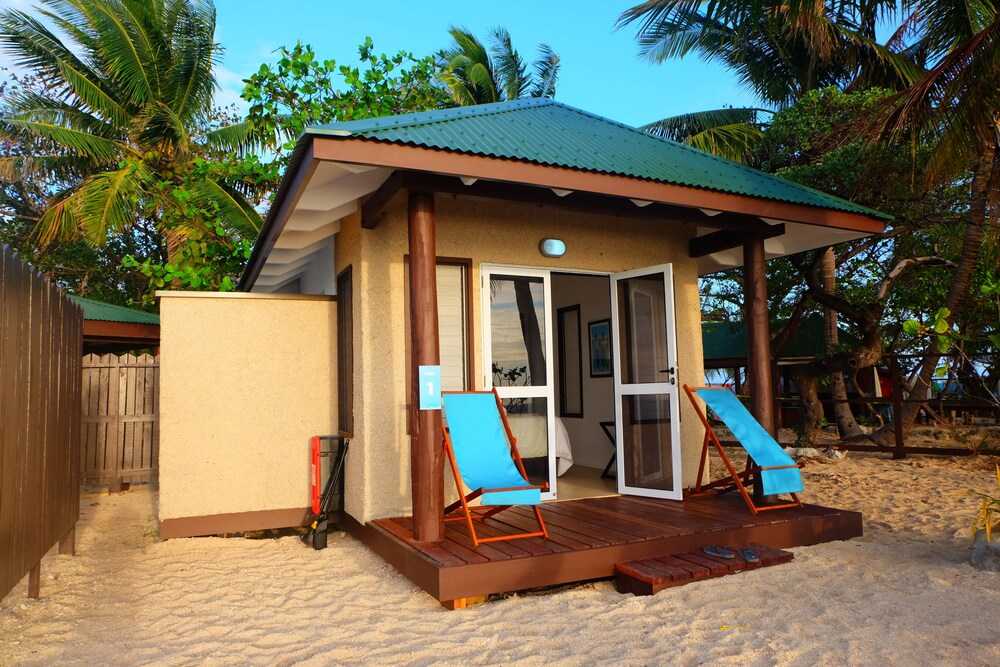 Avaliação TripAdvisor
Baseado em 23 avaliação
Ver todas
Localização Do Estabelecimento Ao alojar-se South Sea Island em South Sea Island, ficará em frente à praia e a 29,6 km (18,4 mi) de Port Denarau. Este hostel de praia está a 13,7 km (8,5 mi) de Garden of the Sleeping Giant e a 13,9 km (8,6 mi) de Churchill Park. As distâncias são apresentadas à 0,...
Mais detalhes
Disponibilidade
Selecione a data da sua viagem
Selecione a data da sua viagem para verificar a disponibilidade dos quartos.
Informações do estabelecimento
Localização Do Estabelecimento
Ao alojar-se South Sea Island em South Sea Island, ficará em frente à praia e a 29,6 km (18,4 mi) de Port Denarau. Este hostel de praia está a 13,7 km (8,5 mi) de Garden of the Sleeping Giant e a 13,9 km (8,6 mi) de Churchill Park. As distâncias são apresentadas à 0,1 milha e ao quilómetro mais próximo.
- Garden of the Sleeping Giant - 13,7 km/8,5 mi
- Churchill Park - 13,9 km/8,6 mi
- Termas e Banhos de Lama de Sabeto - 14,6 km/9,1 mi
- Mercado de Namaka - 18,2 km/11,3 mi
- Wailoaloa Beach - 22,5 km/14 mi
- Templo de Sri Siva ...
Mais detalhes
Entrada a partir de: 15:00
Saída até: 11:00
Comodidades do estabelecimento
Serviços de recepção
Depósito de bagagens
Piscina e comodidades de bem-estar
Piscina Exterior
Comida / Bebida
Restaurante
Avaliação dos hóspedes
TripAdvisor
Pontuação dos viajantes
Excelente

11

Muito Bom

8

Bom

2

Razoável

1

Ruim

1
Perfil dos viajantes
Negócios

1

Romântica

4

Viagem a sós

1

Família

10

Viagem com amigos

3
Resumo das pontuações
Atendimento

Limpeza

Qualidade do sono

Quartos
Great Place for a day trip
Avaliou em 28 de novembro de 2019
Just one word to describe my day trip to SSI i.e. GREAT! connect the Catamaran from Port Denarau to the island which took 30 minutes and this is the fastest out of all the other day trips which may take 1 hour to get the the island itself. With just 30 mins boat ride you will have more time in the island. The food & drinks are all inclusive (unless if you book their Finding-Nemo tour) and it's great food.. I love the steak (nicely cooked) the crew were amazing and very helpful/attentive...I highly recommend this then Malamala day trip. Once again Vinaka Valevu SSC & SSI crew.
iseinabuka
Sun sun sun
Avaliou em 9 de novembro de 2019
Great little island about 30min from Denarau. We booked the half day cruise through south sea cruises and at $189fjn. The island is stunning, the water was warm, we snorkelled, swam and soaked up the sunshine, it was a little windy the day we went and the sea was a little choppy. The staff were funny,chatty and informative. Lots of loungers shaded and unshaded. It's a small island but still plenty of room to spread out. We also got to go on the semi class bottom boat which was amazing to see the coal reef. Overall great 3hours spent in the middle of the ocean
toshnz
Stunning!
Avaliou em 11 de outubro de 2019
We did the half day 'Finding Nemo' tour as we had a 3 year old and pregnant partner and it was just right time wise. The island is stunningly beautiful and the views are amazing. The snorkelling was very good, and the Submarine ride was one of the highlights of our trip. Worth the trip out to South Sea Island alone. Pack sunblock - it was EXTREMELY hot out there and shade is limited, but the complimentary drinks almost make up for it! If you're not a snorkeller and want to swim, the pool is limited, but that's not why you go out there. Definitely somewhere I want to spend a night or two next time I'm in Fiji. The only drawback was the shambolic check in process to get the ferry out to the island. Our pick up was 20 minutes late, with the second boarding call going over the speakers when we arrived, only to have to wait in line for another 20 minutes whilst tickets were reprinted and god knows what else - everything seeming to be done in triplicate and causing a lot of stress for a number of us who thought we were going to miss the boat.
KiwiMatt76
Best day out in Fiji
Avaliou em 23 de setembro de 2019
There are so many day trips to choose from that it almost gets impossible to nail down one. We finally chose South Sea Islands for these reasons, closest to Denarau, only 1 hour round trip, family friendly, large boat for transfer, we don't fancy getting tossed about in a little tinnie and finally it has everything and more. All drinks, bottled water, soda, beer are complimentary and snorkelling and safety gear is provided. You only bring your towels. We did the 1215 to 6pm half day trip, so we had a relaxed sleep in. The trip started with a nice buffet lunch, local performance. We snorkelled for an and then we were off in the submarine. Back for more snorkelling, a spot of kayaking and paddle boarding.kids played volleyball before we dried up and headed for the boat home. It was perfect.
randyb676
Such a relaxing and beautiful island
Avaliou em 4 de setembro de 2019
Full day island tour from The Warwick to the boat docks. We didn't realise there would be two stops on the boat so we accidentally got off at the first island (Mamanuca island resort) and the staff quickly informed us we had to hop back on the boat (was quite a laugh!) Once we arrived at South Sea Island we were greeted by a lovely music piece and shown the itinerary of the day. There was a range of activities we were able to get involved in. Including a delicious buffet BBQ paired with a traditional performance, as well as unlimited drinks. The snorkelling was fantastic, a huge variety of fish and corals. As was the glass bottom boat, it gives the underwater world a whole new perspective. Well done to the staff at South Sea Island! Fantastic hospitality and so friendly.
lucyl0017