St Mary Lodge, Cabins and Motel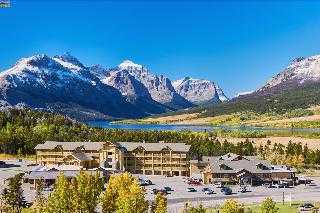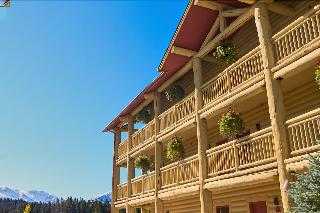 Avaliação TripAdvisor
Baseado em 1549 avaliação
Ver todas
Este agradável hotel está situado em Kalispell. O The Resort at Glacier St. Mary's Lodge não é um estabelecimento que aceite animais.
Mais detalhes
Disponibilidade
Selecione a data da sua viagem
Selecione a data da sua viagem para verificar a disponibilidade dos quartos.
Informações do estabelecimento
Este agradável hotel está situado em Kalispell. O The Resort at Glacier St. Mary's Lodge não é um estabelecimento que aceite animais.
Entrada a partir de: 15:00
Saída até: 11:00
Comodidades do estabelecimento
Comida / Bebida
Restaurante
Avaliação dos hóspedes
TripAdvisor
Pontuação dos viajantes
Excelente

368

Muito Bom

443

Bom

350

Razoável

221

Ruim

167
Perfil dos viajantes
Negócios

5

Romântica

668

Viagem a sós

53

Família

492

Viagem com amigos

132
Resumo das pontuações
Atendimento

Custo-benefício

Limpeza

Localização

Qualidade do sono

Quartos
Wonder at Glacier!
Avaliou em 8 de outubro de 2021
Glacier National Park is one of the most beautiful places I have ever been. I especially love the east side of the park for the meadows and the wonderful views almost everywhere you look. The tiny house was perfect for my friend and myself. The bath house was separate but was not an inconvenience for us. In fact, it had two sinks, was heated, and very roomy and we loved it! So conveniently located to the east entrance and the ranger station.
kimtillen
We enjoyed the Great Bear Lodge top floor
Avaliou em 8 de outubro de 2021
It took me weeks to secure reservations for four consecutive nights in superior room in the Great Bear Lodge. I finally succeeded with four individual one night bookings which caused some confusion on check in. Our first night was on first floor. Room was dark and a bit depressing. No other options for that night since lodge was full. So I returned to reception to explain our four one night reservations. They moved us to top floor for last three nights. Top floor room had more light, a great view and clean enough. Its a rustic design and spacious. It had a balcony with two chairs but it was too hot to sit outside. The A/C in room worked great. This hotel, and specifically the Great Bear Lodge, is the best option at the East gate to the park. The park entrance gate is 'right outside the hotel'. In reading reviews on TA, other room options associated with this hotel complex are so-so. The area around hotel complex include gas station, grocery store (limited) and gift shops (extensive). There is also a bar / restaurant inside the hotel. Front desk were very helpful on navigating the area and storing our luggage. Many Glacier area is a short 30 minute drive, so an early start avoided the road construction and helped secure a parking spot. Setting expectations is key to enjoying this area. A room on the third floor of the Great Bear Lodge is the best option for a potential five star experience.
solyluz
Location!!!
Avaliou em 27 de setembro de 2021
After reading awful reviews on TA I was unsure what to expect, but booked it anyway because of extremely limited choice on the eastern side of the park. I booked Superiour room in Great Bear lodge and it wat great! Certainly not very new, but spacious and had everything I needed. Wet bar with fridge, wardrobe, plenty of space, comfortable beds. Did not use aircon, but opened the balcony door for fresh air. Balcony was very nice by the way, especially in summer. They have small general store on premises as well as sport outfillers and gas station. Location is the best: 50 min to Many Glacier in the morning (incl. roadwork delays), 5 min to Park entrance, 10 min to Wild Goose island lookout, 15 min to St.Mary falls and maybe 35-40 to Locan pass. I also visited Two Medicine from there but the road was too long and windy with low speed limit. The only relative disappointment was the restaurant - waiting time for both breakfast, lunch and dinner, limited menu and average at best quality of food. Again, the choice was very limited at the end of the season. I ventured to Two sisters cafe on my second night but found it less convenient because of driving and much bigger waiting time. Overall I recommend and would return.
Elena885
Avoid the West Motel
Avaliou em 26 de setembro de 2021
The West Motel is in desperate need of renovation. The carpet was filthy and the walls are paper thin. There is a lack of electrical outlets to charge your gear. We weren't expecting a luxury experience, but the room was not worth the price we paid.
gmclin2ck
Needs TLC
Avaliou em 26 de setembro de 2021
Great location, cool lodge atmosphere. However the facility needs some TLC and a bit of renovation. The room was clean but the capeting badly stained, shower curtain rod corroded. I got stuck in the elevator when departing when the doors failed to open on the 1st floor. Elevator company rep was difficult when calling for assistance. Hotel maintenance excellent, front desk didn't seem to care.
David S