Country Inn & Suites By Carlson, Stockton, IL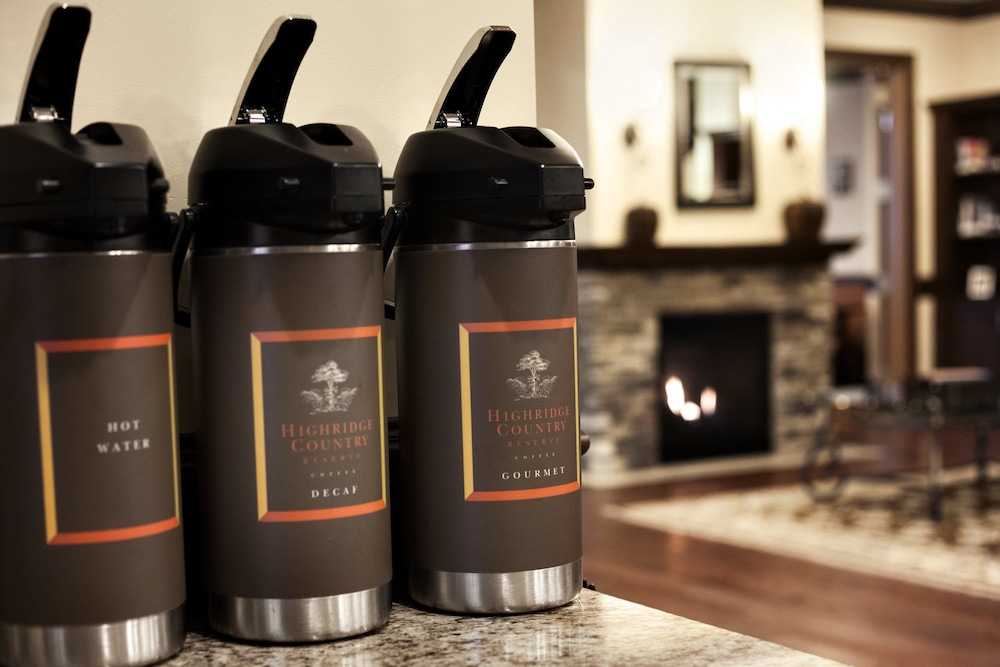 Avaliação TripAdvisor
Baseado em 231 avaliação
Ver todas
Este simples hotel encontra-se em Stockton.
Mais detalhes
Disponibilidade
Selecione a data da sua viagem
Selecione a data da sua viagem para verificar a disponibilidade dos quartos.
Informações do estabelecimento
Este simples hotel encontra-se em Stockton.
Entrada a partir de: 15:00
Saída até: 11:00
Comodidades do estabelecimento
Piscina e comodidades de bem-estar
.
Serviços de recepção
Depósito de bagagens
Avaliação dos hóspedes
TripAdvisor
Pontuação dos viajantes
Excelente

159

Muito Bom

51

Bom

10

Razoável

4

Ruim

7
Perfil dos viajantes
Negócios

30

Romântica

56

Viagem a sós

11

Família

91

Viagem com amigos

29
Resumo das pontuações
Atendimento

Custo-benefício

Limpeza

Localização

Qualidade do sono

Quartos
There's more to consider than location.
Avaliou em 23 de agosto de 2021
I opted to stay at this hotel simply because of its location---close to Galena. I only needed one night and hotels in Galena required a two night minimum on the weekends. I had not stayed at a Country Inn & Suites in years after a couple of so-so experiences. After this stay it will be years, if ever, before I do so again. Cleanliness is not a high priority here. The bathroom had not had a good cleaning in some time based on what I found. There was mold near the handle of the soap dish. What started as wiping up a couple of hairs on the floor ended with a rag dark with dirt from the floor and around the base of the toilet. I then started to question how clean the rest of the room was. The bedding appeared clean. With no where else to go we made the best of it for the night. They were full so asking for another room was not an option---though I doubt another room would have been better. This was not a once missed thing but signs of an ongoing lack of thorough cleaning. I did report it to the manager upon check out, with pictures. He did apologize and made a small adjustment to the cost of my room. (I did not ask for this.) He also stated he was fairly new there (since May) and that they were short staffed so changes to cleaning routines were being made slowly so not to overwhelm the cleaning staff that they did have. The common areas also did not appear to be the cleanest--elevator, hallway, etc. There were other dissatisfiers as well--whirlpool closed, poor breakfast--which were contributed to Covid protocols. Next time I will plan differently and those plans will not include a stay here.
Janet A
Nice hotel
Avaliou em 23 de agosto de 2021
When we check in we had new employee checking us in she did an awesome job for her second day. Our room was cleaned and the beds were comfortable. Rooms are equipped with a microwave, small refrigerator and a coffee pot. Because of Covid the Breakfast was great. There was cereal, waffles and an assortment of breakfast meals such as eggs, sausage, potatoes, biscuits and gravy that were in individual packages for you to heat in the microwave. They have a pool which we did not use but looked very cleaned. I would stay there again if in the area.
boopsie58
Quiet and Relaxing
Avaliou em 27 de maio de 2021
We stayed here on our way to visit relatives. It was a clean place with nice front desk clerks. I had the impression it had been updated. Breakfast was hot, good, and ample for us. It is close to Sullivan's Food Grocery Store if you need to pick up something. Also, close to the restaurant JJ & Freddies. Check out the interesting, historic buildings downtown in Stockton. I would recommend this hotel.
Crteach
GREAT PEOPLE & GREAT PLACE
Avaliou em 14 de outubro de 2020
Everyone from the owner to the cleaning staff was amazing!! The rooms are newly updated so you have a microwave & mini fridge in each one. The ONLY issue was the people in the room next to us & across. Apparently they were together & instead of requesting a joint room they got ones across from each other & insisted on keeping their doors cracked open so they could go back & forth between the rooms. Well the apparently have no control over their kids because the door slamming, screaming, & running back & forth went on for hours not to mention yelling at 5yr old Lindsay. People you need to have respect for those around you especially in a public place. My Autistic 5yr old was quiet, polite, never had to get yelled at or reprimanded.....& got woken up numerous times by these people. The hotel was great at correcting the problem. Lucky for us they were gone the next morning. SO....if you stay here & have an issue be sure to call down to the front desk or go let them know & they'll happily handle the problem for you.
Sightsee31013479130
Never again!
Avaliou em 11 de outubro de 2020
This is probably one of the worst Hotel experiences I ever had. Staff blamed all shortcomings on their renovation. The front desk staff barely knew how to use the computer system. The entire hotel stank of paint fumes. The entire hotel has only one ice machine and it was out of order. There were boards and construction materials strewn about the inside, outside and all floors of the hotel. The wall mirror of our hotel room wAs all scratched up and looked like the glass was marked up with a Sharpie. All of this and they had the nerve to charge us 138 dollars a night. We used to enjoy this hotel. I don't know if they got new owners or what the issue is, but NEVER AGAIN would I stay here.
gjkaz