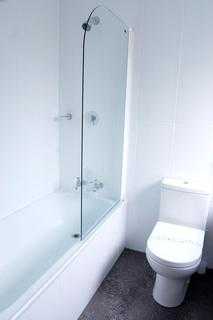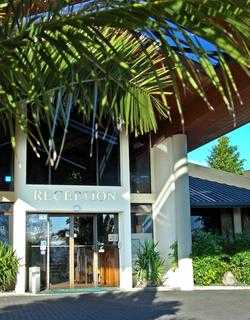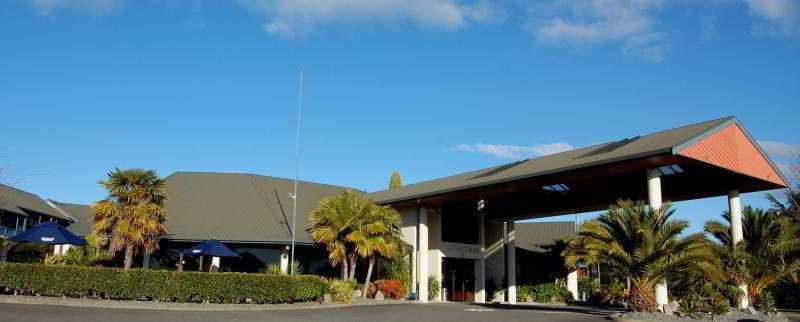 Avaliação TripAdvisor
Baseado em 280 avaliação
Ver todas
The resort is situated on the beautiful shores of Lake Taupo, New Zealand's largest lake and world renowned for its trout fishing and scenery..
Mais detalhes
Disponibilidade
Selecione a data da sua viagem
Selecione a data da sua viagem para verificar a disponibilidade dos quartos.
Informações do estabelecimento
The resort is situated on the beautiful shores of Lake Taupo, New Zealand's largest lake and world renowned for its trout fishing and scenery..
Entrada a partir de: 15:00
Saída até: 11:00
Comodidades do estabelecimento
Comida / Bebida
Restaurante
Serviços de recepção
Depósito de bagagens
Piscina e comodidades de bem-estar
Piscina Exterior
Avaliação dos hóspedes
TripAdvisor
Pontuação dos viajantes
Excelente

57

Muito Bom

110

Bom

78

Razoável

23

Ruim

12
Perfil dos viajantes
Negócios

16

Romântica

138

Viagem a sós

17

Família

42

Viagem com amigos

47
Resumo das pontuações
Atendimento

Custo-benefício

Limpeza

Localização

Qualidade do sono

Quartos
Won't stay here again
Avaliou em 30 de janeiro de 2021
Tired, out of date and dirty. The wallpaper in our room was peeling, the pillows were rock hard and the extra blankets smelled like they hadn't been washed in awhile. The shower pressure is very low and after I found mould and stains on our towels my daughters decided they would travel home to shower. Simply unacceptable at any accommodation. This place is due some serious updating and cleaning. Whilst we got a "great rate", I will never bring my family to stay here again.
Travelsalot2021
Somewhere to put your head down
Avaliou em 4 de dezembro de 2020
Friendly, helpful staff at reception. My room was reasonably large and seemed clean and well maintained. Two lounge chairs in the studio room, which I appreciated. Easy to warm up, and I noticed a fan was available if needed. Just a kettle, mugs and glasses, no cutlery. The walls are thin, you can hear the tv in the neighbours rooms, also foot steps and voices as people walk past. ! I liked being elevated to get the most of the view. The weather wasn't great so I didn't have a chance to explore the grounds or use the outdoor pool or seating areas. A bit far away from town, unless you like a good walk! It was ok for me, only staying two nights, but I wouldn't go there for a holiday.
Rebecca W
Weekend stay
Avaliou em 1 de novembro de 2020
Stayed for two nights in October - this place is quite tired. No chairs in room and none available when we asked. Chairs are a must ! Tea / coffee making only, but this on a shelf in a very dark alcove so couldn't see to pour hot water - had to get water from bathroom handbasin - also had to wash cups in handbasin. Is not a motel - more a low quality hotel room. Would not stay again.
Bullit2013
It's very tired
Avaliou em 7 de agosto de 2020
Stayed for one night , unfortunately didn't realise was only rated 3 star before checking in , as another person had booked it for us The bed was uncomfortable and could feel Springs in the mattress The bathroom , in particular the shower was very dirty with pink soap scum along the bottom edge of the glass door, the bathroom windowsill was rotting and the fan for the heater was noisy and the fridge was extremely noisy I realise it's only 3 Star but it does need some TLC If they want returning customers
Hondarider1
Disappointed Dan
Avaliou em 18 de julho de 2020
The room was not as clean as we would expect. The lights inadequate The writing dest had no light and even during daytime was too awkward to read or write. the coffee alcove very small and again no light. only 1 teaspoon. 2nd day the cleaners removed the soap and the teatowl and did not replace!.The floor still dirty.The shower required very carefull manipulation as it tended to go from Luke warm to scalding hot !. On the upside the bed was comfortable and the heating adequate as midwinter is very cold in Taupo.
Mieco46