Sequoia Riverfront Cabins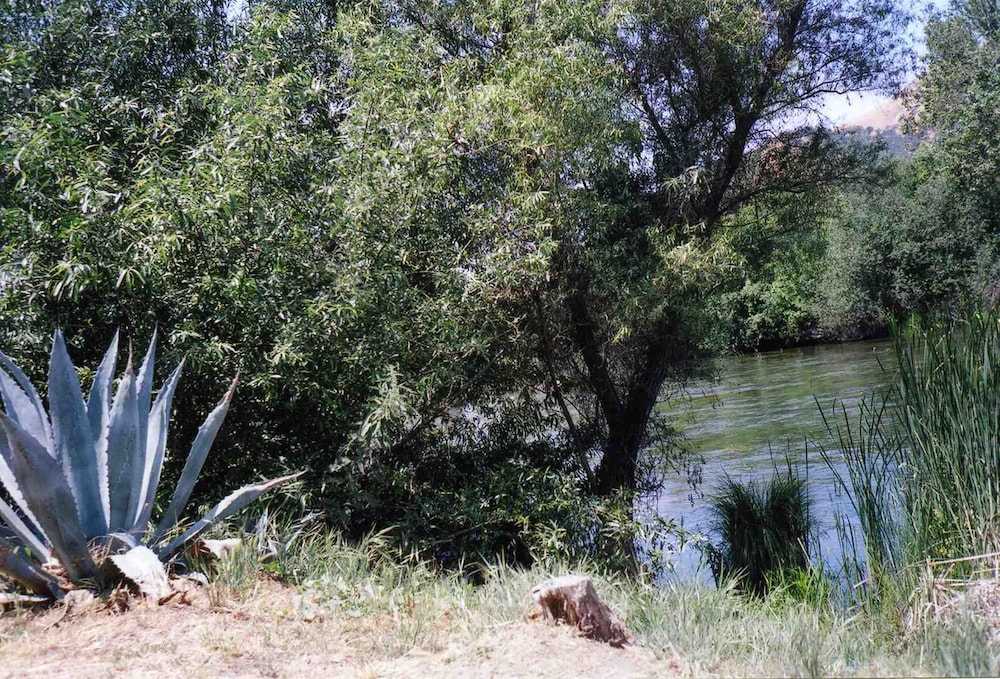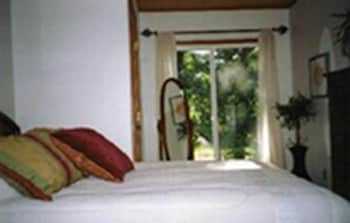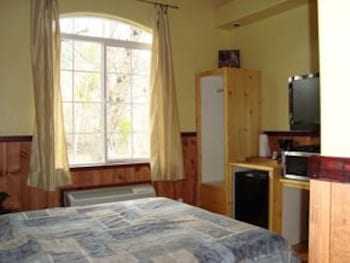 Avaliação TripAdvisor
Baseado em 32 avaliação
Ver todas
Localização Do Estabelecimento Uma estadia Sequoia Riverfront Cabins coloca-o no coração de Three Rivers, a alguns passos de Kaweah River e a 3 minuto(s) de carro de Our Place Playground. Esta cabana está a 3,7 km (2,3 mi) de Câmara de Comércio de Sequioa e a 6,8 km (4,2 mi) de Horse Creek Recreatio...
Mais detalhes
Disponibilidade
Selecione a data da sua viagem
Selecione a data da sua viagem para verificar a disponibilidade dos quartos.
Informações do estabelecimento
Localização Do Estabelecimento
Uma estadia Sequoia Riverfront Cabins coloca-o no coração de Three Rivers, a alguns passos de Kaweah River e a 3 minuto(s) de carro de Our Place Playground. Esta cabana está a 3,7 km (2,3 mi) de Câmara de Comércio de Sequioa e a 6,8 km (4,2 mi) de Horse Creek Recreation Area. As distâncias são apresentadas à 0,1 milha e ao quilómetro mais próximo.
- Kaweah River - 0,2 km/0,1 mi
- Our Place Playground - 3,3 km/2 mi
- Câmara de Comércio de Sequioa - 3,7 km/2,3 mi
- Horse Creek Recreation Area - 6,8 km/4,2 mi
- Kaweah Recreation Area ...
Mais detalhes
Entrada a partir de: 15:00
Saída até: 11:00
Comodidades do estabelecimento
Avaliação dos hóspedes
TripAdvisor
Pontuação dos viajantes
Excelente

9

Muito Bom

4

Bom

3

Razoável

4

Ruim

12
Perfil dos viajantes
Negócios

0

Romântica

8

Viagem a sós

0

Família

14

Viagem com amigos

5
Resumo das pontuações
Atendimento

Custo-benefício

Limpeza

Localização

Qualidade do sono

Quartos
Overall a good place to stay with lots of places to eat and shope very close
Avaliou em 12 de abril de 2021
Great experience, not exactly the Ritz, but we weren't expecting that. Close to the park and convenient to the local town with a fairly large market and several places to eat. We had pizza one day and sandwiches the next. Market was a bit expensive, but way more convenient than driving into Visalia or Fresno. No prices on the bread, so be prepared for a little bit of sticker shock. Back to the cabins, they're not huge, but there was a BBQ and fire pit which we put to use and had some great steaks after a long day of hiking and driving. Was nice to sit by the fire pit and enjoy the view by the river. Suggest bringing a table cloth for the picnic table and some briquettes for the bbq if you have the time. A few roads and points of interest were closed because we were a little early so will be going back to see those when it warms up a bit.
andrewyongk
Visiting Sequoia
Avaliou em 8 de setembro de 2019
Got there early and asked for the cabin so we can unload or bikes and we couldn't. The cabin was dirty, bed mattress were old. Outside balcony was closed and falling apart. Outside patio was dirty and sofas we didn't want to touch. Bring your toilet paper ! Paint was peeling from the door. Paid $260 dlls it wasn't worth it. Good A/C and cold refrigerator.
canca1234
Clean, quiet and close to restaurants--A very memorable experience--Leaves you with stories to tell.
Avaliou em 13 de abril de 2019
First the good: it was very clean, close to the river, no insects and no evidence of mice. The AC worked great. It was a "rustic" cabin in the town of Three Rivers. Now, here's the fun part. When we registered we were given a gallon of water to drink. "Wonder what this is all about?" Six to seven foot rattlesnakes were dead, stretched out and encased in a long display box. They were "victims" of being run over on the highway, and we were encouraged to "save the wildlife." The toilet tank ran all night. In the room there were two (wine) goblets for drinking. The only window with a screen was the bathroom on the highway side, not the river (bubbling brook) side. Three of the six indoor lights lit. The ceiling fan and light didn't. The t.v. Wouldn't turn on. Carolyn crashed about 9:30 and me about midnight. No water pressure or hot water this morning. Carolyn actually made very good coffee, and for lack of cups we drank from goblets. The "plumber" cleared the water pump screen—he said the water comes straight from the river and brings sand with it. Twenty minutes later we had water, but still ice cold—it was snow 24 hours earlier! It didn't matter because in another five minutes the filter was clogged again. Later the "plumber" told us the hot and cold were reversed. No regrets, but we wouldn't stay there again. It was a wonderful adventure!
JonF07
Simple, Clean But Could Be So Much Better
Avaliou em 12 de agosto de 2018
First, let me say that I had no illusion that these would be the Four Seasons. They are simple "houses" (not what I would consider cabins) and although not very aesthetically pleasing from the outside (minimal landscaping, dirt/gravel road, un-hidden building elements like electric boxes, etc) the inside was not terrible. Our cabin was clean, well equipped (albeit downscale but functional furnishings), had excellent AC and surprisingly spacious. It is located between the main road and the river (which is a very short walk away). So having said all of that, the one thing that I really couldn't swallow was the quality of the mattress in the master bed. It was awful and caved in the middle making it impossible to sleep flat. It was so uncomfortable that I ended up sleeping on a rollaway bed which was astonishingly more comfortable. I can tolerate a lot and can forgive a lot, but a lodging at bare minimum has to be able to provide a decent place to rest. It doesn't have to be a perfect bed, but this seems like such a simple thing to fix. I hope they will because with a little bit of work and some upgraded beds, this is a nice option for a family (especially with a pet in tow).
Marceloz
Beautiful and well equipped cabin on the river
Avaliou em 5 de maio de 2018
We spent 2 nights here during a visit to Sequoia National Park and we loved this cabin. It was far nicer than we expected. You check in at the General Store and they give you a gallon bottle of water for drinking when you check in as the water is from the river. The cabin was clean and charming and well decorated, with a full kitchen, large bathroom, and actually an upstairs with 2 twin and a double bed. There was an AC both up and downstairs. We turned off the upstairs AC since there was just the two of us. It was hot outside, but very comfortable inside.
KTSunny