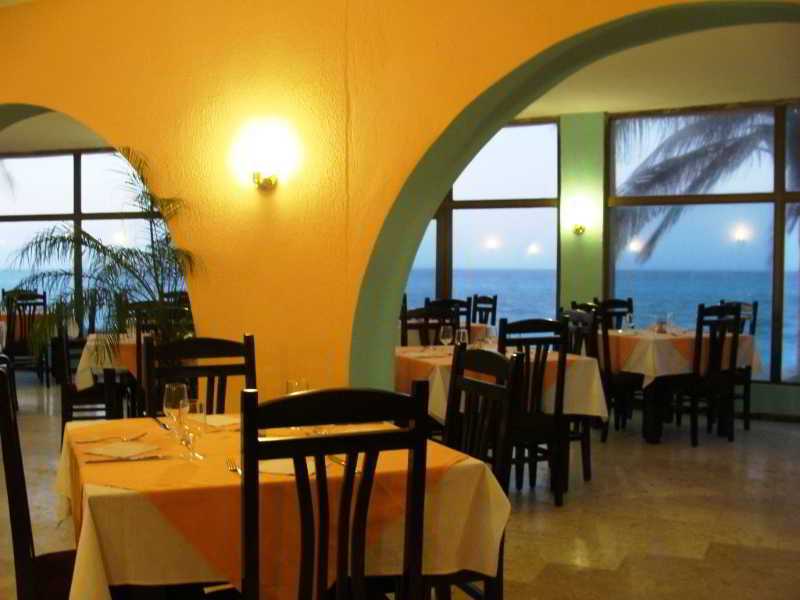 Avaliação TripAdvisor
Baseado em 355 avaliação
Ver todas
Este agradável hotel está situado em Varadero. Existem um total de 104 quartos de hóspedes nas instalações. Estão disponíveis ligações à internet por cabo e sem fios. O estabelecimento dispõe de receção aberta 24 horas por dia. Este estabelecimento não dispõe de berços mesmo quando solicitados. Aque...
Mais detalhes
Disponibilidade
Selecione a data da sua viagem
Selecione a data da sua viagem para verificar a disponibilidade dos quartos.
Informações do estabelecimento
Este agradável hotel está situado em Varadero. Existem um total de 104 quartos de hóspedes nas instalações. Estão disponíveis ligações à internet por cabo e sem fios. O estabelecimento dispõe de receção aberta 24 horas por dia. Este estabelecimento não dispõe de berços mesmo quando solicitados. Aqueles que não gostam de animais podem desfrutar de sua estadia, uma vez que este hotel não permite animais de estimação. Alguns destes serviços podem ser sujeitos a custos adicionais.
Entrada a partir de: 15:00
Saída até: 11:00
Comodidades do estabelecimento
Avaliação dos hóspedes
TripAdvisor
Pontuação dos viajantes
Excelente

28

Muito Bom

66

Bom

80

Razoável

65

Ruim

116
Perfil dos viajantes
Negócios

0

Romântica

120

Viagem a sós

66

Família

77

Viagem com amigos

47
Resumo das pontuações
Atendimento

Custo-benefício

Limpeza

Localização

Qualidade do sono

Quartos
Nunca repetir
Avaliou em 3 de dezembro de 2015
Cuartos onde o ar condicionado nao e efectivo, falta de pratos, copos, talheres e profissionalidade no restaurante,alem da falta de variedade, atenção muito deficiente ou nula as queixas dos clientes, TV que nao presta, sem telefone nas habitaçoes, falta de agua em diferentes horarios. So pode-se assinalar o bom atendimento do pessoal de recreaçao. Em fin nunca tentar a experiencia, ou nao voltar e o mais aconsejavel.
Roberto Y
Do not go here Do not go here
Avaliou em 25 de setembro de 2021
The worst ,most dangerous horrible resort I have ever been to. Do not go here Food is horrible, it actually stinks and is inedible, bed bugs were bigger than me, dirty, rats, really horrible. Sunwing promised to remove this resort and gave us our money back, they still offer it and call it family friendly Shame on you Sunwing. Broken glass and floor tiles every where I am not a five start guy so not hard to please but this resort is horrible and should be shut down DO NOT GO HERE for any reason you will get sick from the food
Tim I
5 DAYS & STILL NO TOILET
Avaliou em 19 de março de 2020
Sad pathetic place. 4 of us checking in, 2 guys in 1 room, 1 single girl in 1 room, & myself alone in another room.. All told there were NO ROOMS. But Sunwing had no trouble taking our booking or our money. The 2 guys finally got a room. The other girl was sent off with a bell boy person, only to come back to the desk in 45 minutes where I was still waiting & trying to check in. She said they rode a golf cart down 6 buildings to a completely dark bldg, & there he announced no room! Then at the desk, they sent me to a bldg, 4 bldgs away saying to sleep there tonite, come back at 9am & get my real room. When I returned next day at 11am, the guy tried to put my suitcase in storage. NO NO! I said I want my room, & now, nit waiting in lobby for hours. Finally got a room. Toilet didnt work fir 5 out of 5 days & yes I asked for it to be repaired each &=every day. This may be an all inclusive, but u cant get a drink for love or money. Drink? Well depends what time it is. Pool bar has beer 10am-9pm only and lobby bar has zip. Then after 10 pm lobby bar has draft beer & pool bar is shut. Food. Buffet open when they are in the mood. Says lunch is 12:30-2:30, I went at 2 all CLOSED UP ! Bathroom door wont open, must rip door off at hinges or get Hulk Hogan to,push it open. I shut it to keep out the noise if constant running toilet. & then couldn't open it to pee. No hop on off bus here, no wher NEAR thus place. Do yourself a favour, go to Mexico.
Blair R
Pleasantly Surprised
Avaliou em 26 de janeiro de 2020
We booked this 2 star hotel for January 15-22, 2020. We wanted to get out of the Canadian winter. We knew we were stepping down from our usual resort, which is a 3 and a half star. We adjusted our expectations. That said, we were in unit 20 room number 1 which was right beside the road across from the canal. The room had great air conditioning, was reasonably clean, had great views of the sunsets, the sturdiest Muskoka chairs, strong hot showers and was close to the front desk, dining hall, snack bar and pool. The beds in the room were ok, the pillows were big and comfy. It did have some drawbacks. There was no phone, no refrigerator, no coffee maker, and no hair dryer, but we did have 110 service. We had ants in the room, but we had brought ant traps so that issue was short lived. The maid service was minimal. We had the same two towels all week, one being a hand towel. Lucky we brought beach towels and our own bath mat. We were never given either. The breakfast was adequate. We brought our own peanut butter and jelly to have with the fantastic Cuban bread, and they had omelettes freshly made at your request. Lunch and dinner at the main buffet were less than adequate. Some of the dishes we didn't recognize, and labels were hit and miss. The labels that were there were so small we could hardly read them. Also the food at lunch and dinner was often cold. The snack bar, on the other hand, was fantastic when the regular girl was there. Pizza, sandwiches, burgers and fries were all great. Eduardo at the beach bar made fantastic cappuccinos. The a la carte was awesome, with great service. (Luckily the restaurant Casa de Al, was 3 doors away. Also, Kiki's was a 20 minute walk away. Both good restaurants.) The view was amazing, everywhere there was an ocean view. When there were staff around, the service was awesome. We had a problem with our toilet, and it was fixed within 5 hours. However, three times my husband went to the front desk and had to wait about 10 minutes each time, including the morning of check out. All this said, we would go back. The price was good for what we got,and we were happy with the room. If you're looking for a week in the sun by the beach or pool, and decent service with a basic room, we would recommend this hotel.
MondJackie
Great time
Avaliou em 21 de janeiro de 2020
Clean rooms, adequate healthy food, friendly staff. For a lower class resort it was nice, located directly on the ocean, had a nice pool and beach. Could have used more towells, and hallways are dim, need better lighting, but all and all for the price, a very pleasant stay!
Cindy M