MainStay Suites Watford City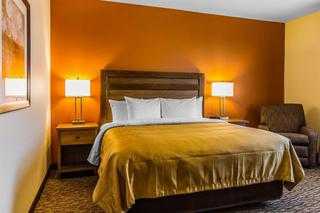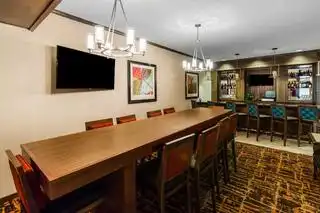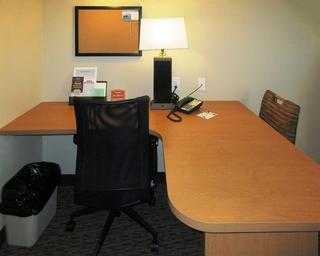 Avaliação TripAdvisor
Baseado em 36 avaliação
Ver todas
Este despretensioso hotel está situado em North. O estabelecimento possui 89 quartos acolhedores.
Mais detalhes
Disponibilidade
Selecione a data da sua viagem
Selecione a data da sua viagem para verificar a disponibilidade dos quartos.
Informações do estabelecimento
Este despretensioso hotel está situado em North. O estabelecimento possui 89 quartos acolhedores.
Entrada a partir de: 15:00
Saída até: 11:00
Comodidades do estabelecimento
Serviços de recepção
Depósito de bagagens
Avaliação dos hóspedes
TripAdvisor
Pontuação dos viajantes
Excelente

19

Muito Bom

7

Bom

2

Razoável

4

Ruim

4
Perfil dos viajantes
Negócios

23

Romântica

2

Viagem a sós

0

Família

9

Viagem com amigos

1
Resumo das pontuações
Atendimento

Custo-benefício

Limpeza

Localização

Qualidade do sono

Quartos
A Great Place to Stop for a Relaxing break in Travel, or a Longer Stay
Avaliou em 12 de setembro de 2021
The quality of the physical plant is top notch without being pretentious like Marriott and Hilton (tries to be). This is a facility that had some of the best staff I've dealt with for years; helpful, friendly, always at or close to the desk (not many times with that terrible sign saying "Have Gone to...Be back in 10 min., 30 min. Never"), and cheerful when they go out of their way to help. I'll stay there again, given the chance.
RPata
Horrible Stay!
Avaliou em 4 de fevereiro de 2021
If I could rank this place zero stars, I would. Service is terrible, rooms are dirty and they are so over priced. Asked to be moved to a clean room and was given another dirty room. Awful experience. Never again.
Dawn6500
It deserves to be #7 of #9 hotels
Avaliou em 16 de fevereiro de 2020
Was charged $40 more than reservation......but that was resolved. Extended stay BUT no ice.....no soap, shampoo in rooms.....lobby dirty.....room dirty.....breakfast area dirty and standard terrible Choice hotel processed food choices. Terrible value at $119 winter rate. 6 better options in Watford......will be trying one of those next time and would recommend you do also.
ToddMCHS
Nice, clean and quiet
Avaliou em 23 de dezembro de 2019
Clean well kept room and lobby area. The beds were comfortable and the room was a nice size for the two of us. The staff was pleasant and very helpful. The location is close to the civic center and not far from downtown area.
honcneffsr
Mr
Avaliou em 11 de abril de 2019
From the moment I was greeted by front dest staff to check in I was very impressed the presentation of the hotel was very clean and welcoming front desk staff was very helpful in informing myself about my stay they have laundry which is complementery with your stay ( very convenient) I might add as well as a complementary breakfast . The housekeeping staff were very friendly and thorough in making sure my stay was comfortable the presentation of the rooms was great the beds very comfortable . When I checked out I was treated by the GM (Natayla) who was very polite and friendly . All in all my stay was very warm and welcoming I will deffinatly staying here for my future business trips
Bryangolds