Whistler Alpine Chalet Retreat & Wellness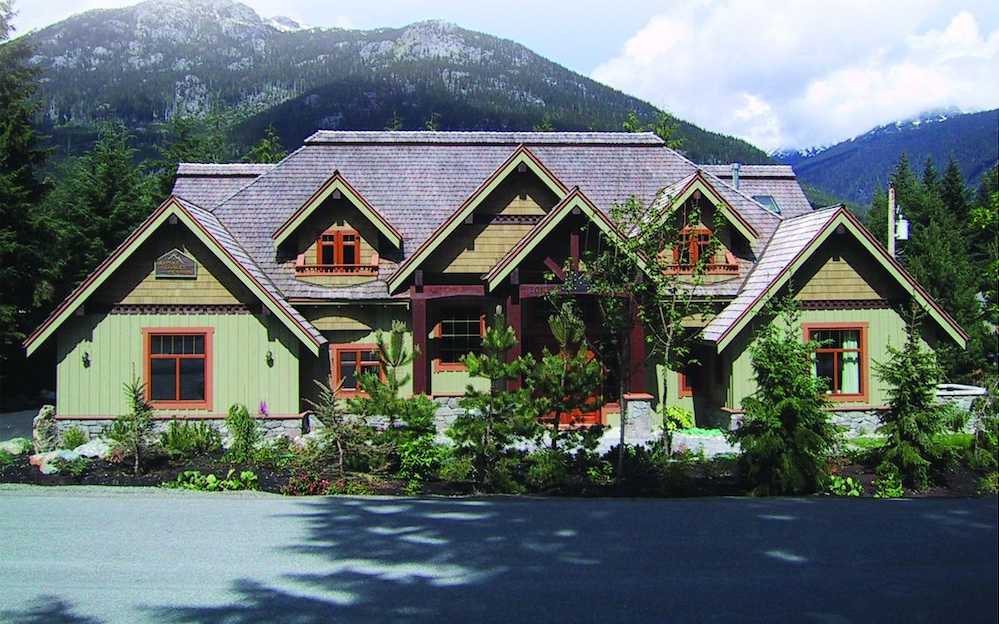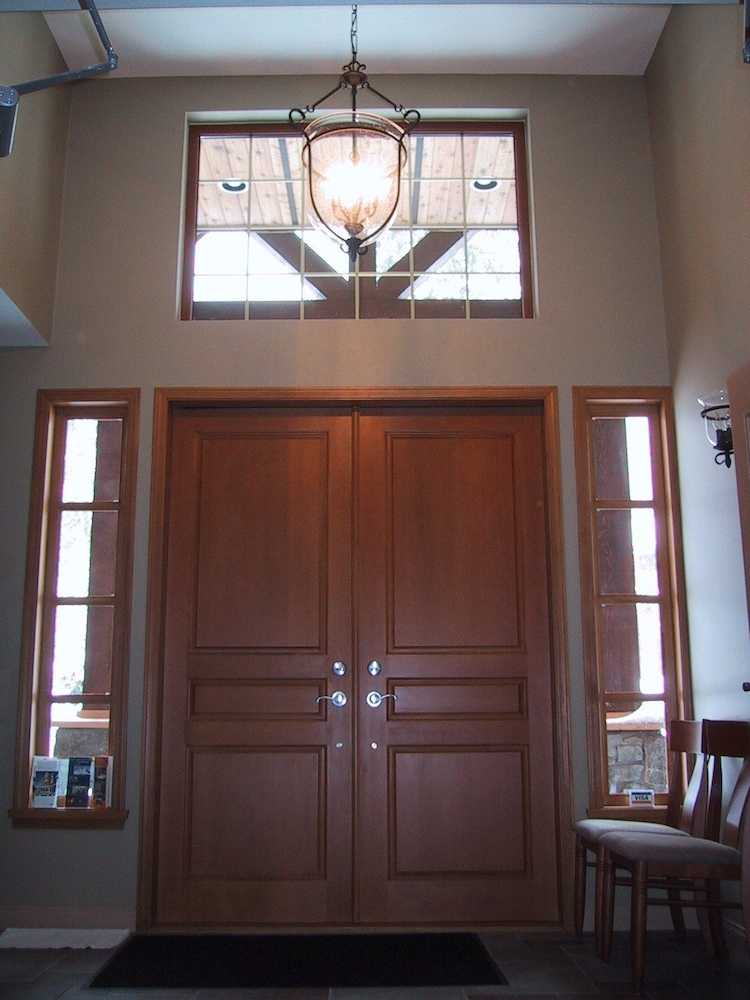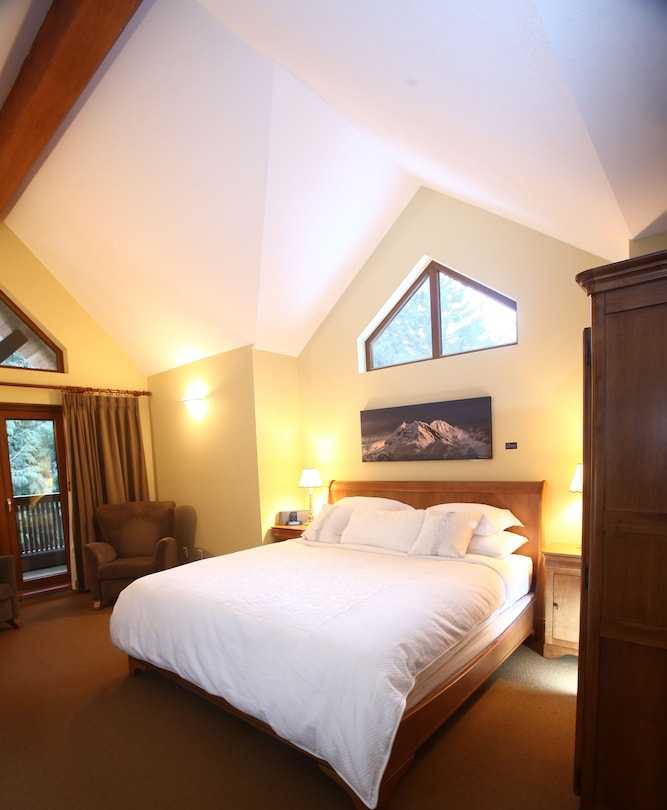 Avaliação TripAdvisor
Baseado em 147 avaliação
Ver todas
Localização Do Estabelecimento Com uma estadia Whistler Alpine Chalet em Whistler (Blueberry Hill), ficará a 5 minuto(s) a pé de Estância de Esqui de Whistler Blackcomb e a 5 minuto(s) de Alta Lake. Este chalé de 4 estrelas está a 2,3 km (1,4 mi) de Centro de Fitness e Escalada de Whistler Core e a ...
Mais detalhes
Disponibilidade
Selecione a data da sua viagem
Selecione a data da sua viagem para verificar a disponibilidade dos quartos.
Informações do estabelecimento
Localização Do Estabelecimento
Com uma estadia Whistler Alpine Chalet em Whistler (Blueberry Hill), ficará a 5 minuto(s) a pé de Estância de Esqui de Whistler Blackcomb e a 5 minuto(s) de Alta Lake. Este chalé de 4 estrelas está a 2,3 km (1,4 mi) de Centro de Fitness e Escalada de Whistler Core e a 2,3 km (1,4 mi) de Whistler Village Gondola. As distâncias são apresentadas à 0,1 milha e ao quilómetro mais próximo.
- Estância de Esqui de Whistler Blackcomb - 0,4 km/0,3 mi
- Alta Lake - 0,5 km/0,3 mi
- Whistler Golf Club - 2 km/1,2 mi
- Nita Lake - 2,2 km/1,4 mi
-...
Mais detalhes
Entrada a partir de: 15:00
Saída até: 11:00
Comodidades do estabelecimento
Piscina e comodidades de bem-estar
Banho Turco
Avaliação dos hóspedes
TripAdvisor
Pontuação dos viajantes
Excelente

99

Muito Bom

18

Bom

10

Razoável

7

Ruim

13
Perfil dos viajantes
Negócios

6

Romântica

92

Viagem a sós

6

Família

11

Viagem com amigos

11
Resumo das pontuações
Atendimento

Custo-benefício

Limpeza

Localização

Qualidade do sono

Quartos
Tudo ótimo!
Avaliou em 16 de maio de 2014
Além de estar localizado em um lugar maravilhoso, o hotel não deixa nada a desejar. Ele é lindo tanto por fora quanto por dentro apesar de ser simples se comparado a outros hoteis da região. O atendimento é ótimo e a comida também. Você se sente mesmo em casa quando se hospeda nele.
Gabriela S
Mr hari saved our family !
Avaliou em 25 de julho de 2017
We arrived in Vancouver to find that our family of 17 could not use the large home we had rented 6 months previously because the company had mysteriously "over-booked". I tried everything to find another home, but it was a holiday week. Someone suggested Whistler. I found the alpine chalet on line and gave it a call. Mr. Hari answer and worked with me. Got the place cleaned and allowed us to rent for two nights. Last minute, accommodating, AND it was perfect ! My 6 grandchildren thought it was wonderful, my four daughters and their husbands were surprised and SO happy to have this experience Everyone had their own bedroom, the kitchen was large enough for our large family, and the dining room perfect! The children loved the yoga room, we used the outside to gather at night and the lake was right down the street This last minute booking ended up being a memory we won't forget Zip line, dirt bike AND a beautiful setting. If you are looking for a large home and lots of bedrooms, this is the place. Comfortable, easy, accommodating. Upstairs did get a bit warm, but fans helped. Thanks Mr. Hari
linda b
Great experience in old style
Avaliou em 14 de março de 2016
The Chalet does have 10 bedrooms, each with own bathroom. Some rooms are very nice, some not and very small. The kitchen is great equipped and huge. The central living room is the heart of the facility, with a nice fire place and cosy chairs. It has big parking space for a couple of cars and a hot top outdoor on terrace, not visible from outside. Between living room and terrace is a big eating area for about 20 people. This location is fantastic for a group of travelers who like sports, eating & hanging out together in the evening. Cars are needed to get to different place. To Whistler central square you will have to walk about 15 min.
972rd
It's a SCAM DON'T TRUST
Avaliou em 23 de dezembro de 2015
We just booked the place for a night and paid the manager security and half rent in advance. To our surprise he stopped responding to us few days before we were supposed to go. On the day we reached there was nobody and house was locked. We tried door codes. It didn't work. We stayed there couple of hours trying to contact the manager but in vain. We spent the night in car as there were 11 of us and we could not find any accommodation for a big group. It was a big harassment and we filed a complaint as well. Beware!
Asmita S
Beware the owner and your deposit
Avaliou em 3 de junho de 2015
There were 18 of us in town for a group ski trip and we booked the house through a large vacation rental site for owners that shall remain "unnamed". First, some things about the house. The bedrooms are average size but each had it's own bathroom which is a huge positive. The owner also provided 2 roll away beds at "no charge". The house was clean when we arrived. Lots of parking space for cars. It's is right next to Alta Lake which is beautiful. It's not too far from Whistler village either - about a 5 minute drive. There was a shuttle stop not too far from the house if you didn't feel like driving. The kitchen had just enough for what we needed but it is a bit small for 18 people. It didn't have a typical "home" feel to it. It felt more like a motel and a bit antiseptic like a retirement home. There was one average-sized living room space and a large dining room area. These were the only places to hang out other than your room. It's a decent house but you'd think you'd get more for what they charge. I give the house 3.5 stars. On to the bad - the Owner. I was a suspicious of the Owner after booking the house and then reading reviews on other travel sites about the Owner keeping deposits. I documented everything in emails to be safe. First the hot tub was FILTHY. Full of green scum. To the owner's credit she sent someone out the next morning. We didn't hear from her after that though. It got cleaned it but it never fully worked properly. The gas tank to the grill was empty. I asked her if she could replace it or reimburse us if we bought one. No response. We found other "issues" and I emailed her asking her what she wanted us to do. No response. We left a small box of unopened canned goods/drinks on the kitchen counter for the cleaning crew because we did not want the items to go to waste. I asked her if this was ok. No response. I have a feeling she's keeping our rather large deposit for "disposing" of these canned goods. It has been over 3 months and she has not responded to any calls or emails. I filed a complaint with the rental website who let it slip that she responded to the complaint at the end of April saying there was damage to the house. I asked what damages and they said they aren't allowed to tell me. Instead the rental website tells me "I need to find another avenue to recover my deposit". WHAT?! The owner doesn't provide an item inventory either. She can obviously make claims about missing/damaged items or property (or no claims at all for that matter) and keep deposits without repercussion. 0 stars for the Owner and the rental website customer service.
Mack S