Pineapple Beach Club Antigua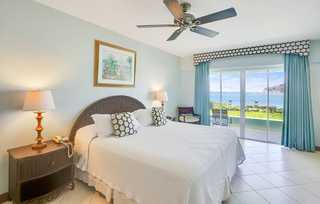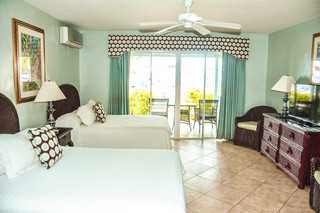 Avaliação TripAdvisor
Baseado em 5474 avaliação
Ver todas
O hotel situa-se ao longo de uma bonita praia e oferece vista para as águas azul-turquesa da Long Bay no litoral nordeste de Antigua. Este resort, localizado no centro de uma paisagem tropical de 10 hectares na impressionante Long Bay, oferece o alojamento ideal para um casamento ou lua-de-mel numa ...
Mais detalhes
Disponibilidade
Selecione a data da sua viagem
Selecione a data da sua viagem para verificar a disponibilidade dos quartos.
Informações do estabelecimento
O hotel situa-se ao longo de uma bonita praia e oferece vista para as águas azul-turquesa da Long Bay no litoral nordeste de Antigua. Este resort, localizado no centro de uma paisagem tropical de 10 hectares na impressionante Long Bay, oferece o alojamento ideal para um casamento ou lua-de-mel numa ilha caribenha. Fica a cerca de 20 minutos de viagem da capital St. John e a 30 minutos do aeroporto. Este hotel balnear familiar compreende um total de 180 quartos distribuídos por edifícios de 2 ou 3 andares. As instalações deste elegante hotel incluem hall de entrada com recepção em serviço sob 2...
Mais detalhes
Entrada a partir de: 15:00
Saída até: 11:00
Comodidades do estabelecimento
Serviços de recepção
Depósito de bagagens
Avaliação dos hóspedes
TripAdvisor
Pontuação dos viajantes
Excelente

2574

Muito Bom

1912

Bom

612

Razoável

223

Ruim

153
Perfil dos viajantes
Negócios

19

Romântica

3120

Viagem a sós

62

Família

978

Viagem com amigos

474
Resumo das pontuações
Atendimento

Custo-benefício

Limpeza

Localização

Qualidade do sono

Quartos
Tudo incluso por um dia
Avaliou em 9 de janeiro de 2018
Eu adorei estar neste resorts por um dia , tem varias opções de entretenimento, restaurante e outros. Fomos passar um dia com um grupos de amigos. Fomos super bem recebidos, os drinks são incríveis... pudemos aproveitar as piscinas e praias fantásticas... e espero voltar mais vezes...
TravelyFood
Praia privada muito boa
Avaliou em 23 de junho de 2012
Estive neste hotel a uns anos. O meu apartamento era em cima da praia, pequeno mas razoável. Os empregados do restaurante eram muito racistas, nao gostava de brancos e nao o escondiam, fomos mal tratados, a organização no mesmo era péssima. A praia era excelente a agua também. Fomos em Agosto era Carnaval, ainda fomos ver como era o Carnaval deles, muita música claro. Conhecemos alguns Portugueses quando ainda havia charters para lá e para muitos outros sítios. No geral gostamos mas há ilhas nas Caraibas com hoteis e praias melhores.
Manuelita S
All Inclusive 10 or 14 Nights Holiday.
Avaliou em 16 de outubro de 2021
Myself & my parents had a luxury holiday here in Antigua in November 2017 & had a fabulous time!! 😍😍😍 The weather was gorgeous aside from a couple of cloudier days however that can be normal for this time of year. Their stunning ocean & beach is in front of this complex so we sunbathed in front of both every day throughout our holiday. Our room was very nice with very comfy beds & breakfast was of high quality as was all food in both Italian & A La Carte restaurant! 😋😋😋Burgers, pizza & fries/ice cream were amazing! 😋😋😋 Staff were very bubbly & attentive especially our hotel maid (young girl) 🙂🙂 Entertainment was fantastic featuring karaoke & live music to dance to. Only disappointment was Antigua's town centre is a good distance from complex however we had a lovely taxi driver to take us there on a day out touring there as well as Dockyard & Devil's Bridge all of which made a great day out. We will definitely return to Pineapple Beach Club & we look forward to that when we do. I wrote this review in December 2017 I must have deleted it by mistake apologies to Pineapple Beach Club & TripAdvisor.
sazzaj1994
Charming and Characterful Pineapple Beach Club
Avaliou em 6 de outubro de 2021
My husband and I visited PBC the last 2 weeks of September and had an amazing time. The hotel has a lovely laid back vibe and is full of character and charm. On arrival we were not assigned the room type that we thought we'd booked but Amber from reception sorted this and assigned us room 229. It's a beautiful room, right on the beach front, spacious, airy and we had everything we needed. Housekeeping was good throughout the fortnight, cleaning every two days and replenishing towels whenever needed.. We thought the bed was comfy and the quality of the bed linen and towels was good. The beach is the highlight of this resort. Think tropical paradise. The resort gardens are stunning and there is crocket, shuffle board and relaxation stations for guests to enjoy. We thought the food and service in The Pineapple Grill was excellent and we liked Chef Pietro and Topaz A La Carte too. Buffet service in Topaz for breakfast was slow due to current covid protocol and the breakfast selection was underwhelming. However, we always found something nice to eat. The Outback BBQ for lunch shouldn't be missed and if you have room after the ribs and chicken don't miss out on the Outback cookies! We also loved the weekly Street Party Buffet and trying the Caribbean food. Having the steel band playing in the background whilst we ate was perfection. We found all the staff to be friendly and professional. Its hard to single anyone out but we partulicularly liked Arlene, who warmly welcomed us to The Outback each day like we were family, Judith who was so friendly and efficient at front of house in the restaurants, and Kevenia in Topaz who was very sweet and helpful. At all times we felt extremely covid secure in this hotel, everything was kept spotless, sanitiser was plentiful and all staff wore masks at all times setting an excellent example for the guests to follow. When we were there Antigua had beach restrictions meaning the it was available til 5pm during the week and 12 noon Saturday and Sunday. I worried about this before the holiday and I wish I hadn't because it didn't affect my stay at all. Most people left the beach before 5pm and at weekends we just moved to one of the beautiful swimming pools. We never had any trouble finding a sunbed on either the beach or by a pool. This was a fantastic holiday, even though we were travelling during a pandemic. I thoroughly recommend PBC.
Jelliekat
Stunning power white beach for my daughters wedding
Avaliou em 28 de setembro de 2021
We were at the pbc from the 11th to 21st of September for my daughters wedding which had been cancelled 5 times over the last 2 years due to the pandemic and It was great, we were a bit apprehensive following a couple of negative reviews before setting off but there was no need to worry, the resort in in a large bay with amazing blue sea and soft white sand the resort is different to our usual mega resorts we tend to visit in Jamaica but has a more intimate colonial feel with wooden ceilings and lush green scenery surrounding the resort, we upgraded to a waterfront 1st floor room and after many years of travelling myself and wife both agreed its the best view we have ever had, the drinks are good the food is good and the outhouse is great to have some tasty bbq ribs and a cold beer with stunning views over the bay, we normally stay at the beach all day on holiday but fold laying in the shallow part of the infinity pool with a cocktail right next to the beach was really relaxing and memorable, the staff are spot on and really polite and everything is well maintained and managed, the wedding went like a dream and the setting was spectacular, hope you have a great time as we did, Trev in Mk
Trevor S