Fraser Crossing and Founders Pointe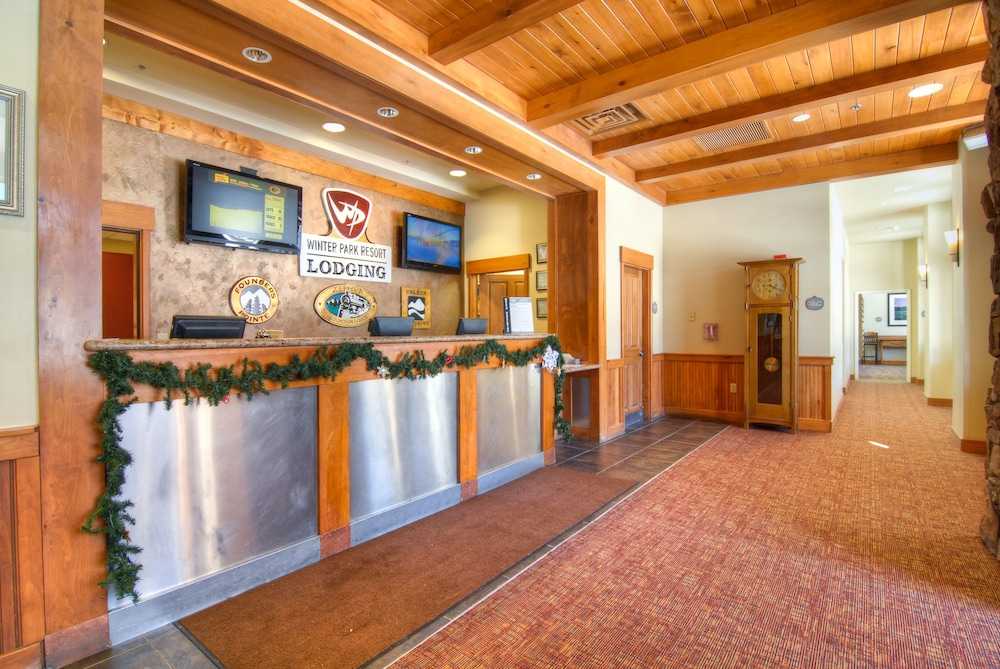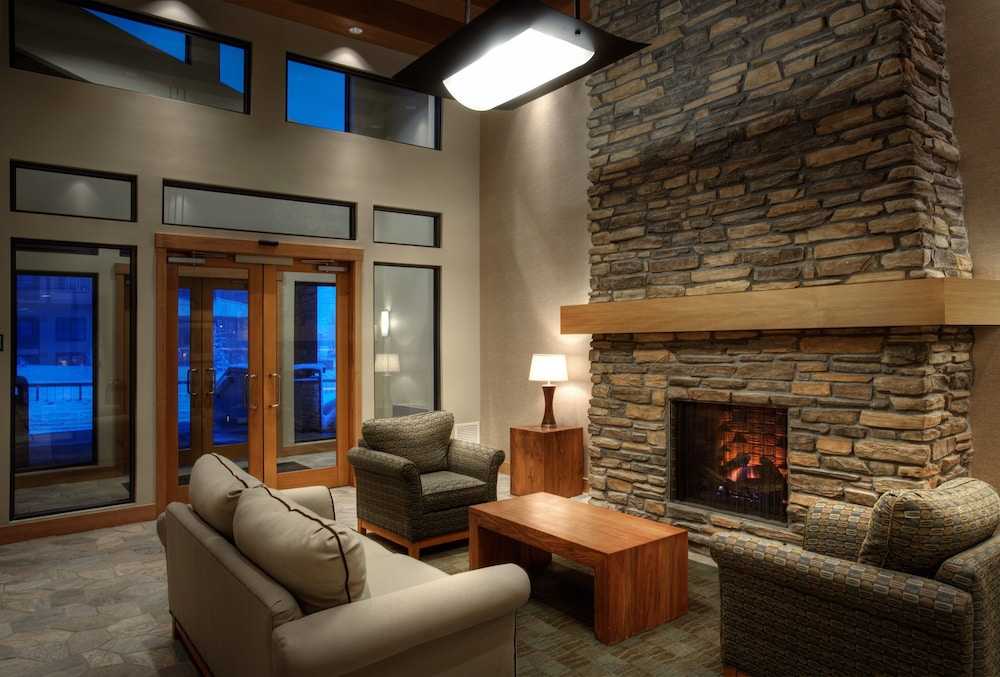 Avaliação TripAdvisor
Baseado em 219 avaliação
Ver todas
O estabelecimento localiza-se na nova aldeia pedonal do Winter Park Resort. Fica a uma curta distância (aproximadamente 200 m) dos teleféricos do resort. O resort apresenta uma arquitetura clássica de montanha, bem como comodidades modernas e lojas. A apenas alguns passos, os hóspedes poderão aceder...
Mais detalhes
Disponibilidade
Selecione a data da sua viagem
Selecione a data da sua viagem para verificar a disponibilidade dos quartos.
Informações do estabelecimento
O estabelecimento localiza-se na nova aldeia pedonal do Winter Park Resort. Fica a uma curta distância (aproximadamente 200 m) dos teleféricos do resort. O resort apresenta uma arquitetura clássica de montanha, bem como comodidades modernas e lojas. A apenas alguns passos, os hóspedes poderão aceder uma lareira e um churrasco, assim como à aldeia e ao teleférico. O edifício dispõe de estacionamento subterrâneo aquecido em parque e garagem. O acesso à Internet de alta velocidade e os serviços de quartos e de lavandaria encontram-se ao dispor mediante pagamento adicional. Os hóspedes serão receb...
Mais detalhes
Entrada a partir de: 15:00
Saída até: 11:00
Comodidades do estabelecimento
Avaliação dos hóspedes
TripAdvisor
Pontuação dos viajantes
Excelente

90

Muito Bom

77

Bom

28

Razoável

13

Ruim

11
Perfil dos viajantes
Negócios

2

Romântica

65

Viagem a sós

5

Família

112

Viagem com amigos

16
Resumo das pontuações
Atendimento

Custo-benefício

Limpeza

Localização

Qualidade do sono

Quartos
Great Unit but Kinks with Property
Avaliou em 12 de agosto de 2021
We really liked our Founders Pointe unit (4340) as it was spacious, well-equipped and tastefully decorated. It was also nice to walk to dinner across the street. However, we were disappointed that the hot tub was drained due to a pipe issue. A key reason we had chosen this property was to use the hot tub after a day of hiking. Also, we woke up to loud construction outside our window on 2 out of 3 mornings.
TravelingMamaGlv
Large studio suite, great location, but not perfect
Avaliou em 22 de abril de 2021
We stayed March 2021 to go skiing/snowboarding and had a large studio suite on the top floor. The building appears pretty new and is right across the street from the lifts, rental shop, restaurants, etc. Our room: being on the top floor we had a high vaulted ceiling, making the room feel even more spacious. There was a kitchenette with stove top, sink, minifridge, dishwasher, and plates/cups/bowls/cookware/utensils/etc. There is a small table and chairs that can seat 4, a pull-out sofa, an upholstered chair, a ceiling fan, a gas fireplace, board games, coffee table, and king sized bed. Everything was in new/good shape. The bed was comfortable. We could open the windows to let in fresh air. The room was very quite - we could not hear the people next door nor in the hallway. The free wifi was fast. Water pressure was good with great hot and cold water. The room included a key to a ski/board locker on the ground floor. The resort has free wagons to put your ski gear in to help walking to/from the lifts easier - although you need to time it right because they do run out as people use them and take them. It's an easy walk to the slopes. Note if you want to park in the lot inside the building, you have to do that separately and in advance. It is a heated garage and is worth it. There is only one washing machine in the building, with two driers. Unfortunately the washing machine in our building was broken and the front desk (across the street) wasn't much help. So be careful planning to do laundry while you're there. The elevator is situated on one side of the building and our unit was on the other side, so we had a LONG walk to the elevator and back. This would be really unpleasant in ski boots (note, I rented a shoe locker by the lifts and changed into my boots there). This is basically a condo rental, so there is no housekeeping during your stay. Hot tubs and stuff were all drained and unused due to Covid. The mountain is awesome and everything went smoothly. One note: if you have beginners, you have to sign up for a class to have access to beginner area. Otherwise you have to ride a lift to get up to the green slopes - which can obviously be intimidating for beginners.
Michael M
This Unit is Not Cared For
Avaliou em 20 de setembro de 2020
We stayed at Fraser Crossing unit # 3314 September 10-13 and regret choosing this unit from other options. It appears as if the property management company may not inspect this unit on a routine basis. The dishwasher had a funky/musty smell, one of the frying pans was dirty and has a handle that is ready to fall off at any moment (hopefully you won't have bacon grease in it when it does), the main bathroom door does not latch (we used a weighted vase to hold it shut when in use), the master shower almost does not shut off (you have to struggle to find the sweet "spot" to make it stop), the carpet was dirty and full of spots throughout and the patio was filthy with dirt caked on the furniture as if it hasn't been cleaned all summer. There were electrical cords hanging from above due to construction which not only looks horrible but could be dangerous. Be aware that this unit has ZERO view except for weeds (it's as if you are in a basement) and it backs to the main highway so expect a roar of traffic during the morning/day. The linens and bedding were clean and acceptable which is the only reason why it didn't get a 1 star.
DianaBrek
I might rather camp in winter- dangerous and disappointing.
Avaliou em 19 de fevereiro de 2020
Fraser Crossing- Carpets are dirty, you will get hair balls stuck to you if you sit on floor- have ripples, and snagged( and this is their "gold unit")- Cancelled shuttle entirely that used to be a huge draw for us to rent rooms here- good luck figuring out the bus now. The sofa has stuffing coming out. Rode elevate from 5 to 1- it crashed the last 2 floors, had to call for help- the "help" couldn't pry the doors open with 3 families stuck- and it was allegedly a 3500# capacity-one little girl puked all over the elevator due to heat and anxiety- I had to call my dad to come pry the elevator open- thank-goodness he was at the base and strong enough get it open (he's over 70 folks). They didn't want anyone's names in case of whiplash or injury. They then "fixed the elevator"- but didn't lean the puke entirely off the elevator floors/walls. It smelled so awful- it almost made you vomit to have the door open. The garbage disposal was inoperable. If you call front desk because sixth floor is having a party, or having a gymnastics/wrestling meet keeping you awake- too bad. Blinds were broken. No ceiling lights or ceiling fans. They let you use a vaporizer/humidifier- I spent more than hour cleaning the scale and mold out of the vaporizer/humidifier. No ice makers in unit. The master bathroom had a broken seal between the sink and the pipes. It began leaking without the water on, ruined everything we owned under the sink- we called- after explaining the difficulties we have had- she said we would need to call the owners HOA since she had other things and guests she needed to take care of. Apparently only one person works the desk at night so this might be an expected call? One of two tv's worked- we called maintenance- and then showed them how the one tv that actually worked kept getting channels changed and having MMA fights cast on it- the two four year olds did not find this entertaining- just glad it wasn't porn.
Sakinori
Close to ski lifts but lacks amenities.
Avaliou em 5 de janeiro de 2020
My husband and I stayed here during our trip to Winter Park. The place (cant call it a hotel as it lacks amenities) is just a short walk from the ski lifts. It has a convenient ski gear locker and you can pull your skis on a little troley all the way to the door. The rooms are basic and a bit dated, however generally clean. To our surprise the room was not equipped with a kettle and there was no filtered water available anywhere in the building. Inside the room the temperature was incredibly high. We couldnt sleep the first night. When we enquired about this the next day, we were told that there is no individual control of temperature and the best we can do it to open a window. It seemed very wasteful to use up so much energy on heating only to have to have the windows open. We felt isolated in this resort. There was no hotel bar or a restaurant and the area turned into a ghost town in the evening. The free shuttle to the village was not adhering to the schedule and on some evenings it didnt turn up at all. Food and drinks in the Winter Park are very expensive and lack quality. Overall, I dont think the visit was worth the money.
64ludmilal