Staybridge Suites Milwaukee Airport South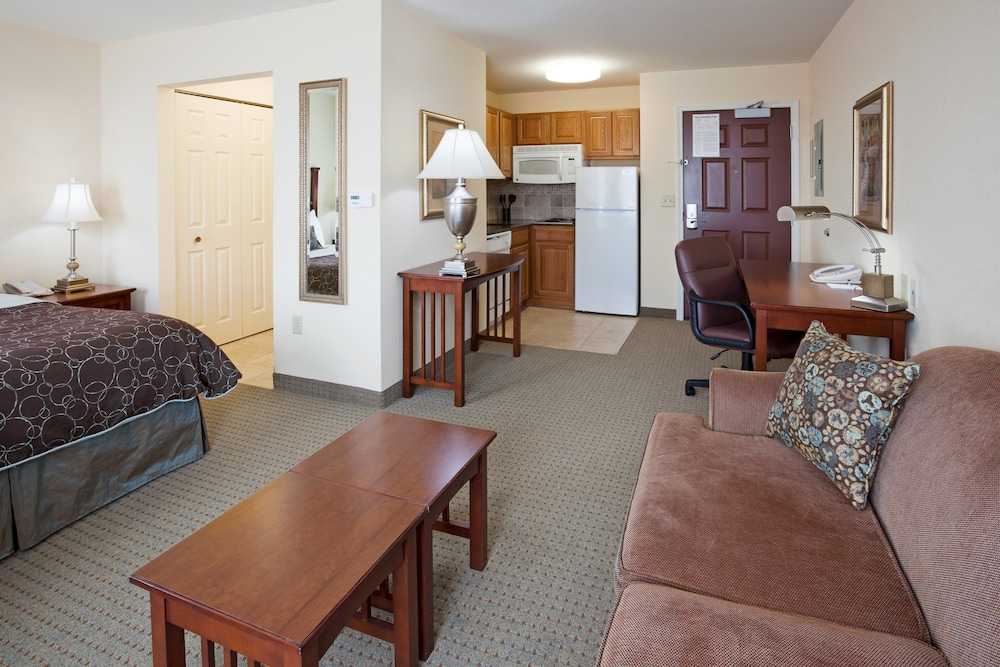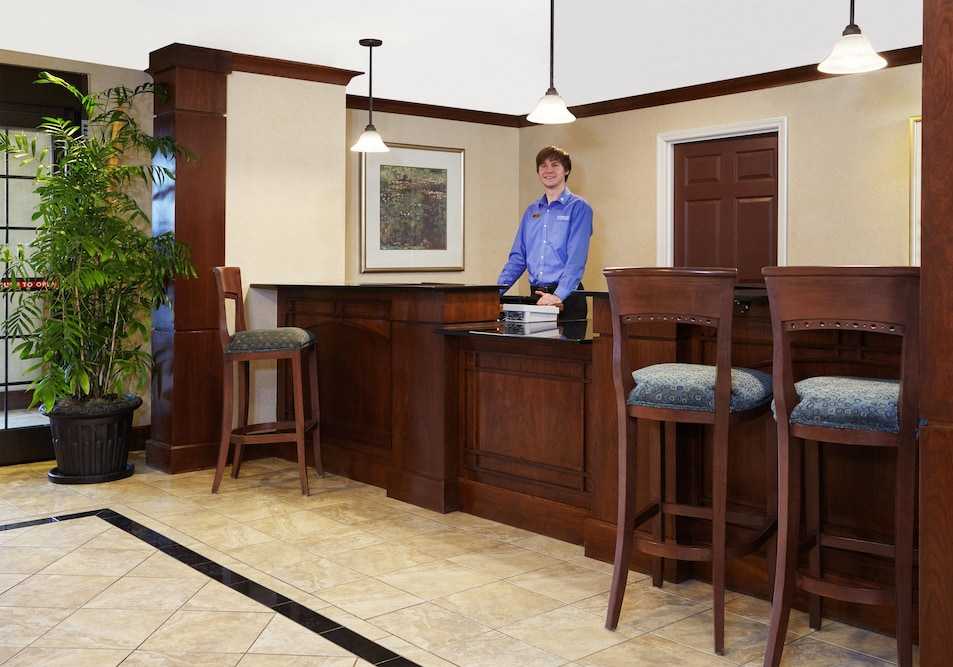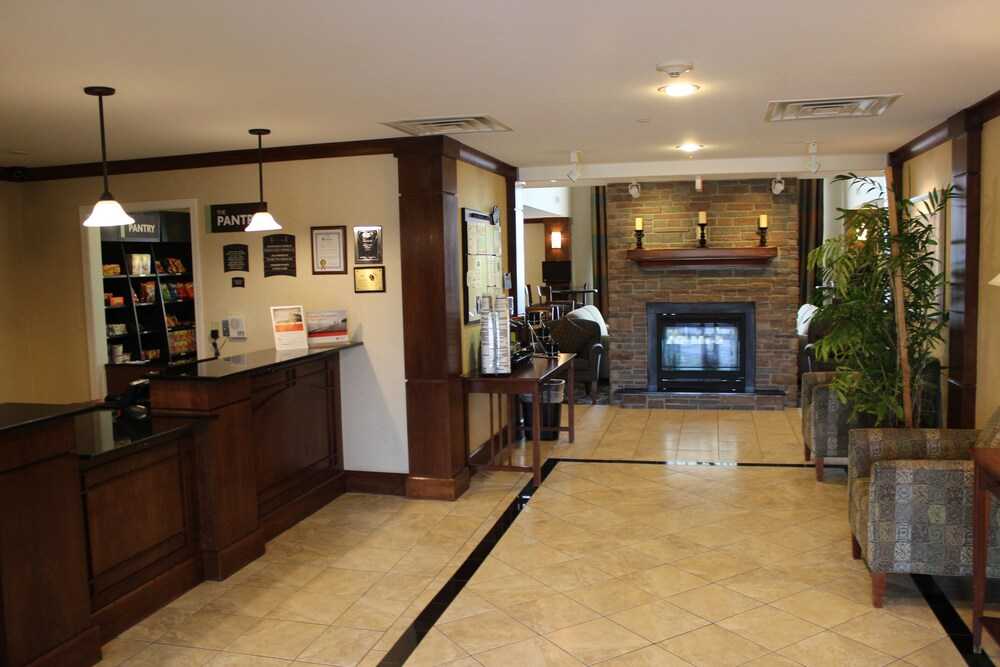 Avaliação TripAdvisor
Baseado em 206 avaliação
Ver todas
Este agradável hotel fica em Milwaukee Area. Estão disponíveis 118 unidades de alojamento para conveniência dos hóspedes. Não são permitidos animais de estimação nas instalações.
Mais detalhes
Disponibilidade
Selecione a data da sua viagem
Selecione a data da sua viagem para verificar a disponibilidade dos quartos.
Informações do estabelecimento
Este agradável hotel fica em Milwaukee Area. Estão disponíveis 118 unidades de alojamento para conveniência dos hóspedes. Não são permitidos animais de estimação nas instalações.
Entrada a partir de: 15:00
Saída até: 11:00
Comodidades do estabelecimento
Piscina e comodidades de bem-estar
.
Serviços de recepção
Depósito de bagagens
Avaliação dos hóspedes
TripAdvisor
Pontuação dos viajantes
Excelente

125

Muito Bom

46

Bom

17

Razoável

11

Ruim

7
Perfil dos viajantes
Negócios

70

Romântica

35

Viagem a sós

9

Família

75

Viagem com amigos

15
Resumo das pontuações
Atendimento

Custo-benefício

Limpeza

Localização

Qualidade do sono

Quartos
excelente hotel com muito bom cafe da manha
Avaliou em 3 de setembro de 2013
muito bom hotel excelente atendimento no check inn e no check out bom café da manha otima piscine e hidromassagem hotel muito bem localizado, com preco razoavel, bom service de quarto, area da cidade tranquila.
0807Hector
The hotel itself is great, the staff...
Avaliou em 10 de outubro de 2021
We stayed here for one night on our way through Milwaukee, opting for a suite with separate rooms and a kitchenette. It was a great hotel in terms of amenities. Room was clean, breakfast was fine, location was fine for our needs. On the night we stayed there someone on our floor burned a bagel and set off the fire alarm. We had already put our children to sleep, and this was very jarring. I ran down the hall to see two other guests fanning a lot of smoke, a bagel in the trash bin charred to near dust. We got our shoes on and went to our car, our toddler distraught. There were no staff members outside when we got there, some guests mulling about. After a few minutes I went to the front desk and asked how long we had to stay out of the hotel. The desk clerk just laughed and said we didn't have to, it was not an emergency. The fire alarm went off and on a couple times, renewing my toddler's concern every time (even to this day when a light flashes). The fact it wasn't an emergency is great, but the lack of staff proactively telling guests that there was no emergency is a problem. I know what happened because I saw the smoke--I ran towards the source of the smoke to know how endangered was my family. I didn't encounter hotel staff inside or outside, until I went to the front desk. It's a fine hotel. Hopefully this can be a teaching moment for staff.
Cherrymountain
Consistently excellent!
Avaliou em 11 de fevereiro de 2021
We have stayed here numerous times and never been disappointed. Even amid Covid-19, Staybridge is on top of every concern and anticipates what its guests will need and want. They pay great attention to cleanliness in all areas and the guest rooms and lobby show their success. When we walk into the lobby, it feels like home. Friendly faces (who remember us from previous visits) and a warm reception are really appreciated. The rooms are spacious and quiet - perfect for my husband who has health issues. Whenever he makes a doctor's appointment in Milwaukee, the first thing he asks me is if I've made arrangements at this Staybridge. I always loved their evening meals and breakfasts, but they still do a great job on an abbreviated menu because of Covid. The hotel is right next to a Walgreens which makes it super-convenient for health products or a late night snack run.
pilotmom90
A nice place to stay
Avaliou em 11 de agosto de 2020
A good place to stay, COVID-19 ready. Stayed here many times before COVID-19, always ready. A nice place to stay around Franklin and Milwaukee. Very accommodating. A short hop to some good brews and food.
Tim M
Spartan and dated
Avaliou em 3 de julho de 2020
We stay at Staybridge Suites frequently and this property was not up to the standards that we usually experience. The property is easy to find and located in a quiet location. At check-in my status was not acknowledged, room rate was not confirmed, and no COVID 19 precautions were mentioned. The process for breakfast was explained. None of the card keys that I was given opened any of the outside doors so I had to go back to the desk to ask for new cards. The chairs were stained and worn. The bed and bedding was comfortable. The carpet was clean and the AC worked well. The bathroom was stocked with only 1 wash cloth and hand towel, and 2 bath towels, a used bottle of hand lotion and no extra tissues or toilet paper. There was mold around the tub. The people staying above us were noisy.
beausmom1