Quality Inn & Suites Woodland - Sacramento Airport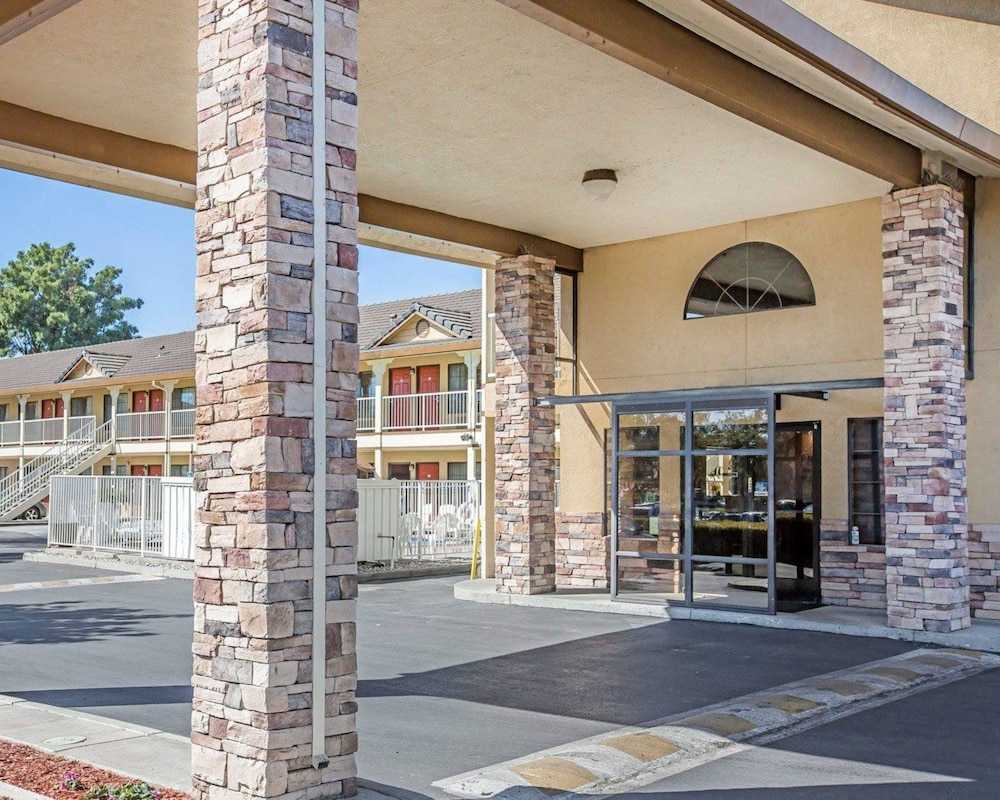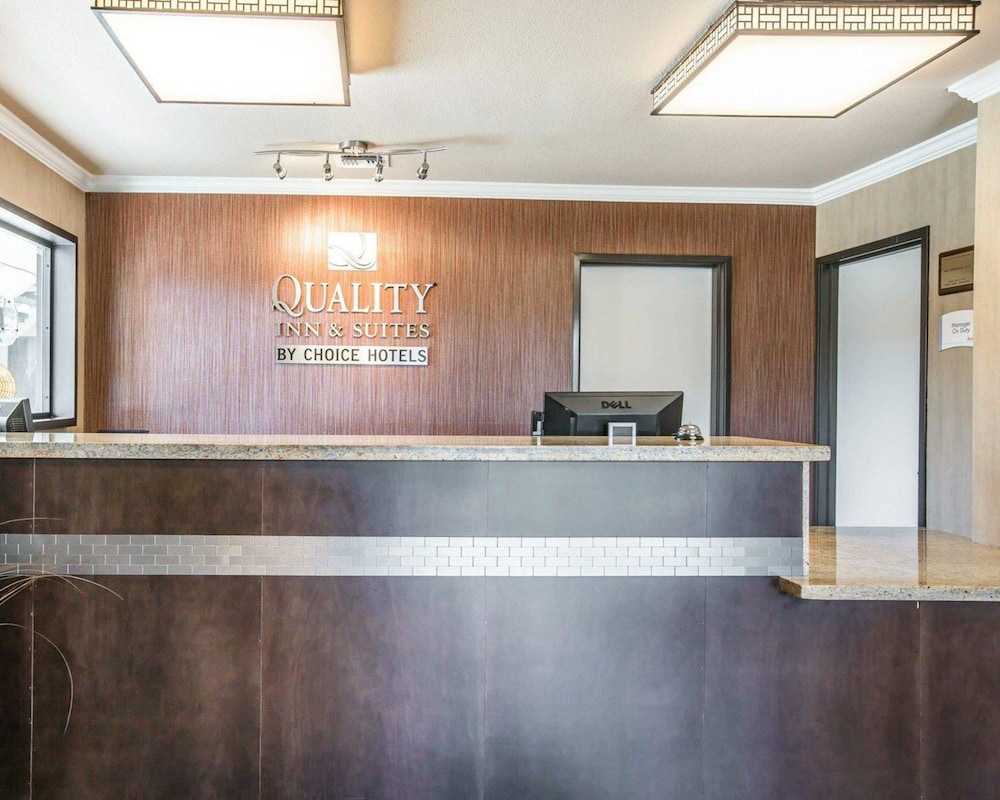 Avaliação TripAdvisor
Baseado em 102 avaliação
Ver todas
Este encantador hotel encontra-se em Woodland. Estão disponíveis, no Quality Inn & Suites Woodland - Sacramento Airport 50 quartos para conveniência dos hóspedes. Este estabelecimento não aceita animais de estimação. Alguns dos serviços acima referidos podem ser cobrados.
Mais detalhes
Disponibilidade
Selecione a data da sua viagem
Selecione a data da sua viagem para verificar a disponibilidade dos quartos.
Informações do estabelecimento
Este encantador hotel encontra-se em Woodland. Estão disponíveis, no Quality Inn & Suites Woodland - Sacramento Airport 50 quartos para conveniência dos hóspedes. Este estabelecimento não aceita animais de estimação. Alguns dos serviços acima referidos podem ser cobrados.
Entrada a partir de: 15:00
Saída até: 11:00
Comodidades do estabelecimento
Comodidades / Instalações para negócios
Salas de Reuniões
Avaliação dos hóspedes
TripAdvisor
Pontuação dos viajantes
Excelente

15

Muito Bom

26

Bom

20

Razoável

16

Ruim

25
Perfil dos viajantes
Negócios

22

Romântica

31

Viagem a sós

7

Família

26

Viagem com amigos

4
Resumo das pontuações
Atendimento

Custo-benefício

Limpeza

Localização

Qualidade do sono

Quartos
Don't waste your $
Avaliou em 24 de junho de 2021
They boast about taking Covid precautions. But, while I was required to wear a mask, the man who checked me in DID NOT HAVE ONE! When I got to my room, the cleaning staff were eating their lunch IN MY ROOM! I'm 6'4", so showers are often lower than I find comfortable - but I swear this one was made for midgets. I had to do an actual back bend to wash my hair. And minor - but annoying - the top drawer of the dresser would not stay closed. I finally just stopped closing it.
U9262IQstevenm
What's Notable...
Avaliou em 30 de março de 2021
Hotels are hotels and we stay in a lot of them. As long as the basics are covered, they're mostly distinguishable because of what DOESN'T work well - if the cleaners have been a little lax, or the sheets are scratchy, or the mattress is beyond its expiration date. This hotel ticked all the usual boxes for comfort and cleanliness, as promised. What made it notable was Jeff. He was the desk clerk when I checked in, personable, professional and cheerfully helpful. I was using a walker and he smoothed the process for me in so many ways- opening doors, wrestling luggage, selecting a suitable room, and a number of other kindnesses. His service was exceptional and far beyond what might have been expected. Well done!
melissa m
Scam artists
Avaliou em 28 de fevereiro de 2020
When we arrived they had two reservations one with them directly abd one with bookings.com we Were then told that we were going to be charged in $80 nose show fee for the booking.com reservation because we already paid for the room through them and they couldn't cancel the bookings.com at this point. My boyfriend asked her to use the bookings.com and cancel the one we made directly with them. She said she could not do it and passed it off to bookings.com who we called and they said, no we have to straighten it out with the office manager at the hotel. We then went back to the office manager who then passed the buck onto corporate Choice Hotel customer service, but they told us it's up to the manager to make that determination. We then called back the manager and we're told that there was no way they could resolve this that we had to pay the fee because we didn't show up for our bookings.com reservation. When we originally maybe bookings.com reservation. Our card was declined. We called the hotel to make it directly and asked specifically are there any reservations pending with you from bookings.com for our stay? They assured us that we had no other reservations. We then proceeded to make the reservation with them directly and when we showed up this was the treatment we received from Quality Inn. We have not been able to resolve this the receptionist at the hotel made that choice so that they could charge us an $80 No show fee. It was a manipulation by Quality Hotel to make money. We were there the night before we showed up for our reservation. There was not a no-show. We were standing in the lobby. We asked them to use the booking.com reservation and she refused They created a situation so that they could charge us a no-show. I would highly recommend to anyone read the reviews about this hotel before you book a reservation. You will see over and over again scam artist damn scammers.
Sadsorrytraveler
Avoid this hotel at all cost.Do not book hotels through Choice hotel
Avaliou em 6 de novembro de 2019
You don't find there Customer care, customer service, customer friendly, what you there find smelly rooms, filthy facilities, unfriendly staff. They room they put you in you have to accept it or walk out. Thin walls you will hear you neighbors snoring. My check in was a nightmare so the room. Think twice before you book this hotel. My room smelt so bad that I left the hotel after 10 minutes and moved to another hotel. Despite of many available rooms the hotel manager refused to change my room. The choice hotel is a scam. If you call for help your call will end up in El Salvador.
Darush S
Do not stay here
Avaliou em 18 de outubro de 2019
My husband made a reservation online without noticing it is a smoking room. Upon entering the room we immediately reported to the staff that we do not want a smoking room. The response was that we booked the room online therefore he can't/won't change it for us. Not until we called Quality Inn customer service, he contacted his manager and then charged a $50 change fee for switching from a queen size to a non-smoking King size room. The staff's attitude was rude and the hotel's policy is unaccommodating.
Persnickitties