Chicanná Ecovillage Resort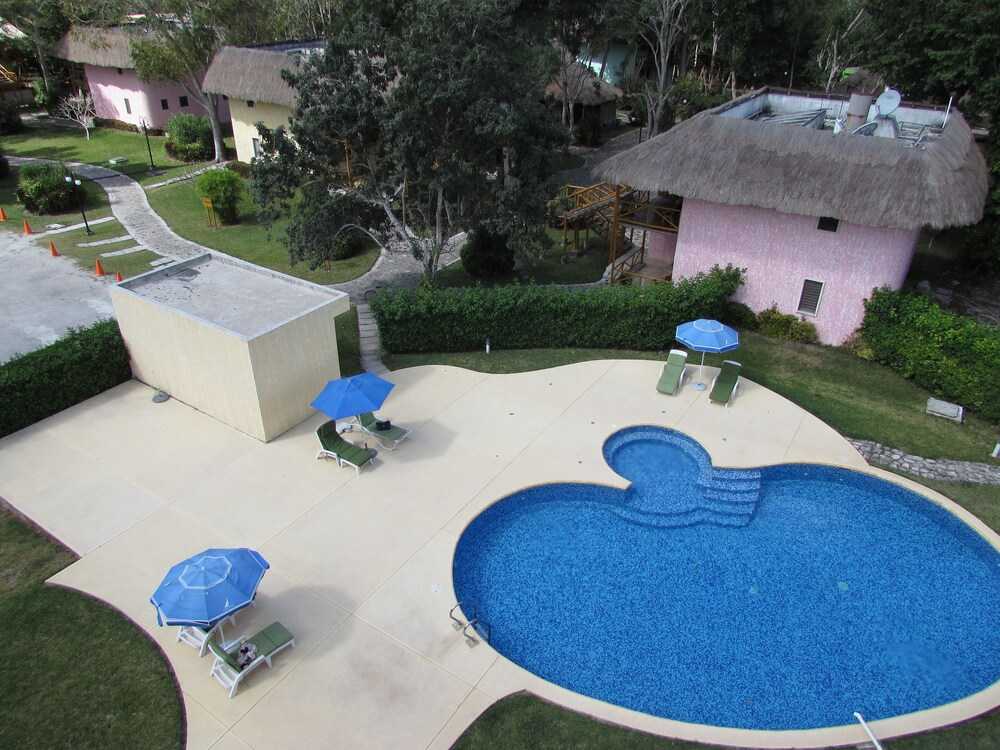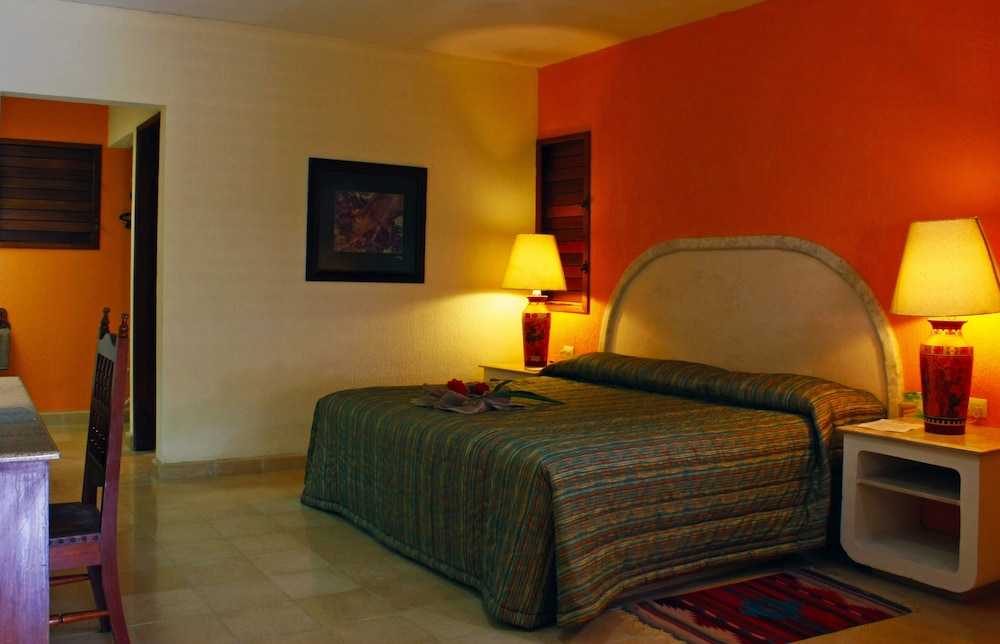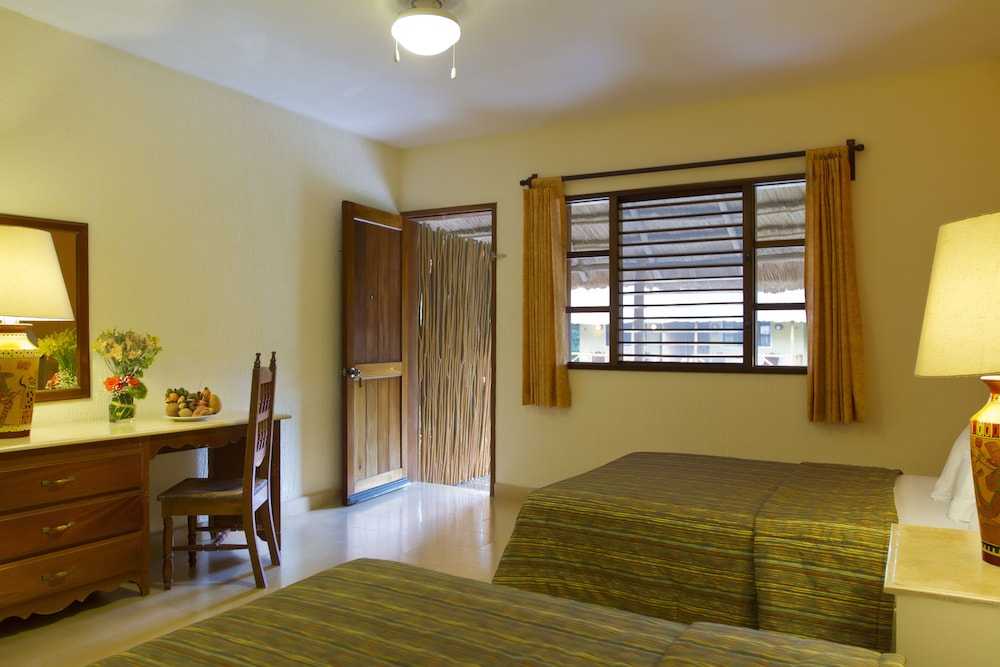 Avaliação TripAdvisor
Baseado em 575 avaliação
Ver todas
Localização Do Estabelecimento Em Calakmul, Chicanná Ecovillage Resort ficará na área suburbana, a 15 minutos a pé de Chicanná e de Reserva de Biosfera de Calakmul. Este resort está a 2,7 km (1,7 mi) de Becán e a 8,2 km (5,1 mi) de Ruínas de Xpujil. As distâncias são apresentadas à 0,1 milha e ao ...
Mais detalhes
Disponibilidade
Selecione a data da sua viagem
Selecione a data da sua viagem para verificar a disponibilidade dos quartos.
Informações do estabelecimento
Localização Do Estabelecimento
Em Calakmul, Chicanná Ecovillage Resort ficará na área suburbana, a 15 minutos a pé de Chicanná e de Reserva de Biosfera de Calakmul. Este resort está a 2,7 km (1,7 mi) de Becán e a 8,2 km (5,1 mi) de Ruínas de Xpujil. As distâncias são apresentadas à 0,1 milha e ao quilómetro mais próximo.
- Chicanná - 0,8 km/0,5 mi
- Reserva de Biosfera de Calakmul - 1,1 km/0,7 mi
- Becán - 2,9 km/1,8 mi
- Ruínas de Xpujil - 8,2 km/5,1 mi
- Ruínas de Hormiguero - 29,2 km/18,1 mi
- Cueva de Murciélago - 37,5 km/23,3 mi
- Ruínas de Balamku ...
Mais detalhes
Entrada a partir de: 15:00
Saída até: 11:00
Comodidades do estabelecimento
Comida / Bebida
Restaurante
Piscina e comodidades de bem-estar
Piscina Exterior
Serviços de recepção
Depósito de bagagens
Avaliação dos hóspedes
TripAdvisor
Pontuação dos viajantes
Excelente

99

Muito Bom

236

Bom

145

Razoável

56

Ruim

39
Perfil dos viajantes
Negócios

5

Romântica

299

Viagem a sós

16

Família

125

Viagem com amigos

76
Resumo das pontuações
Atendimento

Custo-benefício

Limpeza

Localização

Qualidade do sono

Quartos
Acordar com os pássaros
Avaliou em 13 de junho de 2016
Infra estrutura simples, conforto básico. Chuveiro com pouca água. O diferencial é o som da natureza. Noite relaxante com o som dos grilos e insetos noturno. Acordar com o canto de diversas aves, isso não tem preço!! Recomendo deixar sempre a porta fechada para não entrar insetos. Wi-Fi fraco nos quartos.
HannaB461
A night in the Jungle
Avaliou em 22 de abril de 2021
Booked for the "Eco" adventure idea. Thought I saw a picture with a monkey somewhere online....was thinking it would be Eco/Animal centered. At check in my limited Spanish didn't help much. All we understood was there are no animals here or around here, only if you drive 2 hours to Calakmul. The guys checking us in was not helpful at all (we should have kept driving). I later learn the cool bat cave is only about 1/2 hr away....we could have gone to see that. Regardless, we checked in and I think paid "gringo rates" for a very basic room with hard beds, no A/C and a loud fan. We are adventure travelers and made the best of it. We saw mot mots, kiskadees, yellow oriels and others birds. The sounds at night are very cool. The pool was clean and we spent time out there to cool off a bit, although it was actually pretty warm, it was cooler than the air. We were the only ones at the resort until dusk. One other couple showed up, but I heard them leave around 4:30am. We walked the grounds and everything is very run down. The square pool in the photos is no longer there. All the bathrooms were locked-probably because of lack of business due to the pandemic. Were going to give business to the restaurant, but the lights were not even on, went in and ordered two warm beers. Skipped dinner since nothing was up and running and imagined it would have taken forever. Drove into Xpujil and got pollo asada and a six pack to go. I never give negative reviews, so feel bad, but this place just needs some love and I didn't complain about the bugs, because you are in the jungle-you should expect bugs.
fongsters
Old fashioned, Needs refurbishment.
Avaliou em 11 de novembro de 2020
We were here during the Covid 19 pandemic and were the only guests in hotel. The staff did their best to try to make our stay acceptable. We did not want to venture out at night it being very dark and restaurants were a 20 min drive. The restaurant in the hotel was closed and so one night our dinner( which was fetched we think from some nearby restaurant) was brought to our room and the next was served in the reception area on a little table...while they continued to work on their computers! However once these difficult times have passed this has all the possibilities to be a great location for visitors to Calakmul (currently closed) IF the hotel is renovated . It feels tired and sad at present.
saucon
Quaint place to rest
Avaliou em 12 de setembro de 2020
Took a road trip with some friends and this place was great to spend the night and then continue with the trip. Rooms are sample and give the feels of being right in the middle of the jungle. They have a very good breakfast buffet and nice pool.
AstralTravelMX
Quiet jungle retreat with clean rooms and decent food
Avaliou em 2 de março de 2020
Three room buildings keep scale low and small. Beds and room are spotless and comfortable. Pool is refreshing. Restaurant offers reasonably priced food. It's a great spot and quiet enough to hear the birds.
SnowbirdsfromVT