Holiday Inn Express Yorkton East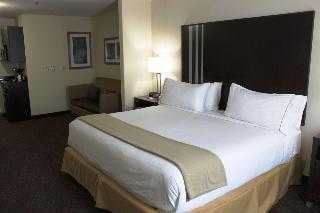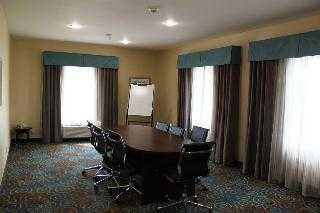 Avaliação TripAdvisor
Baseado em 132 avaliação
Ver todas
Este agradável hotel, pode encontrar-se em Yorkton.
Mais detalhes
Disponibilidade
Selecione a data da sua viagem
Selecione a data da sua viagem para verificar a disponibilidade dos quartos.
Informações do estabelecimento
Este agradável hotel, pode encontrar-se em Yorkton.
Entrada a partir de: 15:00
Saída até: 11:00
Comodidades do estabelecimento
Comodidades / Instalações para negócios
Salas de Reuniões
Piscina e comodidades de bem-estar
.
Serviços de recepção
Depósito de bagagens
Avaliação dos hóspedes
TripAdvisor
Pontuação dos viajantes
Excelente

64

Muito Bom

51

Bom

11

Razoável

3

Ruim

3
Perfil dos viajantes
Negócios

40

Romântica

22

Viagem a sós

9

Família

36

Viagem com amigos

12
Resumo das pontuações
Atendimento

Custo-benefício

Limpeza

Localização

Qualidade do sono

Quartos
Comfortable and clean
Avaliou em 11 de outubro de 2021
Stayed for two nights. Front desk staff always friendly. Very comfortable room. Morning breakfast was fantastic, plenty of hot choices. . TV and room furnishings are Bert nice. Staff very friendly. Especially front desk. Will always stay here when in town.
H1764JLgregs
Good Overnight Stop
Avaliou em 2 de outubro de 2021
We stayed overnight at this property on our way west on the Yellowhead. It is located right near the junction of Highways 9, 10 and 16. A block off the highway so a quieter location. We had a NS, King suite with a separate living area, good sized room. There was a desk and chair, fridge, microwave, Keurig coffee maker and sofa bed. The very weird thing was that there were no end tables or a coffee table so when sitting on the couch there was no place to put anything. Room was clean and well kept. Bathroom was clean and functional. There were a decent number of electric outlets. Several restaurants reasonably close. Good value for the room. We would stay here again.
Tom H
Passing through
Avaliou em 13 de setembro de 2021
I stopped in for a single night while travelling on business. The staff was fantastic and very accommodating and I got a great room rate. The hotel was newer and very clean. I would stay there again and it's in a great location. It was close to restaurants and other local attractions.
gizbot
Great place to stay
Avaliou em 29 de agosto de 2021
Renovated rooms, very comfortable beds and pillows. Great breakfast selection included. Coffee, tea, hot items inc. pancakes, eggs, bacon and French toast. Toaster for bagels, English muffins and bread. Make your own pancakes. Easy check in, covid protocols in place - some people refused to cooperate. My only issue is no one addressed that.
lapazabsoluta
1990 internet speed. Worst ever! Bad front desk too.
Avaliou em 11 de julho de 2021
At arrival Front desk lady took 10 minutes to get the idea I was there, 2:30pm, had to say ahem…several times. No luggage racks anywhere. When I asked they said oh well guess they are in use? There was 4 cars in the lot on a Sunday. Hi speed internet, hahaha. Define that please? I need speed for work laptop access, so connected by Ethernet and wifi to test with ookla Speedtest as web pages took 2 to 3 minutes to load. Wired= 12.39Mbps download and 0.51 upload WTF? This 1990 speeds. Wifi is worse at 7.36Mbps? Wow. Shame on you Holiday Inn!!! Even in a small Sask City like Yorkton you can buy a better router or mesh system and pay the 100 bucks a month for a good internet plan. This is pathetic in 2021.
AlbertaBeef