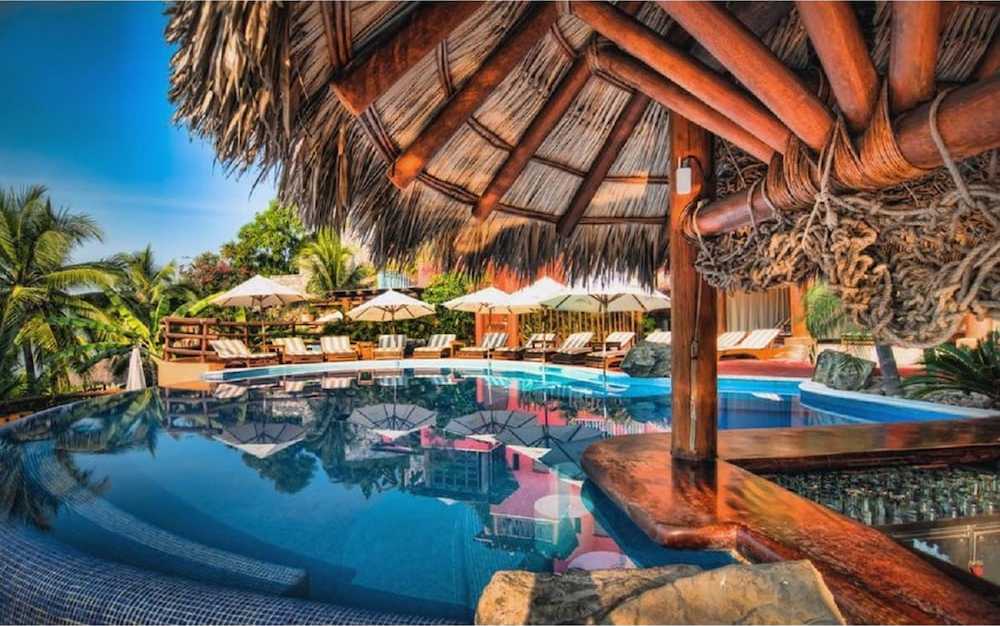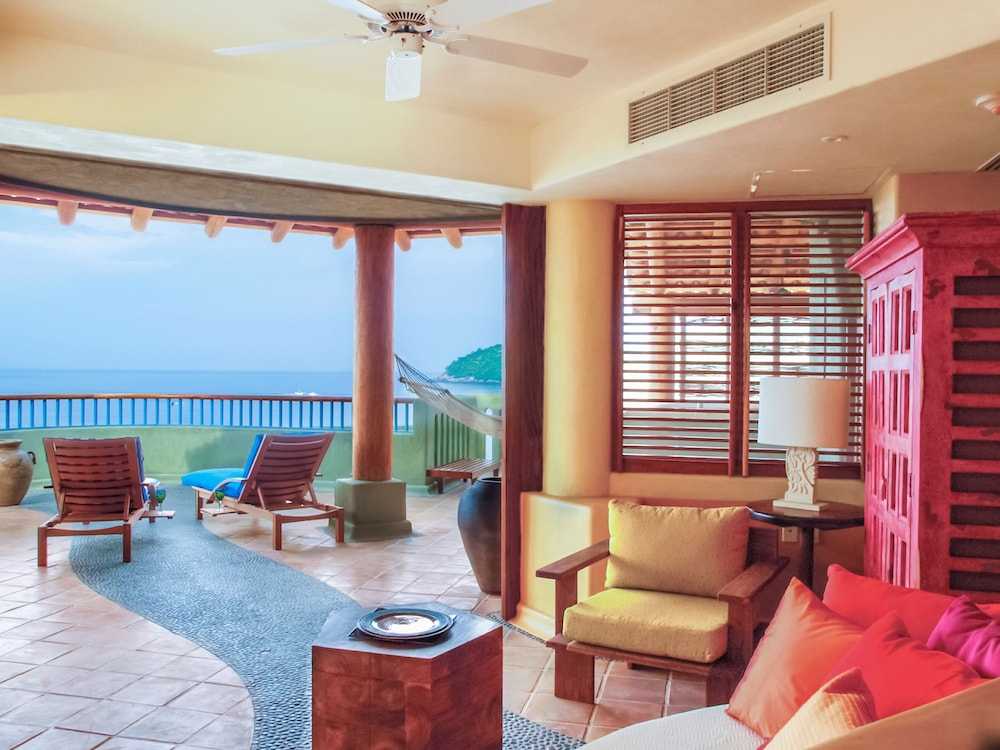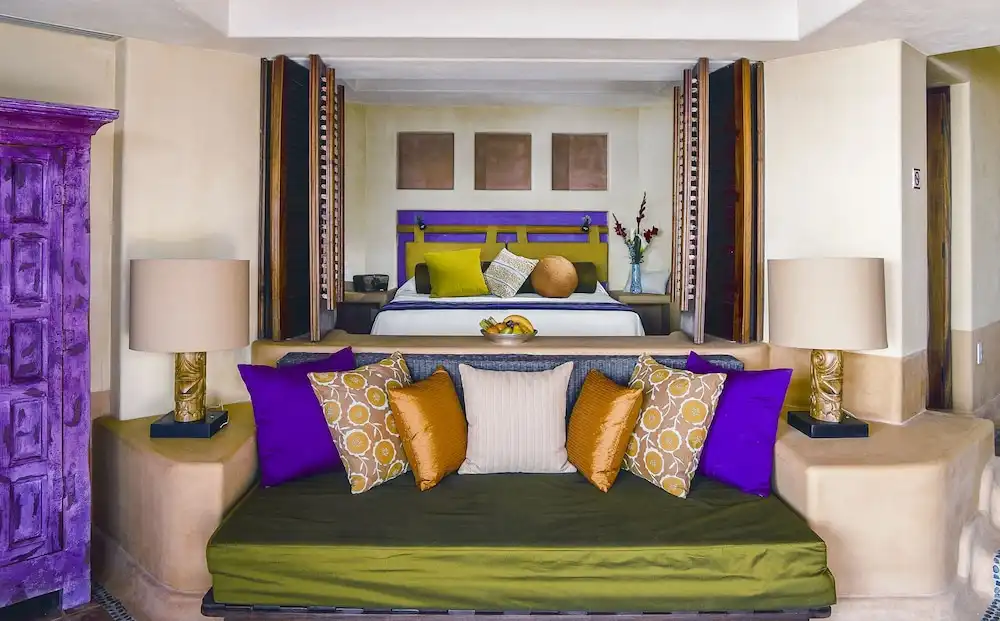 Avaliação TripAdvisor
Baseado em 644 avaliação
Ver todas
Localização Do Estabelecimento Com uma estadia Embarc Zihuatanejo em Zihuatanejo (Playa La Ropa), ficará apenas a alguns passos de Baía de Zihuatanejo e de Praia de La Ropa. Este resort de 4 estrelas está a 1,7 km (1,1 mi) de Mercado Municipal e a 2,3 km (1,4 mi) de Museu Arqueológico da Costa Grand...
Mais detalhes
Disponibilidade
Selecione a data da sua viagem
Selecione a data da sua viagem para verificar a disponibilidade dos quartos.
Informações do estabelecimento
Localização Do Estabelecimento
Com uma estadia Embarc Zihuatanejo em Zihuatanejo (Playa La Ropa), ficará apenas a alguns passos de Baía de Zihuatanejo e de Praia de La Ropa. Este resort de 4 estrelas está a 1,7 km (1,1 mi) de Mercado Municipal e a 2,3 km (1,4 mi) de Museu Arqueológico da Costa Grande. As distâncias são apresentadas à 0,1 milha e ao quilómetro mais próximo.
- Baía de Zihuatanejo - 0,1 km/0,1 mi
- Praia de La Ropa - 0,1 km/0,1 mi
- Praia de La Madera - 0,5 km/0,3 mi
- Plaza Kioto - 1 km/0,6 mi
- Praia Principal - 1,3 km/0,8 mi
- Mercado Munici...
Mais detalhes
Entrada a partir de: 15:00
Saída até: 11:00
Comodidades do estabelecimento
Comida / Bebida
Restaurante
Avaliação dos hóspedes
TripAdvisor
Pontuação dos viajantes
Excelente

429

Muito Bom

150

Bom

30

Razoável

23

Ruim

12
Perfil dos viajantes
Negócios

5

Romântica

287

Viagem a sós

7

Família

185

Viagem com amigos

69
Resumo das pontuações
Atendimento

Custo-benefício

Limpeza

Localização

Qualidade do sono

Quartos
Praia surpreendente
Avaliou em 26 de julho de 2019
Boa opção para quem busca um hotel tranquilo com uma boa praia. A praia além de muito limpa com águas transparentes e de areia fina são bem calmas para crianças. A cortesia dos funcionários e surpreendente com destaque para David e Eloy que garantem um excelente serviço no bar da piscina. O hotel não fornece serviço de alimentação incluído no entanto possui um bom restaurante (o preço não é muito atrativo mas está em linha com os demais restaurante da área).
MarceloP410
Extraordinary property and location.
Avaliou em 17 de outubro de 2021
This is an incredible location but it is every single staff member that makes it truly memorable beyond words. There is a sense of team that is a rarity. Each and every single staff member pridefully looks after its guests as though its a family member.
roydurante1
it's "ful" as in beautiful, peaceful and wonderful
Avaliou em 16 de setembro de 2021
This was our first time to Zihuatanejo and had a wonderful experience with our stay at Embarc resort. To start, we arrived at ZIH airport after a long journey out of Tijuana and the hop/skip from Mexico City, so I was glad with Embarc's offer I was able to pre-arrange a car to pick us up. Their rep was outside waiting for us with an Embarc sign who then showed us to the car and about 25 minutes later we were at the resort where we were greeted by the most friendly staff. Just like the weather, everyone we met was warm to us. There's Enohemi, and Hugo at the front desk not only for checkin & checkout, but for concierge advising us on things at the resort, the city and activities. Then there's Antonio, Louis and Eloy who were so nice and helpful every time we'd see them. And the great service from Irving at the bar and restaurant. My apologies for any names I failed to mention. It seemed to us that some of them would wear many hats to provide the best service possible, but with face masks on sometimes we'd get confused. Which brings to mind their Covid precautions at Embarc were excellent throughout. We had reserved a 1 bedroom unit that was waiting for us, but because wanting to enjoy it more (making up for not going on vacation in 2020) we paid to have the ocean view room, but we had to wait which was okay since it gave us time to have lunch by the pool. Not realizing how lush the landscape was in Zihua, and since my better half is very sensitive to mosquitoes, mentioned to the front desk about that concern and they went the extra mile for our comfort to put a beautiful net around our bed and pre-fumigated to deter them having the room ready by the time we were ready to settle in. When we walked in it was very pleasant to see such a charming place we would be spending the week in. We loved the hacienda style with layout and furnishings of the room. On the bed they had placed a cute folded towel in the shape of puppy with flowers, and to be inside of our netted bed it just made it all look romantic as if we were on honeymoon. Our living room had a nice couch that looked like a very large futon. Facing out there were large sliding wood patio louver doors leading to the balcony with the beautiful view of the bay. The louvers had screens so from inside you can get the fresh air and sound of the ocean to lull into peaceful relaxation. Out on our large balcony were 4 lounge chairs, a table we could dine on and a hot tub. There were also hooks on the posts to hang their hammocks from and racks to hang dry your clothes and towels on. But of course the best part was the view of the bay and Playa Ropa we would wake to or wait for the sun to set. There were 2 other ways to get to the balcony, one was a door from the side of the small kitchen and the other to the side of the bedroom that goes out to a second bathroom. If there was anything lacking it was the size of the kitchen, that except for the small fridge to keep our drinks cold, we didn't really use it (later also used the freezer for some Dorado I caught). The location of Embarc was great in that it was on the north end of Playa Ropa where the street turns towards the city. Initially to go into town we would call for a taxi, but we realized that the bus (more of a shuttle size) would come down that street. Either way the ride into town took only 5 minutes. Although we never took it that far, supposedly at another hotel just a couple hundred yards away there was the south end of the Paseo del Pescador that they told us would be a 10 minute walk to get to the pier. One of the things that makes Zihua great is their great fresh seafood. The charm of the city is its old town local feel, unlike other places we've been to that is touristy. Food at Embarc was always great, especially for breakfast when every morning we started out with their tasty French toast we shared, and each of our own plate of their eggs & bacon. Their coffee and latte also something to look forward to start our day. Then when it came to some lunches we had there it would be by the pool, and if we stayed long enough we would enjoy the happy hour poolside. We never ate dinner there since we were always venturing out to try other places. If there is one drawback of Embarc it was like any of the other hotels along Playa Ropa with a view is that they're all built on the hillside making their vertical sloped which I guess is why there's no elevators. To make up for that they have a golf cart they take their guests in to get up and down the main path of the property including the entrance driveway. One of the evenings we ventured out for dinner was so amazing when a couple of other Embarc guests joined us for dinner and we discovered we had so much in common back in our hometown. This made for our stay at Embarc to be ever so wonderful and memorable for a lifetime.
herendeyr
Loved this place!
Avaliou em 23 de agosto de 2021
This was our first visit to Zihuantanejo. It will not be our last! When we return we will stay at the Embarc again! I can't say enough about what a wonderful place this is! The environment, views, location, beach, staff, food- Wow! Nothing negative to say. The shower and dipping tub on our patio was a treat. The view was amazing! The adult pool was small but nice, provided an opportunity to meet other guests. Tasty food at the pool and beach. Loved the Mango Margaritas! Everything was very clean. We did a lot of walking on and off the beach to restaurants. The restaurants we walked to were excellent! The Embarc has a private area on the beach. The water was perfect and very swimmable! The walk into town is not that far. I will recommend this place to everyone I know! Looking forward to our return next year!
liveyourbucketlist
Breath Taking Views
Avaliou em 28 de julho de 2021
Embarc was more than we expected. Our room was not only charming and cozy, it had a beautiful view of the bay, Playa la Ropa and Playa Gata. We had two outdoor showers, two hammocks, an indoor shower and two bathrooms total. There are no elevators at the resort, but we didn't mind walking up and down the stairs to get around. After eating fresh seafood every day, a little exercise helped to burn off some calories. The staff was very nice and helpful. I lave when they say, "Welcome home." We brushed up on our Spanish before going to Mexico and it was appreciated. The locals are happy to hear you trying your best to speak their language. I am looking forward to returning to paraiso!
Norman B