TownePlace Suites Fayetteville North/Springdale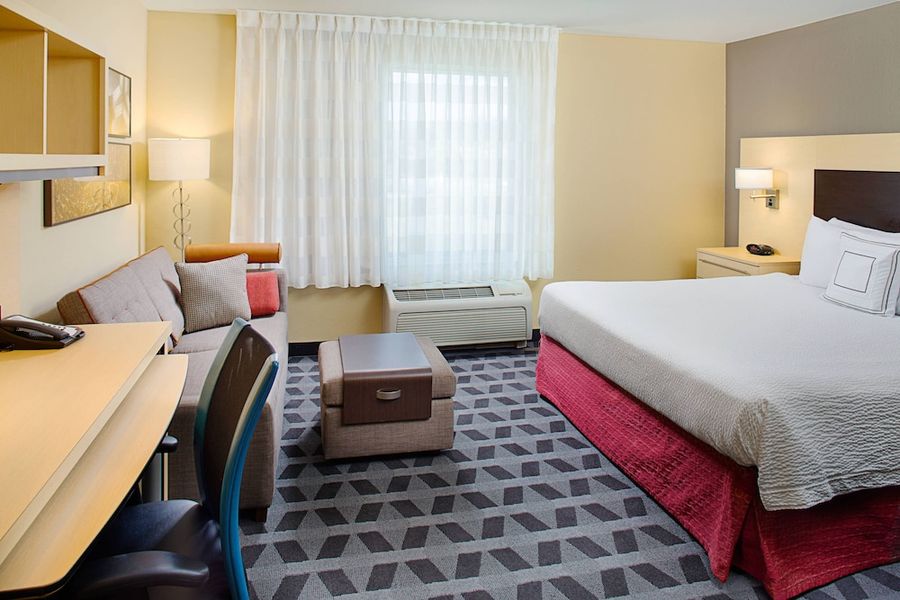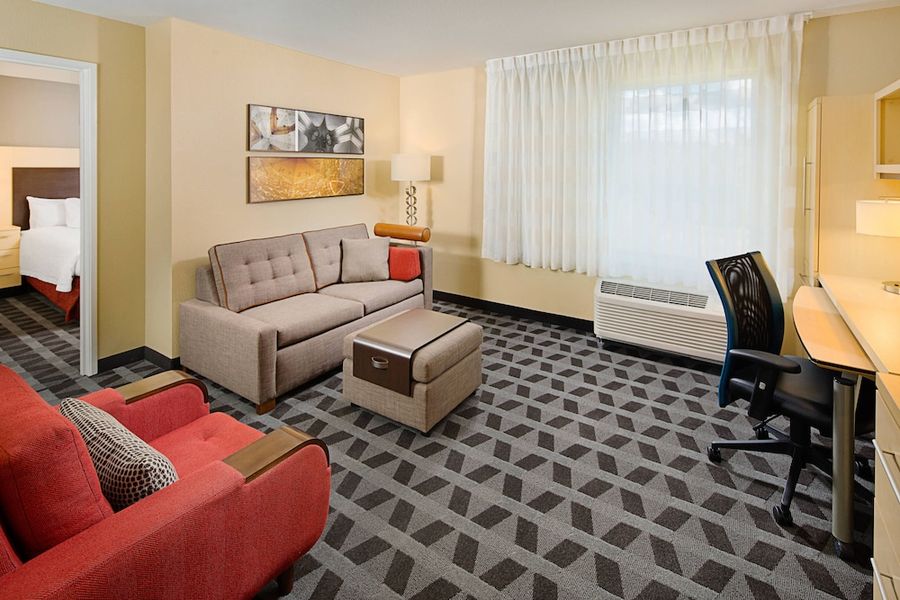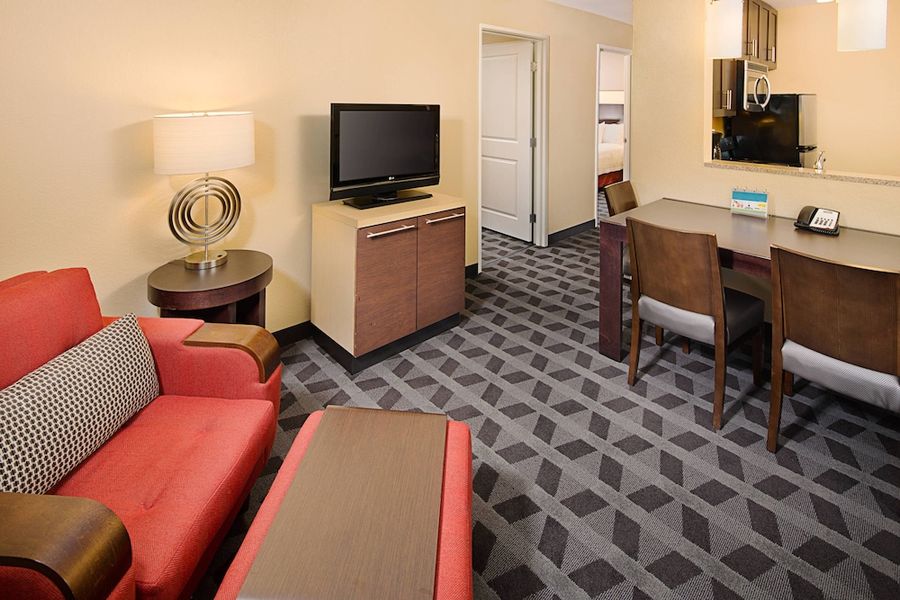 Property Location When you stay at TownePlace Suites by Marriott Fayetteville North in Springdale, you'll be in the suburbs, within a 5-minute drive of Northwest Neonatal Graduate Clinic and Blessings Golf Club. This hotel is 3.6 mi (5.8 km) from University of Arkansas and 15.2 mi (24.4 km) from Bea...
More details
OpenWeather
Select the date of your trip to check room availability.
Property Info
Check-in starts at: 15:00
Check-out ends at: 11:00
Property Location When you stay at TownePlace Suites by Marriott Fayetteville North in Springdale, you'll be in the suburbs, within a 5-minute drive of Northwest Neonatal Graduate Clinic and Blessings Golf Club. This hotel is 3.6 mi (5.8 km) from University of Arkansas and 15.2 mi (24.4 km) from Beaver Lake. Distances are displayed to the nearest 0.1 mile and kilometer. - Northwest Neonatal Graduate Clinic - 1.3 km / 0.8 mi - Blessings Golf Club - 2.8 km / 1.7 mi - Lokomotion Fun Park - 3.1 km / 1.9 mi - Northwest Arkansas Mall - 3.3 km / 2.1 mi - Arvest Ballpark \- 3.7 km / 2.3 mi - Lake Fa...
5437 S 48th St, Springdale, AR 72762, USA - Arkansas, Arkansas - U.S - 72762
Property Amenities
Check-in starts at: 15:00
Check-out ends at: 11:00
Guest rating
TripAdvisor
Travelers rating
Excellent

111

Very Good

40

Good

10

Reasonable

3

Bad

8
Travelers profile
Business

50

Couples

21

Solo travel

6

Family

69

Friends getaway

8
Scores Summary
Cleanliness

Location

Rooms

Service

Sleep Quality

Value
A WEEK IN SPRINGDALE
Reviewed 28 july, 2022
We were visiting our baseball family member who plays for the Naturals (AA farm team/KC Royals). We, and other members of our family, spent the week. From coming in a day early to leaving, we had absolutely no complaints. We had a total of 3 rooms; one of those was upgraded, upon request (to accommodate the dog), with no problems. Our rooms were clean; beds are very comfortable; cleaning service was top-notch. I enjoyed the workout room. Rocky and Suzy, at the front desk, were very accommodating and so friendly. We are platinum elite members; I would say this hotel is in the top 10 of those we've stayed in. There is an outdoor pool, which was always clean (we didn't use it, so I don't know if it's heated or not; but, it was 100 degrees outside--pretty sure it was warm)!
Boboyaya2112
Pleasantly surprised
Reviewed 10 april, 2022
The staff was amazingly friendly. They were helpful and kind and extremely accommodating. Nice room, very clean. Would definitely recommend this place. Breakfast in the morning was ok…. Like many hotel breakfasts.
64jodym
IF I COULD GIVE THEM ZERO OR NEGATIVE STARS I WOULD
Reviewed 18 february, 2022
IF I COULD GIVE THEM ZERO OR NEGATIVE STARS I WOULD I have stayed at this location numerous times over the years, but after today I will never use this location or any Marriott branded hotel again. I booked reservations for a room for this weekend over 6 weeks ago and today (approximately 24 hours before check-in) was told there wouldn't be a room available to me (or 12+ other guests whose reservations had been moved to a location almost 20 miles away) because they overbooked their hotel. Prior to posting this review I checked for available rooms at this same hotel and they are still taking reservations for rooms at 3Xs the rate that I booked my room for, so that number of guests that will need a different place to stay is certainly going to increase. Conversations with general manager Darrel Donohew should have been a negotiation, instead Darrel treated it like a hostage situation and my weekend trip was the hostage. Do not use this hotel or any Marriott hotels, you can't be assured that you'll get the room you reserved and prepaid for and any plans you previously had will be destroyed. While my plans for this weekend got destroyed, so did the relationship I have had for years with Marriott and Town Place Suites. You have lost a long-term repeat customer who will never go back. Buyer beware, this hotel is a scam run by scheisters who don't honor your reservation and don't respect you as a customer. Photos are rooms they're still taking reservations for after they've already overbooked the hotel.
Exploration117160
worst stay experience i ever had!
Reviewed 29 december, 2021
During the last 15 years I have spent more than 3,000 room nights at hotels; more than 2,000 at Marriott's hotels. I feel that I am qualified to write a hotel review. I have a lifetime titanium membership with Marriott. If people looking for a short-term stay, this hotel can bet a good fit. For those people looking for an extended stay hotel I want to share my experience. During the first week after moving into our room, there were a number of issues: 1. First there was NO counter space in the kitchen for preparing meals. Any available space was taken up by a large microwave on the kitchen counter. Twice we requested the microwave be moved to a different location. No one showed up to move the microwave, so after a few days my wife and I moved the microwave into the living room. How can a hotel advertise to be an extended hotel, but not have a counter space to prepare a meal? 2. Next is that there was no table in the suite for us to sit down to have a meal. We had to ask for a table and few days later a table appeared in our room, but NO chairs for the table. the base of table was so large we could not slide a chair under the table if we had table like chairs. So, then we had to request chairs. Maintenance brought ONE office chair for the table. I ask for chairs that will slide under the table. We never did get regular table chairs. For dinner I used the chair from the desk. However, when we sat down to eat we could not get close to the table because of the table's base and the office chairs. I did ask for a table with four legs and chairs. A maintenance person told me there are none available. How can a hotel advertise to be an extended hotel, but not have a comfortable place to eat a meal? 3. The AC/heater in the living and bed rooms never turned off when the thermostat reached the preset temperature. I was getting nose bleeds because the constant airflow was drying the air in the room. Maintenance swapped out the unit in the living room, but not the bedroom. I was told (by the person from the front desk and the maintenance man) they did not have another unit available and they told me "When it gets cool, or hot enough in the room, go to the breaker box and turnoff the unit's breaker switch. In turn when you want the AC or heat on, go to the breaker and flip the breaker switch to turn the unit on." I asked how long would you expect me to do this and they did not answer that question. This had to have been the most stupid and inconsiderate thing a hotel guest could hear! I told the front-desk person to get a unit out of another room and hinting that I am considering moving to a new hotel. Fifteen minutes later maintenance showed up with a replacement unit. 4. There are other issues but I listed enough. During the first four weeks in the room, we also had other issues. 1. We were told that we would have full housekeeping service every Monday. Every Monday when we would get back to our room. There was NO housekeeping service performed. I would have to go find the housekeeping supervisor and request the full service. Two of the four times I had to ask for the service. The housekeeping person went to the room and changed the towels in the bathroom and vacuumed the floor; but did not change sheets nor make up the bed. The toilet had not been cleaned for weeks and (1) the toilet developed a mildew ring inside the toilet and (2) the toilet had developed an odor. The tub and sink were not cleaned for weeks and there were soap rings around the tub and sink. I had to again find the housekeeping supervisor and request FULL service. Since we have been here, I have counted and average 10 to 12 cars in the parking lot. Hence, there cannot be very many rooms for the housekeeping staff to clean. I do not understand why we cannot get FULL housekeeping service without asking twice. 2. I was told (when we first moved in) that the coffee bags for coffee in the room would be furnished during the full and refresh services. We are now going on our fifth week in the suite and no one has provided coffee bags unless I asked for them. Even when I go to the front desk and ask for coffee to be left in the room, no coffee was put in the room. The only way I got coffee bags was to go to the front desk and pick them up. I know this is a minor issue, but I am a coffee drinker 3. I appreciate that the hotel includes a breakfast in the book price. But let me share some of my experiences: a. If I want to have cereal, there is more than 50% chance there is NO milk for the cereal. b. If I wanted to have toast, there is a 75% chance there is NO butter for your toast. c. One Sunday morning my wife and I went to have a waffle for breakfast. However, there were no plates to hold the waffle. d. There is more issue like the above. But, I thing I got my message across. I feel if a hotel advertises a "Free breakfast" they should provide a breakfast; or let guest know there is a problem in doing so. This way guest can allow time to grab a breakfast somewhere else. I have to commend the lady at the front-desk (named Summer). She went out of her way to be accommodating and helpful, but there was only so much she could do. I believe she (and the lady in the kitchen) went out and bought milk and butter (put out on a communal plate). She also, was very responsive to our request for things like towels, trash bags, etc. I am in Fayetteville for medical reasons and this hotel suite was to be our home for 4 to 5 months. I want a place that make feel a close to being like home. i moved out of this hotel after 4 weeks. hence, the hotel lost 4 months of review because my issues with the hotel. that revenue would have pay for a lot of breakfast food!!
John S
Spacious, comfortable room
Reviewed 8 september, 2021
The hotel is about 15 min to the U Ark campus . The front desk staff was friendly and helpful. Check in was quick and efficient. The rooms were spacious and clean. The air conditioning worked well. They do not clean the room everyday because of staffing issues from COVID, but will you give me towels when asked. There was free breakfast every morning . They had a rotating menu of prepackaged omelettes , pancakes, sausage, or ham. Daily they had English muffins, prepackaged banana nut muffins, yogurt, hard boiled eggs, and bagels. Coffee and tea wee available throughout the day. The fitness room was basic with treadmills, elliptical, and free weights. We would definitely stay here again when we are in the Fayetville area.
Lourdes70