Candlewood Suites - Austin North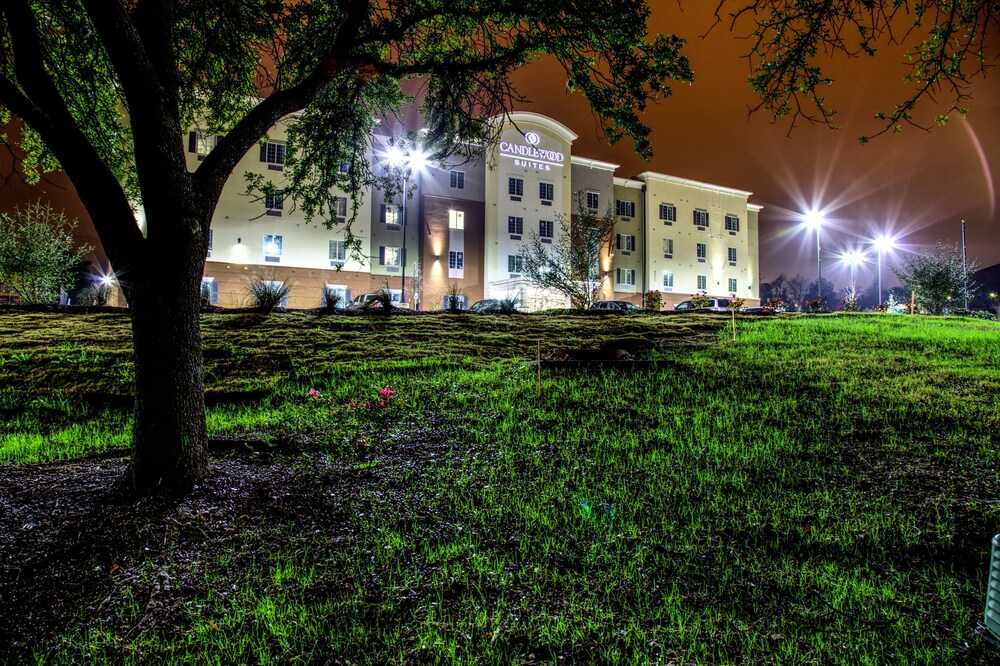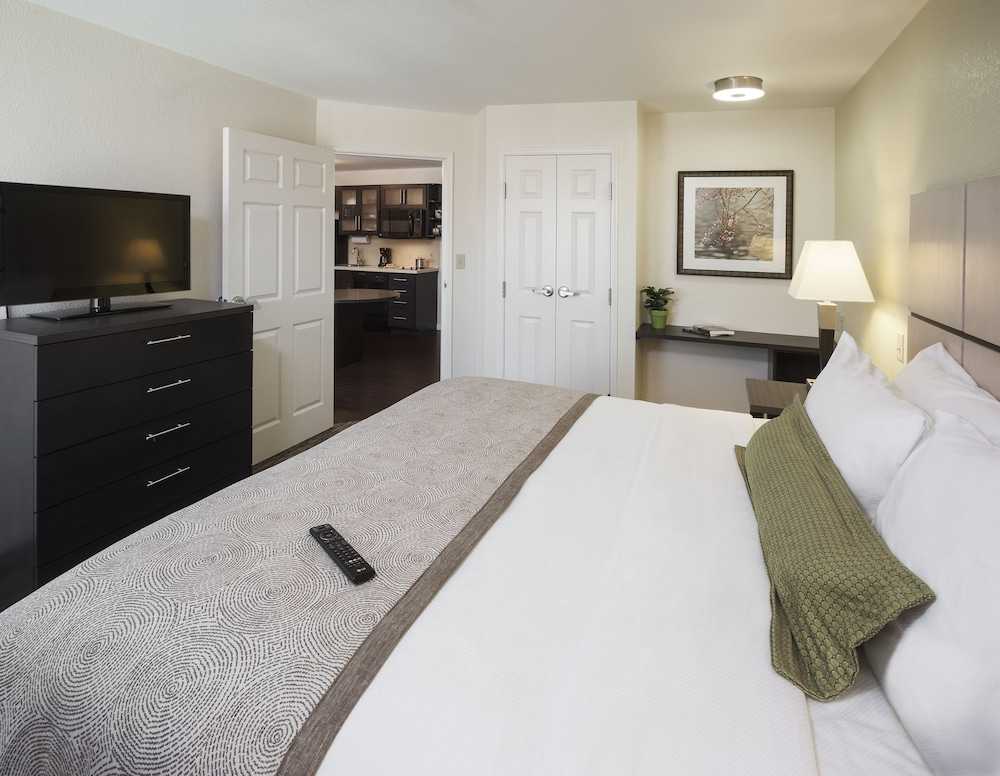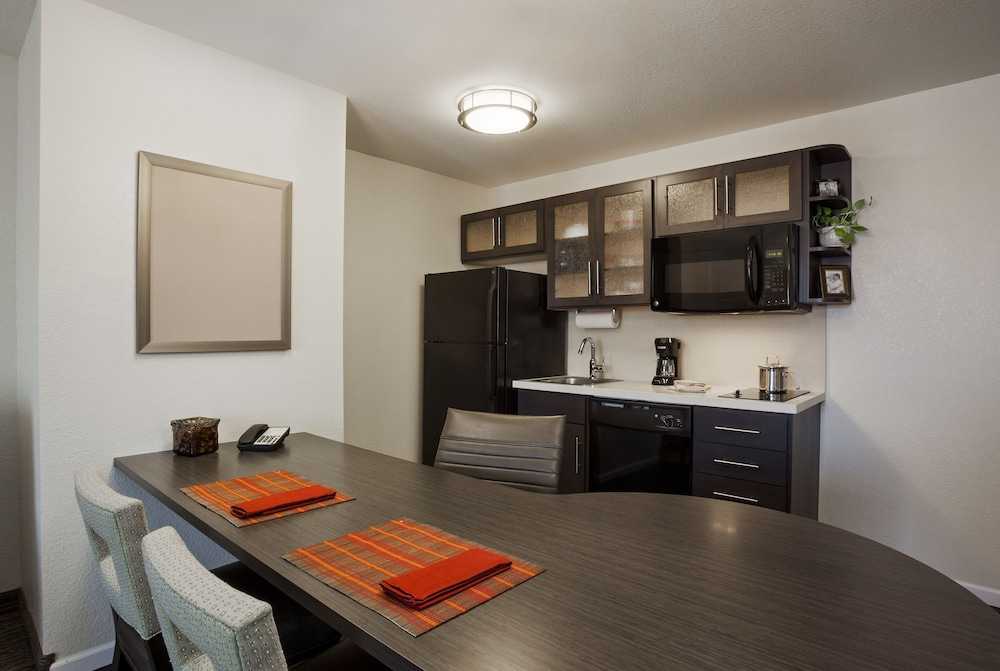 Revisión de TripAdvisor
Basado en 7 reseña
Ver todo
Este acogedor hotel está ubicado en Austin. Los 81 acogedores dormitorios son el lugar perfecto donde relajarse al final del día.
Más detalles
Disponibilidad
Selecciona la fecha de tu viaje
Selecciona la fecha de tu viaje para verificar la disponibilidad de habitaciones.
Información de la propiedad
Este acogedor hotel está ubicado en Austin. Los 81 acogedores dormitorios son el lugar perfecto donde relajarse al final del día.
Check-in a partir de las: 15:00
Check-out hasta las: 11:00
Comodidades de la propiedad
Instalaciones comerciales / Instalaciones
Salas de reuniones
No hay cunas / camas para niños disponibles.
Protección acrílica entre clientes y empleados en las principales áreas de contacto
No hay camas supletorias disponibles.
Salida sin contacto disponible
El establecimiento se limpia con productos desinfectantes
El establecimiento confirma que está implementando medidas adicionales en el área de seguridad del cliente
El establecimiento confirma que está implementando medidas adicionales en el ámbito de la limpieza
Se aplican medidas de distanciamiento social
Establecimiento para no fumadores
Se proporciona gel desinfectante para manos a los huéspedes.
Ropa sucia
Los empleados usan equipo de protección personal
Recepcion 24 horas
Internet inalámbrico gratuito
Las superficies que se tocan con frecuencia se desinfectan
Servicios de tintorería / lavandería
Acceso para sillas de ruedas (puede haber algunas limitaciones)
Se cambió el servicio de comidas para aumentar la seguridad.
El uso de mascarilla es obligatorio en el establecimiento.
Accesibilidad en la habitación
Pulverización electrostática utilizada en desinfección.
Equipo multilingue
Cuarto de ducha adaptado para sillas de ruedas
Baño accesible para sillas de ruedas
Aprovecha las instalaciones recreativas, que incluyen sauna y gimnasio. Se ofrece además conexión a Internet wifi gratis y asistencia turística (adquisición de entradas).
Hay controles de temperatura corporal disponibles para los huéspedes
Con una terraza y jardín donde descansar y comodidades como conexión a Internet wifi gratis, ¡no te faltará de nada! Se ofrece además una televisión en la zona común, una zona de pícnic y una zona par
Con río lento y muchas otras instalaciones recreativas a tu disposición, no te quedará ni un minuto libre. Tienes también una terraza en la azotea y jardín donde sentarte a contemplar el paisaje. Enco
Registro de salida sin contacto personal disponible
Calefacción
El alojamiento confirma que ha implementado medidas de seguridad para sus huéspedes
Con gimnasio abierto las 24 horas y conexión a Internet wifi gratis, entre muchas otras prestaciones, aquí tendrás todo lo que necesitas.
Calificación por los huéspedes
TripAdvisor
Calificación de Viajeros
Excelente

4

Muy bien

1

Bueno

1

Razonable

0

Mal

1
Perfil del Viajero
De negocios

1

En pareja

0

En solitario

1

En familia

1

Con amigos

0
Resumen de puntajes
Calidad del sueño

Habitaciones

Limpieza

Relación calidad-precio

Servicio

Ubicación
Excellent
Opinión escrita el 20 de agosto de 2020
The building and our room were clean, Our room's bathroom lighting was excellent over the sink, and the mirror was high enough that I didn't have to bend over to see the top of my head. Staff were friendly and efficient. There is only one elevator. Having more than one elevator would be good.
Kirk M
Close Proximity
Opinión escrita el 14 de enero de 2020
I selected this location due to its proximity to where I need to be. I was not able to reserve through IHG. I am guessing the reasoning is that they have a contract to house blue collar workers of certain companies. These workers drive loud trucks which they park right next to the rooms of other guests and leave them loudly idling for over 30 minutes at 6 am while they congregate in the lobby and the staff says nothing. I was able to receive a double bed which oddly costs more than a king. It was a ground floor accessible unit and the only thing available at 3pm. The unit was nice the shower was pristine with extra high vaulted ceilings and the beds were comfortable. There are no USB ports. The beds were comfortable and it was spacious.
HalfspeedTravel
New and Very Clean
Opinión escrita el 27 de octubre de 2019
Love, love, love this hotel. Excellent price for what you get. Spacious room with all the amenities. I really liked the design of the room, comfy bed, and the kitchen area with full-size refrigerator with ice maker--hence no ice machines in the hallways. You can get a free cup of ice in the snack bar. Their were plenty of towels in the bathroom and I like the bottles of body wash, shampoo and conditioner in the dispenser in the shower. The little bottles at most hotels don't have enough in them for two people. We prefer not having room service every day. We only stayed one night but think this hotel would be excellent for an extended stay. The desk staff were very accommodating and answered our questions with complete courtesy. We will be repeat customers when we have events to attend in North Austiin.
Bunny O
Nice Place
Opinión escrita el 1 de octubre de 2019
Nice Place clean furniture was well made. Overall enjoyed the experience. Has a nice kitchen. The service was excellent. Wished house keeping was offered everyday. Great place for a large family to stay at.
John T
All suite hotel with less services to keep the price down
Opinión escrita el 3 de mayo de 2019
I'd never used this brand before and I picked it based on price and the fact it's under the umbrella of Holiday Inn's rewards system. Typically all-suite hotels don't impress me because they cost more for services I don't care about. Candlewood was a unique experience for they have tried to get rid of that cost and give the customer a small suit-like room. Personal choice leaves me happier with a smaller room and less cost cutting. I thought virtually everyone was serving a continental breakfast by now, but I found out this property certainly isn't. They do have some microwave foods for sale but they are not doing free breakfast, and they don't have many guest amenities ether for sale or complimentary either one. This property should be bought by the State of Texas and operated as a dormitory from the number of state cars that overnight there. The single biggest shortcoming for me over the whole stay was taking out the bathtub and putting back only a stand up shower. They have used an acrylic shower floor with sliding glass doors at floor level that don't seal at all. Just one shower left me with enough water on the floor to start a swimming pool. Many hotels are trying to keep costs down by providing liquid rather than bar soaps and I just don't like that. There was a facial bar on the vanity but virtually nothing else – bring your own. All suite hotels feel a need to put a couple range top burners in and I've seen many in my travels and never used even one. It's my guess that keeping up with the Jones' is the only reason for installing them. This property had put timers on the wall that had to be set before the burners will come on. I commend that fire safety effort as it prevents someone from doing something dangerous then walking out of the room leaving it to catch fire. There's nothing anyone needs to heat on a range top that should take more than 1 hour, and this is a stroke of genius. They offer the guest a real refrigerator big enough to store enough food for a lengthy stay. They had an over the range microwave and range hood. I can't tell you if the exhaust goes outside but most all-suite hotels don't. The appliances were much better grade than I expect in an all suite hotel. In the cabinet are real salt and pepper shakers stuffed with those little salt and pepper packets given away by to-go eateries, which is very amusing. Why buy shakers if you're going to do THAT with them? The bedding was just perfect, and there were a generous amount of towels in the room. The television was hung on the wall and they offer the guest a huge space to either serve a meal, or conduct business if needed. I did not check it but there were 4 ports in the room for wired internet (a dying breed) and they had Wi-Fi with very generous speeds. The room was clean clean clean, and all furniture and fixtures were new new new. I can't say much bad about this place if you know what you're buying before going in. As a matter of choice I'd rather go for less room and more amenities. If I were in the market for this kind of room I would use them again. It's not very appealing to me on location but that's not a negative thing about the property. There was very little negative about this property other than my own ignorance of what they propose to sell. The front desk staff was accommodating and professional even though they did put things on the bill from the pantry I did not buy.
Arnold_Ziffel