Howard Johnson Benton Harbor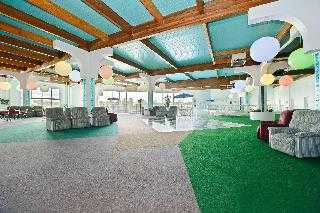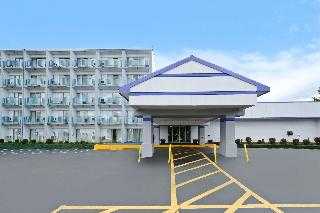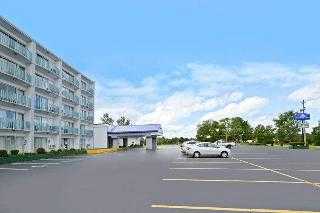 Revisión de TripAdvisor
Basado en 217 reseña
Ver todo
Este modesto hotel está situado en Benton Harbor.
Más detalles
Disponibilidad
Selecciona la fecha de tu viaje
Selecciona la fecha de tu viaje para verificar la disponibilidad de habitaciones.
Información de la propiedad
Este modesto hotel está situado en Benton Harbor.
Check-in a partir de las: 15:00
Check-out hasta las: 11:00
Comodidades de la propiedad
Calificación por los huéspedes
TripAdvisor
Calificación de Viajeros
Excelente

1

Muy bien

12

Bueno

29

Razonable

32

Mal

143
Perfil del Viajero
De negocios

18

En pareja

45

En solitario

13

En familia

92

Con amigos

16
Resumen de puntajes
Calidad del sueño

Habitaciones

Limpieza

Relación calidad-precio

Servicio

Ubicación
Not Recommend
Opinión escrita el 9 de novembre de 2021
The whole place was very dirty, and needs allot of work and updating! The pool area was nice, but wasn't open! The staff didn't seem to care about my stay or the problems. The were just collecting a pay check. Would not recommend it!!
smarli925737
A Get away night
Opinión escrita el 21 de octubre de 2021
My stay was very good, it was a last moment booking and I got a room. The front Desk was very nice and helpful. Although the hotel is old there working on the appearance and quality if the place. And the price is great.
larrybarnwell1
Unsafe and unsanitary - DO NOT STAY HERE!!!
Opinión escrita el 18 de septiembre de 2021
I don't like to write bad reviews, but I actually feel obligated to warn people in this case. Walking into this hotel felt like walking into an episode of Intervention when the producers risk their lives to film footage of active drug dens. This place is not just filthy and smelly, it is scary. I could not stay there, and I am not a picky traveler. I literally feared for my safety. When I pulled into the parking lot, I saw several people loitering out front with open wounds on their faces who were smoking and scratching themselves feverishly. Not a good sign, but I foolishly ignored my gut instinct. On the inside, the entire place reeks of weed, cigarettes, and whatever smell represents rock bottom. It is clear that this is a long-term residence for some guests and that drug use is prevalent. The man at the front desk oddly mentioned twice during my check-in that "at least there's no blood on the walls". He repeated this same phrase to another guest as I was heading towards the elevator. Against every instinct in my body, I went to my room, hoping that I would feel safer once I was locked in for the night. I took one step inside and turned around. I knew there was no way I would be able to sleep there. There was hair and stains (that looked like various types of human fluids) on the walls and floors. The bed looked partially made. It didn't look secure. No phone. Awful. The pictures are inaccurate. Not a safe place to stay!
SarahBoomshakalaka
Do not stay here
Opinión escrita el 12 de septiembre de 2021
Upon arrival, first thing I noticed was the disrepair of the exterior. It continued on the inside, but I actually checked out the room. After a rickety elevator ride up 1 floor, we entered the room to get hit in the face with an overwhelming odor of mold. Luckily I was able to get refunded and stayed somewhere else.
Pattie2011
Dirty and in disrepair
Opinión escrita el 8 de septiembre de 2021
The facility was fithy. Hair in tub. Dirt on carpet. Flies in room. Hallways smelled of marajuana. Burnt out light bulbs. I do not recommend this hotel. Better to sleep in your car. I specifically booked a king bed but was given a room with 2 beds.
dkusz746724