Hacienda del Conde Member of Meliá Collection - Adults Only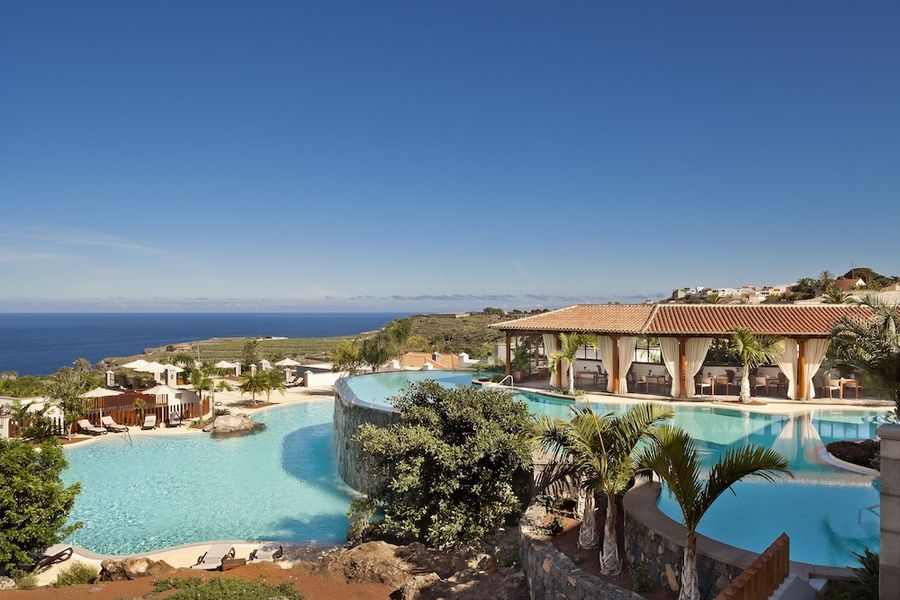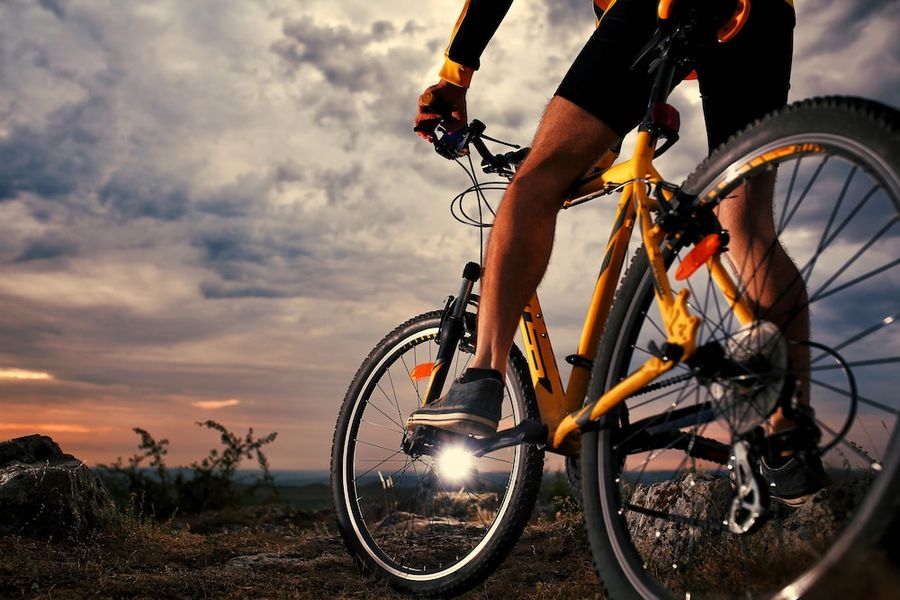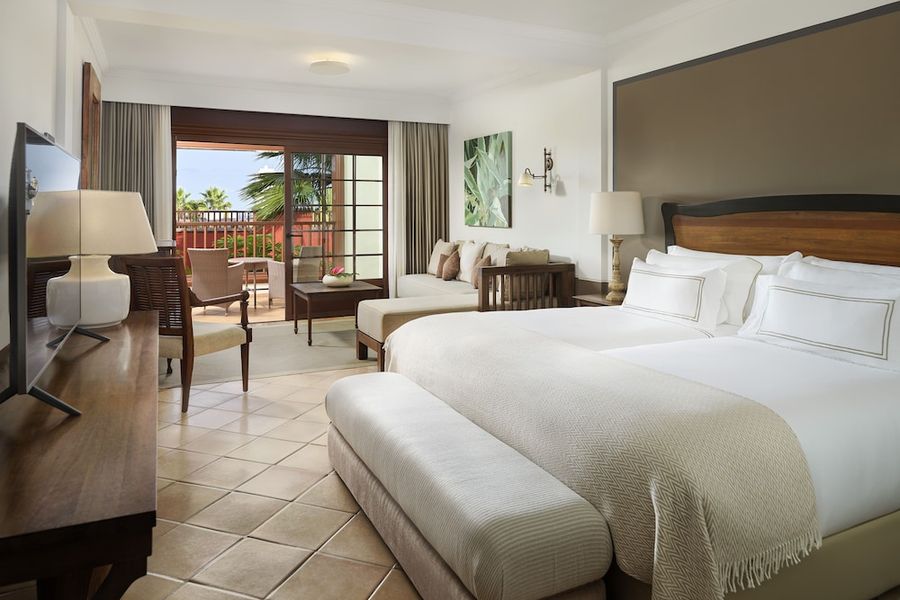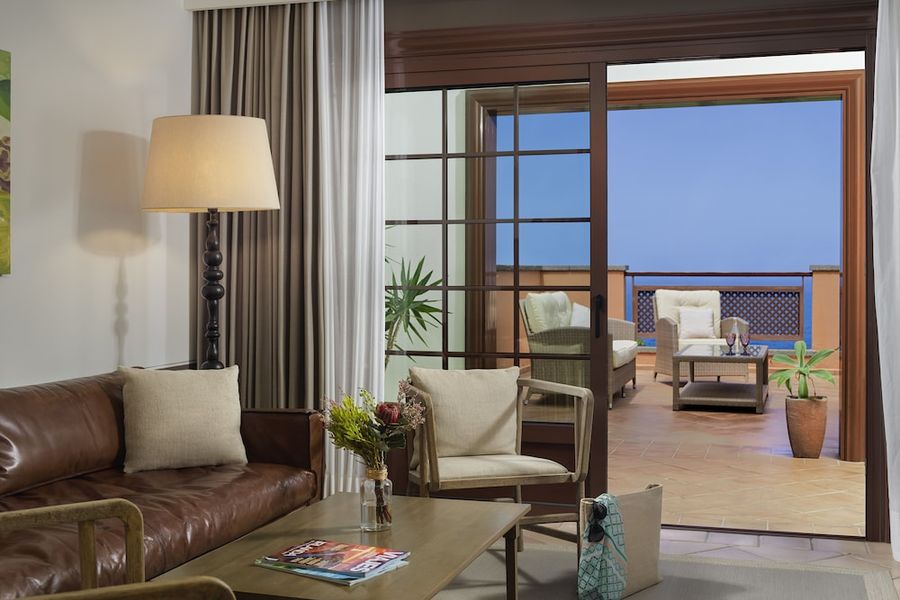 With a stay at Hotel Hacienda Del Conde Meliá Collection in Buenavista del Norte, you'll be on the waterfront, just a 2-minute walk from Isla Baja and 7 minutes by foot from Buenavista Golf. This 5-star hotel is 23.2 mi (37.4 km) from Los Gigantes Beach and 9.9 mi (16 km) from Drago Park.Make yours...
More details
OpenWeather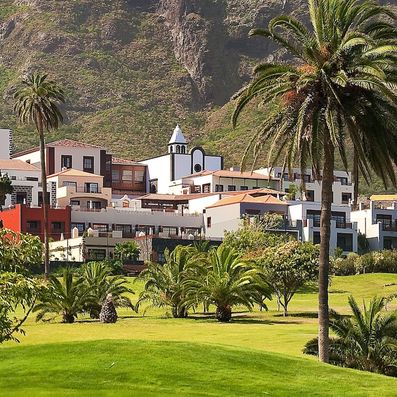 Singular Junior Suite Golf Unlimited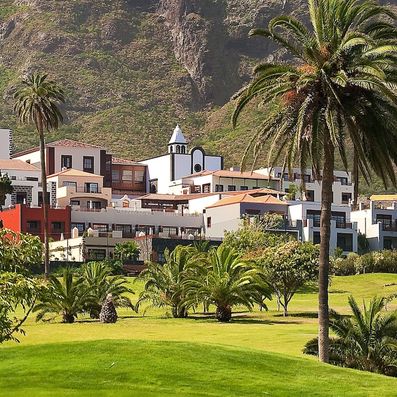 Singular Junior Suite Golf Unlimited (3AD)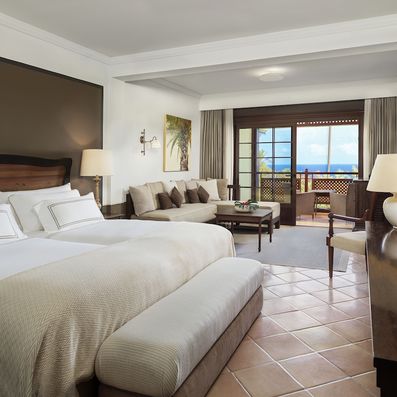 Suíte júnior, Vista para o campo de golfe (Singular)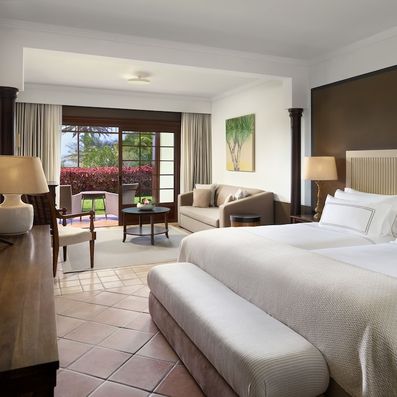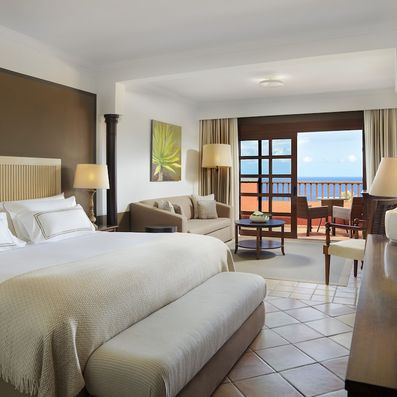 Suíte júnior, Vista para o mar (Singular, 3AD)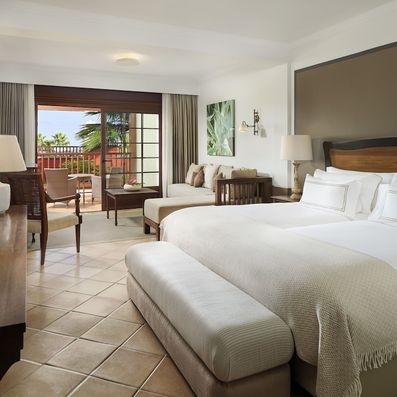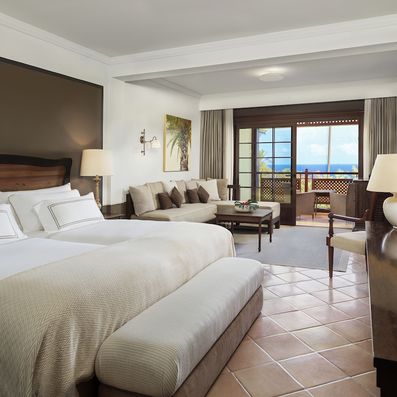 Suíte júnior, Vista para o campo de golfe (Singular, 3AD)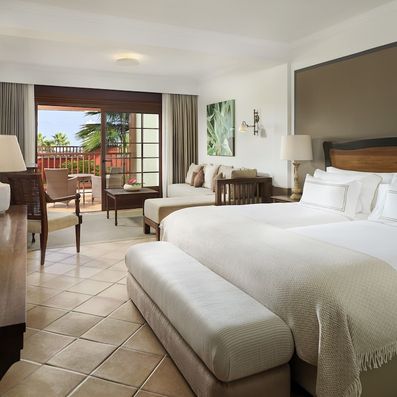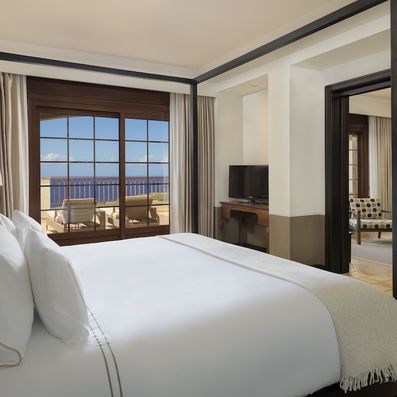 Suite Sea View with Whirlpool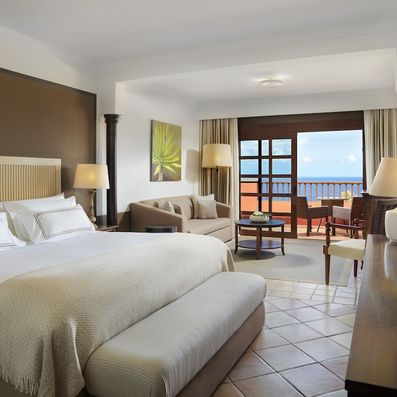 Suíte júnior, Vista para o mar (Singular)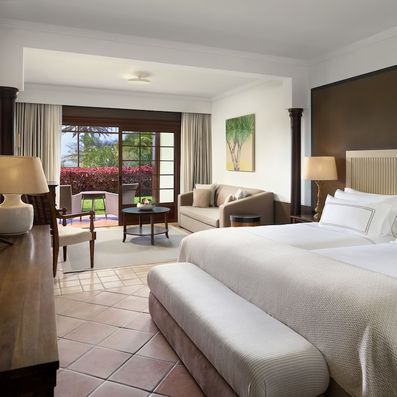 Suíte júnior (Singular, 3AD)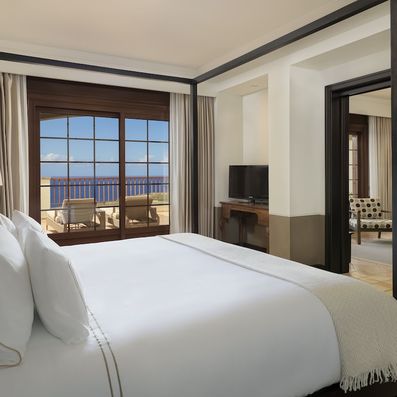 Suíte, Vista para o mar (with Whirlpool, 3AD)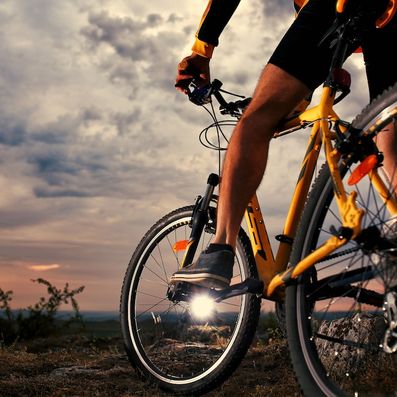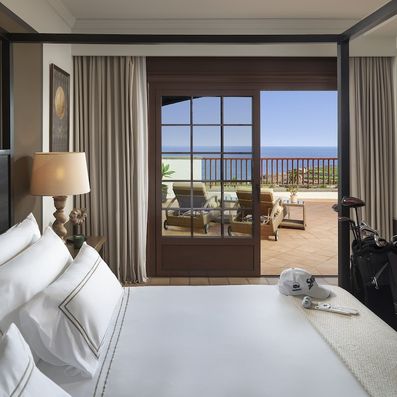 Suíte, Vista para o mar (3AD)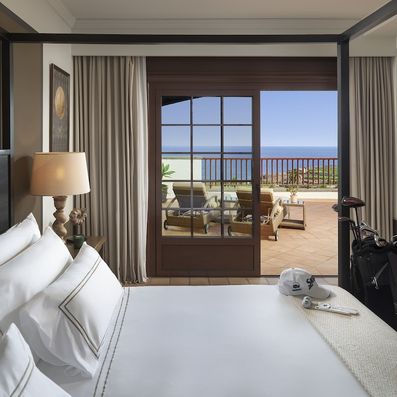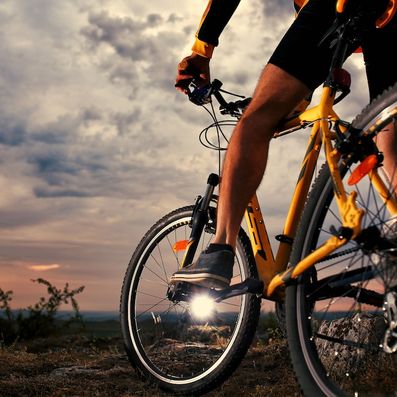 Suíte júnior (Cycling, 3AD)
Property Info
Check-in starts at: 14:00
Check-out ends at: 12:00
With a stay at Hotel Hacienda Del Conde Meliá Collection in Buenavista del Norte, you'll be on the waterfront, just a 2-minute walk from Isla Baja and 7 minutes by foot from Buenavista Golf. This 5-star hotel is 23.2 mi (37.4 km) from Los Gigantes Beach and 9.9 mi (16 km) from Drago Park.Make yourself at home in one of the 117 air-conditioned rooms featuring minibars and flat-screen televisions. Rooms have private furnished balconies. Complimentary wireless Internet access keeps you connected, and satellite programming is available for your entertainment. Private bathrooms with separate batht...
Paseo Severiano Ballesteros, s/n - Buenavista del Norte, Tenerife - Spain - 38480
Property Amenities
Check-in starts at: 14:00
Check-out ends at: 12:00
Guest rating
TripAdvisor
Travelers rating
Excellent

1211

Very Good

450

Good

177

Reasonable

56

Bad

21
Travelers profile
Business

37

Couples

1367

Solo travel

42

Family

191

Friends getaway

130
Scores Summary
Cleanliness

Location

Rooms

Service

Sleep Quality

Value
Wonderful hotel
Reviewed 18 october, 2022
Wonderful hotel … I cannot fault this hotel. The staff were all very helpful and very pleasant. The rooms are lovely. We stayed in a golf view room …I recommend one on the higher floors to get a clear view of the golf course as there is security netting to shield the balconies from stray balls. Lots of lovely little touches like the free snacks and cold drinks. We were a bit worried about having the buffet everynight but really enjoyed it. The pool is lovely and quality sunbeds with thick mattresses. The thing that strikes me about the hotel is the space…. Never feel crowded anywhere. Lovely bar and patio areas throughout the hotel. Golf course just down the road and very nice….perfect for a challenge but fun round with great views. We would definitely recommend this hotel. Just be prepared for a car journey from the south sirport over the mountains on very twisty roads !!!!
Shona M
Tranquil and remote
Reviewed 6 october, 2022
The positives - Excellent service from all staff, attentive and friendly - Beautiful property with plenty of spaces to relax as a couple and feel really secluded - Lovely spa ('Cycling room' rates include daily spa access which was very welcome) - Enormous rooms (we stayed in the lowest category) and it was very comfortable - Small touches like a lounge area with complimentary soft drinks were nice touches The cons - The outdoor heated pool is too cold to comfortably swim. It would be much more enjoyable (and used more) if it was heated a few degrees more than its current 25C. If the pool was heated more I would have rated the stay 5/5. - The hotel food was good although not excellent. Particularly noticeable was the hot items from the buffet were only warm at best (at either breakfast or dinner). This was because they do not have covered pots to keep food hot, instead relying on heated lights which were not very effective. Dinner plates which you collect at the buffet were also not heated. Recommendations - Plenty of nice restaurants are available in Garachico, a 15min drive away - The mountain roads to the hotel, particularly via Masca, are not for the faint hearted but are absolutely stunning - Explore the mountains around the hotel - the Montañas Negras are stunning for drives and walks
sjldt
Lovely place
Reviewed 21 june, 2022
It's a lovely hotel in a lovely place. Fantastic staff who go the extra mile. Rooms are huge, clean and with lots of facilities. Beds with lots of pillows I loved and shower was great. Huge amount of space to sit out The drive to the hotel is a bit tortuous but it's safe if you go slowly (don't do it at night) Minor areas for improvement-(and I'm being pernickety so don't let this put you off - more for the hotel to look into ) The air conditioning isn't great (but it doesn't get too hot) The heated pool didn't feel any more heated than the un heated pool (but if you're brave you'll be ok) Breakfast got a bit boring after day 4 Only 3 English language channels on TV. Ok I don't go on holiday for the TV but much lower number of channels than in German or French
Kurtmiro
3 Days into my Holiday, and I wouldn't come here again
Reviewed 21 june, 2022
The Hotel is an Hour Drive from Tenerife South Airport, the Drive to get here involves 20 minutes easy driving on the motorway then 40 minutes of zig zaging roads with very tight bends up and down a mountain. Which wouldn't be a problem if at the end of the journey you was met with an absolutely luxurious 5 star Hotel. On Arrival we found a parking spot, (roadside) easily enough and was told there was underground parking available too. The Hotel looks great and entering the lobby I was pleasantly surprised as the photos online don't do the hotel justice. We was greeted at reception and checked in by the pleasant staff, and shown to our room. The room was equally as nice, a big stylish room, big bed, walk in wardrobe, his and her sinks and a nice bathroom. After a night's sleep, bed comfortable and spacious, we woke to an overcast Day, with low clouds. We included Breakfast into our package. Breakfast is good, A buffet, with everything you'd like and expect, Good service. The Spa! as it was overcast, Me and the Gf decided to visit the Spa, so after making a reservation arrived at the Spa. To my suprise the Spa was €15 each, I was very disappointed at having to pay a daily charge of €15 euros to use the sauna and steam. I personally enjoy a daily sauna and 1 hour of exercise, to earn my beer and bit of cake in the evening. So coming to this Hotel I had a plan of a daily work out, sauna, and a nice walk or run around the golf course in the evening when all the Golfers had finished the rounds of Golf. So a daily sauna for me would now cost €210 and €420 if the Gf wanted to come. Inside the Spa, nice pool, good plunge pool, good jacuzzi, steam room works well. The sauna door doesn't close properly, effecting the temperature and cold air can be felt around your ankles as you sit in the sauna. Mid way through our Spa experience we was asked to leave the Spa, I thought it was early to be closing, so later asked at reception, but was told the one Staff they had working in the Spa required a lunch break, and I agree, however they should employ more staff, instead of spoiling my Spa time. The Golf course, I enquired about playing golf at Reception and was told it was for professional golfers only, and I wasn't permitted to go on the golf course! The gym is tiny, with a poorly designed multi gym, a running machine that doesn't run smoothly, two bikes and 3x kettle bells. With no access to the Golf course A Very very imited gym A daily €15 euros charge for the Spa, with a busted sauna door And no Sunshine, we decided to take the car and drive south chasing the sun all the way down to the beach at playa del duque, back up the 40 mins of zig zag roads, we caught the sun and a had a nice day in the sun 🌞 Hire a car! With limited facilities, no Sunshine and being unable to forfill my simple plan of sauna, gym and run/golfcourse, there's not a great deal to do. The Hotel cannot be responsible for the weather, however it could invest in better gym facilities, and remove the Spa charge, I expect to pay for massages or yoga classes, haircuts etc but not for the use of sauna and steam facilities especially as there are very limited things to do at this Hotel. €210 euros for two weeks is more than a monthly gym membership at the best gyms in any country. The Hotel is relaxing, has nice pools, and the staff are friendly but 5 star for me, means the best, And this isn't that. Hoping to give an insight. Cheers. Speaking to other Guests here, they say they would return to tenerife but would stay south where the sun is.
fe753
5 star if you just want to look at it
Reviewed 20 june, 2022
To look at, this is a 5 star hotel. Very picturesque, the room is lovely. However to actually enjoy this hotel be aware to pay extra for things like the spa. Golf not available to everyone, when we asked to play she simply said your not professional golfers so you can't. We paid 15 euros each to have 1 hour access to the spa to which we then got kicked out during our visit so they can have a break. We expected the spa to be included, but the fact you have to pay to use it and then have the door on the sauna and steam room broken is joke. There's no timer in the sauna. You have no access to drinking water whilst your in the sauna. The showers have no temp gage and will start off cold for 2 seconds then warm up. The gym... absolute pile of crap. You have access to about 3 kettle bells, those are your only free weights. You can hardly call it a gym to be honest, my boyfriend is 6 foot and couldn't use the apparatus as it had restricted range in movement. Air con in each room... no you have a room stat that you can turn up or down but you have no control over the power, we felt no difference when we turned the temp right down. When we asked for a fan we was told to open a window. However you only have one door, so when there is no wind, your stuck with a hot night. Nothing they will do to help. Is says it has international TV channels, does one English channel count? The TV also wouldn't connect to our phone so we needed to get them to fix it as it was all in Spanish, they came out the next day and managed to connect to our phone. We was however on our way out so when we came to actually using it we found out it had no volume. Got someone to come out again to fix it... hooray we have volume but we couldn't turn it up or down. Be aware you WILL need a car, we are so happy we hired one. They only have entertainment on a Saturday and even that finishes at 9.30pm. There is nothing to do in the immediate area, and when you do venture out your met with v shaped roads that make the passengers sick everytime. Maybe there's a way of leaving the area without going along these roads but we are yet to find it. We went to the beach for the day and took our towels, housekeeping didn't provide us with new ones when they cleaned our room. They apparently have a heated pool, it is not heated. Bike hire, but all the tyres are flat. You have to hope they're not actually punctured when you do take them out. The room is lovely, sperate shower and bath, two sinks, walk in wardrobe, furnishings are really nice. In reality however you only have one door throughout the whole apartment so you get zero natural light at one end and with the lights it can feel quite enclosed and Claustrophobic (which I don't suffer from). The reviews we read before coming here must have set our expectations too high or something because this just isn't what I'd expect for a 5 star hotel. Don't get me wrong for the most part the employees are very professional and welcoming, you get a welcome drink at dinner and the food quality definitely is 5 star. We was going to wait to the end of our stay to post the review however what I've stated are facts, not opinions. And the fact I can't sleep tonight because the 'aircon' is rubbish and they don't provide fans has pushed me over the edge. It's rubbish. Let's see if the next 10 days improves anything....
missfussie1