Red Wolf Lodge At Squaw Valley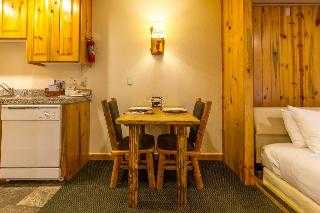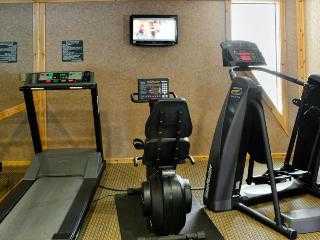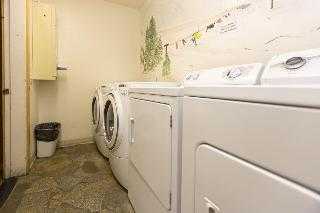 Revisión de TripAdvisor
Basado en 364 reseña
Ver todo
Este cómodo resort está situado en Squaw Valley. Esta residencia no dispone de servicio de recepción operativo las 24 horas. No se permiten mascotas en las instalaciones.
Más detalles
Disponibilidad
Selecciona la fecha de tu viaje
Selecciona la fecha de tu viaje para verificar la disponibilidad de habitaciones.
Información de la propiedad
Este cómodo resort está situado en Squaw Valley. Esta residencia no dispone de servicio de recepción operativo las 24 horas. No se permiten mascotas en las instalaciones.
Check-in a partir de las: 15:00
Check-out hasta las: 11:00
Comodidades de la propiedad
Opciones de transporte
Garaje
Toallas y ropa de cama
Toallas y ropa de cama
Toallas y ropa de cama
Toallas y ropa de cama
Toallas y ropa de cama
Calificación por los huéspedes
TripAdvisor
Calificación de Viajeros
Excelente

246

Muy bien

90

Bueno

19

Razonable

7

Mal

2
Perfil del Viajero
De negocios

10

En pareja

116

En solitario

11

En familia

153

Con amigos

34
Resumen de puntajes
Calidad del sueño

Habitaciones

Limpieza

Relación calidad-precio

Servicio

Ubicación
Excellent place to stay for families
Opinión escrita el 1 de octubre de 2021
Room was clean and bigger than we anticipated. The kitchen had pretty much everything that we needed. And having the hot tub was nice after a long day of walking and hiking. Finally, the staff were friendly and helpful. We were given tasty cookies when we hit the road. The only complain that we have was the wet carpet when we arrived. It took a couple of hours for it to be completely dry.
TodayYouTomorrowMe
Beautiful location and great place to stay
Opinión escrita el 16 de septiembre de 2021
Room was really nice, we had a bigger room that had a separate bedroom and kitchenette with a balcony overlooking the pool area and mountains. The room was really spacious in the living room area as we had friends over comfortably seating up to 8 I would say. The amenities were also a big plus, the jacuzzi/clubhouse/sun deck area was a nice place to relax and we took a few bikes and a cooler down to the lake, which was a great way to spend a morning and having it included was all the better! Both girls and the guy at the front desk were also super helpful and friendly, definitely will look to stay here again next time in Tahoe.
Nyyankeez4ever
Customer Service was ABOVE and BEYOND!
Opinión escrita el 20 de agosto de 2021
My husband and I visited Squaw Valley for a wedding, which happened to fall on his birthday. I wanted to surprise him with something in the room so he didn't feel that his birthday was forgotten. I called the hotel ahead of time, with a request for a bottle of wine to be placed in the room upon arrival. I ended up speaking with the GM Nick Batlinger, who went above and beyond accommodating my request. My husband was over the moon when we checked into our room and were greeted with a bottle of Pinot Noir, an entire bag of beef jerky, trail mix, chocolates, and a cookies & cream cake (his favorite, which seemed almost like magic that they knew?!). Besides this favor, we enjoyed the room for several other reasons. Location is clutch, room is decorated in a fun rustic style but outfitted well, and overall a good value. Highly recommend for your next stay in Squaw Valley!
heyoooao
RCI Timeshare Unit with easy access to the slopes
Opinión escrita el 20 de junio de 2021
RCI timeshare unit in Squaw Valley / Olympic Village. Came here for a weekend getaway in June and made the reservation pre-covid, and because of covid, we were able to reschedule without a change fee. We stayed in a studio which had a full kitchen (including a microwave, electric kettle, dishwasher, and stove), a fireplace, and a pullout couch which slept an additional two people. The wifi comes with the room and was fast enough for me to be able to WFH. The bathroom has a tub and there were plenty of towels. Parking is also included and is in a garage. The check-in process was easy (starts at 4pm) and the front desk was very friendly. When we checked out, the front desk was closed (it was before 9am) but we were able to leave the gratuity envelope at the desk along with the key cards. They do recycle the cards and there's a receptacle indicating such. There is a small "gym" with a treadmill and stationary bike (no weights). There are hot tubs available by reservation. Overall, the location is good as it's right next to Olympic Village and the slopes of Squaw Valley. The decor was wolf-themed as befits the name and it's a cozy, homey stay.
shanellesua
One nighty at Squaw
Opinión escrita el 22 de julio de 2020
This unit was just right for our last minute stay in the Truckee area. Everything about the inside of the unit was better than expected. Disappointed the county wouldn't allow access to the hot tubs. Our group was three adults and two small children. We would chose Red Wolf again if the need arises.
Les S