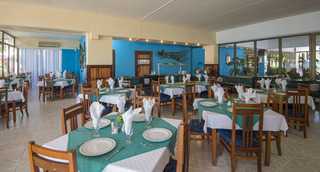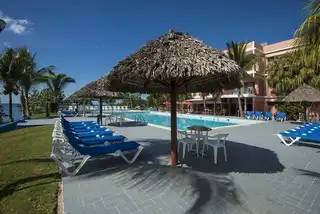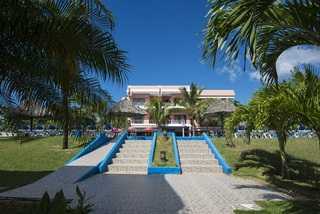 Avaliação TripAdvisor
Baseado em 152 avaliação
Ver todas
Este agradável hotel fica em Cienfuegos. Estão disponíveis, no Faro Luna 41 unidades de alojamento para conveniência dos hóspedes. O Faro Luna dispõe de receção aberta 24 horas por dia. Não estão disponíveis berços no Faro Luna. Este é um estabelecimento ecológico.
Mais detalhes
Disponibilidade
Selecione a data da sua viagem
Selecione a data da sua viagem para verificar a disponibilidade dos quartos.
Informações do estabelecimento
Este agradável hotel fica em Cienfuegos. Estão disponíveis, no Faro Luna 41 unidades de alojamento para conveniência dos hóspedes. O Faro Luna dispõe de receção aberta 24 horas por dia. Não estão disponíveis berços no Faro Luna. Este é um estabelecimento ecológico.
Entrada a partir de: 15:00
Saída até: 11:00
Comodidades do estabelecimento
Avaliação dos hóspedes
TripAdvisor
Pontuação dos viajantes
Excelente

10

Muito Bom

47

Bom

52

Razoável

25

Ruim

18
Perfil dos viajantes
Negócios

2

Romântica

69

Viagem a sós

6

Família

17

Viagem com amigos

45
Resumo das pontuações
Atendimento

Custo-benefício

Limpeza

Localização

Qualidade do sono

Quartos
What a disappointment
Avaliou em 11 de fevereiro de 2021
Very bad work performed by the reception department, our family went through very bad times starring the mediocre doctors who were assigned to the hotel, who were the only ones who did not know that the PCR when entering Cuba if it was negative, they did not notify for that date and after 5 days a certain Michael began the siege against us in a very aggressive and intimidating way, justifying his mistreatment of the fight against Covid 19 in the country, without taking into account the past 5 days, without symptoms, with a PCR done and after a stay in another hotel previously, where we were given medical follow-up. Nothing was logical to him, only his threats and his desire to want to embarrass us. All of the above happened in front of the indifferent gaze of the reception staff, who with the obligation to help us or at least remind the doctor that we were clients who paid for a service, they did the opposite, they only observed and were entertained by seeing how a so-called medical professional mishandled his clients with offensive and totally out of place vocabulary and body language. Very bad job really and too bad because the hotel and the remaining service were up to their standard. We believe that everything that happened is also due to the lack of attention of the administration and the weakened and precarious treatment of complaints and suggestions from guests that the facility has implemented, to the point of telling us that if we wanted to complain that we should go to the Hotel Rancho Luna implying that they cared little what happened and would not have any relationship with their work and permanence in it, in other words they wanted to tell us "You can do and complain wherever you want that in the end it will not happen absolutely NOTHING "since we imagine that with any question on the subject, they would only tell the version attached to its benefits and nothing could be done. In conclusion We do not recommend the hotel, unless you feel lucky and believe that nothing is going to happen, We are sorry that this complaint relates to other service workers who have nothing to do with it, and we really will never return for that place that forced me to have to do a review never before with the need to do so. ..............****????*******************
AdrianaD_00
"Nobody cares when your problem does not affect their work area"
Avaliou em 30 de janeiro de 2021
Well, I have too much to tell, but truly every time I relive the experience that we suffered, I feel quite bad, I will only say that never in my life, neither my family, nor friends, nor I, we will go by choice, never ever. Everything will be fine until you have a problem, then your calvary will begin to see how everyone listens to you and nobody does anything about it, only they shield behind the justification that their hotel is a part of another (Rancho Luna) and that the latter should solve everything, and so they continue quietly with their lives. The only option I had was to make the necessary arrangements to fix them as best I could and change hotels, thanks to the fact that I had the personal phone number of the super efficient person from the Cubatur agency. The kitchen, room service and rooms were fine, the others emphasizing reception were useless and unprofessional considering that it is the heart of the hotel. Anyway, my advice is to stay away, unless you want to tempt your luck and it happens like me, that the first night we couldn't take a shower because the water ran out, imagine in passing how the toilet woke up. As I told you, take advantage of your trip in other facilities that care about the concerns and needs of the client, remembering that the latter payment for services that were not provided adequately according to the hotel standard. And more there is much more like that a certain doctor named Michel or Michael, took his work so seriously that he forgot that he was working in a hotel and not in a personal clinic or at home, where he can disrespect everyone That comes to him wanting and humiliating and threatening at will or because of personal problems that later I found out he had at home, this doctor in coordination with the next day after they agreed to make the stay impossible after having already been 4 days in Cuba, having undergone the PCR test and after having previously been in the Rancho Luna hotel for 4 days under the medical supervision and monitoring of the latter, because even so he decided to imprison us, humiliate us and threaten us under the gaze of the staff of reception that did not intervene more than to entertain a while with the gossip and spend a fun night with our problem.
Cuba6journey
Nice hotel for breakfasts, drinks, dinner and wifi if you staying nearby
Avaliou em 26 de junho de 2019
We stayed in a casa particular nearby that was quite basic and enjoyed coming to the hotel for meals , drinks and wifi. The service varied from amazing to average depending on who was on duty but its great value and a nice setting
MarkC8787
Very nice place
Avaliou em 7 de janeiro de 2019
This winter I stayed in Cuba. Landed in Santa Clara airport and made my way to Fara Luna by bus. Fara Luna is the hotel just about a 10 minute walk from where I was staying. I rented a private apartment online. It was a one bedroom, bath, living room and kitchen. A little sparcely furnished, but nice and clean. The owner was extremely helpful all the time. She made me coffee every morning, and take my word for it, it is great coffee! She cleaned the apartment about once a week and would do my laundry about the same. It is a bit off the beaten track, but quiet if that is what you are looking for. There is no wifi at the apartment and TV was limited to 3 Spanish speaking channels. Late night and early morning you can hear the surf pounding on shore. I usually spent my days on the beach which is about a 10 minute walk, or at the Fara Luna hotel. The hotel was very nice, clean and well kept. The staff is very polite and helpful, and friendly, but can only speak a little english. I usually went there just before lunch, had a couple of beer while I checked my email. You have to pay for wifi time at the hotel, as there was none at the apartment I stayed. The cost of wifi varried from 1 cuc to 2 cuc per hour depending who was on duty. One cuc is about $1.38 Canadian. I usually had lunch at the hotel, and in spite of what I had been told, the food was very good! A nice variety and reasonably priced. Price range from 3 cuc for pasta to 25 cuc for lobster. I usually stayed with the pork and chicken dishes which I found to be very good and priced about 5 to 6 cuc. I ate at a couple of resturants near by and one on the beach was quite good, but one across the road from the public beach was not. I had ordered chicken and I could hear them micro waving it in the kitchen. It came very tasteless and slightly pink. I enjoy my wine and was told before I went down the wine was not very good, but I found it quite nice. I drink red, and the wine I had was not overly dry, no edge or harshness, a very nice flavour with just a touch of sweetness. At the hotel they serve the red wine slightly chilled, which I prefer over room temp. I have had two different brands of beer and both are very good. Crystal, my fav and Bucanoer. Beer at the hotel costs between 1.50 and 1.25 cuc depending on who is managing the bar. The closest town is Cien Fueago, which is about a 45 minute drive by taxi. Very busy and crowded place, and you have to line up to buy practically everything. I really did not enjoy visiting town, but have been told there is another place, another hotel about a 15 minute drive away. I'll be visiting Rancho Luna next week. I have been told they have some shopping there and can exchange Canadian money for cucs. All things considered I have had a good time here, and would probably return. If the locals spoke more english and the wifi more available I would not hesitate to return.
LifeOnTheWater
Avrg close to Cienfuegos
Avaliou em 30 de dezembro de 2018
A very average Hotel , with small breakfast buffet, not very nice beach, outside of any close attractions ( 18 km to Cienfuegos), a kind of a transit Hotel when travelling from Girona Beach to Trinidad. Rooms ok, big enough, in an average garden ( absolutely not corresponding to the exotic places )
Pawelino