Holiday Inn Express Clermont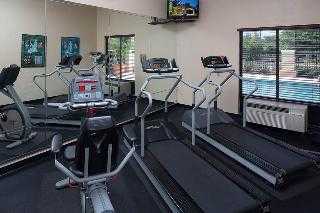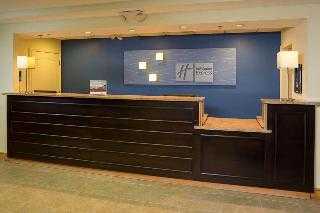 Revisión de TripAdvisor
Basado en 181 reseña
Ver todo
Este agradable hotel está ubicado en Zona Centro. Holiday Inn Express Clermont tiene un total de 69 habitaciones disponibles para sus huéspedes. Holiday Inn Express Clermont no admite mascotas.
Más detalles
Disponibilidad
Selecciona la fecha de tu viaje
Selecciona la fecha de tu viaje para verificar la disponibilidad de habitaciones.
Información de la propiedad
Este agradable hotel está ubicado en Zona Centro. Holiday Inn Express Clermont tiene un total de 69 habitaciones disponibles para sus huéspedes. Holiday Inn Express Clermont no admite mascotas.
Check-in a partir de las: 15:00
Check-out hasta las: 11:00
Comodidades de la propiedad
Calificación por los huéspedes
TripAdvisor
Calificación de Viajeros
Excelente

95

Muy bien

49

Bueno

26

Razonable

3

Mal

8
Perfil del Viajero
De negocios

33

En pareja

34

En solitario

16

En familia

68

Con amigos

16
Resumen de puntajes
Calidad del sueño

Habitaciones

Limpieza

Relación calidad-precio

Servicio

Ubicación
Nice location, super friendly staff!!!
Opinión escrita el 28 de octubre de 2021
Another great location. Nicely located in Clermont close to both US-27 and 50. It's an older property that's been renovated as a Holiday Inn Express. The furniture and decor is the older IHG style but still in good shape. The front desk staff immediately greeted us with a big smile and immediately recognized we were IHG members, which hasn't always happened at other properties. A nice location for a quick stop.
johnnyg503
Hills
Opinión escrita el 12 de mayo de 2021
My husband and I had a good time in Clermont. After fun by the lakes, beaches, hills, restaurants, and shopping, I got a weekend stay as mother's day gift from my daughter. The Holiday express was more than we expected, in terms of cleaning, friendly staff, breakfast, comfort. We definitely want to book that hotel again.
FarAway639781
GREAT SERVICE, QUIET ROOM, GENEROUS BREAKFAST
Opinión escrita el 17 de marzo de 2020
At the end of a long day of travel, Mary Beth was very welcoming and helpful with restaurant suggestions. Room was clean, beds were very comfortable, and we had a quiet night despite being quite near traffic. The Holiday Inn Express breakfast bars are the best of any chain hotel, in my experience. A wide variety and lots of healthy options like oatmeal with walnuts, hard-boiled eggs, and yogurt in addition to hot options. The friendly staff keeps the area clean and the food stocked. I was trying to put a cinnamon roll in a small bowl to eat in the car but it was a bit messy. Najat came to my rescue and went above and beyond duty by wrapping it up for me to carry neatly. It is important to me that they use compostable dishes.
Btravelogue
In town for family emergency
Opinión escrita el 3 de marzo de 2020
Front desk staff were friendly and very helpful. The breakfast was good and very well prepared and attended. The rooms were clean and comfortable. The hotel is nice but is in need of remodeling. The elevator and the floors it stops on are uneven. The elevator floor is higher than the floor you exit on creating a trip hazard.
Jimmie L D
A pigment of my imagination?
Opinión escrita el 3 de decembre de 2019
This hotel was our second Holiday Inn Express stay in four days and it felt like deja-vu from a few nights prior to this stay just down the road in Plant City. Fortunately for my wife and I who are very light sleepers, we found this hotel to be surprisingly quiet, comfortable and like all hotel stays, we hope and pray that our neighboring guests are also like church mice, that the air conditioning/heating unit works properly and doesn't rumble and that the bed/pillows are comfortable...and everything was to our liking. Breakfast at Holiday Inn's are a no brainer - I feel their offerings are some of the best around. Granted, you may not have a hot breakfast "buffet" or made-to-order breakfast options like that offered at other hotel chains but the hot and cold options you do have are plentiful and should be enough to fill anyone's belly. Here's what was disappointing... I noticed a renovation award in the front lobby - I had to do a double-take to make sure I read the award plaque correctly because the award that was given to this hotel had to have been given sight unseen. There was paint on the carpet, tiles, door seals, door hinges, over switch covers - you name it, and seeing this kind of shoddy workmanship gives you a first impression that the hotel will be sloppy and that nobody cares. I didn't see one straight line of paint on the walls and ceilings and if you ask me, the "new" paint job simply masks what was underneath. Fix and repair things correctly before trying to cover poor workmanship, damage and other paint colors with different shades. The best part about painting is cleaning the brush when you are done but sorry...this hotel needs another make-over and not just a coat of paint!
GAfisherman