Econo Lodge Inn & Suites At Ft. Benning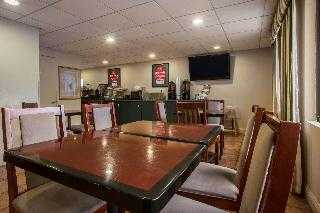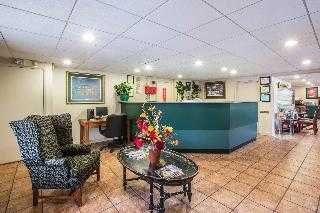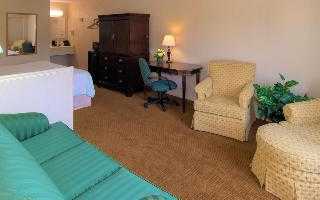 Revisión de TripAdvisor
Basado en 340 reseña
Ver todo
The hotel is located close to Ft. Benning.
Más detalles
Disponibilidad
Selecciona la fecha de tu viaje
Selecciona la fecha de tu viaje para verificar la disponibilidad de habitaciones.
Información de la propiedad
The hotel is located close to Ft. Benning.
Check-in a partir de las: 15:00
Check-out hasta las: 11:00
Comodidades de la propiedad
Servicios de recepción
Conserje
Calificación por los huéspedes
TripAdvisor
Calificación de Viajeros
Excelente

189

Muy bien

65

Bueno

35

Razonable

20

Mal

31
Perfil del Viajero
De negocios

33

En pareja

28

En solitario

39

En familia

174

Con amigos

17
Resumen de puntajes
Calidad del sueño

Habitaciones

Limpieza

Relación calidad-precio

Servicio

Ubicación
Management Issues
Opinión escrita el 18 de octubre de 2021
You have to try pretty hard to get a terrible rating from me. Yeah the rooms were crap, yeah there were tons of people living their best lives everywhere and that is part of the cheap roadside lodging experience; often times, my preference. This was extra. We arrived after dark and check in took nearly 30 minutes. The next morning we overslept, waking with ten minutes until check out time much to my dismay, as I needed to be on the road already. I called the front desk and apologetically requested 30 minutes to get my world together. The manager was quite rude on the phone and screamed 'you have 10 minutes!!' We threw everything together just in time and started to the door to load the car. When our hand hit the doorknob, the manager beat on the door and screamed for us to get out and continued to do so after we opened the door, though he could plainly see we were complying. He continued his belligerency as we took our belongings to the car. To save the manager from a shot to the head of my husband's morning breath, I stepped in and kindly asked the manager to calm down and mind his manners. Finally, he walked away and let us finish up and get on the road. Geez - what a terribly way to start a day!! I feel sorry for the manager overall due to his lack of communication skills and whatever personal experiences have caused him to consider exchanges such as these acceptable. Hopefully things will turn around for him. A little hospitality goes a long way, my way.
alternativeavenue
Do not stop, keep driving by.
Opinión escrita el 21 de agosto de 2020
The hotel is close to the city and the rooms have AC and running water. That is probably all the pluses. When you first open a door, you get a shot of unpleasant smell in your face - a mix of smoke (in a non-smoking room), stale air and a dusty curtain. Running an AC unit gets air moving, but doesn't take care of the smell. A sink countertop was painted over the original material and has a rugged look due to the scratches and peeled-off paint. I want go on about the bath tub - it matches the rest of the style. A mini refrigerator had puddles of water around it. The bed sheets were washed, but not thoroughly dried. On a positive side, it was like a non-planned trip to a socialists-run country, an experience that didn't require a long trip abroad.
Lifejourneypurpose
noisy all night
Opinión escrita el 21 de enero de 2020
Our room was OK just had people around our unit that had loud music playing late in the night. Had kids and adults screaming till after 3 am. When told manager the next morning he apologize and asked one of the workers about this and he said had told them a few times to quiet down but they never did. We will never stay here again
Linda S
Awful and completely Disgusting
Opinión escrita el 7 de decembre de 2019
There was nothing to like about this place. The rooms are horrible and the staff are just as horrific. Just as soon as we opened the doors to our rooms it was apparent the rooms were dirty. There was dried urine all over the toilets, pubic hair on the sheets and all over the toilets and bathroom floors. The sinks had dried crust in them and the counters didn't even look like they had been wiped down. Our toddler found an opened can of beer behind the curtain, sitting on top of the cooler... he also happened to take a drink! I tried to get a refund, the cops were called, and I made a police report. After all was said and done we didn't receive a full refund. They said because we signed the paper at check in we agreed to once nights stay payment for the two rooms!! Then they continued to take additional payments of $93 off our card after we had left the property!! Don't Stay Here!! The rooms are awful, and disgusting.. and the managements attitudes are just as awful and disgusting.
Bravo80
Nice Service, Sketchy residents
Opinión escrita el 29 de novembre de 2019
The people who work there are as nice as they can be. But we approached the motel at 1 a.m. and the parking lot had several unsavory persons there. Someone also either banged very hard on the wall or tried to open our door at night. If I had more money, I would have stayed elsewhere. The one good thing is that they did have Papa John's deliver pizza to the room. Again, nice, nice staff but the long-term lodgers left me very wary. Room was fine but a little worn.
P1578PSrebeccac