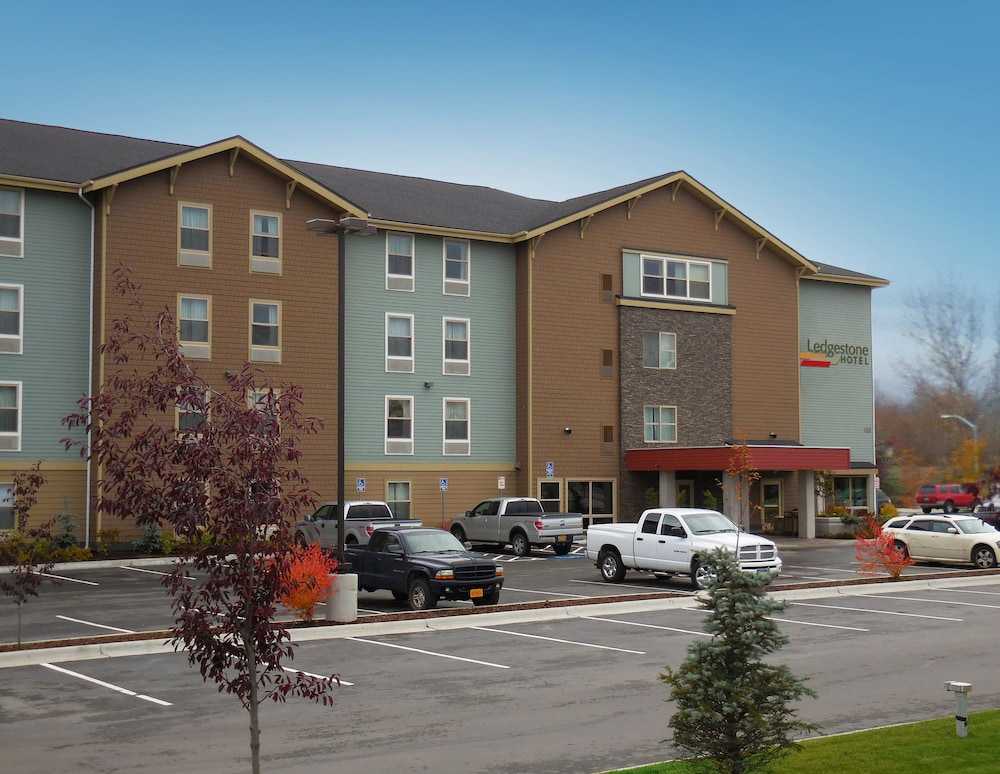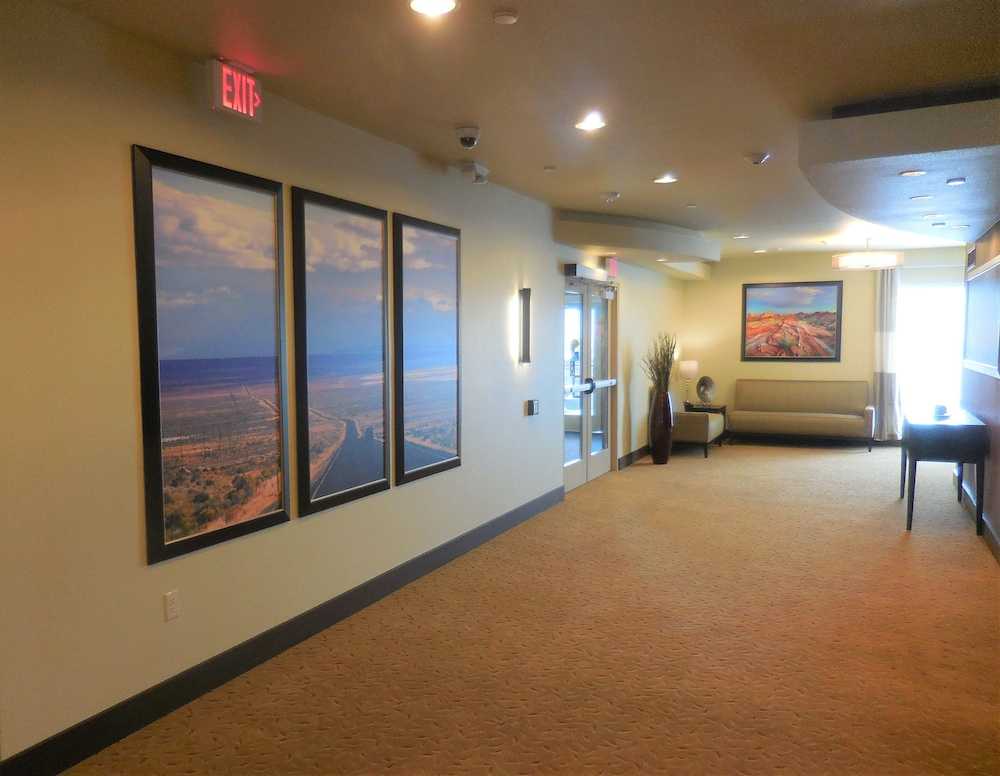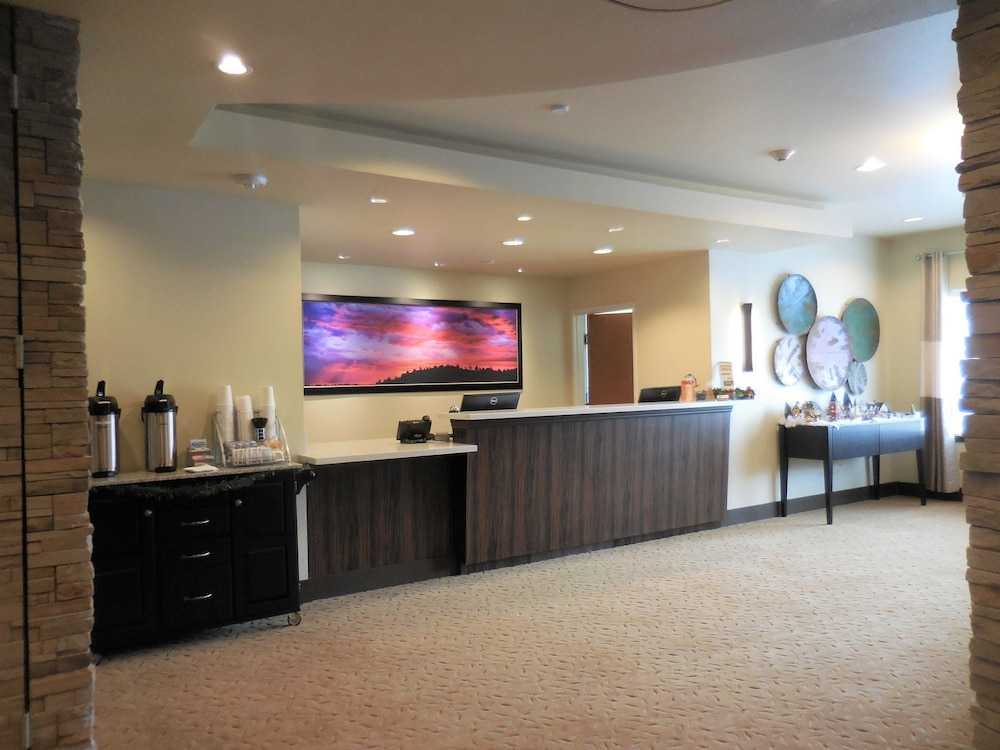 Avaliação TripAdvisor
Baseado em 84 avaliação
Ver todas
Este simples hotel fica em Elko. Além do mais, existe ligação à Internet sem fios acessível nas áreas comuns. O imóvel dispõe de receção aberta 24 horas por dia.
Mais detalhes
Disponibilidade
Selecione a data da sua viagem
Selecione a data da sua viagem para verificar a disponibilidade dos quartos.
Informações do estabelecimento
Este simples hotel fica em Elko. Além do mais, existe ligação à Internet sem fios acessível nas áreas comuns. O imóvel dispõe de receção aberta 24 horas por dia.
Entrada a partir de: 15:00
Saída até: 11:00
Comodidades do estabelecimento
Serviços de recepção
Depósito de bagagens
Comodidades / Instalações para negócios
Business center
Sem camas desdobráveis/extra disponíveis
O estabelecimento é limpo com produtos desinfetantes
O estabelecimento confirma que está a implementar medidas adicionais no domínio da segurança dos clientes
O estabelecimento confirma que está a implementar medidas adicionais no domínio da limpeza
São aplicadas medidas de distanciamento social
Estabelecimento para não fumadores
É fornecido gel desinfetante para as mãos aos hóspedes
Lavandaria
Os funcionários usam equipamento de proteção individual
Receção 24 horas
Internet sem fios grátis
Serviços de lavagem a seco/lavandaria
Acessibilidade nos quartos
Polibã adaptado para cadeiras de rodas
Casa de banho acessível para cadeiras de rodas
Cofre na receção
Uma sala de reuniões
Sala de fitness 24 horas por dia
Estacionamento sem motorista grátis
Estacionamento com acesso para cadeira de rodas
Estação de carregamento de veículos elétricos
Caminho acessível em cadeira de rodas
Braille ou sinalização em relevo
Dispositivos de assistência auditiva
Não perca as várias atividades recreativas e de entretimento ao seu dispor, incluindo uma sala de fitness aberta 24 horas. O espaço oferece ainda Wi-Fi grátis.
Avaliação dos hóspedes
TripAdvisor
Pontuação dos viajantes
Excelente

70

Muito Bom

9

Bom

3

Razoável

1

Ruim

1
Perfil dos viajantes
Negócios

19

Romântica

21

Viagem a sós

8

Família

26

Viagem com amigos

1
Resumo das pontuações
Atendimento

Custo-benefício

Limpeza

Localização

Qualidade do sono

Quartos
Very comfortable - clean and quiet
Avaliou em 25 de janeiro de 2021
We were in Elko for a wedding. The Ledgestone was recommended by colleagues and I wanted to see it for future teacher summer institutes. It is perfect for our teacher needs. The kitchenette has a full size fridge, stovetop, microwave, sink, dishes, flatware and more. The laundry facilities are conveniently located and there is even a television in the laundry room along with vending machines. The fitness room is available when covid is no longer an issue. There is even a nice size meeting room. The sleeping room is comfortable, it is roomy, quiet with a couch and nice size bathroom and closet. The staff is very nice and helpful. We arrived in a snowstorm and the front desk provided us with phone numbers for pizza delivery options.
kariedi
Comfortable bed, quiet location
Avaliou em 20 de fevereiro de 2020
This hotel was well worth the money. No breakfast but the price savings allowed us to go to Albertsons and get much better than the usual hotel breakfast at chain hotels. We had an adequate kitchen for making simple meals. The bed was comfortable and it was quiet. The staff were friendly and efficient. I particularly enjoyed the shampoo, conditioner, soap and moisturizer.
christine l
New, clean, residence style and would like this place if I had to stay for a while, with the right room selection.
Avaliou em 6 de outubro de 2019
The Ledgestone Hotel has a lot of good features (large room, kitchenette), being very new and in a good location. The bed and shower were fine but I did find my room (that faced a side-street) a bit loud from the street noise, even over the sound of the HVAC fan that I set to "on". I didn't try the offered breakfast so no comments on that. I would have loved this place in the old days when I worked in this area but now just rate an average. My recommendation is dimmed by the noise issues; maybe with a higher-floor room it would present a very good value for the money ($91 night, late summer 2019).
Slow2Fast
This is one of the less expensive, nice places in Elko
Avaliou em 4 de outubro de 2019
This facility is an extended stay hotel with a nice kitchen. The rooms are nice and the beds are comfortable. The rooms are only cleaned once a week while occupied, thus reducing expenses. There is no complimentary breakfast, but the cost is so much less it is worth going out to eat.
Frank-Linda M
Great Hotel, Incredible Value
Avaliou em 21 de setembro de 2019
We stopped off at the Ledgestone on our way to Utah from San Fransisco and couldn't have been happier with our choice, based on the previous recommendations from TA reviews. The hotel is extremely close to the I80, easy to find, opposite a decent restaurant and close to a gas station. There is plenty of parking in front of the hotel, the reception staff were polite, friendly and really helpful. The room was modern, spotlessly clean and far larger and better equipped than we expected. The provision of free laundry service ($1.25 for the powder) was an added bonus. I would certainly stay again if passing this way.
IanDay3101