Holiday Inn Express & Suites San Diego-Escondido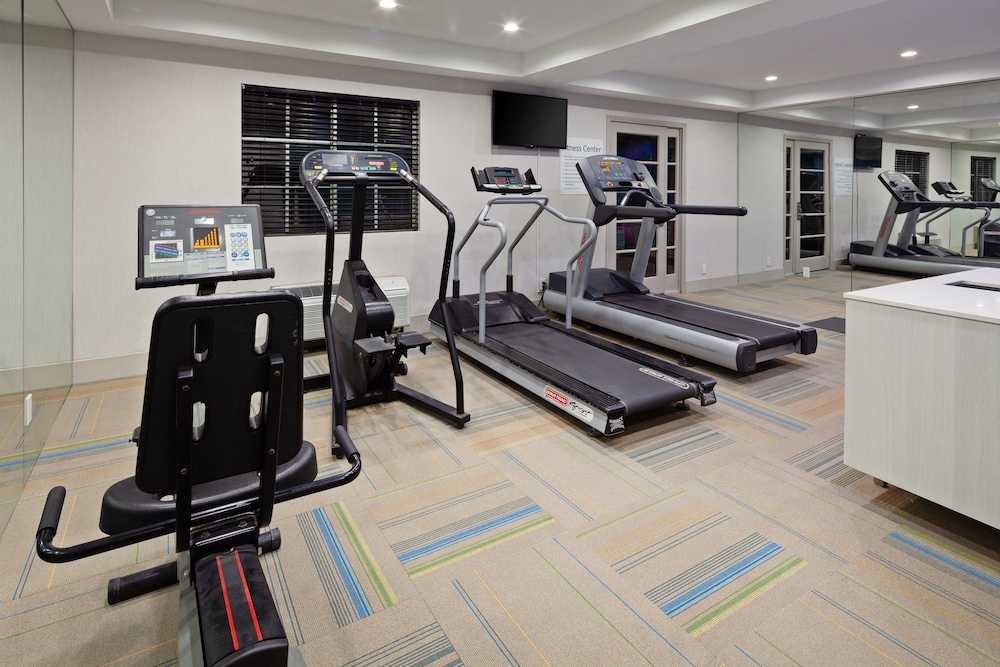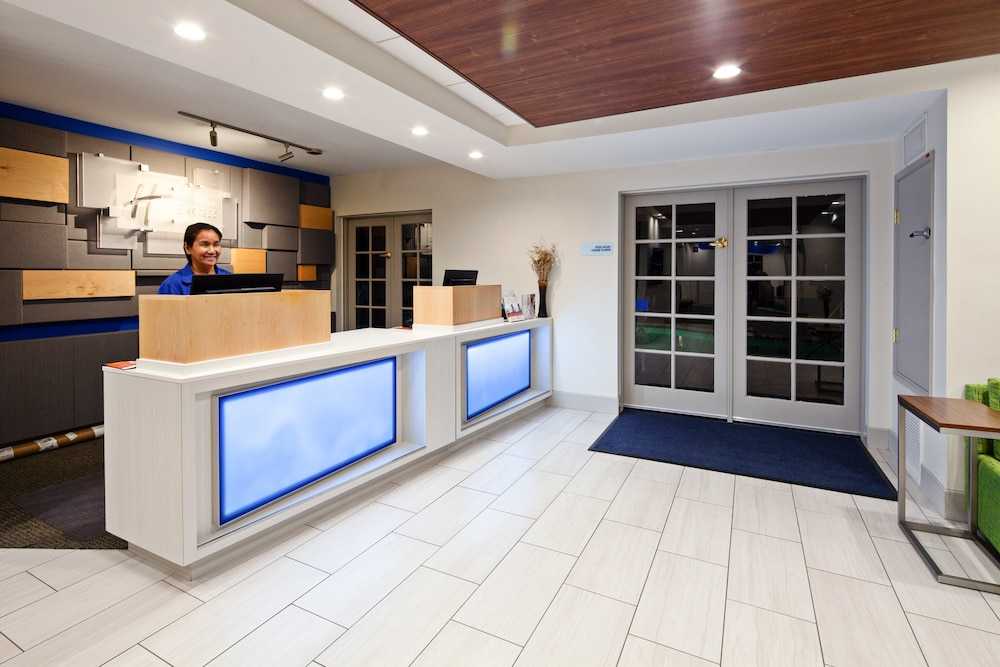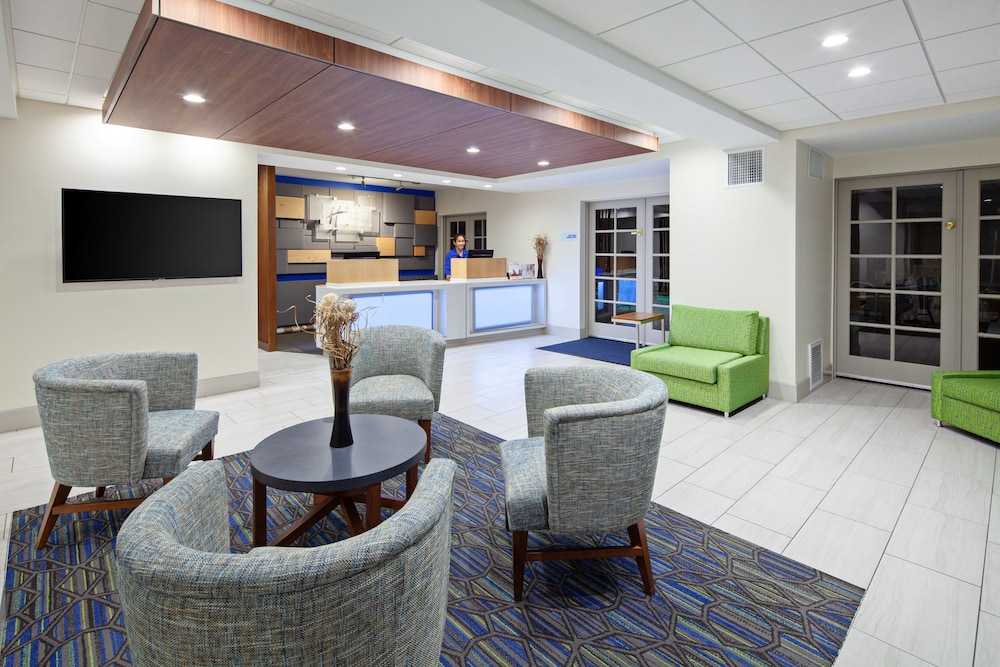 Revisión de TripAdvisor
Basado en 173 reseña
Ver todo
Este cómodo hotel está en North San Diego. El establecimiento cuenta con 84 acogedores dormitorios. No se admiten mascotas en las instalaciones.
Más detalles
Disponibilidad
Selecciona la fecha de tu viaje
Selecciona la fecha de tu viaje para verificar la disponibilidad de habitaciones.
Información de la propiedad
Este cómodo hotel está en North San Diego. El establecimiento cuenta con 84 acogedores dormitorios. No se admiten mascotas en las instalaciones.
Check-in a partir de las: 15:00
Check-out hasta las: 11:00
Comodidades de la propiedad
Servicios de recepción
Conserje
Calificación por los huéspedes
TripAdvisor
Calificación de Viajeros
Excelente

44

Muy bien

62

Bueno

31

Razonable

17

Mal

19
Perfil del Viajero
De negocios

38

En pareja

36

En solitario

11

En familia

61

Con amigos

6
Resumen de puntajes
Calidad del sueño

Habitaciones

Limpieza

Relación calidad-precio

Servicio

Ubicación
Holiday Inn Express Escondido
Opinión escrita el 29 de mayo de 2021
If there is zero on the rating scale I will chose that one. Visited for a soccer tournament. The tool smells of mild and when I complained the front desk person asked me where is it and when I told her that mold is not that easy to spot she sent the security guard to come and sniff our room to prove of disprove whether this should be addressed or not, so her process was completely unacceptable. Then I realized that the entire hotel stinks and I had to endure the three day stay. Basically this place is a dump for ~ 170$ per night The internet is not working, the carpet is very dirty and smells like an old abandoned apartment. The rooms are very small. They only place two large towels despite the double Queen beds, there is no air dryer and most of the electrical outlets so not work My advise is to avoid this place
944ninaa
Room and general hotel upkeep need more attention. The Holiday Inn brand let me down.
Opinión escrita el 15 de novembre de 2020
Stayed in room 315 for 6 nights. Relied on the Holiday Inn Express brand when choosing...I was let down. Positive notes: The staff was courteous and the service was prompt (though we received relatively little service due to COVID-19 precautions, which is understandable). On arrival, the desk attendant stated that she gave us a room that was slightly larger due to its location in the "tower" (if you look at pictures of the hotel, you'll see where this is). This was appreciated. Common areas of the hotel have been renovated and are clean and well-lit. Appropriate COVID-19 precautions are being taken; though the desk attendant at arrival was wearing her mask below her chin and didn't place correctly during our check-in (there was a plexiglass divider at the check-in desk). First issue: The elevator is very slow, small, and multiple buttons don't light up when pressed, leaving me to wonder if it was actually going to stop on the floor I needed. Likewise, directional buttons on the outside of the elevator on first and third floor didn't light up, leaving me to wonder if I was going to receive elevator service. Second issue(s): Room upkeep. 1. The mini-fridge was in desperate need of defrosting (ice ball the size of a stack of pancakes was stuck to the inside) and thus, the fridge made a clunking sound that woke us up in the middle of the night (we initially thought someone was trying to get into our room). 2. The shower drain ran extremely slowly, leaving us standing in 1" of water during our showers. 3. USB charging ports on left-hand bedside stand didn't work. 4. Desk chair height adjustment didn't work...stuck in lowest position. 5. Sink drain stopper didn't work properly, constantly sliding down which caused water to pool in sink. 6. Digital display on the in-room AC unit didn't work, so we had to guess at the temperature we were setting the room to. 7. The bathroom fan was dramatically under-powered, which left the room extremely humid after showering and for hours afterward. 8. The carpet was very dirty...multiple stains and noticeable dinginess. In these times of a pandemic, extra attention to the rooms will go a long way to improve customer satisfaction, since more time is being spent in the room.
BenjaminH266
"Recently refurbished" but missed the mark on restoration
Opinión escrita el 26 de septiembre de 2020
Staff was fantastic. Quiet location, despite being next to a freeway. Lots of places to eat within walking distance. Newer furnishings and fresh paint. But, a few things that need attention. Dirty windows that have mold, dirt, and bugs, and difficult to open. Bugs in light fixture. Smoke detector chirping when someone is in the shower. Shower was at furthest end of spectrum when it comes to water waste. Usually disappointed with extremely restrictive shower but this one will drown you. Felt very wasteful. Rooms pretty small but functional. TV kept pixelating on some channels. Refrigerator looked like an afterthought but worked. I get Covid issues but Lobby bathroom off limits and "free breakfast" was a line of people waiting to get a couple of prepackaged muffins or danish, banana, and coffee. Cleaning done in between guests. Kudos to infection control but having a pre-made to-go bag like other HIE places was faster and more convenient. All in all, not a bad place to stay, but there's some improvement needed.
DrummerD2
Lovely Remodel
Opinión escrita el 5 de decembre de 2019
We've stayed here several years in a row, visiting relatives, but it was getting shabby so we figured we might have to find a new place. But this time we were happily surprised! Everything has been completely remodeled -- the lobby, the rooms, the breakfast area. It's very clean and bright and convenient. Our check-in was quick and friendly, too!
Minna22
Faith in People Restored
Opinión escrita el 31 de octubre de 2019
My faith in people has been restored because of the honesty of the housekeeping staff at the Holiday Inn Express & Suites in Escondido. We were spending a few days in Escondido to see our new grandson. As expected at a Holiday Inn Express & Suites, we were greeted with a smile, and a clean smelling lobby. Our room was delightful, and breakfast was warm and filling. But, what really stood out during this stay was the housekeeping staff! I left a pair of 100 year old, diamond earrings on my nightstand. These were an irreplaceable gift to me from my husband. They had belonged to his grandmother. I checkout out, and boarded an airplane home before realizing my negligence. Of course, I panicked. Upon landing in Houston, I was greeted with a voicemail from the Holiday Inn Express & Suites in Escondido. Housekeeping had found my earrings, and locked them in the safe. Needless to say I was extremely relieved and thrilled. Then I realized just how honest their housekeeping staff is. This was such a small item, that could have easily been tucked into a pocket, and no one would have known the difference. I cannot express my appreciation for the honesty of the housekeeping staff! We will definitely be back!
Sheri D