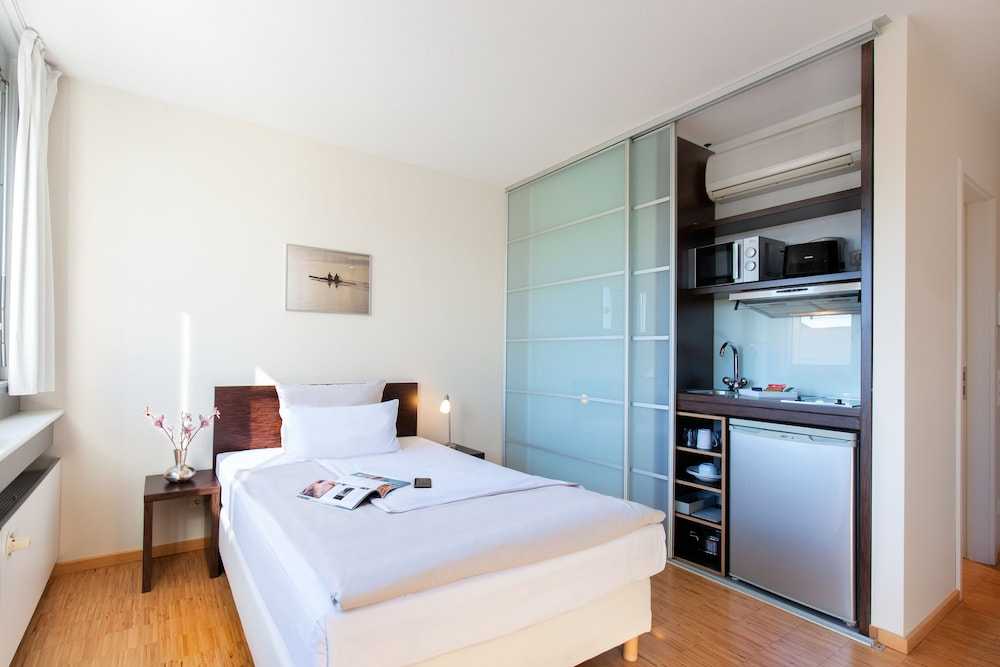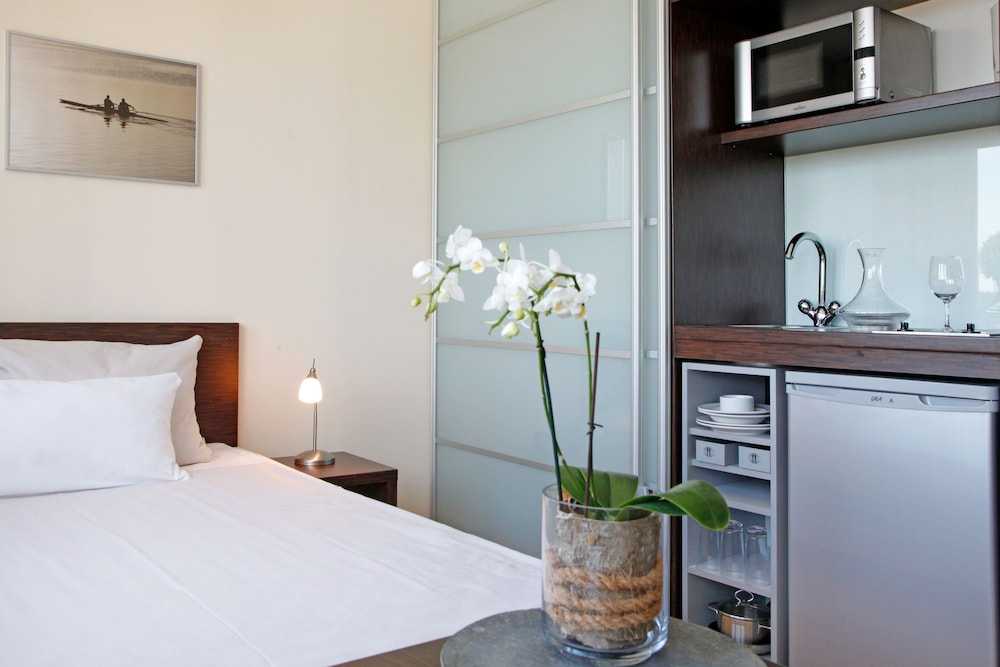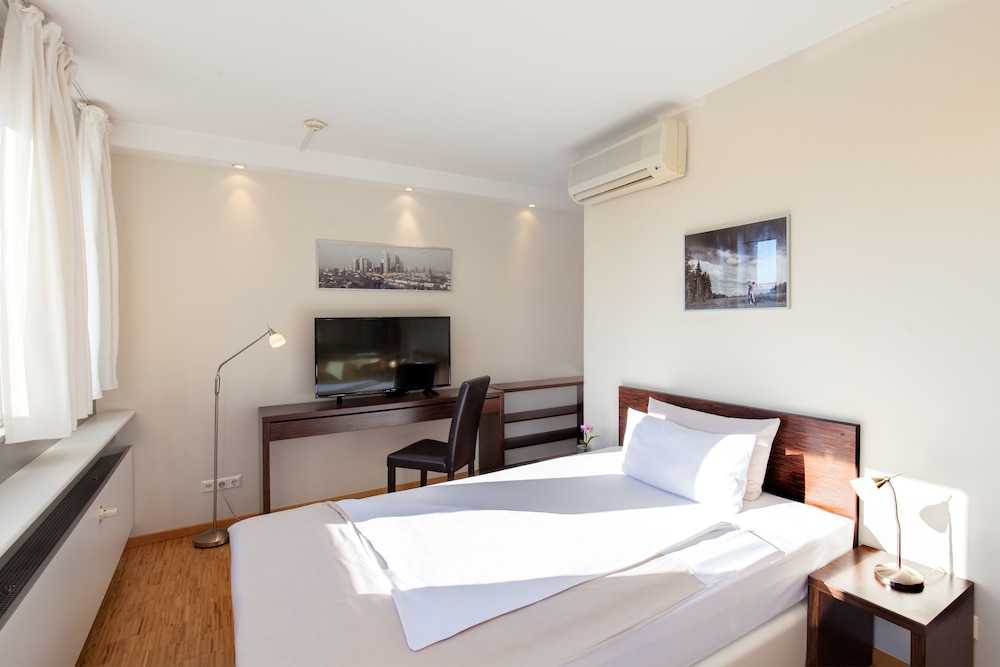 Avaliação TripAdvisor
Baseado em 21 avaliação
Ver todas
Com uma estadia Paragon Apartments em Frankfurt (Niederrad), ficará a 5 minuto(s) de carro de Deutsche Bank Park e a 10 minuto(s) de Museu Staedel. Este hotel está a 4,8 km (3 mi) de Romerberg e a 5,2 km (3,2 mi) de Alte Oper. Participe nas várias atividades recreativas do local, incluindo uma sala ...
Mais detalhes
Disponibilidade
Selecione a data da sua viagem
Selecione a data da sua viagem para verificar a disponibilidade dos quartos.
Informações do estabelecimento
Com uma estadia Paragon Apartments em Frankfurt (Niederrad), ficará a 5 minuto(s) de carro de Deutsche Bank Park e a 10 minuto(s) de Museu Staedel. Este hotel está a 4,8 km (3 mi) de Romerberg e a 5,2 km (3,2 mi) de Alte Oper. Participe nas várias atividades recreativas do local, incluindo uma sala de fitness aberta 24 horas, ou aprecie soberbas vistas a partir do terraço. Uma lavandaria e elevador estão entre o leque de comodidades oferecidas por hotel. Para recarregar baterias, dirija-se ao restaurante dParagon Apartments. Termine o dia com uma bebida refrescante no bar/lounge. Sinta-se em c...
Mais detalhes
Entrada a partir de: 15:00
Saída até: 11:00
Comodidades do estabelecimento
Comida / Bebida
Restaurante
Proteção de acrílico entre os clientes e os funcionários nas principais zonas de contacto
O estabelecimento é limpo com produtos desinfetantes
O estabelecimento confirma que está a implementar medidas adicionais no domínio da segurança dos clientes
O estabelecimento confirma que está a implementar medidas adicionais no domínio da limpeza
São aplicadas medidas de distanciamento social
Apenas trabalhadores de áreas essenciais: NÃO
Estabelecimento para não fumadores
É fornecido gel desinfetante para as mãos aos hóspedes
Lavandaria
Acesso para cadeiras de rodas – não
Os funcionários usam equipamento de proteção individual
Os lençóis e as toalhas são lavados a uma temperatura mínima de 60 °C
As superfícies tocadas com frequência são desinfetadas
Bar/Lounge
Estacionamento na rua
Terraço no piso superior
Sala de fitness 24 horas por dia
Participe nas várias atividades recreativas do local, incluindo uma sala de fitness aberta 24 horas, ou aprecie soberbas vistas a partir do terraço.
Avaliação dos hóspedes
TripAdvisor
Pontuação dos viajantes
Excelente

5

Muito Bom

12

Bom

4

Razoável

0

Ruim

0
Perfil dos viajantes
Negócios

16

Romântica

1

Viagem a sós

4

Família

1

Viagem com amigos

0
Resumo das pontuações
Atendimento

Custo-benefício

Limpeza

Localização

Qualidade do sono

Quartos
Excelente
Avaliou em 19 de fevereiro de 2015
Para quem gosta de privacidade, local calmo, perto das principais estacoes para ir ao centro e trem, ao lado do ponto de ônibus que vai e vem do aeroporto. A recepção é simples e acolhedora. São atenciosos. É importante avisa a data de entrada e saída, pois a recepção não é 24hrs. Ótimo para quem vai ficar um longo período a negócios em Frankfurt, em especial se estiver com o cônjuge. Tem lavanderia no subsolo sem custo adicional. Cozinha embutida.
Carolina S
Uneven distribution of rooms size
Avaliou em 14 de fevereiro de 2019
Stayed here for 2 weeks : Whats Good : 1) Silent surroundings 2) Nearby Train station 3) Nearby Rewe (supermarket) Whats Not : 1) Rooms size are pretty much small for some rooms. Even I was not able to open my luggage properly inside my room. 2) Bathing area is like you have to squeeze yourself to stand and take a bath. Very very small indeed for an average person as well.
Vicky_Journey
Spacious studio with kitchenette but ...
Avaliou em 18 de janeiro de 2017
On Arrival on Sunday I was able to collect my key at the neighbours. The Studio is clean and spacious. Equipped with the Basics for self cooking. Not too many Utensils are in stock by the way. The bed is ok-ish, the pillow is too soft (no real Support) and the blanket is short. I am 1.73m and it fits just. for winter you Need to ask a spare blanket. In the shower I noticed the crane is mounted a bit funny. Hot tap on the left opens while turning ClockWise (hmmm not as expected), cold tap on the right opens as expected anti ClockWise. In front of the Paragon is a S-Bahn Station, super convenient. Parking on the street is free but limited places available and for limited time of the day. The Fitness is on the top floor and provides only 2 machines (running and cycling).
peter3764
Almost 2 years in Paragon Apartments.
Avaliou em 12 de dezembro de 2016
I have stayed in the Paragon Apartments since May 2015 till December 2016. I believe that I am in very good position to give honest review based on my experience. LOCATION: This is the best thing about Paragon Apartments. Building is located 15 minutes from the airport (bus - public transport), 15 minutes walking from Commerzbank Arena (home of the Frankfurt Eintrach football club, many venues and concerts of huge world stars are hosted there) + pool area (great place in the summer), 15 minutes (tram - public transport) to the Hauptbahnhof (Main train station in the city). Very close by are many restaurants, bars, hookah lounge, golf club, gym, Trinkenhalle (a small kiosk with all kind of beverages, snacks, magazines, etc.). Public transport stop is literally in front of your door. Planes are flying above your head every minute, trams, buses and cars are passing by, but inside it is still rather quite. I have changed 3 rooms on 3 different floors and sides and experience is always the same. ROOM: There are couple of rooms with different sizing you can choose from. I have started in Single Basic Small and ended up in Studio Quality. Rooms are equipped with TV (small and rather old - bought my own), satellite (recently replaced receivers), air-condition, kitchenette including the small fridge, microwave, toaster, kettle and few more kitchen accessories. There is a small table witch chair and bench. This is something you can use while drinking tea or coffee and reading the morning news. But it is absolutely not possible to use it for day-to-day work if you are on business trip like I was. I had to buy my own table and wheel chair to be able to work. Closet is half of the kitchenette. For most of the people it will be fine as they are not coming for the longer stay, for me it became a little bit small after time. Bed is comfortable and provides a good sleep. Bathroom is standard with shower. SERVICES: Paragon Apartments is equipped with its own laundry room, which provides 3 wash machines, 3 dryers, ironing board, iron. On the roof is so-called fitness. But it is more like small area with 2 stationary bicycle and stepper. Internet is in the entire building. But it is a nightmare for every IT guy that comes in here. It has improved A LOT in 2016, but it is still unresponsive at the time, there is implemented double-factor authorization with time limit (which is not really needed in my opinion), Strict NAT, blocked ports - basically, if you need to work seriously while also having some fun in the evenings playing some games, you will need the VPN and a lot of nerves to cope with disconnections and instability. For me this is the biggest no and I would not come over to Paragon Apartments unless I really had to just because of this. But to be honest, their IT guy is a REALLY NICE man and he tried to assist in my case as much as he could. So if you are on a longer stay, it is worth asking the manager downstairs to provide you with email contact so that you can speak to him. Other than that there is a nice huge terrace occupying the entire roof. It's quite nice getaway during the long summer nights. It has its own grill, so if you are in a mood for a barbecue, it is doable. In the lobby you can find vending machine with some drinks and snacks. Parking is included in the pricing. They have this parking system, which is rather popular in Germany to save space. It is very tight, so you need to be extra careful when you are parking, but it is still better than looking for the place to park around, since it is always crowded and mostly reserved to the residents. Next to the entrance is the restaurant, which is always good if you are hungry and you don't feel like walking away say due to bad weather conditions. STAFF: Manager, Mrs. Marbach is a very nice a pleasant women willing to help with practically anything you need. She speaks good English. You can find her every day at reception desk from 7:00 AM - 3:00 PM. Cleaning staff was recently replaced as the previous one was not doing their best. Rooms are cleaned twice a week, which is nice. Every rotation includes change of towels. They can barely speak English, but if you need them to do something for you, you will understand each other. I believe that I have covered every aspect of the place. To summarize, Paragon Apartments is a very nice place to stay. If you are coming for the leisure and looking for place just to sleep at - it's fantastic. If you are coming for business and planning on staying longer, I urge you to think about internet and its issues, if it is important to you. Otherwise there is really no reason why not to come. Pricing for my taste is a little bit high, even if you are discounted like I was due to longer stay, it is still very, very pricey. But this is Frankfurt, city is expensive, even though I was told that I could find similar place in terms of quality and services for less, I basically could not be bothered, since my workplace for 10 minutes away and I liked the location in general.
Hatedia
Good location
Avaliou em 23 de maio de 2015
I have just recently stayed at the paragon for three weeks with work. Overall not to bad. The room I received overlooked the audi dealership and was on level three. The kitchenette had basic cooking facility's. I had to buy my own scrubbing brush - as you only get supplied with a wash cloth. There is no fan or aircon so sleeping anytime outside 10pm-6am isn't going to happen. I found the noise from the hallway very loud as the key/lock system on the door isn't very straight forward, so takes new guests more than one go usually. Also the doors slam closed if not held. The heating system in my room seemed to come alive at 6am with creaks and groans (even when switched to 0 the lowest setting) I wonder if it's automatic.. Painful when you want to be sleeping and there's no adjustment you can make. The reception is only open 7-3pm. Which can pose problems. I found frustrating when the wifi wasn't working on our floor one Friday, when I returned from work. So I was unable to access it (therefore work in my room) the entire weekend. In saying that it was looked at both Monday and Tuesday then promptly fixed. The cleaning was regular and thorough. I would highly recommend the Olive restaurant down stairs. Yum yum! Used the trams into the city and the bus to and from the airport. They were very efficient.
Ashleigh F