Romantik Hotel Stryckhaus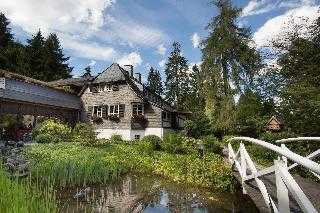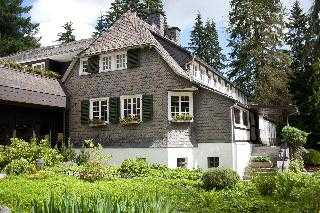 Avaliação TripAdvisor
Baseado em 129 avaliação
Ver todas
Este encantador hotel está situado em Gottingen. O hotel dispõe de um total de 61 agradáveis quartos de hóspedes.
Mais detalhes
Disponibilidade
Selecione a data da sua viagem
Selecione a data da sua viagem para verificar a disponibilidade dos quartos.
Informações do estabelecimento
Este encantador hotel está situado em Gottingen. O hotel dispõe de um total de 61 agradáveis quartos de hóspedes.
Entrada a partir de: 15:00
Saída até: 11:00
Comodidades do estabelecimento
Comida / Bebida
Restaurante
Piscina e comodidades de bem-estar
Piscina Exterior
Banho Turco
Piscina Interior
.
Comodidades / Instalações para negócios
Salas de Reuniões
Proteção de acrílico entre os clientes e os funcionários nas principais zonas de contacto
O estabelecimento é limpo com produtos desinfetantes
O estabelecimento confirma que está a implementar medidas adicionais no domínio da segurança dos clientes
O estabelecimento confirma que está a implementar medidas adicionais no domínio da limpeza
São aplicadas medidas de distanciamento social
Refeições embaladas individualmente disponíveis
Estabelecimento para não fumadores
É fornecido gel desinfetante para as mãos aos hóspedes
Lavandaria
Acesso para cadeiras de rodas – não
Os funcionários usam equipamento de proteção individual
Refeições embaladas individualmente disponíveis para o pequeno-almoço
Receção 24 horas
Os lençóis e as toalhas são lavados a uma temperatura mínima de 60 °C
Internet sem fios grátis
As superfícies tocadas com frequência são desinfetadas
Sem elevadores
Serviço de baby-sitter ou supervisão de crianças (sobretaxa)
Equipa multilingue
Bar/Lounge
Jornais grátis no lobby
Spa de serviço completo
Jardim
Sala de fitness
Terraço
Serviços de spa no local
Refeições embaladas individualmente disponíveis através do serviço de quarto
Lojas de presentes ou banca de jornal
Lareira no lobby
O estabelecimento segue o guia de reabertura de alojamentos para férias da DTV e da DFV (Alemanha)
Ceda à irresistível tentação de uma ida ao spa, e desfrute de massagens, tratamentos corporais e tratamentos faciais. Após um dia intenso nas montanhas, por que não experimentar uma piscina exterior o
Avaliação dos hóspedes
TripAdvisor
Pontuação dos viajantes
Excelente

66

Muito Bom

34

Bom

19

Razoável

4

Ruim

6
Perfil dos viajantes
Negócios

7

Romântica

73

Viagem a sós

1

Família

17

Viagem com amigos

13
Resumo das pontuações
Atendimento

Custo-benefício

Limpeza

Localização

Qualidade do sono

Quartos
Nice location but drama in restaurant
Avaliou em 1 de maio de 2018
The new owner has beautifully modernized this Romantic Hotel in Willingen,but forgot to modernize the staff in the restaurant. Although it alls looks nice,the menucard is very limited and expensive, but the staff us the prblem. A waiter who has not seen a shower since 3 days,is not a nice amuse,a lady chief. In the restaurant who looks and behaves like a sergeant-major, getting the wrong drinks twice and waiting 75 minutes on your first dish,etc. irritates so much that you want to leave. The staff has no feeling for service. We shall never come back.
willem th v
Lovely surroundings
Avaliou em 21 de agosto de 2017
After a nice walk in the surrounding areas you should go and have a rest either with a cup of coffee and cake or some icecream and sit in the garden with lovely surroundings.You can also go inside the restaurant and have a meal.
18rdp
After some 20 years still my reference hotel...
Avaliou em 3 de fevereiro de 2015
Just back (jan 2015) from another Romantik hotel which was quite good and had very nice facilities and competent, very friendly staff. And still I find myself referring to Stryckhaus. Atmosphere (yes, there are some slightly old fashioned sides to it), rooms (many renovations over the years, well kept), very good kitchen, sometimes excellent (the kitchen was struggling now and then in the last years). Amazing breakfast! Staff is very professional, friendly and makes you feel at home. Wellness, swimmingpool is well kept and a professional set-up. Entire hotel very suitable for kids from 6 or 7 and up. Surroundings and town always nice. Small things I wish were different? Yes, maybe I don't like the covers around the matrasses (there used to be double sheets for covers, much cooler) And where are the down duvets from before? O well, don't take my word for it, just have a look for yourself. Be careful, you may stay for 20 years...
Rob H
Totally relaxed and energized
Avaliou em 16 de setembro de 2014
My husband and I stayed here two nights and we felt totally relaxed and energized on the way home to the Netherlands. The quality of the whole package was exactly what we were looking for. It's quite a large complex and yet you have a lot of privacy while swimming and dining, probably because the other guests have a good sense of style or feel relaxed as well. A spacy room with a view on the woods, the sound of a nearby creek, nice swimmingpool and excellent sauna (both not too big and quite private, very clean and tastefully tiled, plenty of relaxing chairs and tea available). Breakfast had everything you could wish for (the sekt made it a special moment) and the dinner buffet also had a wide range of choices, all of good quality and accompagnied with an extended wine chart. We chose this location to combine a visit to the cloister of Bredelar which is developing into a museum for sculpture and the Folkwang museum in Essen. Willingen itself also has enough to offer for dining and shopping and the surroundings are inviting for hikes.
ramona080
Faded Glory in the Forest
Avaliou em 3 de junho de 2013
Following the road signs with the hope that a "Romantik" hotel would be a treat after a run of adequate but unspectacular 3-star accommodation, our anticipation grew as we drove up the winding streets just outside of Willingen, Germany, to the Hotel Stryckhaus. The setting is lovely in a forest, and there are glimpses of the mountainous landscape through the trees. The various receptionists were OK but not great. We did however enjoy sitting outside in the lovely gardens with afternoon coffee and cake. Our room was large and quiet but also faded and old; the décor in general of the hotel is from an earlier era. Renovating a hotel is certainly not an inexpensive undertaking, but the Stryckhaus would really benefit from a facelift. The indoor/outdoor pool is nice to paddle around in and early morning tea is available for guests to take at the pool, which however like the rest of the hotel has seen better days. There is also a small sauna area. The underground hall from the main building to the pool area was not very inviting, plus it was confusing to find the actual pool – better signposting would be of great help. There is ample free parking and the breakfast consisted of a large, inviting buffet, which we enjoyed. Unfortunately we can't say that we would return to this hotel.
Jackson9305