Comfort Inn Kansas City / Airport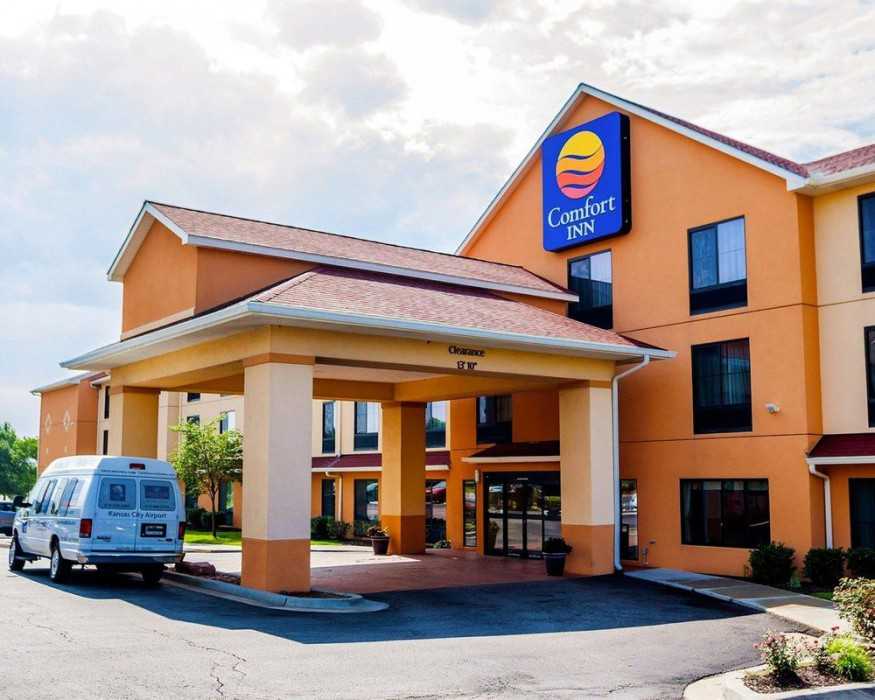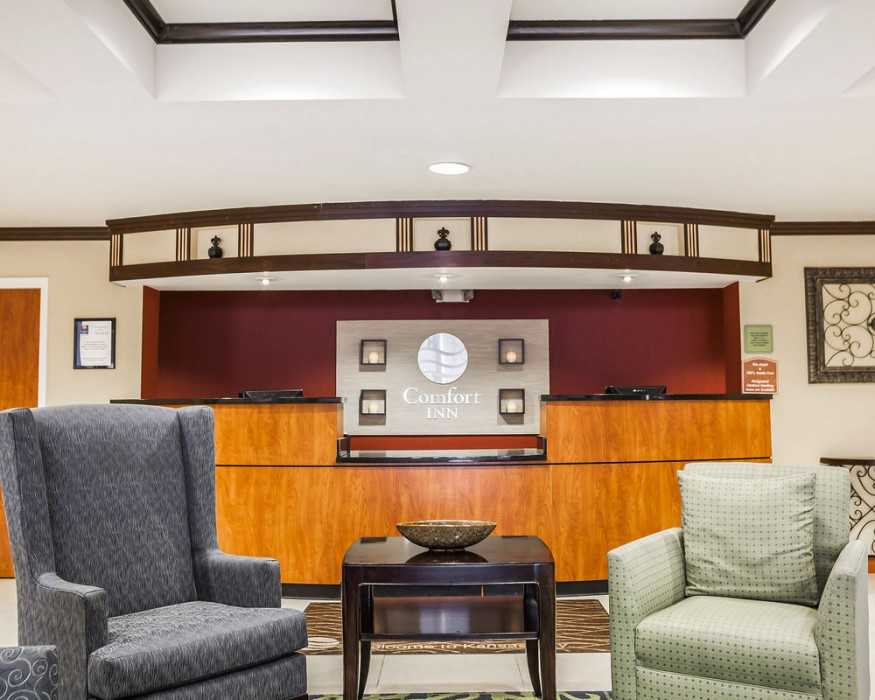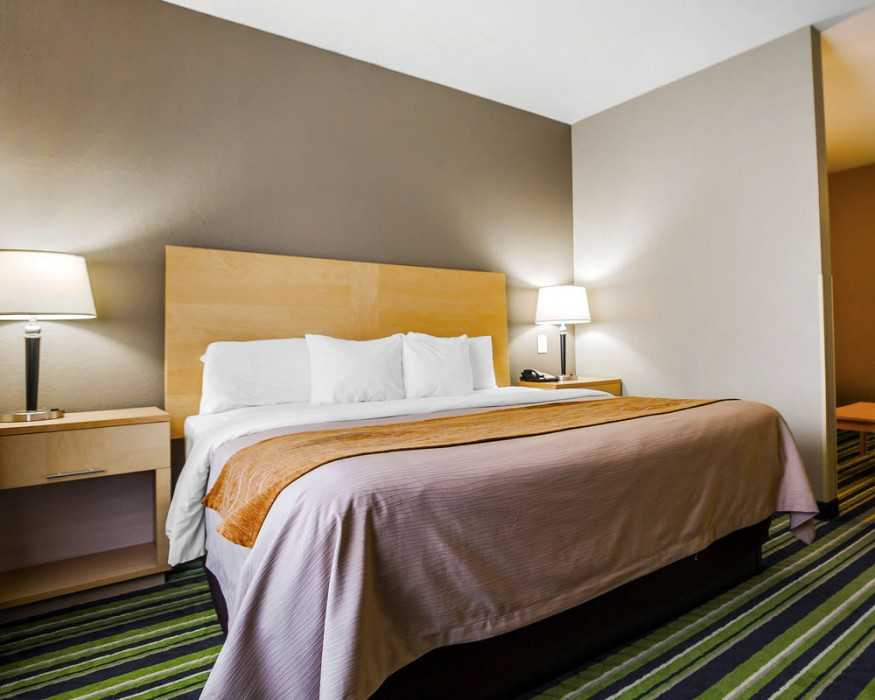 Revisión de TripAdvisor
Basado en 320 reseña
Ver todo
The COMFORT INN KANSAS CITY / AIRPORT is a hotel.
Más detalles
Disponibilidad
Selecciona la fecha de tu viaje
Selecciona la fecha de tu viaje para verificar la disponibilidad de habitaciones.
Información de la propiedad
The COMFORT INN KANSAS CITY / AIRPORT is a hotel.
Check-in a partir de las: 15:00
Check-out hasta las: 11:00
Comodidades de la propiedad
Calificación por los huéspedes
TripAdvisor
Calificación de Viajeros
Excelente

131

Muy bien

90

Bueno

43

Razonable

29

Mal

27
Perfil del Viajero
De negocios

49

En pareja

65

En solitario

29

En familia

127

Con amigos

27
Resumen de puntajes
Calidad del sueño

Habitaciones

Limpieza

Relación calidad-precio

Servicio

Ubicación
One Night Stay
Opinión escrita el 8 de octubre de 2019
We stayed here before flying out the next morning. We received a renovated room that was nice and quiet. My sister's family received an older room that had a smell of smoke. The rooms were fine for a one night quick stay, as we were only there for 7 hours. My issue was with the front desk clerk. It was a woman who spoke to me in a very condescending tone. She spoke to me as if I had never stayed at a hotel before and kept referring to me as "honey". I probably would not stay here again as there are many airport hotels nearby.
Megan R
Quiet and clean
Opinión escrita el 1 de octubre de 2019
Undergoing renovations so it is hard to tell what it is normally like. It was quiet and clean and pretty standard Comfort Inn. Shuttle does not run early and there is no provision for breakfast for those flying out early. It is very easy access to the airport.
Roger101052
A little disappointed .
Opinión escrita el 30 de septiembre de 2019
We booked this hotel mainly because we are choice hotel members and they offered park, sleep, fly . The staff was friendly and helpful , however the room had a terrible smell and although it had been remodeled the room looked very shabby ( they should ask contractor for their money back) The airport shuttle was prompt ( we had a very early flight out and a late flight back ) both drop off and pickup .
Roger W
Changed rate a check out
Opinión escrita el 23 de junio de 2019
Let me just start by saying that this hotel is old. I was confirmed a rate and at checkout the general manager Scott made me wait a long time. I kept asking what was wrong and that I needed my receipt. Comes to find out he changed the rate I ended up paying $300 for 2 nights. I live In hotels because I travel for work for many years and this has never happened to me. Really upset if I knew that that was the price I would of stayed at a better hotel. I have to travel back there for a big project and i will not be staying there.
Only7832
Clean
Opinión escrita el 26 de mayo de 2019
For the money it's a great place plus it has an airport shuttle. Only bad thing we found was a broken handrail going into the hot tub which could have sliced someone open really fast. Hopefully they got that repaired.
Chaney18