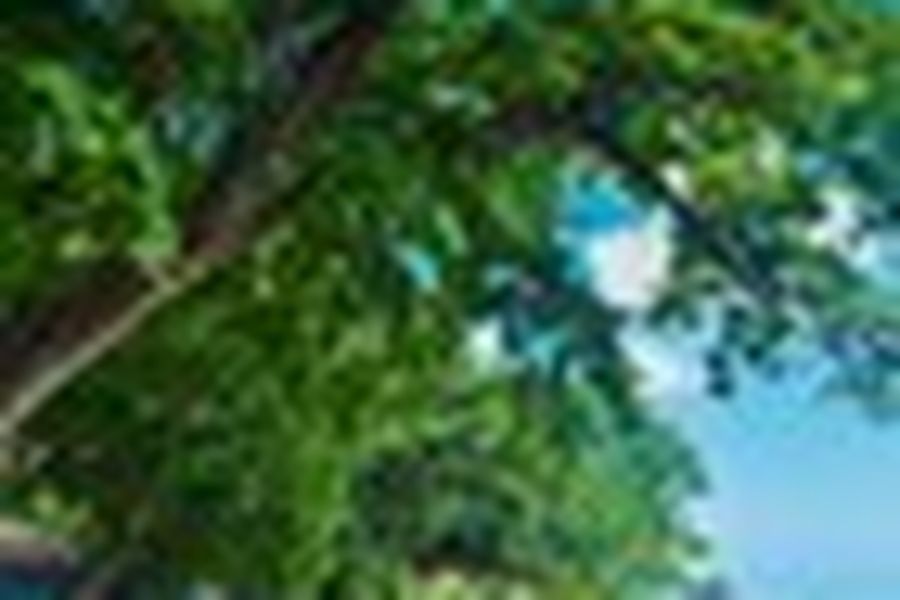 The resort was built in 11. Guests have a choice of 20 single rooms and 28 double rooms. Friendly staff are available at the reception desk. To ensure guests a comfortable and relaxing stay, the resort provides various services and facilities, including a safe, medical assistance and a laundry servi...
More details
OpenWeather
Select the date of your trip to check room availability.
Property Info
Check-in starts at: 15:00
Check-out ends at: 11:00
The resort was built in 11. Guests have a choice of 20 single rooms and 28 double rooms. Friendly staff are available at the reception desk. To ensure guests a comfortable and relaxing stay, the resort provides various services and facilities, including a safe, medical assistance and a laundry service. Wireless internet access allows guests to stay connected while on holiday. There are also a number of shops that make for great strolling and browsing. A garden provides extra space for rest and relaxation in the open air. A bicycle hire service provides all the necessary equipment for exploring...
Rawai, Mueang Phuket District, Phuket 83100, Thailand - Koh Racha Yai, Phuket - Thailand - 83100
Guest rating
TripAdvisor
Travelers rating
Excellent

35

Very Good

48

Good

24

Reasonable

16

Bad

14
Travelers profile
Business

0

Couples

56

Solo travel

5

Family

24

Friends getaway

11
Scores Summary
Cleanliness

Location

Rooms

Service

Sleep Quality

Value
stay somewhere else - you will pay $100s of dollars too much for a mediocre stay
Reviewed 23 november, 2019
I have never spent so much for so little in a hotel. This place is a disaster. The sheets and blankets are thread bare. There is no mosquito net. Having now spent a month in Thailand, I can safely say that the staff here are the least helpful and least industrious of anywhere I have been. There are many many staff on site, but no one who will help you. The food in the restaurant is greasy, expensive and not very good. I sincerely believe that the handful of positive reviews are generated by someone connected with the property because no paying customer could actually think this was a nice place to stay that was any kind of value for the cost. When I arrived, the only staff available to help take my bags to my room was a woman at reception - and she spent the entire time complaining that my bag was too heavy. At $150+ a night, you need to hire some sturdy young lad who can move luggage without complaining. After having spent a month in Thailand, this place is my one and only regret. Seriously, go to another island - any other island - the only good thing on this island is the dive shop on site - but really - go somewhere else. This place is a dud on an island that is also kind of a dud Spend your money going somewhere else. You won't regret it. Or, rather, you will regret spending your time and your money at this train wreck of a resort
EastsideSpike
Excellent Customer Service by Ban Raya team member ,Patrick
Reviewed 16 october, 2019
Excellent service and friendly service here . I left my belongings at the resort, the staff(Patrick)here courier it back to me without letting me worry. Strongly recommended! I will definitely go back again and use their service whenever I am back at the resort. The staff(Patrick) here can speak English well. He has excellent knowledge and is able to advise you how to enjoy yourself there. Amazing experience with this resort especially liasing and being served by Patrick and the whole Ban Raya Resort and Spa Team!! You are awesome !! Will definitely recommend my friends and family to visit the resort!! Thank you!!
Johnson_lim88
Nice resort with terrible service
Reviewed 1 april, 2019
The resort is very nice, however rooms looks completely different than on photos. If you come for one night, as we, you might survive. The guys on the reception were polite and nice, the kitchen staff- no comments. There is a strange way of treating the guests there, instead of welcome you get an informations about possible fines. Fine for late check out, fine for entering the pool if not being the hotel's guest, even fine if you leave any food (!) which is very easy to get, as the breakfast was awfull. Wifi works only in the reception, the cacroches running in the restaurant. Staff even didnt bother to clean them out. Water costs 60bth, but you have to buy it, as you get only 0.5l per person... We survived but spent only one night there. Wouldn't recommend to anyone. It's a pity as the place is really nice and would have the great potential to be a nice resort, but they need to change the service!
Krasnal2013
I'd give it 0 stars if I could
Reviewed 5 march, 2019
This was our first trip to Thailand and this island was recommended to us. Since there aren't many options on the island in terms of hotels, we chose this one. Big mistake. The location is not bad, could have the potential of a great hotel...but: - the staff barely speaks English and it's a real challenge to get anything done - there's a 3% surcharge if you pay by card, which was not specified anywhere in the booking confirmation email - the room was decrepit. There was a rusty folding bed in the bathroom, blocking what I assume was to be the wardrobe (yes, you are right, it was in the bathroom, next to the toilet); not that I would ever put my clothes in there. The windows and mirrors in the room seemed they have not been cleaned in forever and the door was rusty and had a hole in it, at the bottom. No fridge. No coffee machine or anything like that. The only time they cleaned the room was when we asked them to. The only good thing was the bed (was comfortable enough) and the fact the AC worked. and this at 80-90Euros per night. RIP OFF! - the food at their restaurant (including breakfast) was terrible...and not cheap. - they organize day trips from Phuket to the island, so they bring day-trip turists at the pool every day around noon, so it gets crowded and noisy. - the island is pretty dirty and their staff contributes to that state. One of the guys picking us up from Patong beach, once finished his smoothie, he threw the empty plastic cup and straw on the side of the dirt road...
nico84ro
TerribleTERRIBLE! Run by surly teens who don't care, trapped!
Reviewed 17 february, 2019
We had to pay for boat transport to Racha even though it was supposed to be included in the hotel because the boat guy didn't have our reservation. I had a print out of our Orbitz reservation, all confirmation numbers, confirmation emails, and I was able to access the reservation and confirmation on Orbitz with my phone. We paid for a private boat but when we got to the resort, the rude teenager at the front desk was like, "sorry, you're not in the computer." That was it! He literally didn't care that we were on an island with no other options and could prove six different ways that we had paid for a reservation which had been confirmed by the hotel! We eventually discovered that the "boss" was on the mainland and literally teenagers with bad attitudes were running the entire show. They ignored our evidence of having paid for a room at their resort and refused to help us sort anything out. My Thai SIM card chose this moment to Alston working but my husband was able to get his US SIM card to work, paying huge roaming charges, to call the hotel's adult "boss" on the mainland and Orbitz to iron out the problem - Finally after three HOURS we got into our room. The property was gorgeous and we had it pretty much to ourselves. The only other tourists were from China and were in groups that vanished during the day. But we continued to have trouble with the staff who refused to help us with anything. Finally we decided that we were unhappy here and decided to go to our next island early. No surprise that we couldn't get anyone to help us arrange transport. At one point one of the surly teens suggested we ask OTHER HOTELS nearby if they could help us get a boat. Seriously. We ended up being forced to stay another night. In the end we were charged almost 200$ usd to get on and off this island. The "boss" on the mainland said he'd credit us for at least one night but we never got the credit. Too bad someone has turned this lovely resort location over to a bunch of unpleasant kids who clearly hate their jobs. I've traveled all over Asia and the Middle East and have never had a printed reservation and confirmation evidence so rudely ignored while being given no assistance.
mrbonesmom