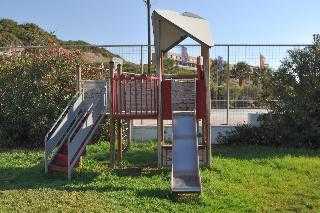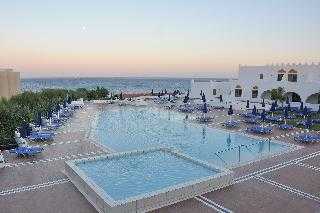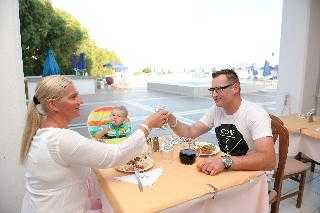 Revisión de TripAdvisor
Basado en 140 reseña
Ver todo
Hotel de playa situado en la tranquila localidad de Kolymbia, en la hermosa playa de Kolymbia, rodeado de exuberantes jardines.está convenientemente situado a medio camino entre la histórica ciudad de Rodas (26 km) y la 'joya' arqueológica de Lindos (24 km). Una parada de autobús se encuentra justo ...
Más detalles
Disponibilidad
Selecciona la fecha de tu viaje
Selecciona la fecha de tu viaje para verificar la disponibilidad de habitaciones.
Información de la propiedad
Hotel de playa situado en la tranquila localidad de Kolymbia, en la hermosa playa de Kolymbia, rodeado de exuberantes jardines.está convenientemente situado a medio camino entre la histórica ciudad de Rodas (26 km) y la 'joya' arqueológica de Lindos (24 km). Una parada de autobús se encuentra justo a la puerta del hotel, que ofrece servicios regulares de autobuses que le llevarán a la ciudad de Rodas, Lindos y otras playas y pueblos. A 10 minutos andando te llevará hasta el centro de la localidad, donde encontrará tiendas, bares y restaurantes. Diagoras International Airport is 28km away. Aero...
Más detalles
Check-in a partir de las: 15:00
Check-out hasta las: 11:00
Comodidades de la propiedad
Comida / bebida
Restaurante
Piscina e instalaciones de bienestar
Piscina al aire libre
Servicios de recepción
Almacenamiento de equipaje
No hay camas supletorias disponibles.
Ropa sucia
Aparcamiento gratuito cercano
Recepcion 24 horas
Alquiler de bicicletas en el sitio
Internet inalámbrico gratuito
Servicios de tintorería / lavandería
Áreas de fumadores
Sombrillas junto a la piscina
Desayuno gratis
Bar / Salón
Televisión
Televisión
Con una terraza y jardín donde descansar y comodidades como conexión a Internet wifi gratis, ¡no te faltará de nada! Se ofrece además una televisión en la zona común, una zona de pícnic y una zona par
No fumadores
Con una terraza y jardín donde descansar y comodidades como conexión a Internet wifi gratis, ¡no te faltará de nada! Se ofrece además una televisión en la zona común, una zona de pícnic y una zona par
No hay camas supletorias disponibles
Balcón o patio amueblado
Podrás vivir la emoción de un safari. Encontrarás también conexión a Internet wifi gratis, servicios de conserjería y servicio de canguro (de pago).
Disfruta de tus momentos de ocio con instalaciones como una piscina al aire libre, un gimnasio y bicicletas de alquiler.
Calificación por los huéspedes
TripAdvisor
Calificación de Viajeros
Excelente

33

Muy bien

58

Bueno

23

Razonable

13

Mal

13
Perfil del Viajero
De negocios

0

En pareja

51

En solitario

8

En familia

51

Con amigos

17
Resumen de puntajes
Calidad del sueño

Habitaciones

Limpieza

Relación calidad-precio

Servicio

Ubicación
Very bad service at the restaurant. Long lines to get the table, long line to the buffet, a lot of dishes are finished
Opinión escrita el 16 de agosto de 2021
Very bad service at the restaurant. The line to the buffet begins by the entrance and when you're finally there you see that almost nothing of the food left over. The same is with the breakfast, lunch and dinner. In dinner time you first have to wait 15 minutes by the door until you get a table. The line to the buffet begins already by the entrance and there you have to spend another 15 minutes to get your food. The same is with breakfast: first you are waiting in the line with other people for your table and when you finally get to the buffet there is "surprise" - warm meals are finished end they dont fill it anymore. And that is at 9:30 - a half an our before the end of breakfast. The same is with lunch: long line and left overs. Of course nobody in the line keeps distance, so there is nothing about "corona proof" . The host lady is stressful and unfriendly. During waiting in the line voor our table we saw two ladies wanted to pass inside only to get some juice by the automat. They were told by the host lady "take your juice and go away" what sounds not nice, no respect, no smile to the guests. I really find this kind of service unacceptable for 4 stars hotel. However the other stuff in the restaurant is very friendly and helpful. They do their best to serve you and to take the dirty disches away when you are ready with your meal.
Maria V
re visit
Opinión escrita el 29 de septiembre de 2020
re visited Alfa beach hotel after 4years arrived 16/9/20-26/9/20 has a couple on arrival at hotel greeted with a smile from hotel receptionist which was a very good experience given keys to room which we enjoyed very clean comfy bed but special mention for the comfy +soft pillows great nights sleeps pool area very clean /tidy also beach bar clean /tidy but my best experience was the restaurant for the superb food always tasty never had a bad meal also due to the corona virus the way food was served was first class hope you stick to this new system which will save the hotel a lot of wasted food left on plates never seen any so to the manageress of this hotel thanks to all the staff for all the hard work they had done to make our stay enjoyable THANKS AGAIN
Fred V
It looks like a club of German pensioners
Opinión escrita el 22 de octubre de 2017
I was staying in the hotel in the period 18 September – 2 October 2017.One of the main problems -mosquitoes. There were many mosquitoes in our room, overlooking the swimming pool. They managed to fly into the room constantly. Looks like they come from the bushes bordering the territory. In these bushes there are flowing streams which smell like sewage. One can often feel it going to the beach. It is a 4 –star hotel but shower gel was brought by the cleaning staff only in the first day. I inquired about that at the reception and the manager replied that they supplied guests with the shower gel only on the day of arrival. One has to do here extra payment for wi-fi, air condition, beach towels, safe, sunbeds. Isn't it too much? The quality of meals was more or less OK But fresh fish was served only twice during two weeks and there were problems with black olives - they were served only during two days at the beginning of my stay and just before leaving. The quality of drinks ( wine, beer) was rather low. The staff, especially the reception, was polite and helpful. There were many guests from Germany and the animation team was also German. So that to characterize the atmosphere of the hotel in a short one may call it a club of German pensioners.
DMITRY55
Could be a great place under a better managament
Opinión escrita el 14 de agosto de 2016
Despite being isolated it is a nice hotel, with large rooms with balconies, nice swimming pool, next to the beach. Most of the hotel Staff are great, especially the bar Staff and the foreign workers. Food is reasonably good, though bit monotonous after a few days and pity that the menu caters mostly for German tourists. I wish there was more of the local food served. The animation team is absolutely great, pity again that all the activities offered are in German only. I stayed in this hotel a few years earlier while visiting the Island on a "study tour" (hotel evaluation trip) with one of the Polish travel company. I was happy to come back to Alfa Beach after 3 or 4 years. What a shock however! Right from the beginning of our stay there were series of nasty surprises. Together, with my Girlfrend, we arrived at the hotel early in the morning and we were given a room facing the "courtyard". It was very hot and people walking constantly just outside the window, so we had to have the window/terrace door closed and the curtains drawn. We requested another room and we were moved to another one facing the street and the lawn. It was a nice, pretty large room with a balcony, close to the reception area and the dining room. The first horror we faced were thousands of mosquitos everywhere including our room. On the first night alone we killed 18 in the bathroom and 28 in the room and we had hardly any sleep. Despite some mosquito sprays and other gadgets we had to hunt them every 2-3 hours throughout every night. They were everywhere, including the dining room, bars and the reception area. The other unpleasant side of this hotel was continuous and ever present stench of the sewage. The hotel lawns seemed to be much neglected, with grass as high as 15-20cm, which in my view was one of the sources of the mosquitos because the problem almost disappeared within a day or two after the lawns were cut. Another surprise was the very next day when we wanted to have a shower and we found no toiletries in the bathroom. When I requested soap and a shampoo I was told by the receptionist that they only provide the toiletries on arrival and that we had to buy our own. It was around 10pm and more than 1,5km to town!!! I found it very unusual for that class of hotel not to provide toiletries and in my view all guests should be informed about it on arrival. After three days of swimming in the sea I developed a strong allergy on my skin due to a polluted sea water (I could smell sewage while swimming in the area to the left of the hotel beach and had to buy some cream to combat the allergy. About a week later almost all of the hotel guests and most staff developed a severe gut infection. We were told by a doctor, who's visit was organized by the Alfa Beach Hotel, that we contracted "coxsackievirus". I work for a travel company and being from the industry I tried to organize a meeting with the management of the hotel in order to make our stay more enjoyable and also to help the hotel management to improve the conditions in the hotel. The Female receptionist took my name and the room number and informed me that someone would contact me to discuss my concerns, none however ever contacted me. The cleaning standards also leave lots to desire, especially in the area of housekeeping department (see photos, bathroom door, floor behind the bed..). During our stay in Alfa Beach hotel we spent more than 250 euros on toiletries, medicines and mosquito replants. Unless the management improves their performance I would not recommend this hotel. It was the worst holiday ever. It's a pity, because most of the Staff were trying their best to make our stay as enjoyable as possible.
Bearkoala
Best holiday ever
Opinión escrita el 6 de julio de 2016
We went to a honeymoon in this hotel and were there for 8 days. The staff there is so helpful and so lovely. Everyone of staff speak english and german. Some of they speak also slovak. Nikos, the boss of restaurant, was very heplful and nice. Food was delicious. Every day was food in a theme (Greece, Italian, fish night, etc.). There was a lot of types from starters to deserts. The room was comfortable, prefect clean and very spacious. Room service was perfect every day. They changed towels and bedding every day. Room has aircondition (include in price) and wifi (extra pay). This place has wellness, massages, fitness, indoor pool, market. All inclusive servis was perfect too. There is a lot of drinks, for kids they also have a icecream, coffes, etc. There was many activities for kids. Beach and sea was wonderful. Lovely hotel I would definitely recommend.
klcova5ka